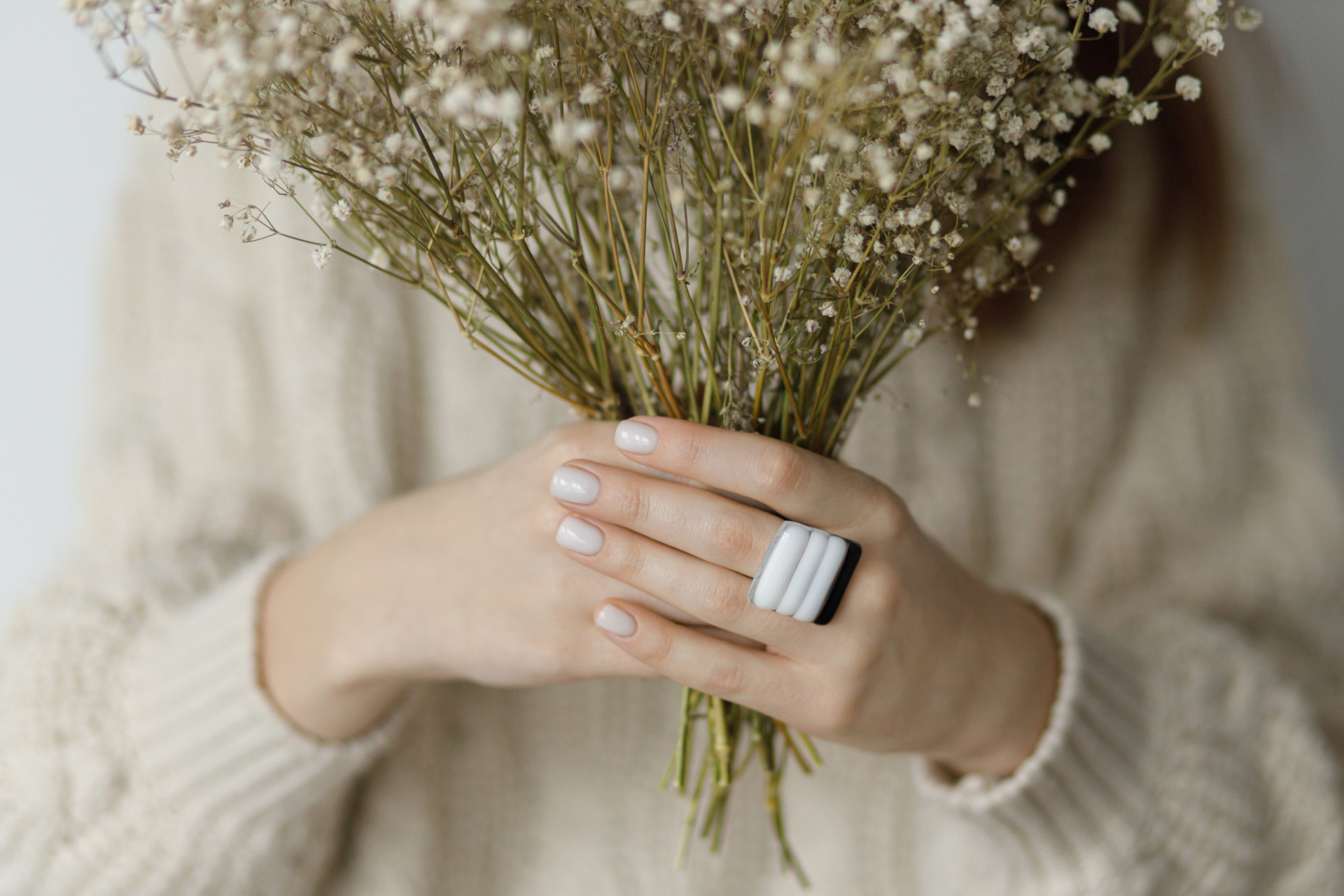 10 Neutral Nail Designs For Every Season & Occasion
Nude nails are the new nails
Need a set of nails that will go with every outfit in your wardrobe? The latest beauty trend to hit the internet has the answer: neutral nails. Find out how to master the look below…
Neutral Nails That Will Elevate Any Look
What Are Neutral Nails?
As the name implies, neutral nails are designs made up of light and neutral shades – think nude, white, beige, grey and blush – and minimal designs. These nail designs are more understated (and less likely to be as eye-grabbing) than those with vibrant colours, stickers and gems, making them ideal for everyday wear and occasions where you might be expected to dress more formally. It's essentially the nail equivalent of a black dress; it goes with everything.
One of the best things about the trend is its longevity. Long gone are the days of swapping out colours every few days at the sign of a single crack or chip – these designs blend seamlessly into your natural nail, making them fantastically low-maintenance.
Intrigued? Try the trend on your next visit to one of these lovely London nail salons, and maybe take some inspiration from some of the sets below:
1. Sweet And Simple
This literal take on the neutral nails trend does just what it says on the tin: a soft shade of pink covers the nail to give a natural, healthy appearance.
View this post on Instagram
2. French Manicure
Once a staple of the early noughties, the French manicure has experienced a quiet revival in recent years. Mimicking the appearance of natural nails, the design highlights the free edge of the nail in neutral colours.
View this post on Instagram
3. Silver Bands
Those obsessed with intricate detailing can find a (literal) silver lining amongst the minimalism with this design from Townhouse, which features dainty silver bands across the lunula.
View this post on Instagram
4. Coffee Colours
Not a fan of pink? No problem. These nails come in various shades of coffee, chocolate and mocha. Wear them all together, as pictured, or pick up one of the shades for an all-over look.
View this post on Instagram
5. Modest Marble
Combining a minimal colour palette with a soft – but iconic – surface texture, these nails look as smooth as a slab of marble.
View this post on Instagram
6. Lip Gloss Nails
A key trend for SS23, lip gloss nails place all the focus on the (you guessed it) 'glossy' texture of the nail bed. Shiny and dewy, the effect works best in a light shade of pink.
View this post on Instagram
7. Peach Swirl
Swirling shades of blush and champagne come together on this set of nails from Young LDN, creating a funky effect that is both sweet and playful.
View this post on Instagram
8. Dainty Florals
Florals, for spring? This tried-and-tested staple is a favourite for a reason – and when combined with light shades of pink it becomes a wonderfully dainty set of nails.
View this post on Instagram
9. Understated Sparkle
Not ready to go completely neutral? These glitter tips add a pop of sparkle without overwhelming the rest of the nail. Ideal for parties and events (as well as the morning after in the office).
View this post on Instagram
10. Lavender Inverted 'V'
A lovely lavender makes the perfect pastel palette for spring. This design works with the natural colour of the nail bed, creating a small window of pink that sits cleanly against the purple arrow.
View this post on Instagram
Featured image: Getty Images