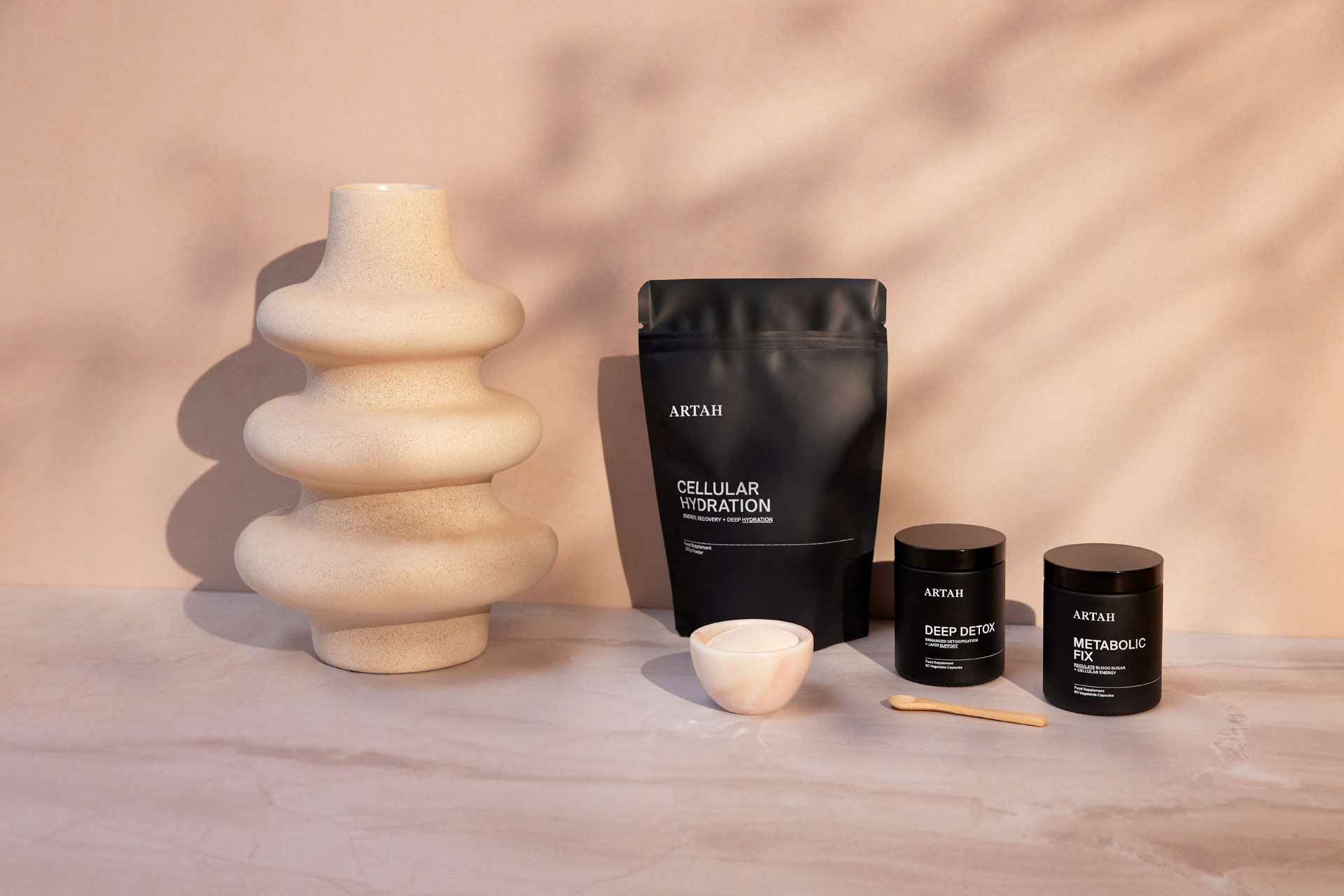 How Artah is Redefining Health: Q&A with Founder Rhian Stephenson
Revamp your wellbeing in 2022 by joining this pioneering new wellness platform
Keen for a January health reset? Always looking for nutritious recipes? Need a bit of inspiration and guidance? Start the year on a positive note by signing up to be a member of Artah, the latest launch from wellness guru Rhian Stephenson.
Nutritionist and naturopath Rhian Stephenson is an industry leader in the health and fitness world. Her passion for wellbeing dates back to her childhood, when she began her career as a competitive swimmer while growing up in Canada, before qualifying in the world of functional medicine. Rhian went on to work in clinical practice, specialising in women's and metabolic health, before making her move into the fitness sphere where she led Psycle, one of the capital's top boutique fitness brands, as CEO for seven years.
Most recently she launched Artah, a health and nutrition company which encompasses everything from supplements and nutrition programmes to workshops and retreats. Rhian has just launched a digital nutrition membership, where you'll receive weekly meal plans and inspiring recipes all year long, access to workshops with experts, discounts on Artah's supplement range and much more. Below we get the lowdown from Rhian on how Artah can help you transform your health.
Sign Up Here
Q&A with Rhian Stephenson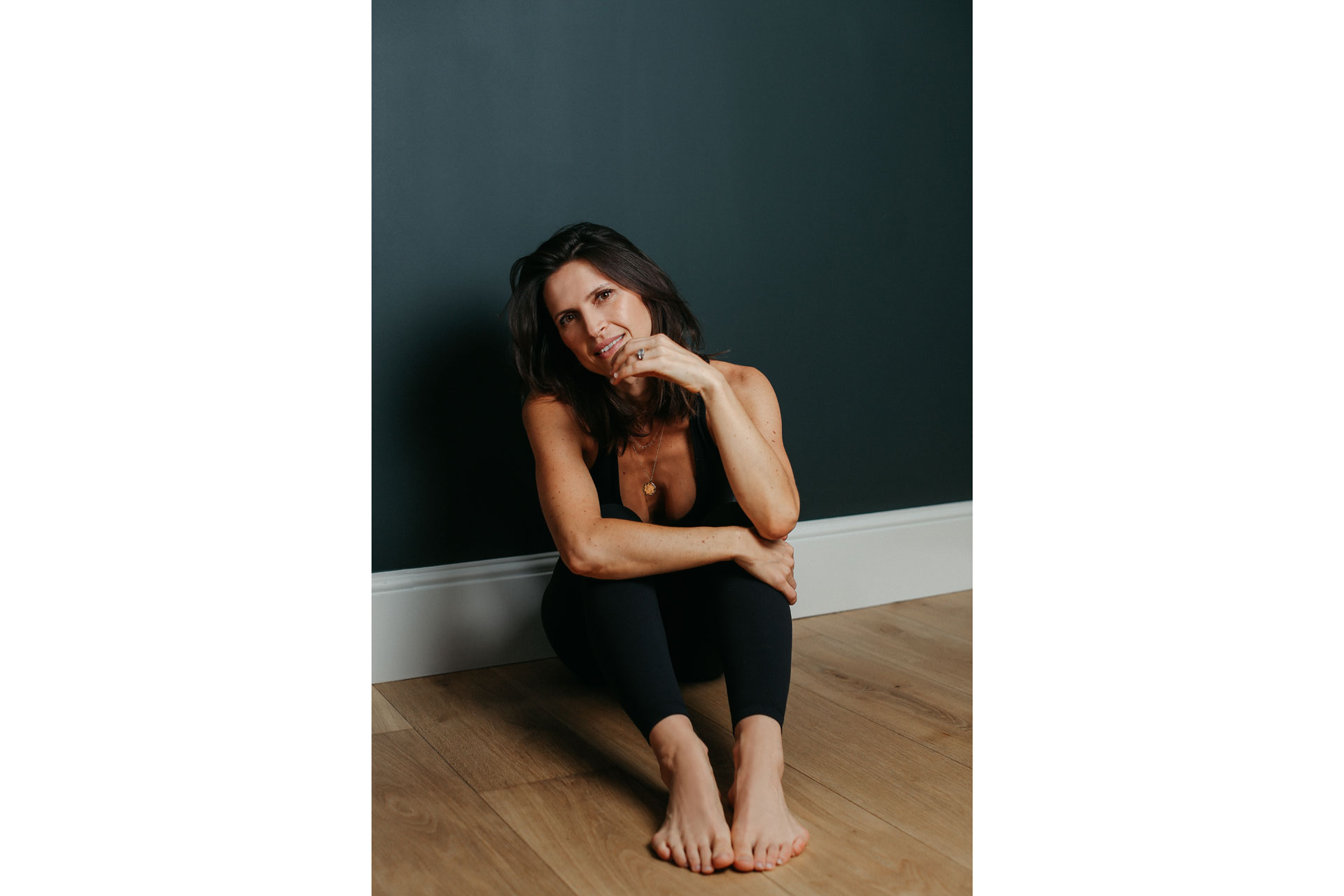 What led you to the creation of this membership?
The creation of this membership is the culmination of my personal and professional experience. I've worked in a variety of settings, from high-volume nutrition clinics and integrated medical practices to boutique fitness and health retreats, and the challenge of understanding not only what to eat but also how to implement it is consistently one of the most common barriers to health. Without exception, the most common question I've been asked over the last 15 years is: 'what should I eat?'.
To answer this, we launched our first at-home programme, The 28-Day Reset, which included over 120 recipes so that individuals could cook inspiring healthy food throughout the programme, but also so they could have a resource to draw from after they finished. The results from the programme were incredible, but there was still a lack of confidence in how to put it all together and what to eat long term, and tons of requests for ongoing tools, knowledge, and inspiration for how to sustain their results.
At the same time, I started noticing that I was also craving support when it came to meal planning and recipes. I'm a new mum and am running a business, and I find it totally exhausting trying to think of and plan interesting, healthy meals for the family every day. It takes up so much mental real estate. I realised that if I was finding this hard as someone who not only has all the knowledge required, but also as someone who loves to cook with a huge bank of healthy recipes, that this was going to be a common need to address.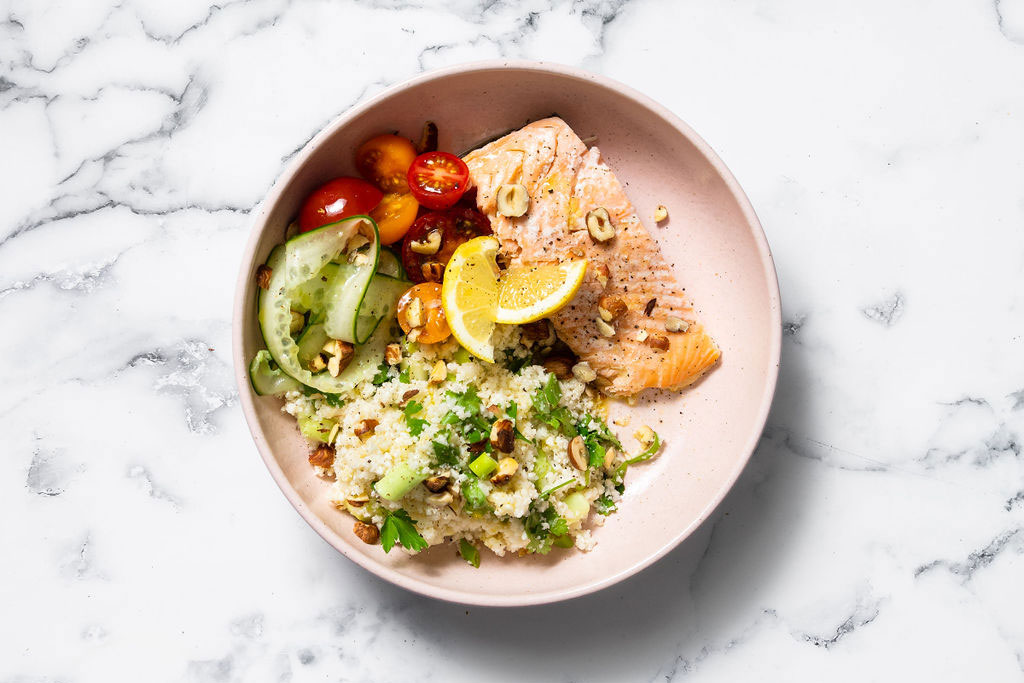 Tell us about the membership…
The nutrition membership provides nutritionist-designed meal plans, 365 days a year, to help people stay inspired and on track. It also includes an ongoing 15 per cent discount on our supplements, a retreat credit, and access to member-only nutrition forums with me, where the community have the opportunity to learn about some of the most important aspects influencing their health.
It includes tools to make planning easier, like downloadable shopping lists and member resources with suggestions on how to personalise your meals and common ingredient substitutions. For example, I like to eat a little lower in calorie compared to my husband, so I want to be able to cook one thing and adjust mine so that I don't need to have a tiny portion and can still enjoy a satisfying meal. We hosted a virtual retreat last year and had incredible feedback, so we've also incorporated this idea into the membership in the form of quarterly member cleanses, where we'll connect virtually with a short programme of nutrition and movement. This is a great tool for people who don't necessarily have the time or ability to go on an actual retreat but still want the focused time on themselves and subsequent results. Having a regular practice to implement in the diary is also a great way to help people stay more in control of their energy, weight and health.
Who do you think the membership is for?
This membership can be used in a few different ways. If you're someone who is new to health and wants to lose weight, increase energy, or address a different need like gut health, you can follow it daily and use it as a comprehensive programme. If you're already health conscious and don't necessarily need to lose weight, you can use it as a source of knowledge, ideas and inspiration in the kitchen to help you plan interesting meals and save time.
The membership is also for people who are interested in being healthy but have a difficult time cultivating consistency. A lot of people find it incredibly difficult to balance being social with being healthy. There's this idea that you're either on plan (staying at home, being perfect) or off plan (being out, enjoying life) – but there needs to be an in between. Cultivating an on-plan off-plan mentality generally leads to constant yo-yoing between overindulgence and restriction, which itself is emotionally exhausting, and doesn't really allow you to progress and build upon your health. I really want this to be a resource that helps people understand their body and empowers them to create a better state of health.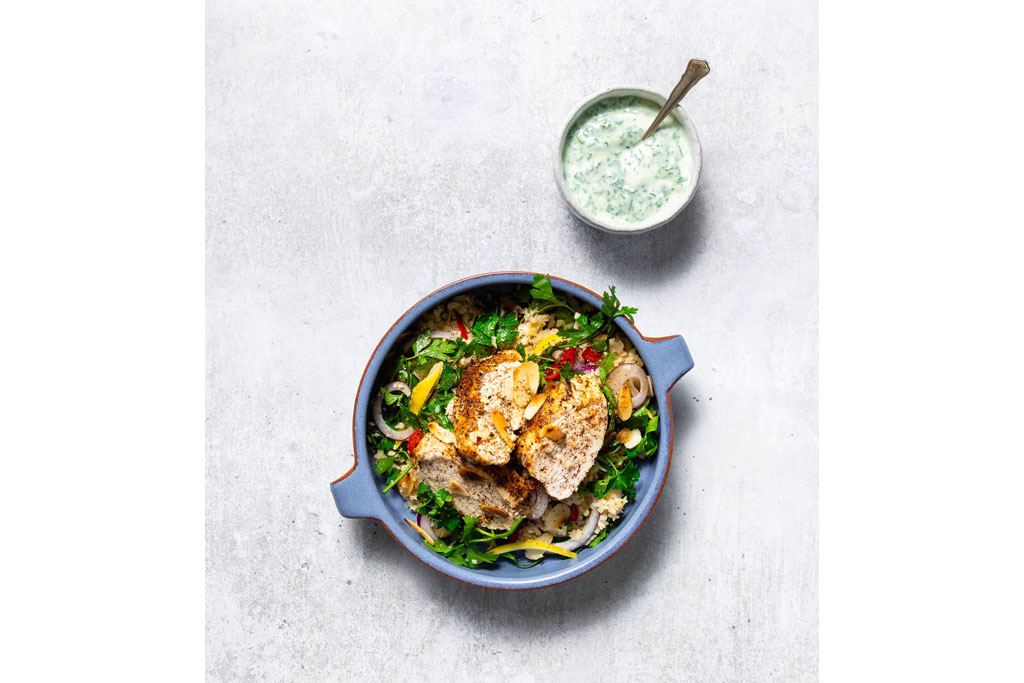 Do you think people need to take supplements?
I think that supplements can be hugely beneficial. One of the things I noticed when I was in the fitness business was that although a lot of the people coming through the doors each week were getting fitter, they weren't necessarily getting healthier in an overall sense. So many people were still suffering from symptoms that affected how they felt day to day, such as IBS, acne, eczema, low immunity, poor menstrual health, headaches, insomnia, fatigue and anxiety. In fact, we did a consumer survey last year and 98 per cent of respondents suffered from two or more issues from that list. Nutrition is going to be a fundamental part of this, but even when you sort out your nutrition these symptoms can still be persistent if there's an underlying imbalance or increased need from your lifestyle.
Magnesium, for instance, is one of the most common mineral deficiencies. Things like stress, coffee, alcohol, exercise and sugar increase our need for magnesium – and even if you had the perfect diet, it's very unlikely you'd be getting enough magnesium to function optimally. There's also a role for supplements as a preventative tool rather than waiting until you get out of balance and then trying to rebuild yourself. I take our stress and mood support, Enhanced Nootropics, because I have a lot of stress in my life and I don't want it to get on top of me. I see a noticeable difference when I take it, so it's something I rely on to help stay energetic, optimistic and healthy. The same goes for immune support. Cellular Defence has vitamins, minerals and phytonutrients that have proven benefits to the immune system, so I'll take this in the winter to help improve my resilience and try to prevent illness.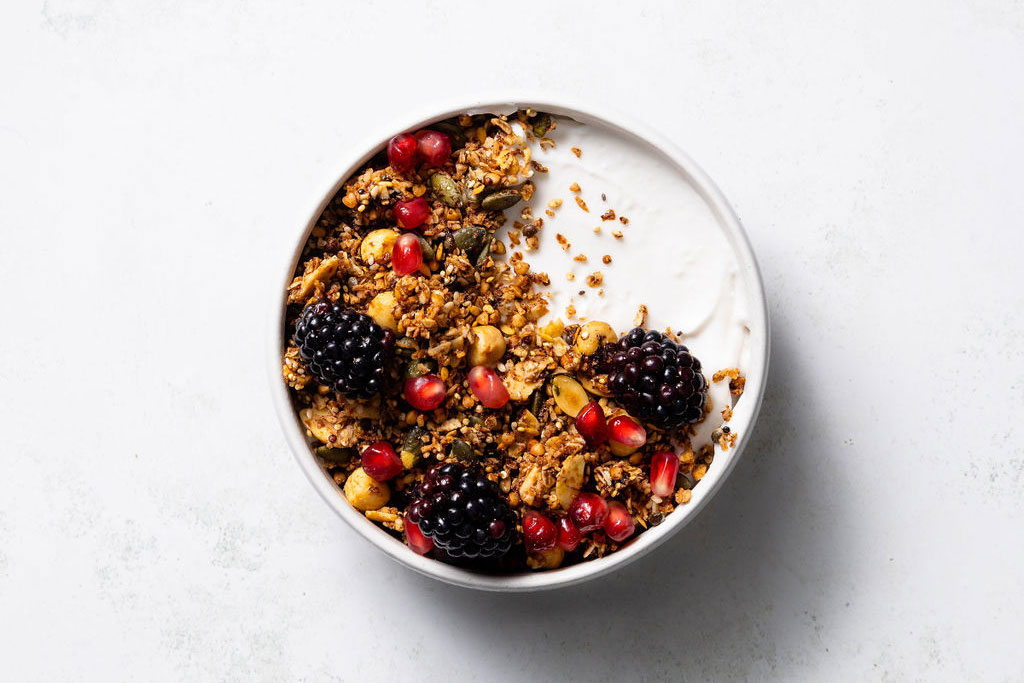 How are supplements integrated into the meal plans and nutrition programme?
The meal plans can be used on their own or in conjunction with supplements. We find that most people like to start with both to get some positive momentum around their health, especially if they have traditionally struggled with erratic blood sugar or cravings. Our Artah MOT is our integrated starter set. It includes a three-month membership with our Complete Detox set, which has our Metabolic Fix, Cellular Hydration and Deep Detox supplements. It's a great bundle to start with if you're looking to immediately feel the impact on your energy, mood, and weight. If individuals are craving a more personalised recommendation, then our consultation will be able to point them in the right direction. Members receive a 15 per cent discount on our supplements, so this can be used at any time.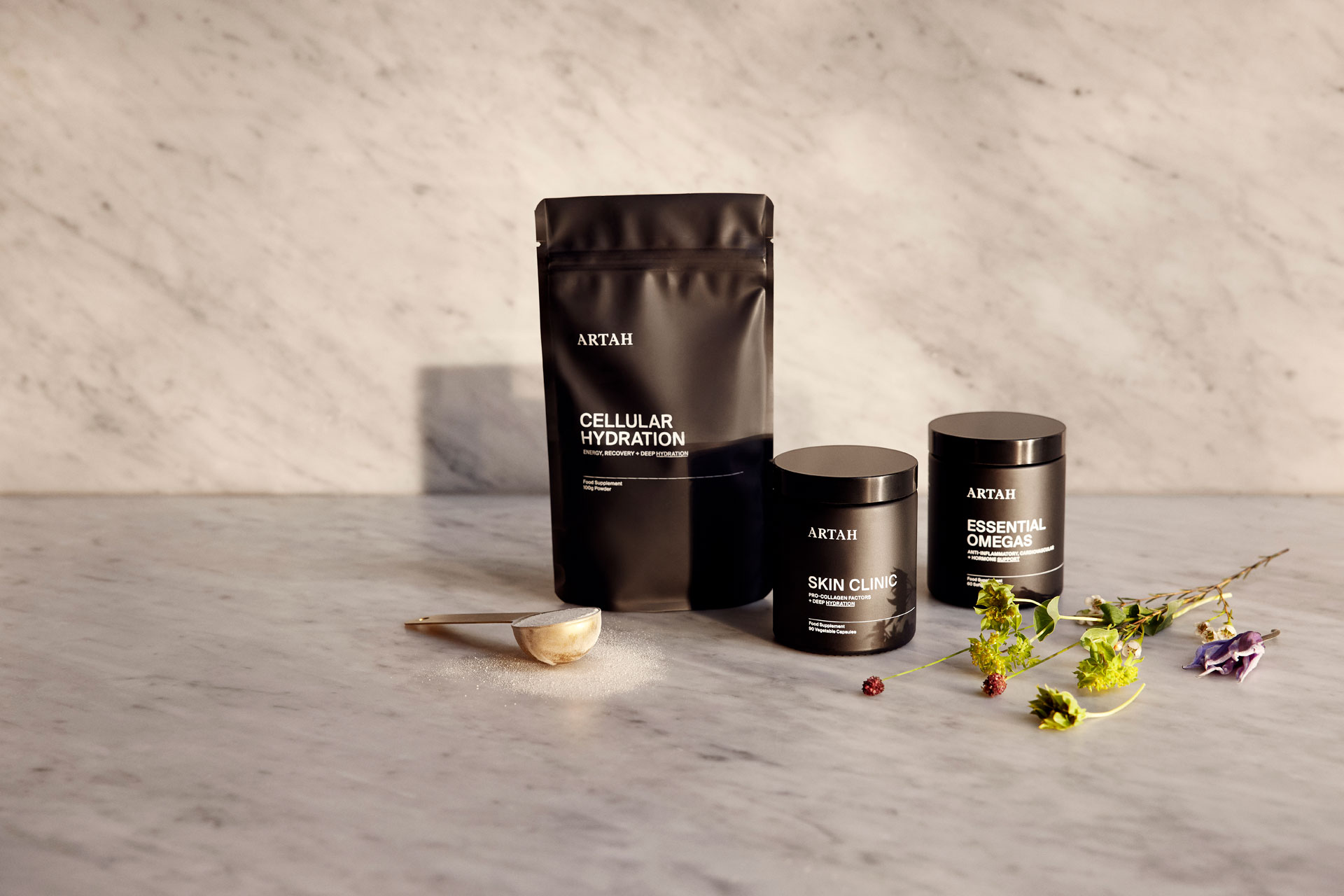 What are your bestsellers?
Metabolic Fix and Enhanced Nootropics are our best sellers, which mainly address weight management and mood. Metabolic Fix is designed to address blood sugar, cravings and insulin balance, and help with weight control. Enhanced Nootropics is our hero product for anything mood related – it's great for stress, anxiety, PMS and mental focus. It has Ashwaganda, an adaptogen that has been shown to help reduce physical and emotional effects of stress, alongside methylated B vitamins, magnesium, and serotonin precursors, so it addresses different aspect of mood imbalances. We've also just released Skin Clinic, which is a multifaceted skin formula that helps combat fine lines, boosts collagen production, and addresses skin issues like acne, inflammation and eczema. This one is also hugely popular, especially as people are getting more interested in improving the quality of their skin from the inside rather than relying on make-up.
Membership to Artah is £12 per month or £115 per year. There's currently a special New Year offer of £100 for annual membership. For more information, visit artah.co
Sign Up Here
DISCOVER MORE