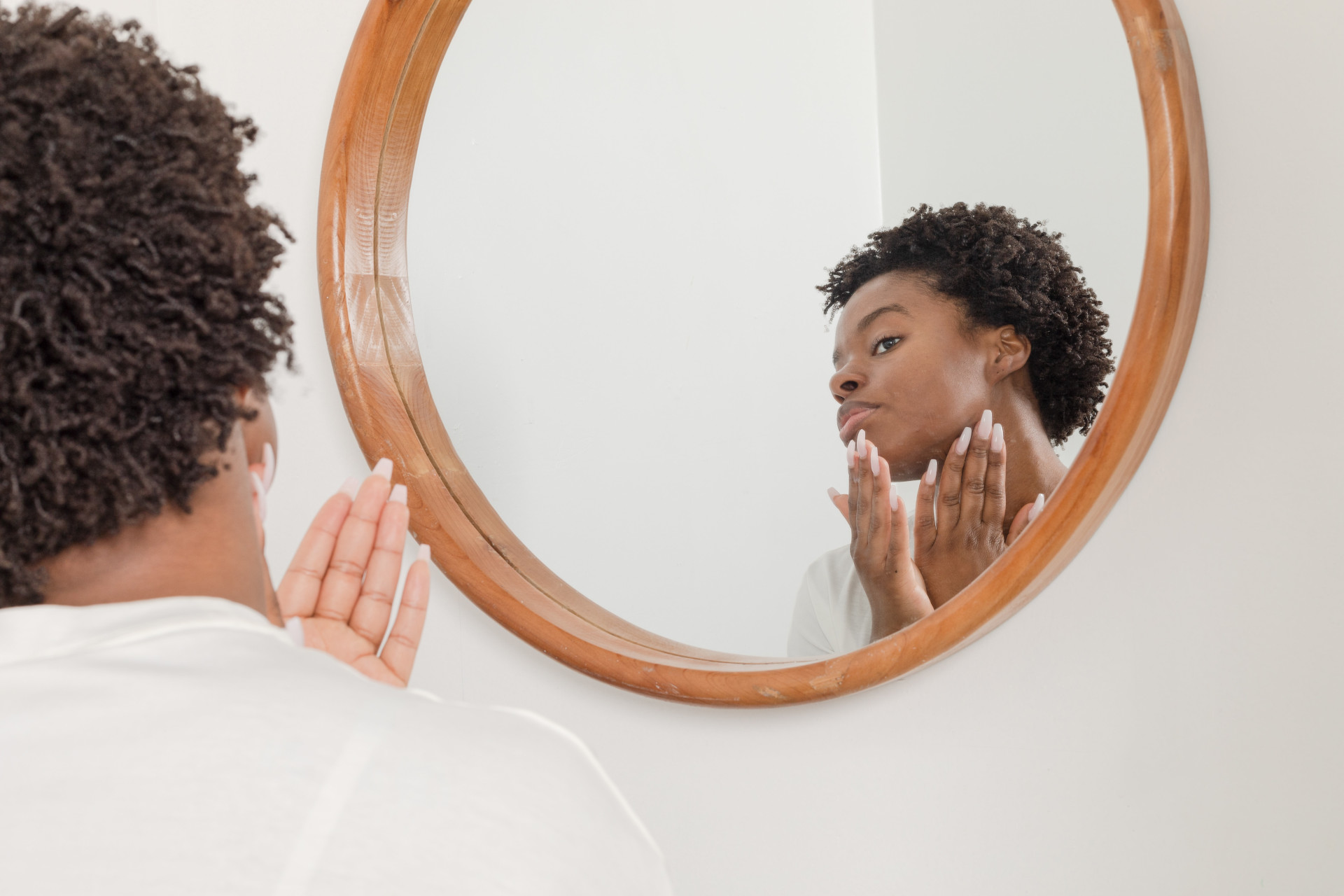 Combat 'SkinSeasonality' with Dr. Uliana Gout
A guide to tackling the season's skin concerns
By Dr. Uliana Gout | 2 years ago
Dr. Uliana Gout, founder of LAM, shares her expert tips to prepare for and manage this year's emerging new global trend: 'SkinSeasonality'.
The Best Pampering Skincare Products to Use Now
Coined by Dr. Uliana Gout, 'SkinSeasonality' is the latest overarching term used to reflect the increasing importance of caring for our skin during a more unusual seasonal transition in today's Covid-era. Dr. Gout, founder of LAM and the youngest expert recognised as 'Practitioner of the Year', highlights three emerging elements that will detrimentally impact our skin – not just in the here and now, but into 2022 and beyond:
The Return of Maskne
It is highly likely we will encounter 'Covid Season' every year from October to February, and consequently the requirement of masks. This can cause what I term 'Maskne', the catastrophic impact caused by face coverings on skin which is further exaggerated by congestion and pollution, resulting in blemishes, dilated pores and skin rashes.
To combat such issues, we have developed the LAM Spot & Blemish Facial (which starts at £460, and is £1242 for a three-time treatment package), voted 'Best Facial in London' by revered beauty journalists. We are seeing an increase in patients prepping ahead, booking regular facials from September.
Travel Disruptions – For Your Skin!
Travel has naturally returned with extra gusto. 2022 is already being referred to as the 'year of exploration and discovery'. Those friends we haven't seen and places we want to visit will be on everyone's radar. Despite a happier mindset, travel can make our skin unhappy – our immunity is affected when travelling and our skin becomes disrupted, prone to dryness, rashes, infection and outbreaks.
We have seen an increased influx of patients seeking treatment and advice pre-travel. We recommend the LAM Glow Facial (which starts at £320, and is £864 for a three-time treatment package), with a repeat treatment on return to gently resurface the damage and reset the skin back to a healthy glow. Humectant LAM Hydrating Facials are also the ultimate rescue remedy for flaky and dry skin.
WFH is Here to Stay
Covid has fast forwarded the movement of flexible working, and ultimately the rise of the 'Zoom Face'. Looking at ourselves has resulted in what I refer to as 'Skinxiety', a term to reflect the growing desire and proactive attitude to improve our tissue health to look healthier and happier. Both 'Zoom Face' and 'Skinxiety' will continue into 2022 and beyond, and we will continue to educate and support our patients with targeted treatments to help transform the structure and function of the skin with minimal aftercare – an ideal offering for today's busy lifestyles.
We have developed the best-selling LAM Anti-Ageing Flawless Complexion Facial (priced at £1200), which we couple with wrinkle injections to simultaneously reduce lines and fill out areas of volume loss.
Working from home also means skincare routines may be disrupted. We remind and advise on the importance of exfoliation, protection, retinoid collagen induction and depigmentation. Interestingly, this year we have seen rise of pigmentation complaints – just we do still encounter natural light so shouldn't avoid applying our SPF. Heating can also stimulate pigment production too.
Dr. Uliana Gout is the founder of LAM, a clinic that offers clients access to pioneering products and techniques to promote collagen induction, skin boosting, gentle exfoliation, pore reduction, spot reduction and depigmentation. For more information, please visit london-aesthetic-medicine.com
Featured image: Curology on Unsplash
The Best Face Masks For All Skin Types / The Best Face Creams for Dry Skin