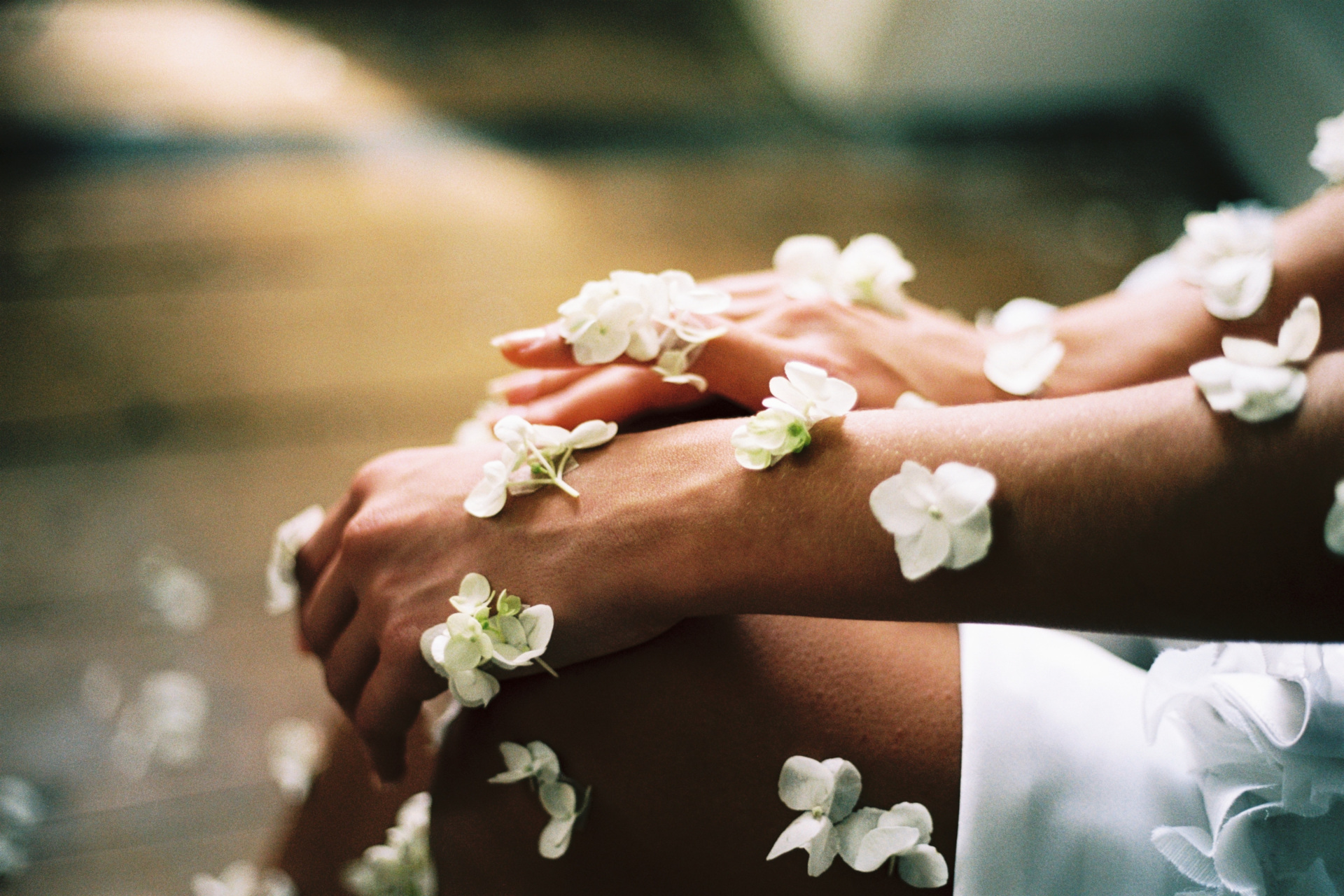 10 Pre-Wedding Treatments To Book In London
Where to go for that bridal glow
Do you hear wedding bells ringing? It might be a few months (or weeks) until the big day, but there's still a lot to be done. Look and feel your best self with our guide to the best pre-wedding treatments to book in London, spanning hair, beauty, facials and tweakments.
The Best Pre-Wedding Treatments To Book In London
Jump to:
Pre-Wedding Beauty Treatments
Wispy Lash Extensions With Amanda Lee, Owner & Founder Of Iris Avenue Nail Salon
Lash extensions are a great way to kick off those last-step bridal preparations. Owner and founder of Iris Avenue Nail Salon in London, Amanda Lee, recommends them as they last for up to four weeks (meaning you don't have to worry about them at all once they're on). Made up of varying lengths, the extensions have a feathery appearance and avoid the heaviness that comes with some false lashes. The extensions are also waterproof, meaning you'll be clear to shed as many tears as you like as you head down the aisle – minimum touch-up needed.
Where? 32 Store St, Fitzrovia, London WC1E 7BS
BOOK: A full set of wispy lash extensions are £100-£150, with the infill being £55-150 depending on the amount of volume that is required. irisavenue.com
Pre-Wedding Hair Treatments
Hair Colour With Seniz Alkan, Colour Director At Neville Hair & Beauty
Fancy a colour refresh? Colour Director at Neville Hair & Beauty, Seniz Alkan, recommends going into the salon for a consultation and patch test at least two months before your wedding day so that you can discuss the look you're going for. Neville Hair & Beauty conducts its bridal consultations with a colourist and stylist present so that both teams can get a feel for your vision and, once ideas have been discussed, it's advised you then book your colour appointment at least one month prior to your wedding date to allow for any final tweaks (and so you can get used to your new colour).
Where? Neville Hair and Beauty, 5 Pont Street, Belgravia, London SW1X 9EJ
BOOK: nevillehairandbeauty.net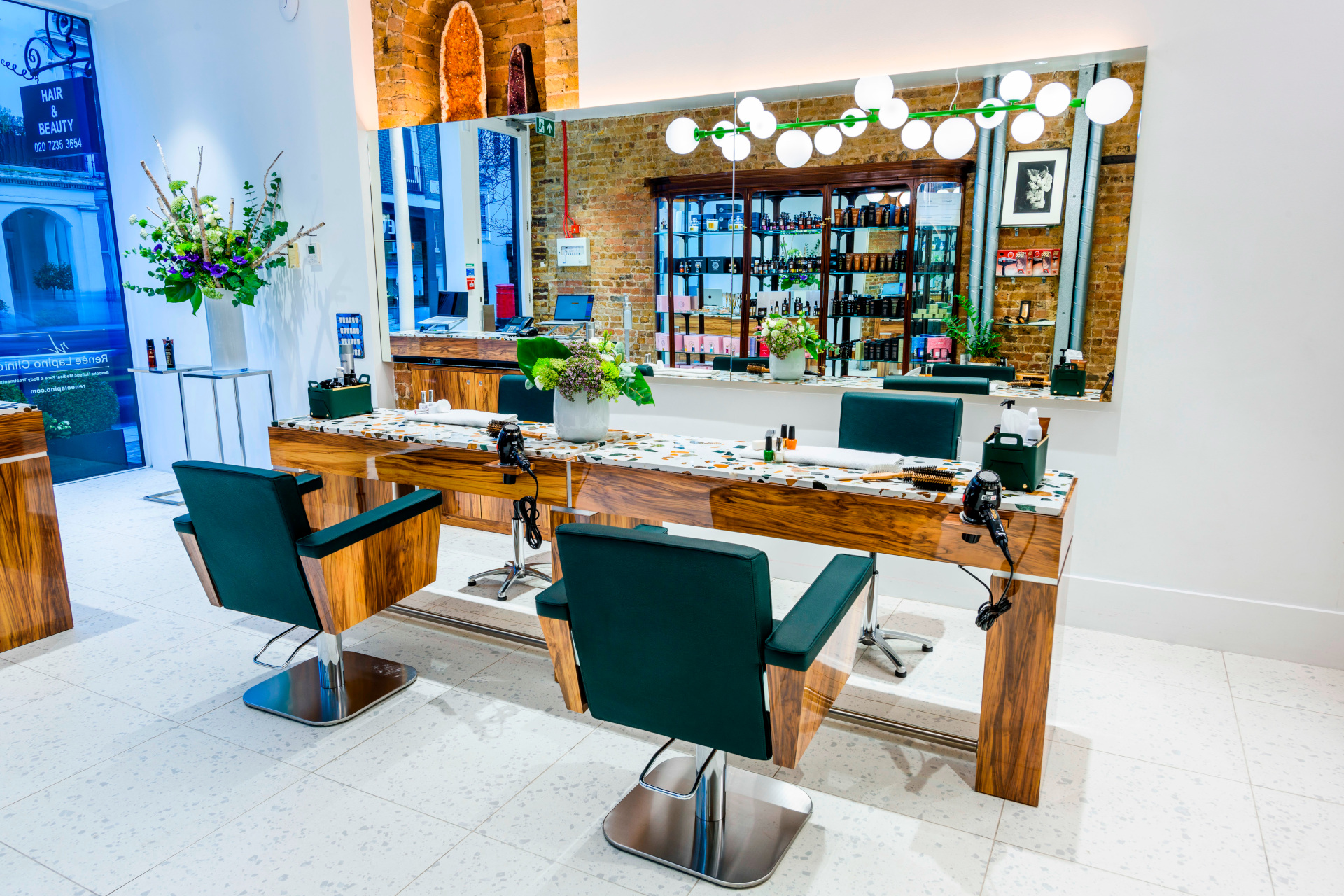 Pre-Wedding Fragrance Treatments
In-Store Fragrance Consultation At Miller Harris
Looking for a fun bonding experience you can share with your partner, wedding party of parents before the big day? Head over the perfumier Miller Harris's Monmouth Street store for a relaxed one-to-one session, where you can find your perfect fragrance. Aided by in-store scent experts, you'll be invited to smell as many fragrances in the store as you like until you find the perfume that's right for you (and your wedding day).
Where? Miller Harris, Monmouth Street, London WC2H 9HB
BOOK: £32 per person, with the consultation fee redeemable against any 50ml or 100ml fragrance purchase made in-store on the day. millerharris.com
Pre-Wedding Facials
ESPA Active Nutrients 'Glow From Within' Facial At Corinthia London
Head over to the lavish ESPA Life at Corinthia for an invigorating facial treatment that will leave your skin glowing. ESPA uses its Active Nutrients collection throughout the Glow From Within Facial, refreshing the surface and leaving skin feeling dewy and refreshed. The 60-minute facial begins with a double cleansing using the Yuzu and Ginger Cleansing Sorbet and Optimal Skin Pro-cleanser, combined with the FOREO Luna 2 and steam, to help open the pores of the skin and allow for a deep cleanse. Your skincare specialist will then apply the Overnight Glow Enzyme Peel as a mask, before using the ESPA Rose Quartz Gua Sha to sweep over the décolleté and shoulders to help release tension. They will then apply the Optimal Pro-Serum (an ESPA favourite) and once again use the gua sha on the neck and face to stimulate the lymphatic and circulatory systems. Skin is then cleaned up with a Clean and Green Detox Mask, before finally the Pink Hair and Scalp Mud is massaged onto your head and the Optimal Body Tri-Serum is worked into your arms. You might come out the other side feeling like a limp noodle, but you can be sure every ounce of tension in your body will be alleviated.
Where? Corinthia London, Whitehall Place, London SW1A 2BD
BOOK: espalifeatcorinthia.com
Sculpting Facial With Dermanda
Dermanda's Sculpting Facial aims to firm the facial muscles with a technique developed to target blockages, improving circulation around the facial area and creating movement in the underlying skin structure. The facial is coupled with Laser Genesis, a process with boosts collagen production, reduces the appearance of pores and targets acne scarring and inflammation. Expect immediate results, with no downtime needed.
Where? Dermanda Clinic, Harmont House, 20 Harley St, London W1G 9PH
BOOK: dermanda.co.uk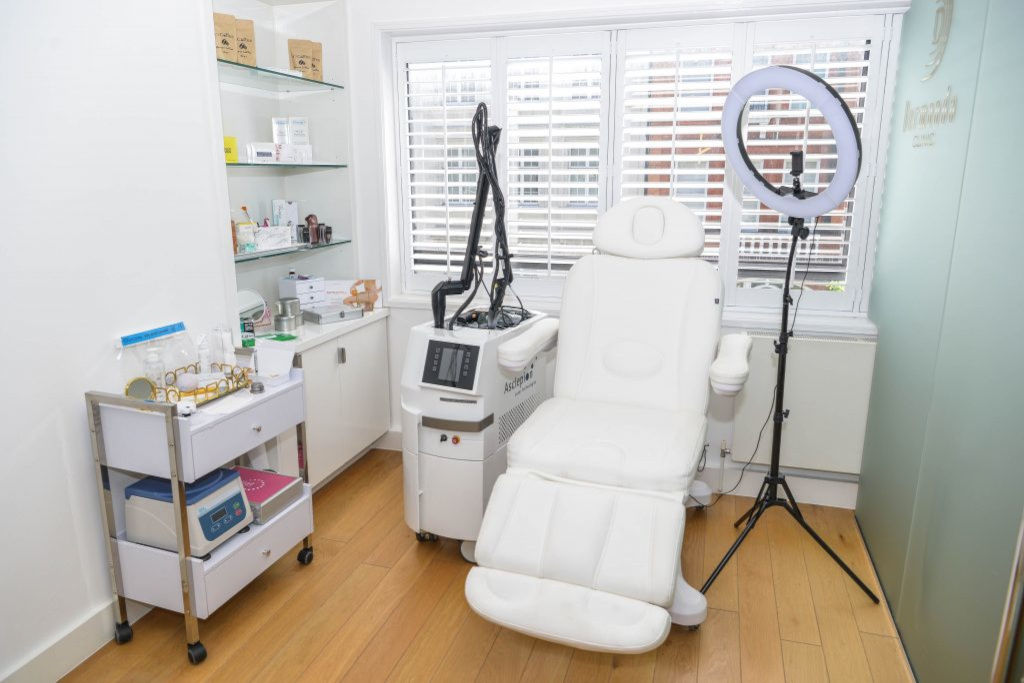 Facial Course With Izabela Pawlitka, Aesthetic Therapist At Dr David Jack
One of the ultimate wedding day assets craved after by brides is clear, hydrated skin. No spots, no dry patches and no redness. Luckily for those soon-to-be wedded, Dr David Jack is offering a course of clinical facial treatments with Izabela Pawlitka, who will perform three treatments over a period of time (starting at least three months before the big day, but if you suffer from any skin conditions then the team recommend starting six months before) so that the skin can adjust at its own pace. The course is a combination of three medical level results driven facials, such as the Korean Skin Glass Facial to rejuvenate and refresh skin, reduce facial tension and ultimate snatch and glow, the Mesotite Facial to stimulate collagen and improve skin quality, or the NanoFirm Facial to resurface the skin while encouraging collagen production and brighten skin.
Where? Dr David Jack clinics, see list of locations here
BOOK: A course of three facials starts from £1,250. drdavidjack.com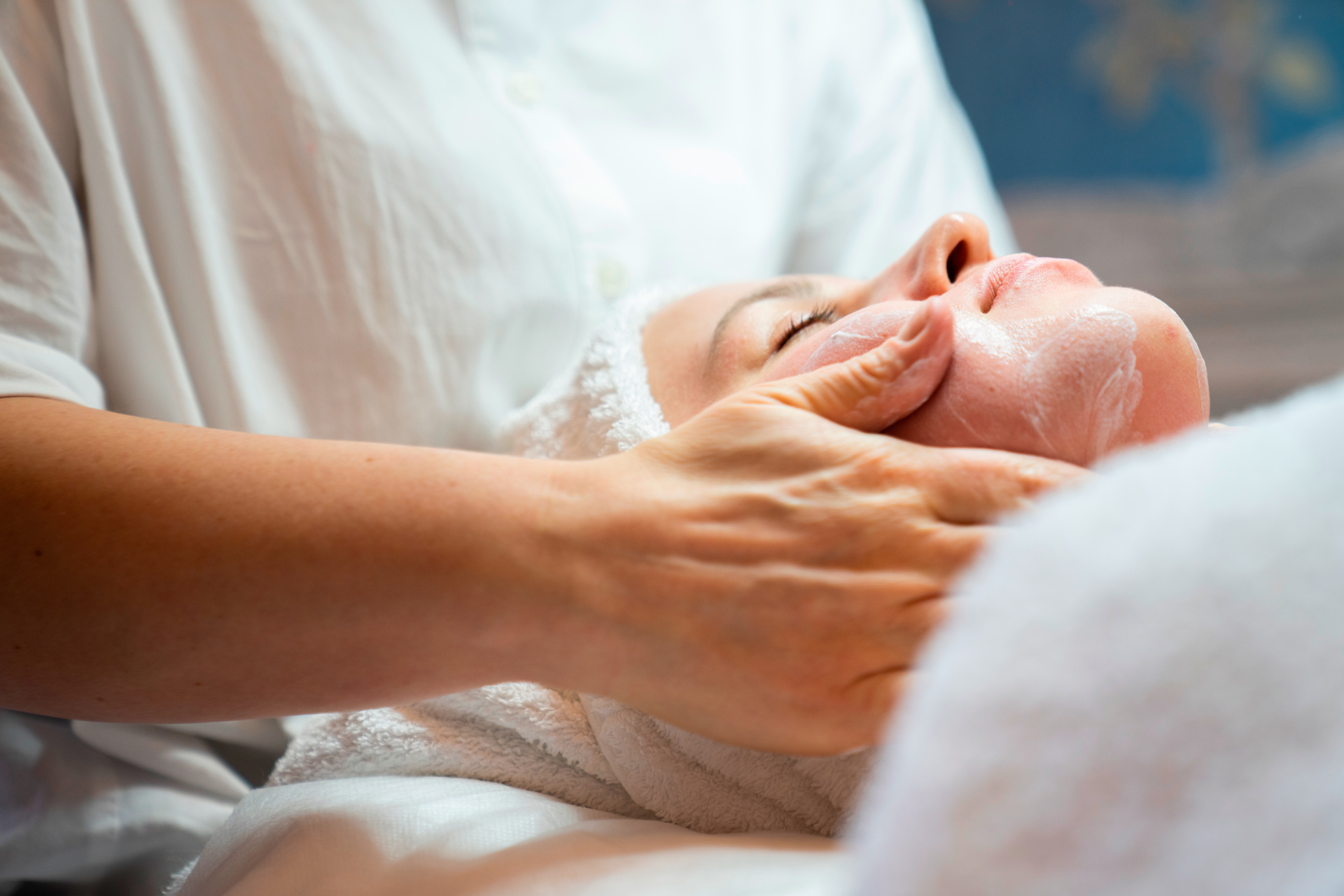 Bespoke Facial With Justine Masters
Those looking to tackle any lingering skin issues can book in with 'alternative facialist' Justine Masters, who offers bespoke, holistic facials that look at the interconnections between mind, gut and skin. Justine will look at your take into account hormones, diet, sleep and your nervous system to assess your specific skin type and then customise a unique facial that tackles an individual's skincare needs – from ageing, scarring, dryness and dehydration to redness, reactivity, sensitivity and pigmentation. Afterwards, you'll be provided with a bespoke protocol, so that you can extend the results of your facial at home.
Where? 58 South Moulton Street, London W1K 5SL | Triyoga Ealing | Triyoga Shoreditch
BOOK: Prices start from £150. justinemasters.london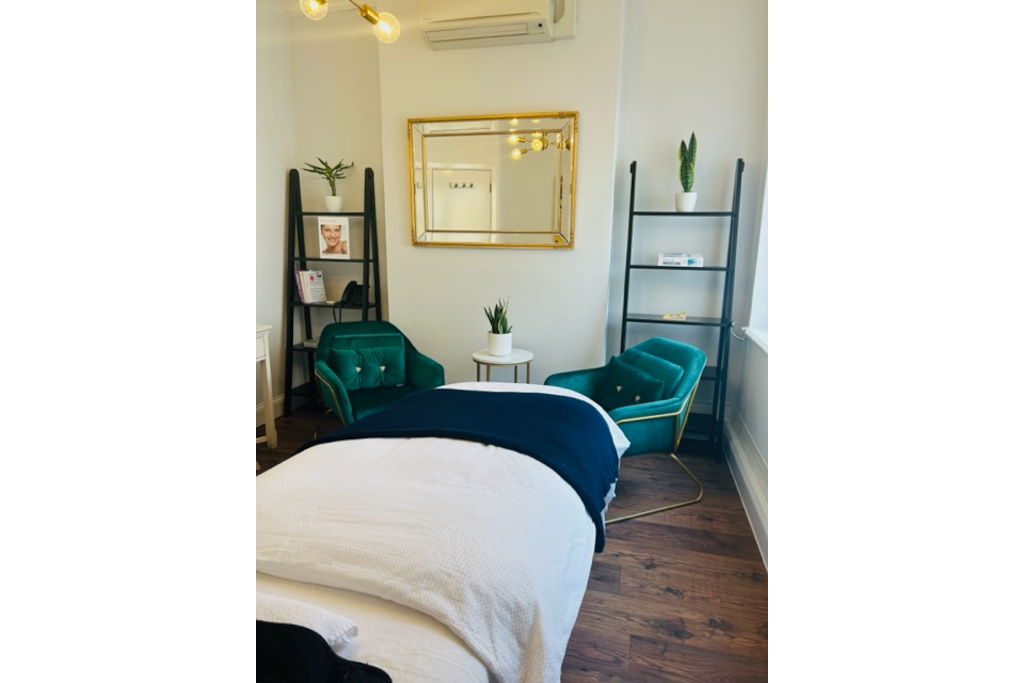 Pre-Wedding Tweakments
The Ultimate Wedding Skincare & Body Package At Young LDN
The team at Notting Hill beauty destination Young LDN have put together the perfect skin and bodycare package together for those planning to walk down the aisle sometime soon. Comprised of five treatments (at a lower price than if you booked them individually), the package is catered to achieving a toned physique and glowing skin before the big day. The treatments include two lots of body contouring and fat freezing on an area of choice, an Aquapure Hydra Facial, a microneedling session and a Hollywood Carbon Spectra Peel; get in touch with the team today to book in a consultation and get ready to feel gorgeous. These treatments are suitable for brides and grooms, so anyone can give it a go.
Where? 228 Westbourne Grove, Notting Hill, London W11 2RH
BOOK: Prices start from £955. youngldn.com
Clearlift Laser Skin Tightening With Dr Ross Perry, Medical Director Of Cosmedics Skin Clinic
In need of a quick facial refresher? Known as the 'laser lunchtime lift', Cosmedics' Clearlift Laser Skin Tightening treatment is a 'lunchtime procedure' that actively targets and treats lines, wrinkles and sun damage for fresher, tighter skin without pain, surgery or injections – and also requires zero downtime. The laser works by stimulating collagen, regenerating skin cells for a fresher appearance, and give instant results that only improve over time. That's one way to achieve a youthful glow pre-wedding.
Where? Clinics are based in Putney, Harley Street, Knightsbridge and City of London. See the full list here.
BOOK: Price for a full face starts from £250 per session. cosmedics.co.uk
Pre-Wedding Massages
SJW Signature Treatment
Known as one of the leading massage therapists in London, Sarah Jane Watson has perfected a bespoke, full-body wellness treatment that aims to help restore wellbeing to both mind and body. Tailored to the individual, the SJW Signature Treatment blends Swedish, Hawaiian, Balinese, acupressure and ancient Indian head massage techniques which, when combined with Sarah's healing touch and powerful aromatherapy blends, will leave you feeling completely relaxed amid the stresses of wedding planning.
Where? Sarah provides home visits in the Royal Borough of Kensington and Chelsea.
BOOK: SJW Signature Treatment starts from £450 for an hour and a half. sarahjwatson.com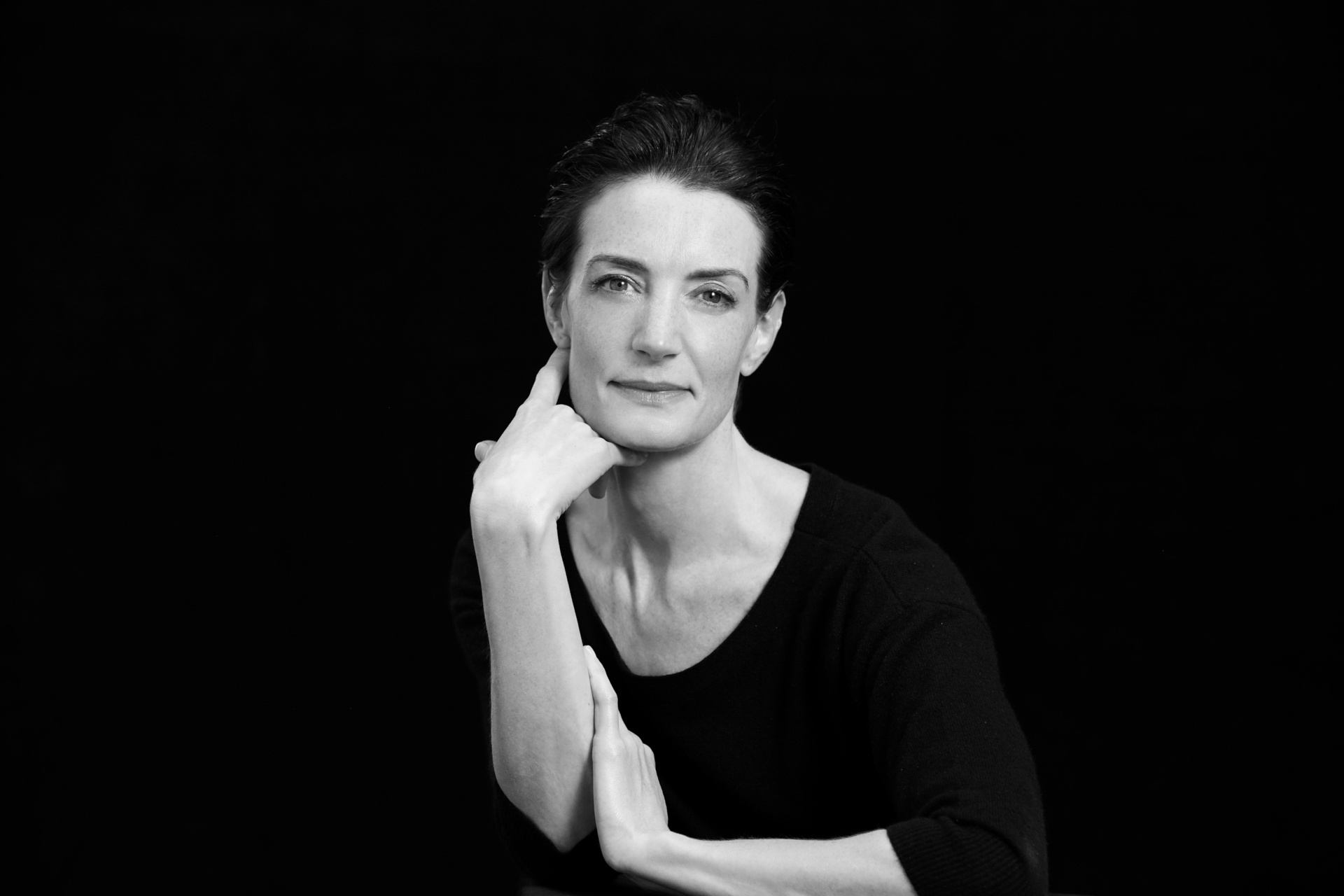 Featured image: Chris Jarvis, Unsplash