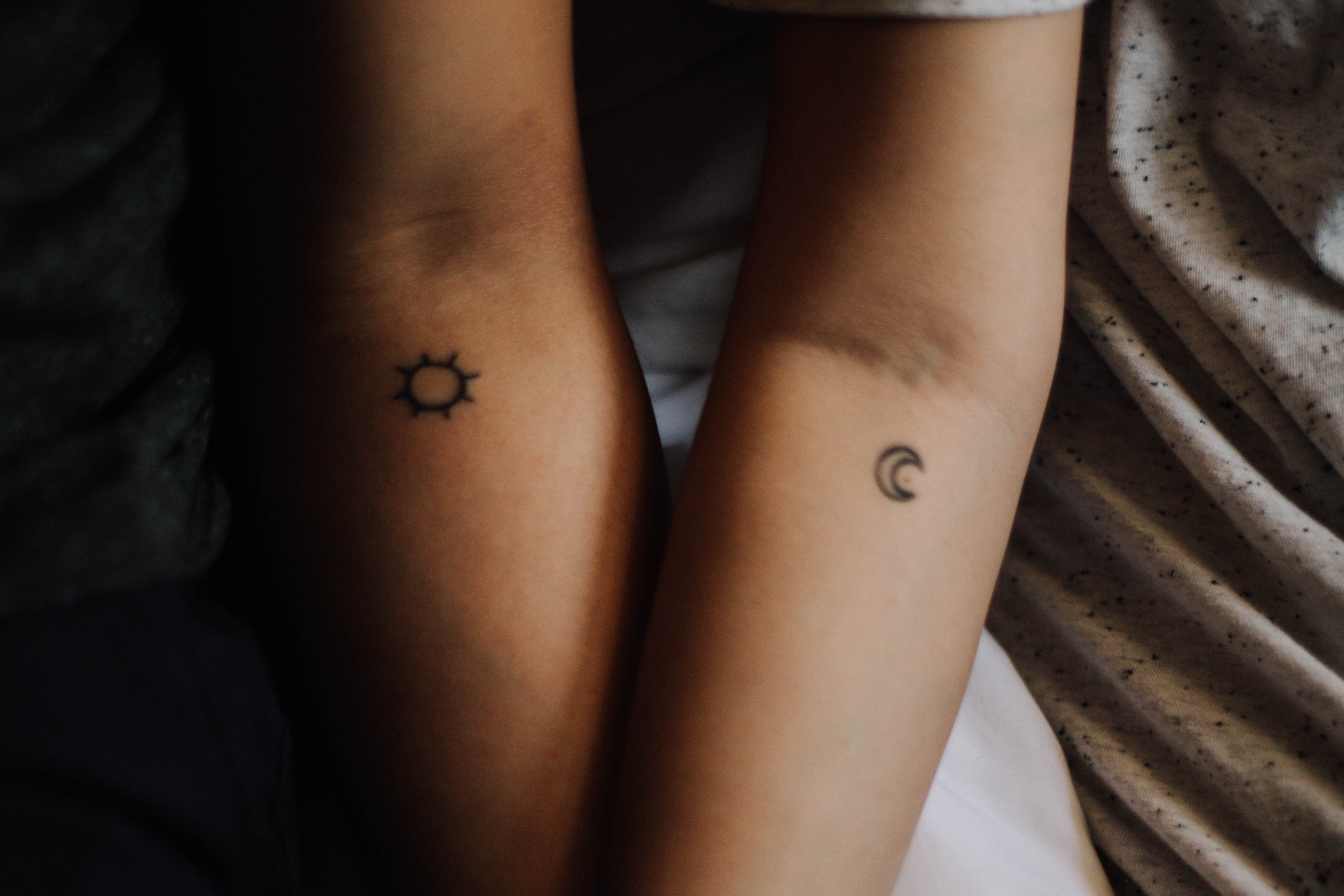 Tiny Tatts: Where To Get Small Tattoos In London
Keep these studios in mind when shopping for your next tattoo...
Craving some new ink? Whether you're a first-timer or have the tattoo bug, we'll guarantee you'll fall in love with one of these London tattoo studios (who have gorgeous portfolios full of small, dainty tattoos).
Where To Get Small Tattoos In London
The London Social
A popular haunt for famous faces – including the likes of Mason Mount, Anne Marie and Sam Smith – The London Social specialises in detailed and fine line tattoos, ranging from intricate flowers and custom text to tiny bubble dinosaurs and cherubs. The team are super capable when it comes to designing the perfect tiny tatt, offering custom tattoo designs so that you and your artist can find the right fit for you. The London Social currently has two studios in the city, one in Soho and the other in Angel.
BOOK: thelondon.social | @thelondonsocial
View this post on Instagram
Lost Fox Tattoo
If you find yourself around Fitzrovia anytime soon, make sure to swing by internet-famous tattoo and piercing studio Lost Fox Tattoo. Known for its ultra-clean and quirky fine line tatts – think frogs taking bubble baths in teacups and rabbits shopping for groceries – the studio is a bit of a hotspot for younger crowds (but don't let that stop you from booking an appointment). Catch some of the work done by one of the studio's talented artists below.
BOOK: lostfoxtattoo.com | @lostfoxtattoo
Ouroboros Tattoo London
This family-run private tattoo studio goes big on detail when it comes to its designs, with five artists on its roster specialising in blackwork, illustrative design, fine line, ornamental and realism. The team are known for being very friendly, making it a great spot for first time tattoo receivers. Ouroboros is also committed to becoming an eco-conscious tattoo studio, sourcing its equipment from environmentally-friendly suppliers that use biodegradable materials and offsetting its impact using Ecologi.
BOOK: o-tattoo.com | @the.ouroboros.tattoo
View this post on Instagram
Lil Bean Tatts by Chloe
After something ultra-funky? Try tattoo artist Chloe Hocking, who specialises in hand-poked tattoos with fun and joyful designs. She currently tattoos from her home in East London, and offers flash (pre-designed) and bespoke design services.
BOOK: @lilbean.tattoo
TATTCITY
Having set up shop in London back in 2009, TATTCITY has become something of a staple when it comes to the city's tattoo scene. While perhaps better known for its sleeve work and large artwork, the team are also building up a bit of a following when it comes to small, dainty designs. The studio is also currently offering a summer deal on its tattoo services, with all designs capped at £25.
BOOK: tattcity.co.uk | @tattcity___
Bluerose Tattoos
While nestled just outside central in Chislehurst, the trek to south-east London is very much worth it if it entails a trip to Bluerose Tattoos. The team are super-friendly (perfect for settling any pre-tatt jitters) and designs range from intricate sleeve work to dainty fine line tattoos and piercings.
BOOK: bluerose-tattoos.business.site | @bluerose_tattoos
Vivien Szincsak
Ultra fine line tattoos are a specialty for Vivien Szincsak. The tattoo artist, who has a cult following of celebs and artsy-types alike, has a private studio set up in North London, where she brings stunning flash and custom illustrations to life (using vegan-friendly materials and tools, might we add).
BOOK: vivienszincsak.com | @nothingsrs
View this post on Instagram
Featured image: Elizabeth Tsung, Unsplash