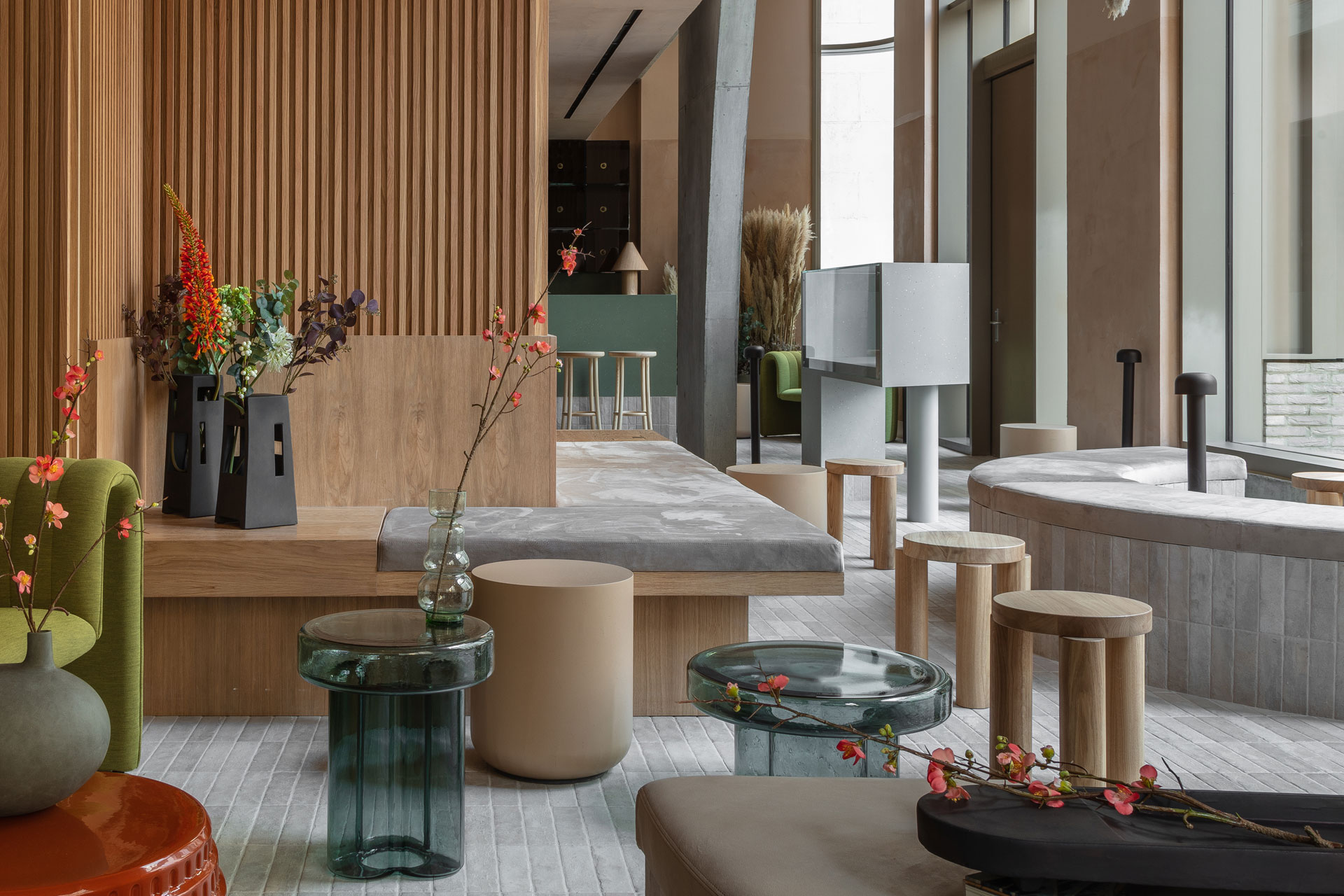 The Best Piercing Parlours In London
---
Adorn your body with the finest jewels in the finest establishments
Forget dark North London basements with metal music in the background, the piercing scene in London has changed. If you're looking for the best piercing parlours in London you've come to the right place. These bright and buzzy tattoo and piercing shops all have a luxurious feel that will give your next piercing appointment the feel of a pampering session.
Best Luxury Tattoo & Piercing Parlours in London
Monica Vinader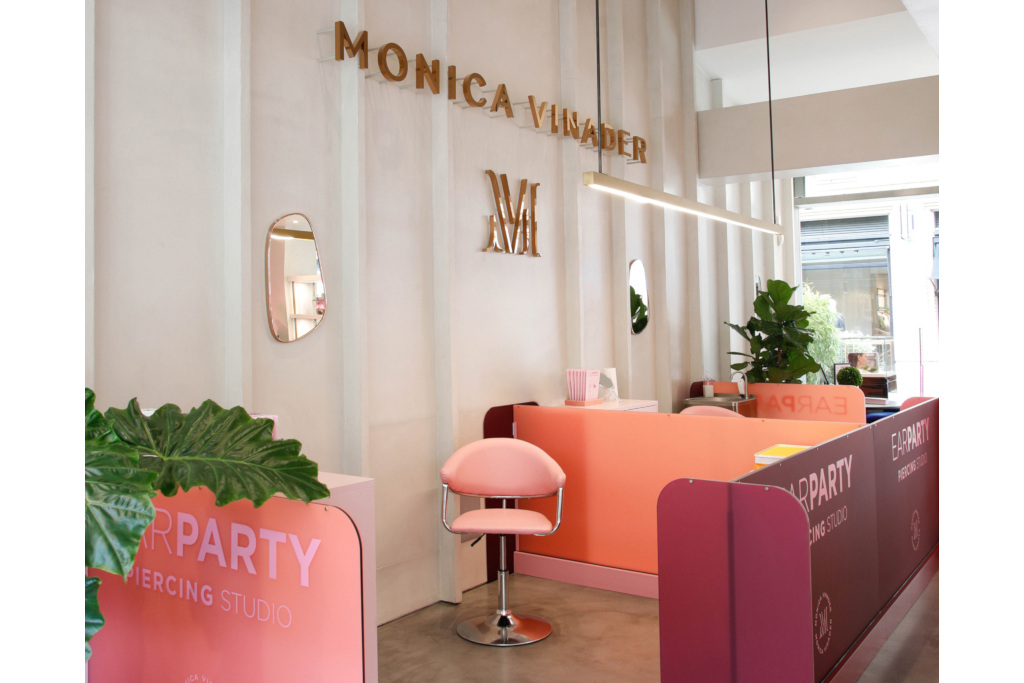 A firm favourite for the likes of the Duchess of Cambridge and Kerry Washington, Monica Vinader is one of the few luxury jewellery brands to have been awarded the Positive Luxury Butterfly Mark certification and is quickly setting up shops all over London. Pop into one of its stores to see the brand's glimmering range of jewellery pieces, and if you're feeling inspired why not take a detour to the in-house ear piercing studio? Piercing appointments are £20 and you can get up to three piercings per appointment, spanning the lower lobe, upper lobe, higher lobe, helix, forward helix and tragus. Book online today to avoid the queues.
EXPLORE: monicavinader.com
Buckle Street Studios x Mike Love
Bucklestreet studios are hosting a residency for internationally renowned stick-and-poke tattoo artist, Mike Love. With over 12 years of experience, Love's work is all about delicate lettering and minimal style line work, all created without any machines, completely by hand.
EXPLORE: You can book Mike Love via his Instagram.
Lark & Berry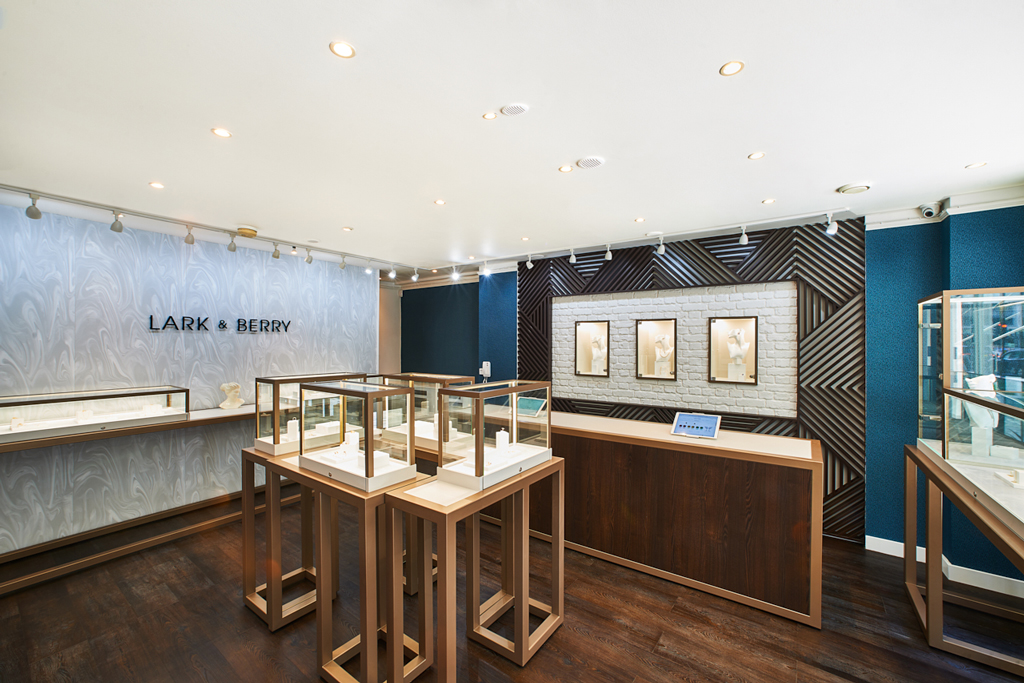 Want to only put the best in and on your body? Get a piercing with Lark & Berry who specialist in luxury lab-grown diamonds, a vastly more ethical option than mined diamonds. Book an appointment or walk-in on a Saturday to their shop in Marylebone, round the corner from Chiltern Firehouse. The process is one of the quickest and easiest we've ever experienced, able to be in and out in five minutes. The staff are experts in the brand and know what will work for your (in our case) ear – helping you to curate an ear worth tucking hair behind to show it off. A number of packages are also available: the Nova Experience, for instance, includes a piercing, complimentary refreshments and a tote bag. Going with a friend or two? Opt for the Sparkly Duo or Diamond Trio, which include aftercare packages.
EXPLORE: larkandberry.co.uk
Sacred Gold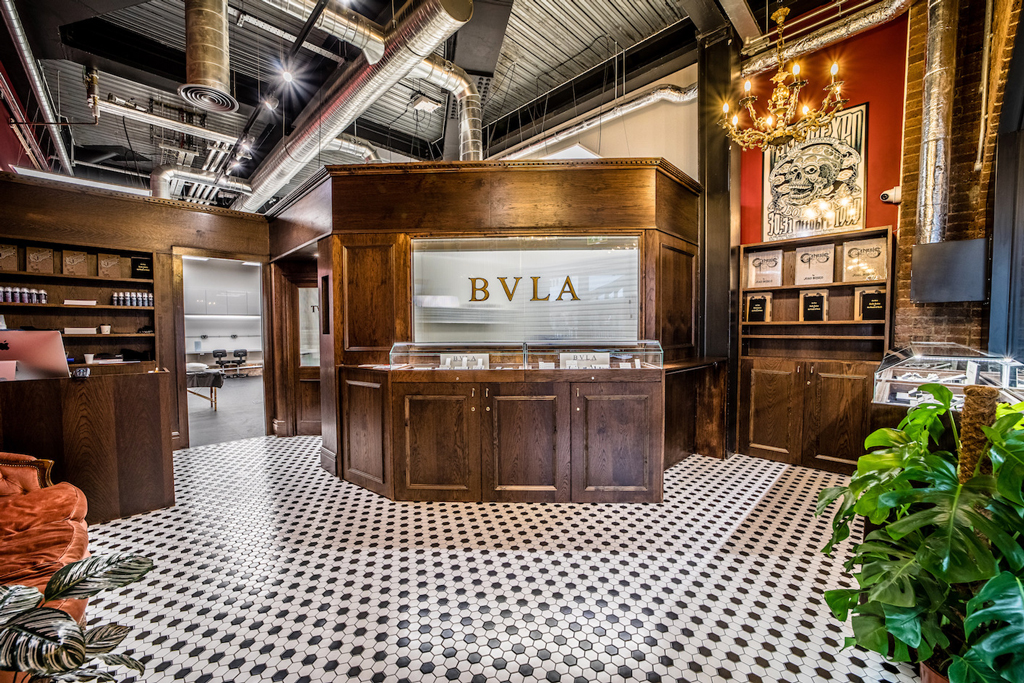 Another creation by the founder of the stylish Love Hate Social Club in Notting Hill, Sacred Gold in Coal Drops Yard is a premium piercing shop with a solid gold reputation. The team can also create bespoke jewellery for a unique piece of art on your ear (or nose, or wherever else you'd like pierced). Make sure to pre-book your appointment (they get very busy) and ask for Nicole, a piercer and jewellery specialist who's able to give great advice on what will work for you and the area you want to get pierced. She and the rest of the friendly team will walk you through the quick and easy process, including explaining all the sterilising formalities, before showing you into the piercing room with vintage-style black and white tiles and a comfortable chair. Recline, pierce, and you're out the door with a beautiful new body/face embellishment.
EXPLORE: sacredgoldpiercing.com
Maria Tash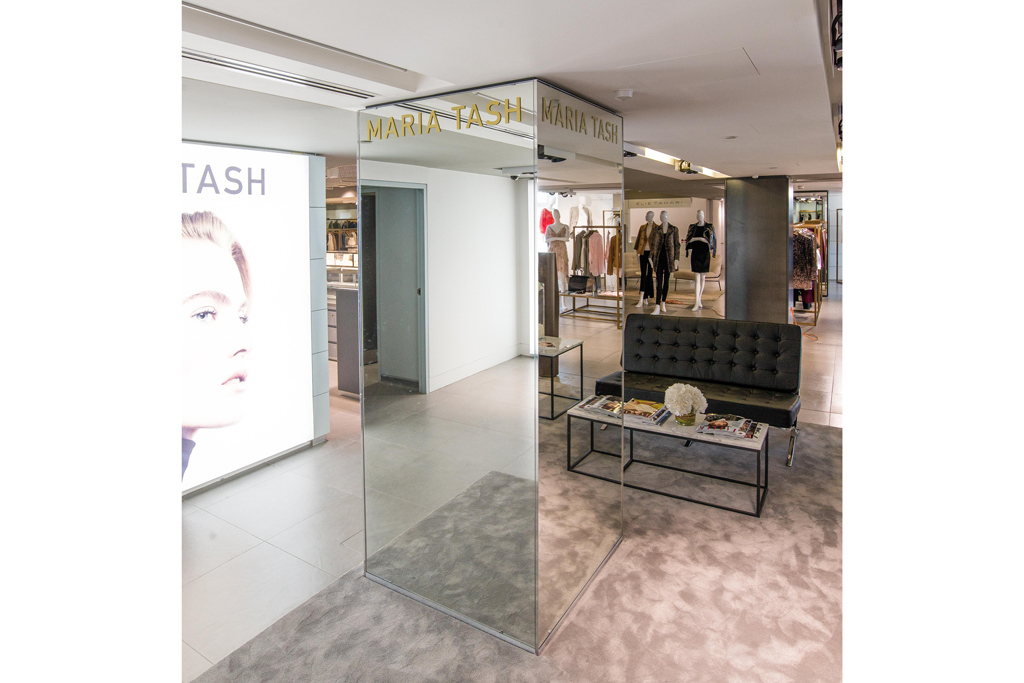 American jewellery designer Maria Tash has been in the business for 20 years and has pierced many of London's elites. With permanent bases at both Liberty London and Harrods, the piercing prices are completely reasonable – we're talking £15 for an ear lobe – but you must get pierced with a piece of Maria Tash jewellery.
EXPLORE: mariatash.com
The Alkemistry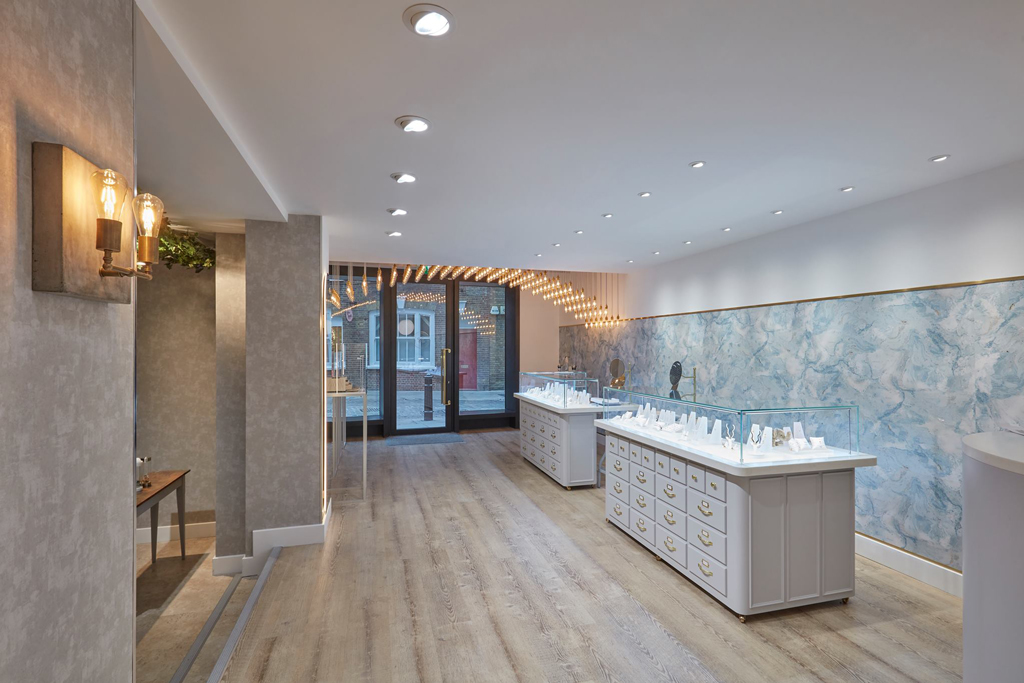 Stocking Lark & Berry, Kismet By Milka and Lena Cohen, The Alkemistry can be found on Floral Street in Covent Garden, in Harvey Nichols and in Selfridges, but piercing is available at their standalone Covent Garden Store.
EXPLORE: thealkemistry.com
Liars & Lovers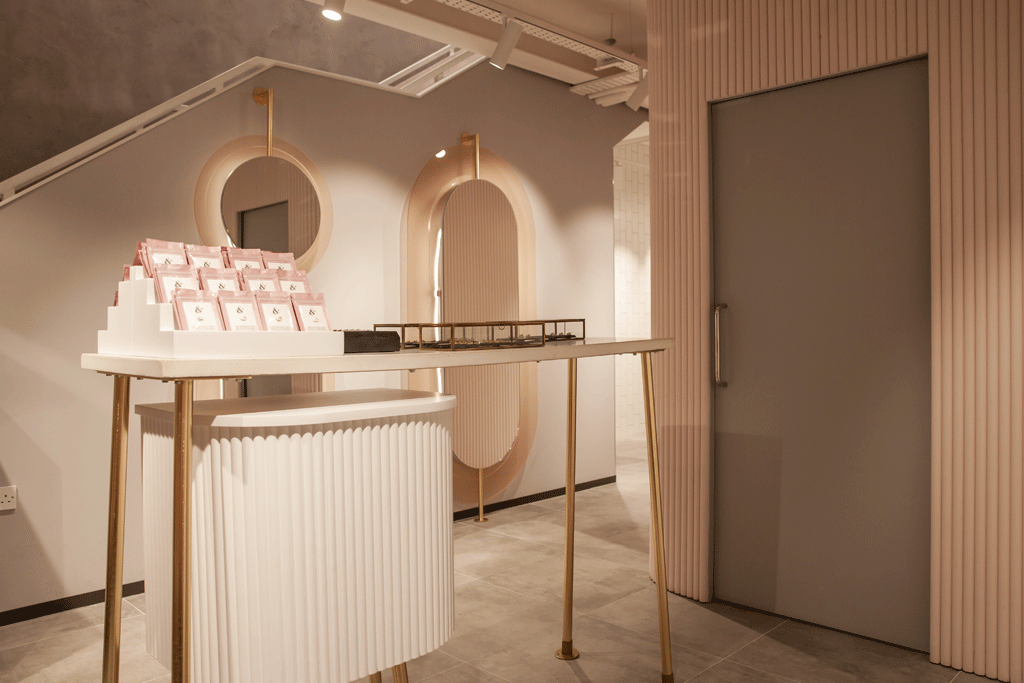 British jewellery brand Liars & Lovers has a new home on Soho's buzzy Carnaby Street, with an eclectic mix of high street and high end jewels on sale upstairs (we recommend the chunky gold hoops) and a bright and stylish piercing parlour downstairs. The experts here will talk you through the process and help you choose from a range of jewels for your new piercing as well as offering excellent aftercare.
EXPLORE: liarsandlovers.com
Astrid & Miyu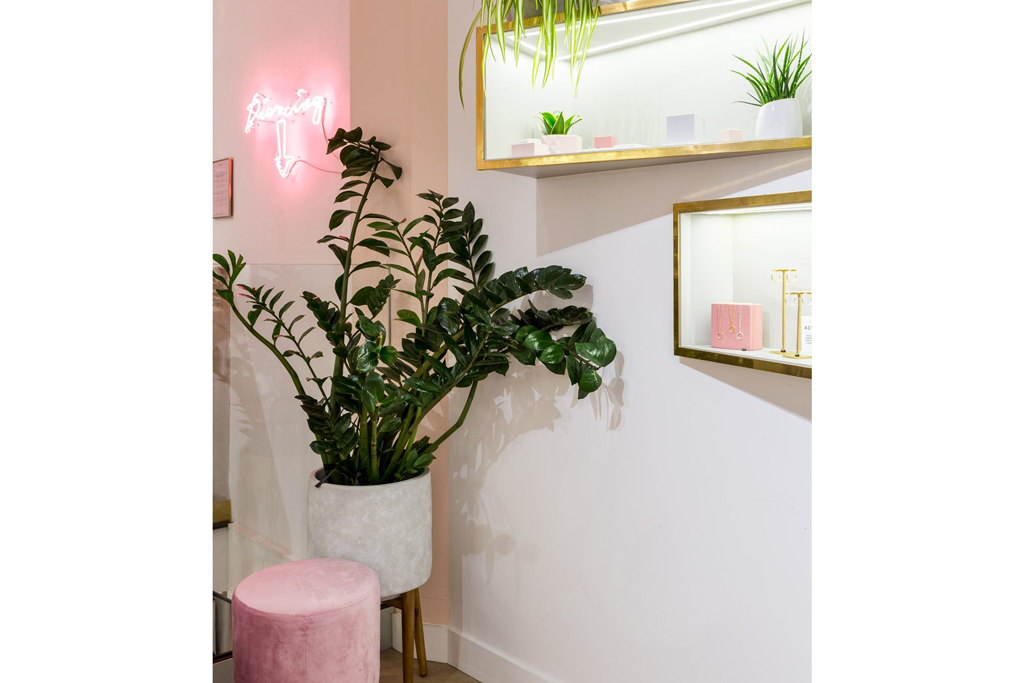 Pretty and pink jewellery brand Astrid & Miyu has piercing parlours inside its shops in Shoreditch and in Selfridges and on Bond Street and Neal Street. The brand has pierced some famous names and has a helpful Piercing Lookbook on its website so you can pick your dream ear and have it pierced exactly like that.
EXPLORE: astridandmiyu.com
Main image: Nicholas Worley