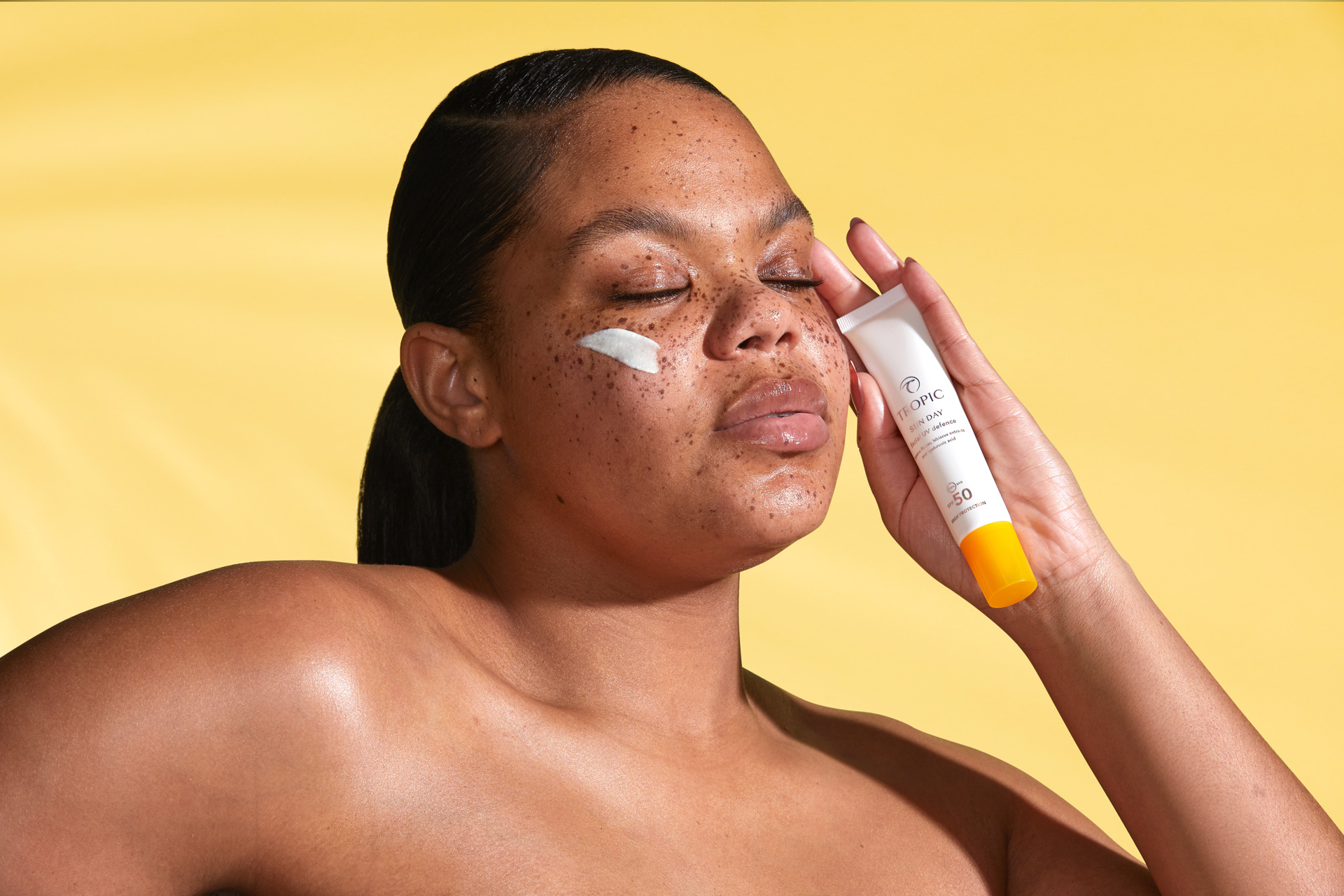 What You Need To Know About Coral Safe & Sustainable SPF
---
How sunscreen is polluting the ocean and the ingredients to avoid
For what should – but often fails to – be a staple in our sacred skincare routine, it's only apt that alongside our botanical serums and plastic-free haircare, we ensure that our SPF is sustainable too.
Guide To Sustainable SPF
Firstly, why is it vital that we wear SPF?
'Sun Protection Factor works in two ways,' says Dr Ross Perry of skin clinics chain Cosmedics, 'as a physical barrier using ingredients such as titanium or zinc oxide that reflect sunlight, and the second is as a chemical sunscreen which absorbs the UVA and UVB rays to prevent skin damage.' From avoiding sun spots to preventing skin ageing and, more crucially, skin cancer, as Perry explains, SPF is essential, particularly when spending time in warmer climates.
'A study published by the American Association for Cancer Research found that women who had five or more blistering sunburns in a five-year period, compared to those that had none, were 80 per cent more likely to develop melanoma, a form of skin cancer, and the fifth most common cancer in the UK,' says Susie Ma, founder and CEO of sustainable brand Tropic Skincare. 'Plus, 80 per cent of all visible ageing (such as wrinkles, age spots and loss of elasticity in the skin) is caused by UV rays. Those with any and all skin types should be wearing an SPF – on their face at the very least – every day, all year round, wherever they live.'
But what impact is this having on the environment?
Like anything artificial, SPF has an effect on the environment – and a detrimental one at that. According to a report on the environmental effects of oxybenzone and other sunscreen active ingredients, as reported by Sustainable Travel International, approximately 14,000 tons of sunscreen end up in the oceans each year. Whether you're swimming in the sea or simply showering your SPF away, the formula will eventually journey into the ocean.
'The biggest concern about SPFs is the pollution it causes for the ocean, thus affecting the ecosystem of these delicate environments which are already experiencing major pollution from other sources,' says Dr Perry. 'We can start to make a difference by using sunscreens that do not contain chemicals that affect the delicate nature of the coral reefs.'
Ingredients found in a number of chemical sunscreens (namely oxybenzone) have been linked to coral bleaching, explains Ma. In fact, Palau and Hawaii have already signed legislation to ban ingredients such as oxybenzone in any sunscreen being sold in their respective territories, she tells us. Tropic's range of water-resistant SPF is Protect Land + Sea Certified (the first in the UK and Europe), created with entirely reef-safe ingredients. 'Tropic's sun care range is one of the very few on the market that uses chemical filters but doesn't pose a threat to marine life,' says Ma. 'This means those with darker skin tones – who may be put off by using a mineral-based sunscreen which can sometimes leave a white cast – don't have to choose between looking good and doing good.'
Which ingredients should we be avoiding?
'When looking for a coral friendly sunscreen, ideally you're looking for ones that don't have oxybenzone and octinoxate ingredients as these are known to cause the most damage to coral reefs,' says Dr Perry. 'Other than that, you're looking for a sunscreen that has a high UVB rating to ensure that it protects your skin.'
If you're ever unsure, it's worth referring to the HEL List – a list of polluting chemicals that threaten Ecosystem Health such as oxybenzone, octinoxate and microplastic sphere or beads. 'Haereticus Environmental Laboratory independently test Tropic's products for the Protect Land + Sea certification to ensure Tropic products don't contain anything on the HEL List,' explains Ma. View the full list here.
Which ingredients have been given the green light?
As with the majority of beauty products, the more natural ingredients, the better. 'As well as Tropic's SPF sun care being independently certified to pose no risk to marine health, the brand's products are packed with natural plant extracts and vitamins offering a range of skincare benefits,' says Ma.
'For instance, Tropic's Great Barrier sun lotion contains green algae, a powerful antioxidant that helps to protect skin from pollution and other environmental aggressors, while Skin Shade sun cream contains kahai and roucou oils, rich in omega fatty acids to keep skin soft and moisturised.' Ultimately, if it's safe for the environment and beneficial for your skin, you're onto a winner.
Inspired to swap out your sunscreen for a more sustainable choice? See our top picks below.
Sustainable SPF to Shop Now