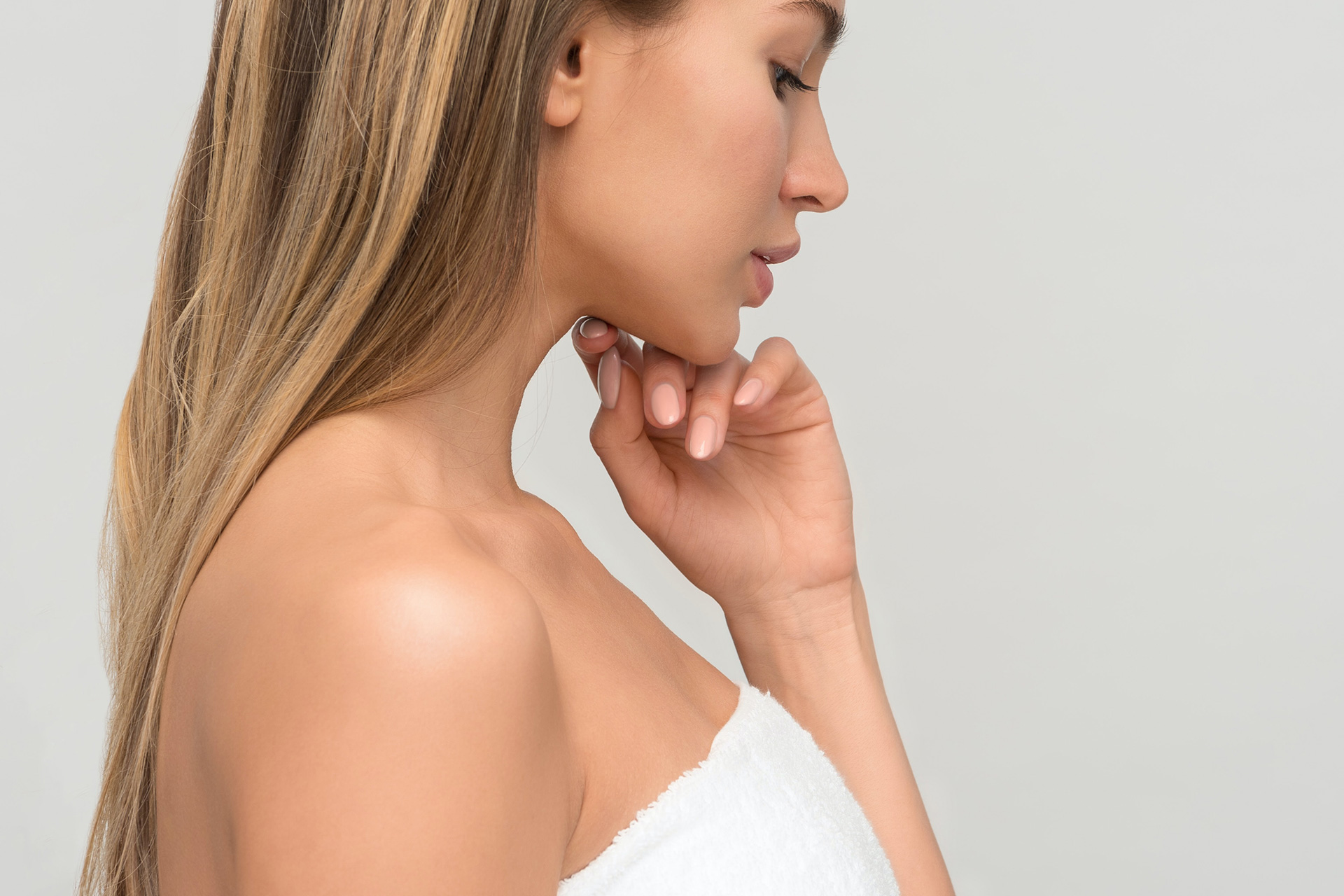 The Aesthetic Doctor Directory
The must know aesthetic doctors for your contact book
When it comes to aesthetic medicine, it's not what you have but who you see that matters most. Whether you're looking for facials or fillers, with these doctors you can guarantee that you're in safe hands. Find an expert from our vetted list of aesthetic wizards who specialise in everything from non-surgical facial lifting to subtle skin enhancements.
Check out our aesthetics treatments hub
The C&TH Aesthetic Doctor Directory
Dr Anne Mendelovici
With nearly 20 years' experience as a leading anti-ageing doctor, Dr Mendelovic has accrued a loyal patient roster due to her careful and thorough consultations, gentle manner and 'natural look' treatment plans. Bespoke, of course.
BOOK: drmendelovici.com / @drmendelovici
Dr Ariel Haus
A genius with lasers, dermatologist Dr Haus and his entire staff are renowned for their professional and welcoming manner at his state of the art clinic on Harley Street. From specific concerns like acne and rosacea to holistic aesthetic treatments, Dr Haus is the king of skin.
BOOK: drhausdermatology.com / @drarielhaus
Dr Ashwin Soni
A GMC-registered plastic and reconstructive surgeon, Dr Soni specialises in injectable procedures like non-surgical rhinoplasty. He is trusted for his medically safe and aesthetically pleasing results.
BOOK: thesoniclinic.com / @thesoniclinic
Dr David Jack
With his delicate touch, you'll never look overdone. If you're nervous about injectables, he's your go-to guy for natural-looking results. 
BOOK: drdavidjack.com / @drdavidjack
Dr Dean Rhobaye
Dr Rhobaye has developed a bespoke method of facial harmonisation using dermal fillers and neurotoxins to achieve beautiful results. Winner of the non-surgical facial beautification category at the annual Aesthetic and Anti-Aging Medicine World Congress awards, Rhobaye is undoubtedly a cut above your average injector. 
BOOK: sloaneclinic.co.uk / @deanrhobaye
Dr Depti Kolli
A cosmetic dermatologist, Dr Kolli is a specialist in injectables and state-of-the-art treatments such as personalised PRP (platelet rich plasma) and mesotherapy to rejuvenate the skin.
BOOK: drsebagh.com
Dr Frances Prenna Jones
Known for her red light therapy to give skin an ever-fresh glow, Dr Prenna Jones is rumoured to have treated a number of high profile models and celebrities.
BOOK: drfrancesprennajones.com / @drfrancesprennajones;
Dr Galyna
A whizz with the world's leading high-tech machines, Dr Galyna is the beauty insider's trusted body guru. From firming jowls to sculpting love handles and tightening down there, her expertise and warm bedside manner make her unique.
BOOK: ritarakus.co.uk / @dr_galyna; 
Mr Hagen Schumacher
A highly qualified plastic and reconstructive surgeon and a well-regarded NHS consultant, Mr Schumacher specialises in breast surgery, rhinoplasty, eyelid surgery, chin alterations and facelifts. His guiding principle is to improve the confidence and self-esteem of his patients.
BOOK: adore.life / @hagenschumacher
Dr Ifeoma Ejikeme
Dr Ejikeme's Instagram feed is a landing place for targeted skincare advice including the lowdown on the most-asked about ingredients, like retinol, to pregnancy skincare advice. She offers state-of-the-art treatments from PRP (platelet rich plasma) for hair loss to microneedling for skin rejuvenation and can't-tell lip filler, as well as specific treatments for men.
BOOK: adoniamedicalclinic.co.uk / @dr_ifeoma_ejikeme
Dr Joanna Christou
Being a dual qualified dentist and medical doctor has enabled Dr Christou to pursue a special interest in facial musculature when performing non-surgical procedures and creating the discrete, holistic results she is renowned for. 
BOOK: cosmeticskinclinic.com / @DrJChristou
Dr Johanna Ward
An awarding-winning cosmetic doctor, GP and expert in cosmetic laser, Dr Ward is a leading figure in the science of preventative anti-aging medicine from both a clinical dermatology and nutrition standpoint.
BOOK: cosmeticskinclinic.com / @drjohannaward
Dr Jean-Louis Sebagh
A former surgeon, Dr Sebagh has mastered the art of non-surgical face and neck lifting. One of his signature treatments includes UltraliftTM, using HIFU technology to help slack skin and facial muscles snap back into shape.
BOOK: drsebagh.com / @drsebagh
Dr Joney De Souza
A pioneer in new technologies, Dr De Souza delivers luminous skin quality through his layering of laser modalities to reduce pigmentation, firm facial contours and tighten sagging jaw lines.
BOOK: drjoneydesouza.com / @drjoneydesouza
Dr Joshua Van der Aa
Dr Joshua has honed his skills as an injector by travelling the globe to learn from the best in the field. Known for treating the eye area subtly and precisely he is a master at tricky tear trough filler and non-surgical eye lifts.
BOOK: drjoshuavanderaa.co.uk / @drjoshualondon
Dr Judy Todd
Dr Todd is the expert celebrities trust for a non-surgical face lift. Renowned for transforming the neck and lower face, she's a pro with high-tech machines from Morpheus8 to FaceTite and NeoGen Plasma, the device lauded for Shirley Ballas's facial transformation. 
BOOK: cadoganclinic.com / @dr_judy_todd
Dr Lizzie Tuckey
A member of the Royal College of Medicine and the British college of Aesthetic Medicine, Dr Lizzie's advanced surgical training has given her an edge in both facial rejuvenation and body contouring with a huge emphasis on achieving a natural look. 
BOOK: drmichaelprager.com / @drlizzietuckey
Dr Marco Nicoloso
An expert injector, Dr Marco Nicoloso isn't one for aesthetic trends. He takes a holistic approach to the face treating it like a piece of fine art that needs gentle restoration rather than reinvention. He is renowned for creating a subtle look which has gained him a loyal following of discerning clients. 
BOOK: ouronyx.com / @ouronyx / @drmarconic
Dr Marwa Ali
With a global client base, men and women travel far and wide for Dr Marwa's expertise. Never one to overdo it, light injectable enhancements are her thing from artful Botox to undetectable tear trough filler, she combines these with HIFU and IPL, to give her clients luminous skin quality. 
BOOK: harrods.com / @dr_marwaali
Dr Maryam Zamani
An Oculoplastic Plastic Surgeon, Dr Zamani has a passion for facial aesthetics and works both in the US and UK. With a bestselling skincare line including her sell-out LED facial device, Dr Zamani knows that great skin is all about balance.
BOOK: drmaryamzamani.com / @drmaryamzamani
Dr Michael Prager
Offering what he calls 'cosmedical wellbeing treatments' at his Knightsbridge clinic, Dr Prager specialises in natural-looking injectables that boost your confidence without looking as though you've had anything done.
BOOK: drmichaelprager.com / @dr_michael_prager
Dr Nina Bal
Italian born Bal was a professional skier before she studied to be a dentist, and later an advanced aesthetic doctor specialising in facial sculpting treatments, winning her a number of prestigious awards. A TV personality and social media star, clients head to Bal for her natural-look injectables and signature sculpting technologies such as Endolift.
BOOK: facialsculpting.co.uk / @drninafacialsculpting 
Dr Nyla Raja
Dr Nyla combines luxury with doctor-led expertise at her medispa clinics in London, Birmingham and Liverpool. Her signature Transformation Facelift combines proven lifting and tightening devices with fillers and skin rejuvenation for compelling results that leave nothing to doubt.
BOOK: doctornyla.com / @doctornyla
Dr Rhona Eskander
An award-winning cosmetic dentist that specialises in everything from ultra natural veneers to minimal edge bonding, if you're looking for a youthful smile enhancement, she is a class above. 
BOOK: chelseadentalclinic.co.uk / @drrhonaeskander 
Dr Rita Rakus
The indisputable 'London lip queen', Dr Rakus is known for creating the perfect pout, while her Knightsbridge clinic houses some of the best cosmetic practitioners and high tech machines from EMface and Softwave to CoolSculpting and Endolift.
BOOK: ritarakus.co.uk / @ritarakus_
Dr Sabrina Shah Desai
This Oculoplastic Aesthetic Surgeon is the go-to eye expert if you suffer from hollow, drawn under eyes. Her signature treatment, the Eye Boost, combines tear trough filler with complementary modalities to refresh the eyes.
BOOK: perfecteyesltd.com / @drsabrinashahdesaiofficial 
Dr Selena Langdon
A trained plastic surgeon, Dr Selena Langdon is the founder of Berkshire Aesthetics, a patient-focused clinic that specialises in long-term skin health. A skilled injector and CoolSculpting expert, she is internationally renowned for her body treatments. 
BOOK: berkshireaesthetics.com / @drselenalangdon 
Dr Sophie Shotter
From face-tightening treatment Profound to the latest hybrid injectable HArmonyCa, Dr Shotter believes all work should look 'invisible' to the naked eye.
BOOK: illuminateskinclinic.co.uk / @drsophieshotter 
Dr Stefanie Williams
A highly regarded dermatologist, Dr Williams is a genius at correcting all kinds of pigmentation with her medical grade facials and combination approach of peels, laser, IPL and freezing techniques to achieve clear, even toned skin.
BOOK: eudelo.com / @drstefaniew
Dr Surbhi Virmani
With 20 years' experience in anaesthetics and critical care overseas and within the NHS, Virmani now exclusively practises aesthetics and cosmetic dermatology treating the skin and face harmoniously. A master at correcting pigmentation, other areas of expertise include hand and neck treatments and non-surgical facelifts. 
BOOK: cosderm.co.uk / @drsvcosderm
Dr Tijion Esho
Dr Esho is against cosmetic procedure fads and prides himself on keeping his team up-to-date on advanced non-surgical training at his Wimbledon and Newcastle clinics. The Esho Touch is one of his signature treatments which involves a tailored prescription of filler and anti-wrinkle injections.
BOOK: eshoclinic.co.uk / @theeshoclinic
Dr Tracy Mountford 
With her bespoke, intuitive approach to rejuvenation, Dr Mountford has decadesof experience with injectables and knows how best to treat each face by eye. She combines injections with devices like Ultherapy that targets the deeper layers of the skin for longer-lasting results.
BOOK: cosmeticskinclinic.com / @the_cosmetic_skin_clinic
Dr Uliana Gout
From her medical facials to her seven-site injection procedure that treats the face, neck and decolletage, Dr Uliana Gout believes early intervention is key and has published numerous research papers on preventative ageing. As president of the British College of Aesthetic Medicine, her extensive knowledge has led her to develop her 'intelligent aesthetic' technique using complementary procedures that target every layer of the face for the most natural looking results. 
BOOK: london-aesthetic-medicine.com / @lam_clinic
Dr Vicky Dondos
Author of The Positive Ageing Plan, unsurprisingly Dr Dondos believes in a gentle inside-out approach to natural beauty. Beauty editors prize her injectable skills as being rejuvenating and undetectable. Best for a subtle refresh.
BOOK: medicetics.com / @drvickydondos
Dr Victoria Manning and Dr Charlotte Woodward
Known for a holistic inside-out approach including offering nutrition and fitness advice with minimally invasive treatments, Doctors Manning and Woodward are leading experts in Silhouette Soft, a subtle thread lift treatment to reduce sagging.
BOOK: riveraesthetics.com / @river_aesthetics 
Dr Wassim Taktouk
Dr Wassim Taktouk is the insider's go-to doctor. A master at subtle facial contouring, he is loved by women and men looking for a subtle tweakment.
BOOK: drwassimtaktouk.com / @drwassimtaktouk 
Dr Yusra Al-Mukhtar
A dental surgeon and medical aesthetic clinician, Dr Yusra notched up several years' experience in maxillofacial and skin cancer surgery before focusing on aesthetic medicine. She is known for her natural, non-surgical facelifts combining dermal filler, thread lifts and advanced devices.
BOOK: dryusra.com / @dryusra.almukhtar