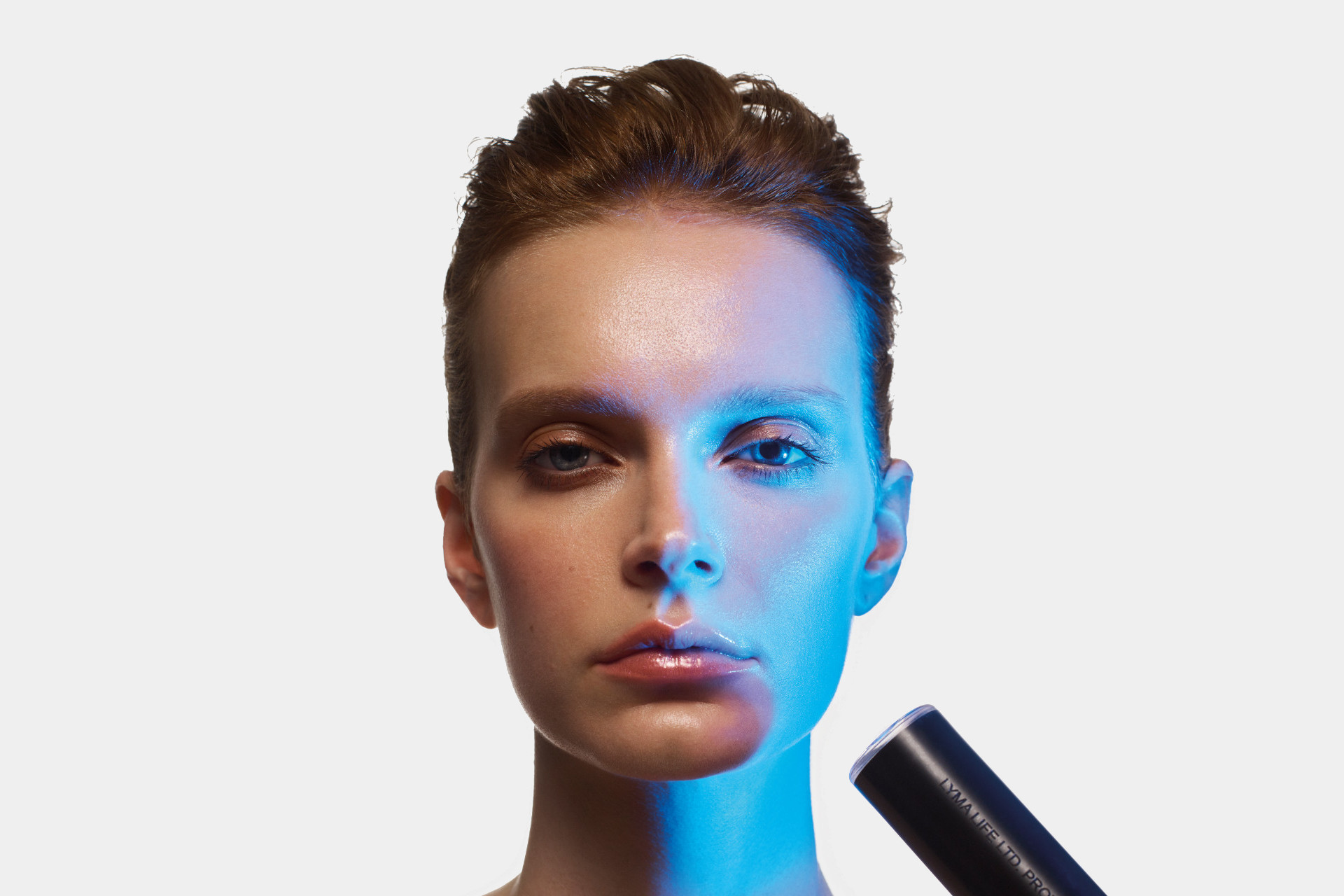 The Inbetweeners: Facial Gadgets for Glowing Skin
---
Our skincare routines have seriously stepped up a gear over the past year
Sales of facial gadgets have experienced triple-digit growth over the past year. But are they worth the investment? Fiona Embleton investigates.
British Beauty Brands The C&TH Editors Love
The Inbetweeners: Facial Gadgets for Glowing Skin
Our skincare routines have seriously stepped up a gear over the past year, especially in the tool arena. Suddenly creams and serums alone are no longer enough as we look for smarter ways to target the cells beneath the surface where the magic happens. Of course, nothing beats a professional laser or LED treatment, but the latest facial gadgets are so high-tech they can help keep skin dewy and glowing in between clinic appointments.
Wrinkle Reduction
For on-the-go gadgets that prioritise a rested and youthful appearance, look no further than global tech leader CurrentBody. The brand recently partnered with Dr. Steve Harris, London's leading aesthetic practitioner, to create a new sleeping mask that targets our most prominent sign of aging: wrinkles. The inner side of the mask features carefully spaced gel pads that lightly press on the forehead while the user is sleeping, allowing for the face to naturally relax (no more frowning in your sleep) and reduce fine lines and wrinkles in the long term. Natural and pain-free, this is a good option for those new to the gadget game.
Best For Skin-Tightening
For those dipping their toes into the gadget waters for the first time, microcurrent is a good place to start. 'Microcurrent makes the muscles contract in the same way as a gym workout,' says laser expert Debbie Thomas. 'Each time the muscle contracts and relaxes it becomes stronger and tighter.' The palm-sized Foreo Bear combines microcurrent with sonic pulsations to boost circulation and banish 7am face puff.
Also energising your facial muscles for an HIIT-like workout is FaceGym's Electrical Muscle Stimulation Mask. Using EMS (electrical muscle stimulation technology), it restores your cheeks to their former perky position.
Radio frequency is popular too. It works by heating up both the surface and underlying skin, causing collagen fibres to contract. It also causes small injuries in the skin, which send a signal to get extra collagen and elastin to the site for long-term firmness. Try the Sensica SensiLift Mini.
Meanwhile, facialist Shani Darden has been using sound waves in her treatments for over 16 years. The vibrations in her Facial Sculpting Wand boost circulation, increasing skin's oxygen uptake and stimulating the muscles for glow, contour and deep-down collagen production.
Glow-Inducing LED
Stormtrooper-esque LED face masks have become Instagram bait. But light therapy was first used by Navy Seals and athletes for wound healing. A ten-minute LED session helps to recharge the 'battery' in skin cells that becomes sluggish with age.
The most proven of these LEDs is red and infrared light, which encourage your skin's hydration and collagen-producing efforts. Blue light is absorbed by acne-causing bacteria, which effectively kills it off. There's also green for pigmentation and yellow for reducing inflammation. The Light Salon's Boost LED Face Mask with red and near-infrared light is a good entry-point option that wraps around your face like a high-tech silicone sheet mask. For crow's feet, try the Peep Club Heated Eye Wand.
Some devices allow you to switch between all colours for a more bespoke approach to your skin woes. Arguably the most powerful (and expensive) of these is the Cellreturn Platinum LED Mask by Angela Caglia, with 1026 LED lights.
For a less pricey option, try the Unicskin UnicLED Korean Mask.
The Ultimate Laser-Likey
Dermatologists agree that looking younger is about creating fullness in the face –which is just one of the benefits of the Lyma laser. At the top end of the market, it emits medical-grade infrared and is a hundred times more powerful than traditional LED when it comes to driving cell renewal. 'It's so good at immediately taking down redness that I'll often use it as the final step in a treatment,' says Country & Town House's beauty director, Nathalie Eleni. Used for 10 to 30 minutes (building up over time) three times a week, Eleni agrees it's the closest you can get to a professional-grade treatment.
As for the future of facial gadgets? 'They're only going to become more sophisticated,' predicts Thomas. 'They will simply become a staple in skincare, no different to using a mask.' Proof then, that the future of beauty is only getting brighter.
Featured image: The LYMA laser is a game-changer for at-home aesthetic selfcare