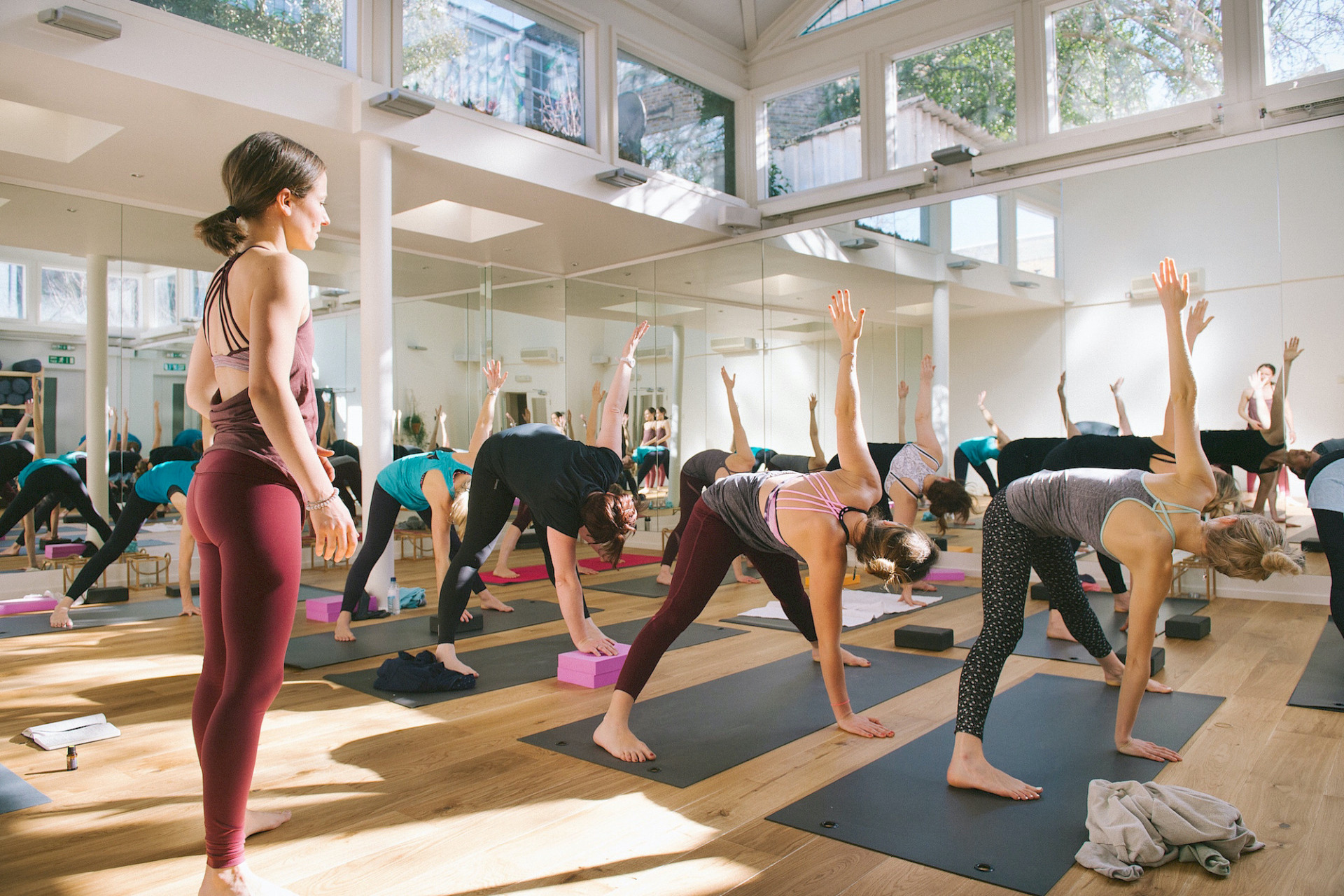 17 of the Best Yoga Studios in London
---
Looking for the best place to practice your sun salutations? Say Namaste to the best yoga studios in the capital
Wondering where to get your zen in the capital? We've rounded up the best yoga classes across all corners of London.
Get Fit in London: Gyms, Studios & Classes
The Best Yoga Studios & Classes in London
Immersive Yoga at Frameless
New immersive art space Frameless has been the talk of town since it arrived in London last year – and now there's even more reason to visit. From 5 March, the exhibition will run monthly yoga classes on Sunday mornings, led by two of the UK's top yoga teachers, Adam Husler and Julie Montagu. Achieve inner zen to the backdrop of epic masterpieces from some of the world's greatest artists as you're transported through a symposium of colour and sound. 
BOOK: frameless.com
Sky Garden
For a truly magical yoga spot, head upwards to London's highest green oasis, Sky Garden. Its popular yoga series is back for summer, offering one-hour vinyasa flow classes amongst the greenery, with panoramic views over the city. Classes take place Tuesday – Friday at 7am, and on weekends at 9am. Afterwards, refuel with a pastry and coffee at Sky Pod.
BOOK: designmynight.london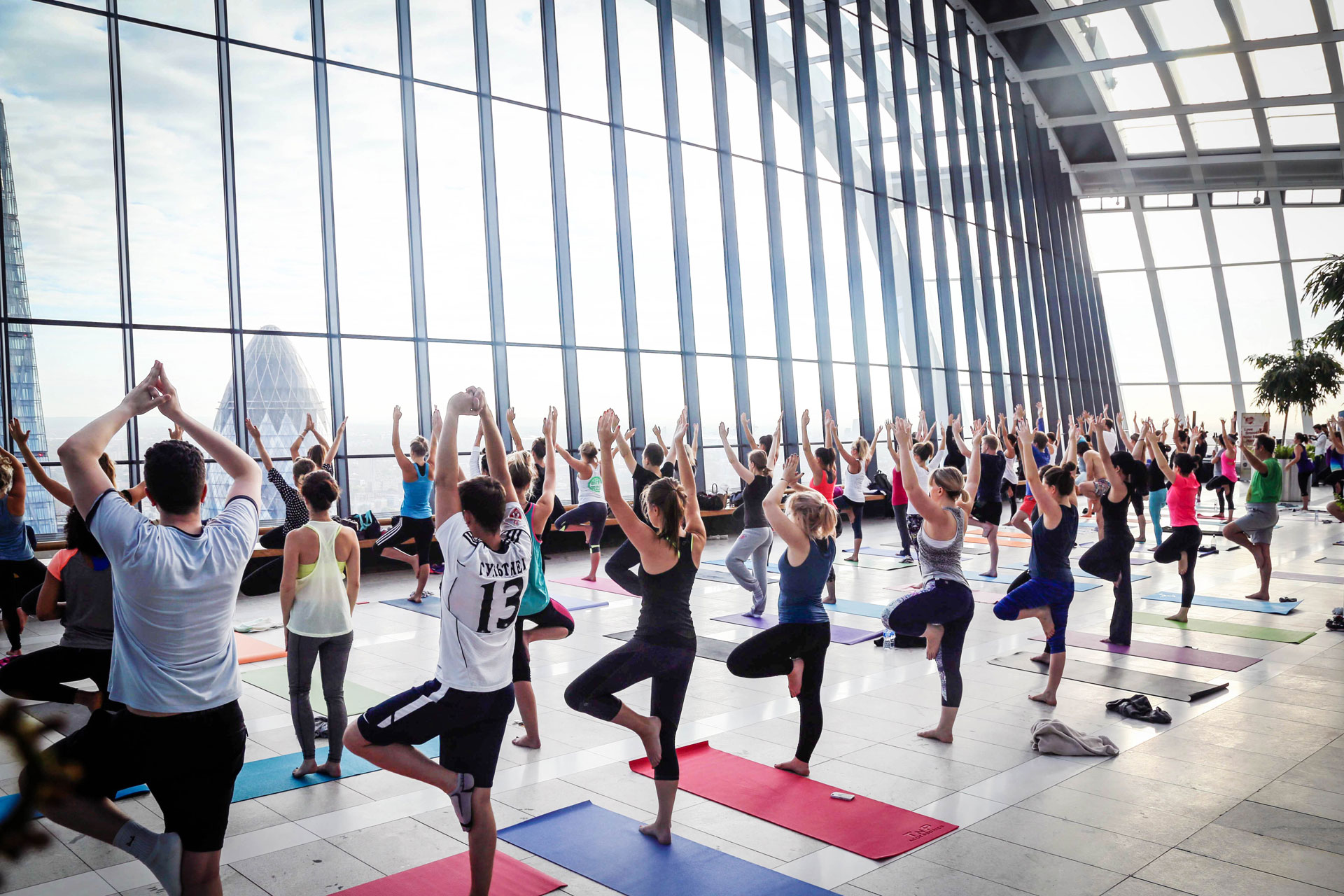 FLY LDN
At immersive yoga studio FLY LDN, technology actually helps you switch off. The dark studio space is lit up by a huge HD screen, which shows a series of images and videos of serene landscapes: from crashing waves to snow covered mountain tops. Choose between 45, 60 or 75 minute signature yoga flows, or for ultra calm go for their candlelit 'Chill' class, perfect for stressed city workers keen to unwind after a long day. Here, it's all about going back to basics – no jargon, no cliquey feel, just great yoga with an interesting twist.
BOOK: flyldn.co.uk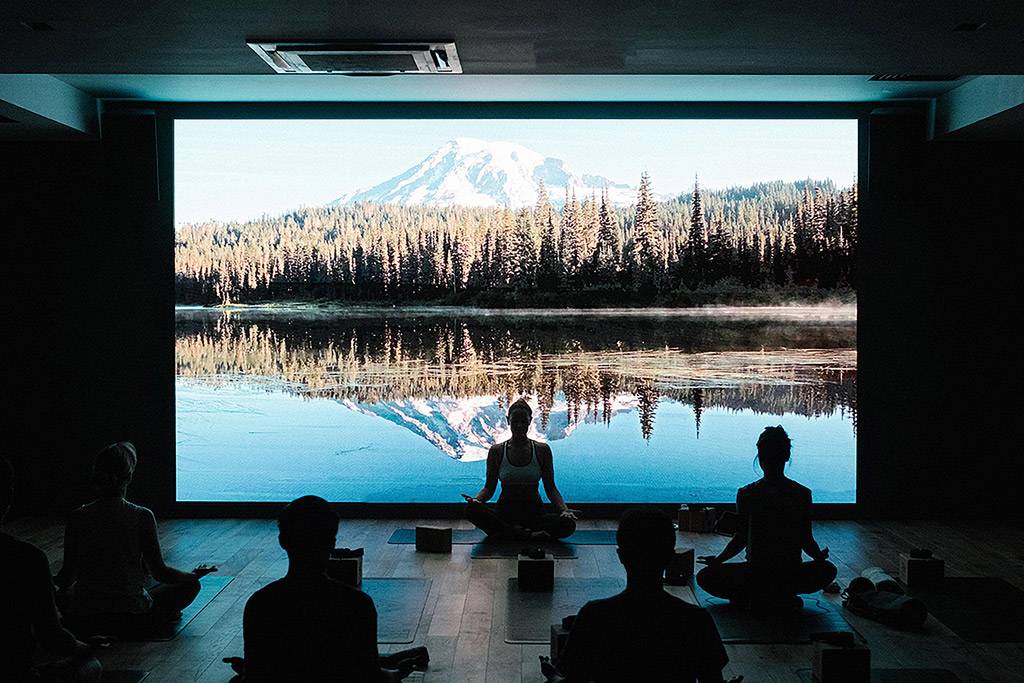 FLEX Chelsea
Spread across three floors in the heart of Chelsea, the recently opened FLEX offers a range of different types of yoga. Novices should give Chill Yoga a go – a gentle vinyasa flow designed to help align your body and breath – while Dharma Yoga is well-suited to advanced yogis, with focus on arm balances, deep backbends and inversions. They also recently introduced CBD Yin, which involves spraying CBD oil on any muscle group that needs particular attention at the beginning of class.
BOOK: flexchelsea.com
The Power Yoga Company
This studio in Fulham has established itself as the destination for power yoga, last year celebrating its 10th birthday. With a huge variety of yoga classes on offer at all hours of the day, seven days a week, you have no excuses not to fit practice into your schedule. Power Yoga is especially good for improving strength, balance and flexibility, helped greatly by the hand-picked selection of the best teachers in town. The nurturing and relaxed environment makes the studio perfect for newbies and advanced yogis alike.
BOOK: First-timers pay £15 for 3 classes; drop-in from £14. thepoweryogaco.com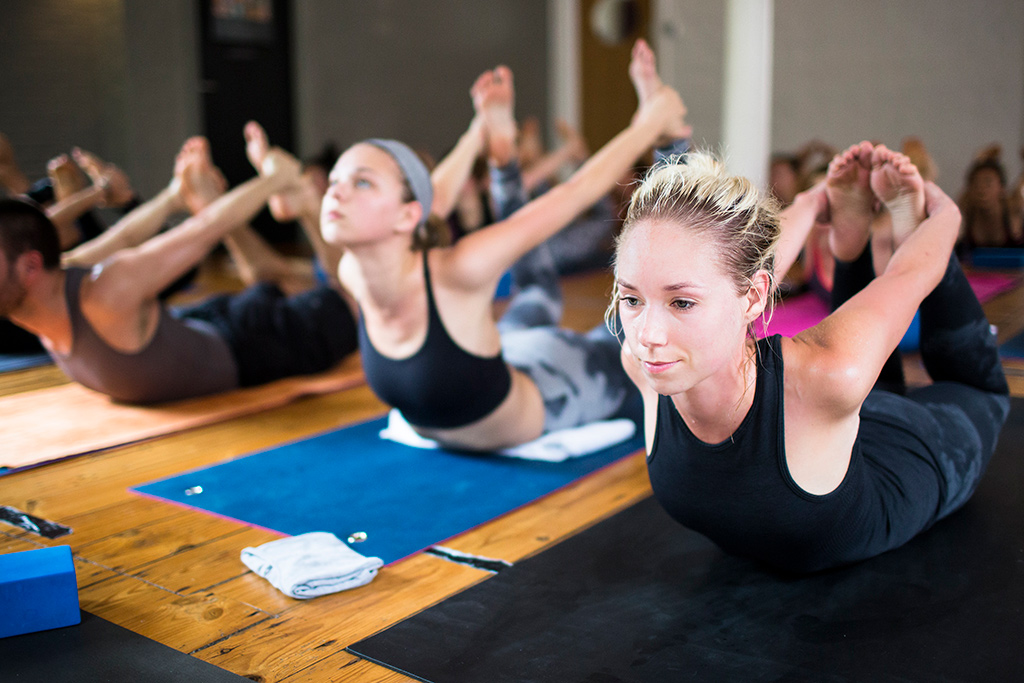 Psycle
Psycle is best known for their cult-like spin sessions, but they recently started offering yoga too. Classes range from beginners to very tough – 'Power Flow' is a cardio/yoga hybrid class, while their OMFG class is described as 'the toughest, sweatiest yoga class in town'. Get involved, if you dare.
BOOK: Individual class costs £22, bundles also available. psyclelondon.com
Bhuti
The yoga classes on offer at Bhuti yoga and wellness centre in Richmond are seriously good. Try the Iyengar yoga for just the right balance between energising and relaxing practice to start your day or destress after work. Alongside a full schedule of yoga and pilates classes for all ages (take the really young along with you to the mother and baby classes) and abilities, there are treatment rooms for luxe spa treatments, and holistic and alternative therapies from reflexology to tarot reading. Become a member for unlimited classes and access to the workspaces and members lounges. Oh, the organic café on site is a brilliant spot for a healthy lunch, too.
BOOK: bhuti.co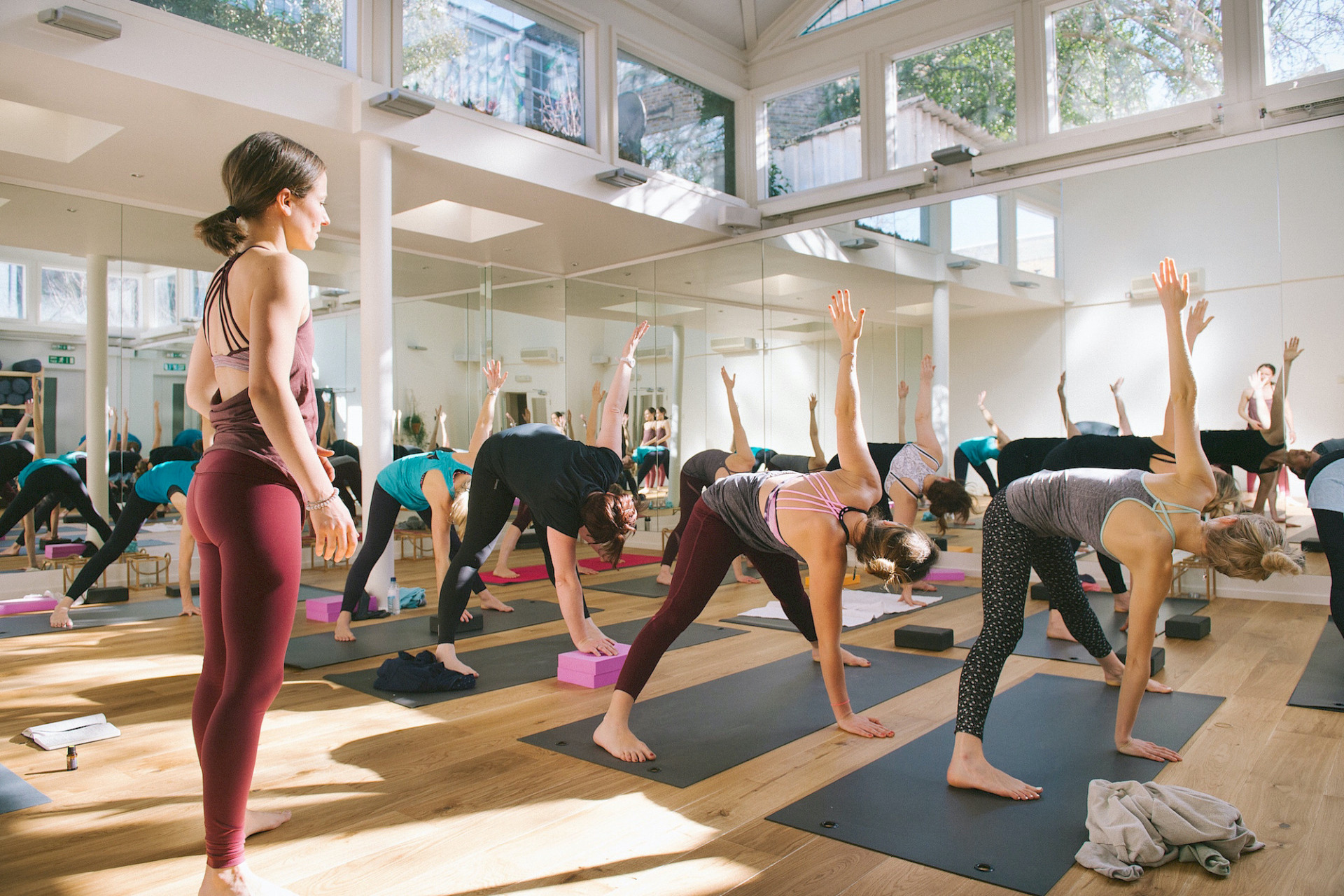 Lululemon London
It is possible to find some seriously good yoga classes in the capital without breaking the bank; Lululemon offer complimentary Yoga classes in-store every week on different days, at various stores in London. We can't promise you won't want to splash out on some new kit while you're there, though.
BOOK: Free; find out where your nearest free yoga classes are happening here
Frame Yoga Studio
Part of the hugely popular Frame group, the standalone studio at Kings Cross is well worth a visit for excellent classes in the capital. They offer 'Anti-Desk Yoga', a class specially designed to ease the tensions of office workers. Great as a lunchtime pick-me-up (between slouching over spreadsheets), it's a class of gentle flow which focuses on releasing the shoulders and improving posture with long holds, to boost flexibility, de-stress and energise.
BOOK: moveyourframe.com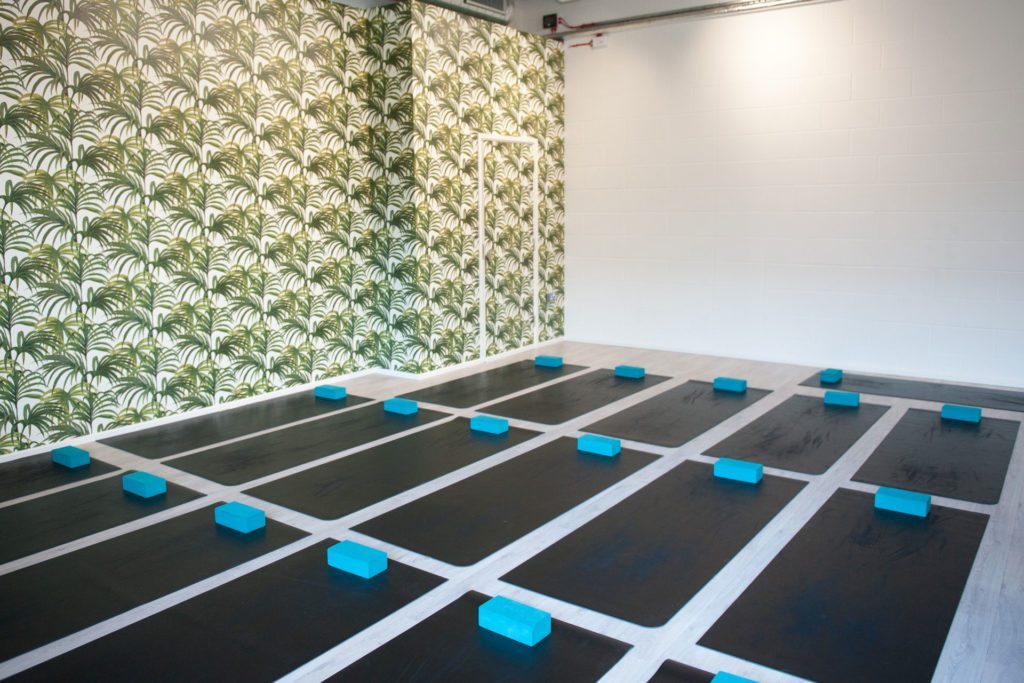 Stretch London
As well as traditional classes, Stretch also run functional classes to compliment your practice, such as kettlebells, TRX, HIIT and calisthenics. The even run a Calma Club, a class for 3-5 year olds for the mini-yogis in your life.
BOOK: stretch-london.com
3Tribes
This is one of the only places in London where you can experience a 50:50 mix of spinning/ HIIT and yoga, so within the hour, you'll have a hot, fast and sweaty cycle class then hop off the bike to your mat for vinyasa and deep long stretches. The gym's name refers to the three fitness tribes on offer, rider, warrior or zen. Pick your tribe and enjoy.
BOOK: 3tribes.co.uk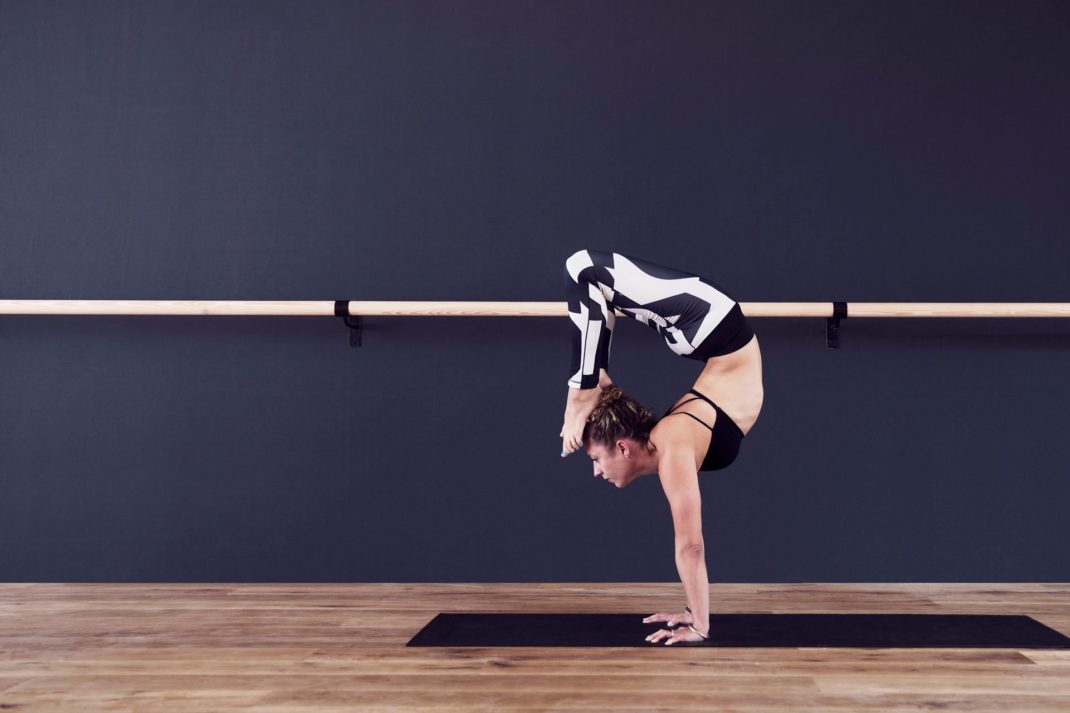 MOVE by Market Halls
Light and airy with plants dotted around, the boutique studio above Fulham's Market Halls is a lovely yoga spot. After class, pop downstairs for a bite to eat in the food hall, which offers everything from vegan pancakes to churros.
BOOK: themovestudios.co.uk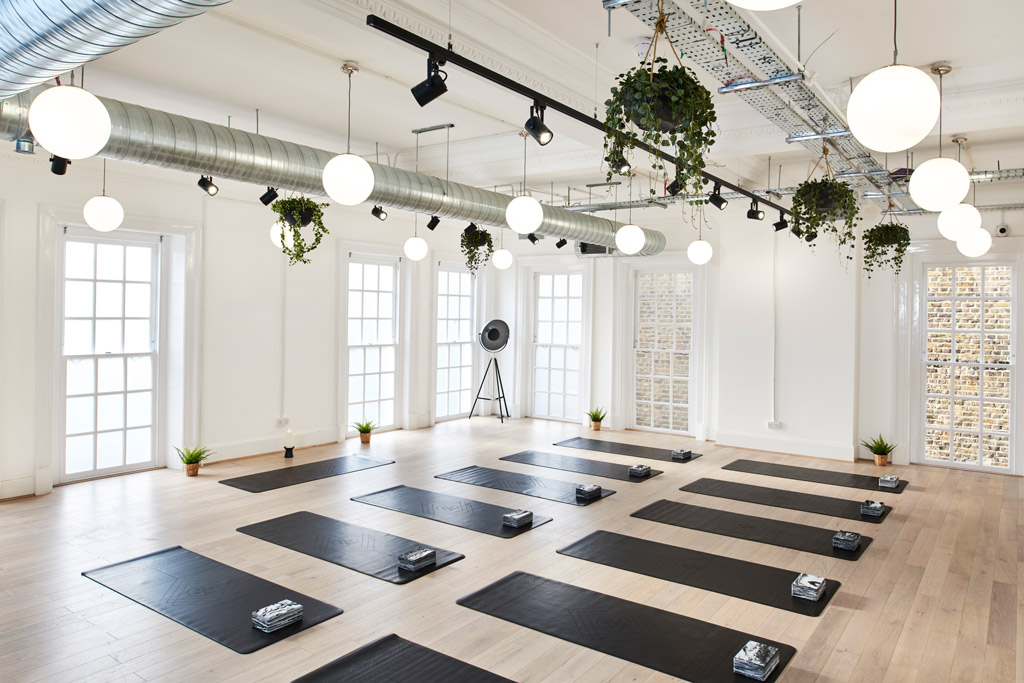 Triyoga
With a focus on finding the class that's right for you, there are dozens of options available at the four Triyoga locations. Their inclusive attitude makes them a popular choice for kids, teens, mums and older yoga fans, as well as the typical legging-clad crew.
BOOK: triyoga.co.uk
Sangyé Yoga School
If you're more into the spiritual side of practice, this could be the studio for you. Yoga at Sangyé is a spiritual practice which allows for movement from ego to awakening. Forget fitness classes, this practice is about getting out of your overactive mind and connecting with breath and body.
BOOK: sangyeyoga.com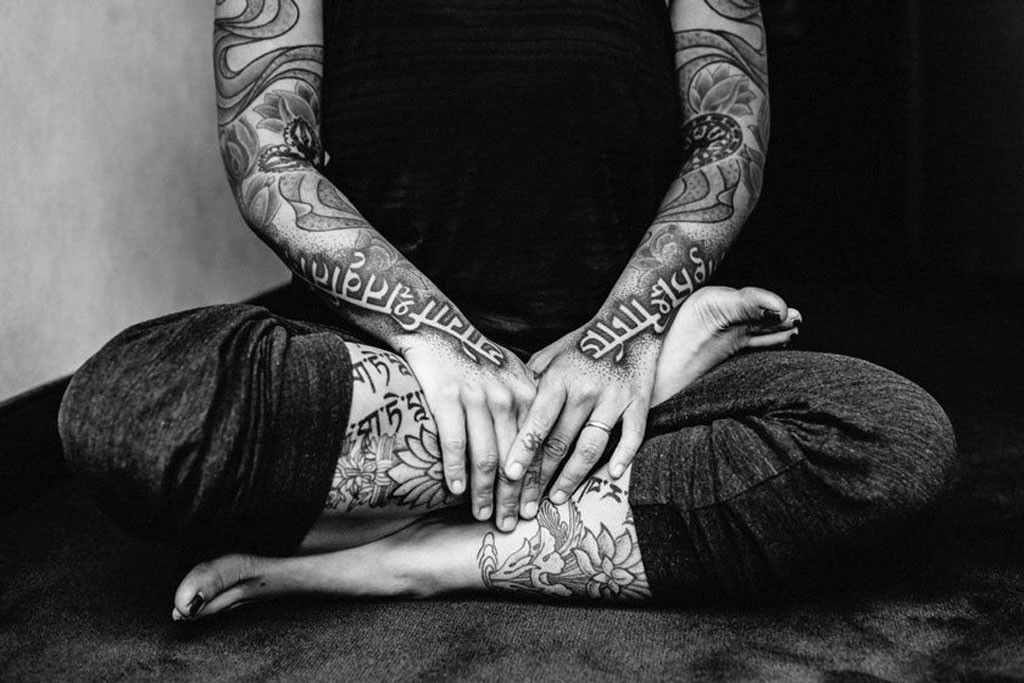 Yogahaven
Get your sweat on at one of Yogahaven's hot yoga classes, which take place in studios across Clapham, Richmond and Birmingham. They teach a unique style of hot yoga called 'leela', which means 'play' in Sanskrit, and aims to create 'magical and fun' yoga classes which leave you feeling revitalised. If you'd rather avoid the heat, they offer traditional yoga classes too for all abilities.
BOOK: yogahaven.co.uk
The Hot Spot Yoga
Tucked away in pretty Parsons Green you'll find The Hot Spot Yoga, a friendly studio offering a variety of hot yoga classes. If you're a newbie to Bikram, start with the 60-minute class and build up to the classic 90-minute session. Their candelit classes in the evenings are perfect for winding down after the day, although be warned: it's not an easy ride. Bring lots of water!
BOOK: thehotspotyoga.co.uk
Chroma Yoga
If you fancy a yoga class with a difference, try Chroma Yoga in Shoreditch. Classes use colour therapy to combat the amount of blue light from our screens, with colour-coded sessions geared towards different purpose. For instance, orange is slower paced, pink is restorative, yellow wakes us up and blue increases energy.
BOOK: chromayoga.co.uk
Featured image: Bhuti