British heritage brand Hunter has collaborated with the Duke of Wellington's family to re-introduce historic pieces in a new collection for Hunter Field.
The Earl and Countess of Mornington granted the brand exclusive access to the family archive to create the pieces, which will be available at Hunter's flagship store and on their global website.
The unisex collection features rubber and leather equestrian styles, marrying heritage design with technological advances.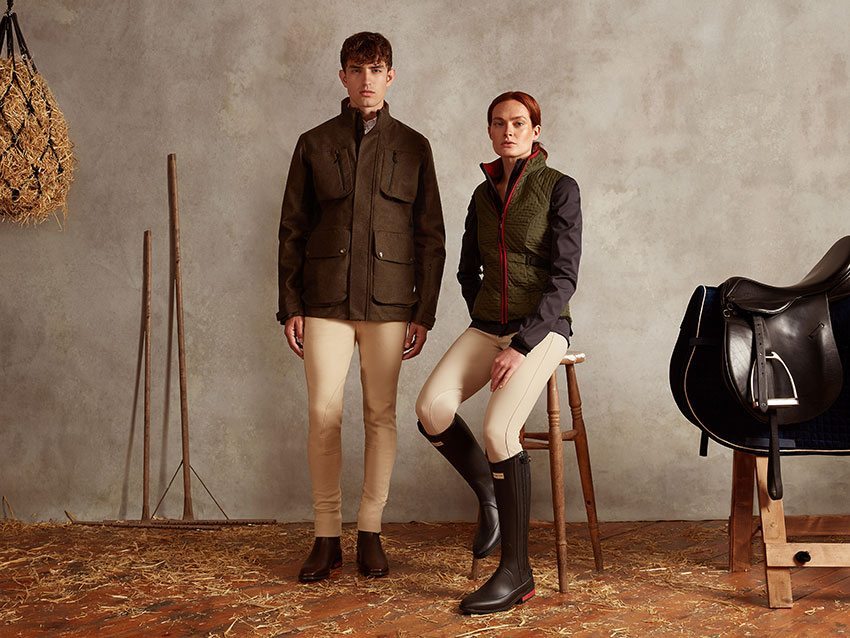 The original Wellington boot
Dating back to 1814, the Duke of Wellington's boots have evolved into the Wellington boot we know and love today – and this collection draws inspiration from the family archive, bringing together details from the brand's signature and the Duke's original riding boots.
The collection features riding boots in short and tall styles, available in fine Portuguese leather or Hunter's signature rubber (Duke of Wellington by Hunter Field Mornington Leather Riding Boot, £375, Duke of Wellington by Hunter Field Wellesley Leather Riding Boot, £350 and Duke of Wellington by Hunter Field Wellesley Rubber Riding Boot, £175).
On-trend Chelsea boots feature an elasticated gusset for easy pull-on with a rubber forepart and resin rubber through-sole.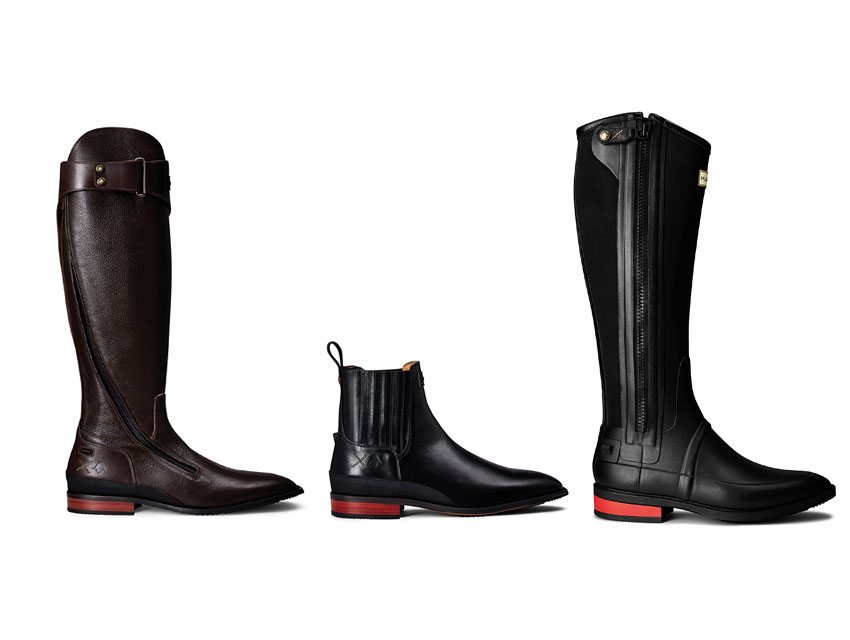 A hunting we will go
The line also marks the first outerwear collection from Hunter Field, with men's and women's hunting jackets (the 'Wellesley insulated field jacket' and 'Wellesley unlined field jacket'), layering pieces ('Wellesley midlayer') and gilet ('Wellesley gilet'), all designed in London and constructed at a technical outerwear specialist factory in Cheshire.
The line will be available this month at www.hunterboots.com/field.
READ MORE: Have you seen our new daily shopping feature, The Luxury List? Shop now
READ MORE: 5 work wardrobe updates to banish back-to-work blues
---