John Calleija, is a De Beers Award winning jeweller and was the first Argyle Diamond Select Atelier in London. His London boutique has relocated to a new multi-level boutique on the corner of Albemarle Street and the Royal Arcade, Old Bond Street. Here, John talks to us about his collections, most special pieces and why the pink diamond is so unbelievably rare…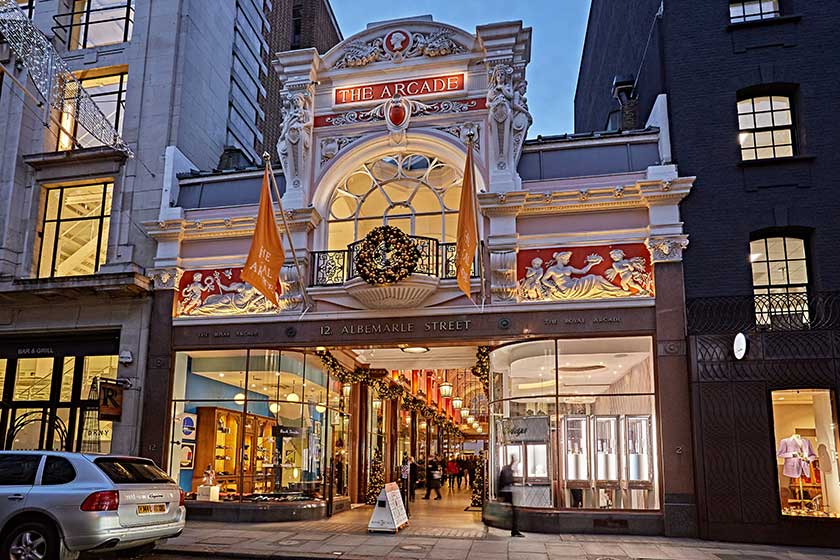 Can you tell us a bit about the new Calleija shop in the Royal Arcade?
We are a very designed focus business, so the shop has been totally designed by us. We want our jewellery to be perfect in every way, and for the store, everything had to be as important, and detailed. This store has only had two tenants since the arcade was born in the 1800s, so we had to make sure that this new shop was special and fitting of the arcade.
Fill us in on the brand and how you got into the diamond business?
We are over 30 years old, and are the only Australian jeweler to open in the UK. We are also the very first to have the rare pink Argyle diamonds in London. The majority of our pieces are bespoke or tailor-made as a one-off.
What do you think the key to wearing diamonds is?
Confidence.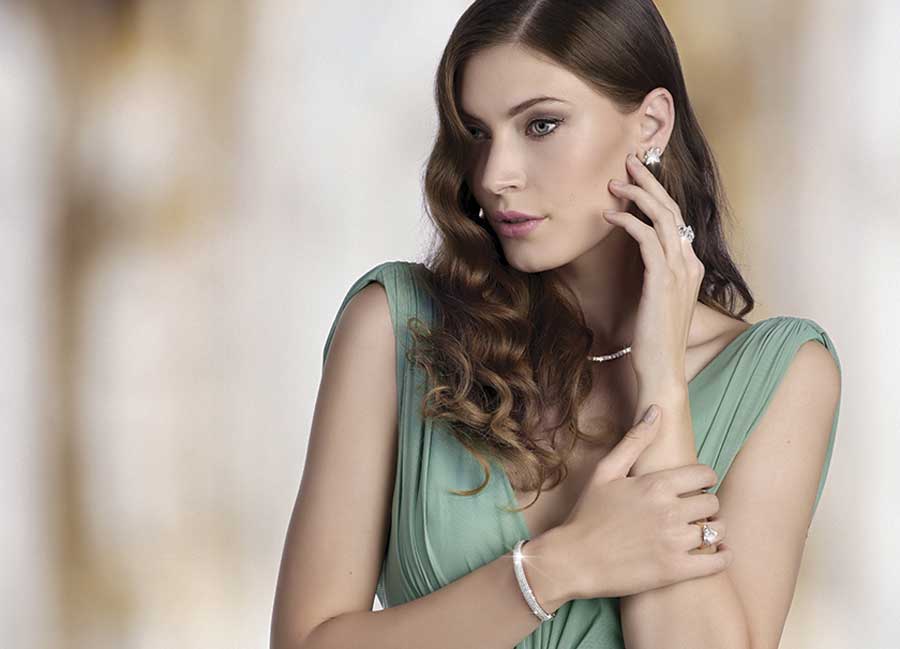 How would you recommend the modern woman styles diamonds?
The beauty of these days is that you can mix it up, the high and the low. I think that looks great and modern now.
Who do you like to see in your diamonds?
Anybody who recognises the joy of the diamonds, the joy that we put into it, and the joy that the piece can bring.
Town or country?
Both, my wife is country and I'm town. I have a bit of both in my life.
Which pieces never go out of style in your opinion?
Calleija – I design every piece to last a lifetime.
Can you tell us about the extremely rare pink diamonds?
The Argyle mine is located in Western Australia, and is owned by Rio Tinto. It produces 90% of the world's pink diamonds. Sadly, though the mine is drying up, and would be lucky to have four years left of its life.
Where do pink diamonds come from and can you explain why they are so rare?
One year's production of pink diamonds from this mine will be so few, I could hold them all in my hands. The colours range from very blush, to very dark, intense purple and red. There is a bit of a mystery when it comes to the colour, as unlike with other diamonds, there's no way of tracing where it comes from. It's thought that over billions of years of compression over time that the molecular lattice changed in its growth, causing the change in colour. Other coloured diamonds are created through traces of elements such as nitrogen (for yellow diamonds) and boron (in blue). Pink diamonds are literally one in a million because of the million diamonds that are mined worldwide, one carat, will be pink diamonds.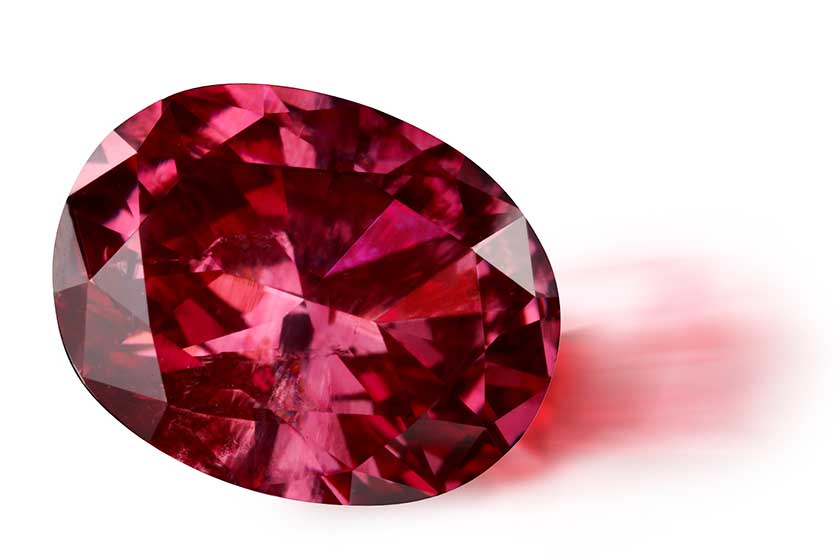 Tell us about your ring, the Queen of diamonds?
It's the second biggest diamond of its type to come out of the Argyle mine in Western Australia. The colour and size make it extremely rare, and valuable. The hero of the tender collection in 2007, this diamond was transformed into this ring, and is now valued at £3.8m. There may never be another diamond like this one.
How did the Aston Martin collection come about? Are the team at Calleija big petrol heads?
Yes, I was a massive fan of the brand, and have an Aston DB5 myself which I'm restoring, which is the same as the one featured in Skyfall. I'm actually making a solid gold 18k gear stick for my car.
But the partnership came about when I went and saw Dr Bez, the CEO of Aston. He contacted me in Australia about my work, and asked if I could come over to London to discuss potentially working together, to which I naturally said absolutely. And it started from there. And while I was over here, I saw the shop in Royal Arcade and thought, well if I'm going to be Aston Martin's jeweller, I'd better have a shop. We also designed a special cut for Aston Martin, which is our Astar cut. It's modelled on the front grill of the Aston Martin cars.
Zara Phillips's collection is rooted in her love of horse riding and eventing, is there a shared passion for country sports with Calleija? What inspired this collaboration?
I don't know anything about horses or country sports so no I'm afraid not…
But I met Zara on the beach in Australia, she was riding a horse doing some promotion for Magic Millions, which is a big horse racing carnival in the Gold coast. They asked me to come along to the event and put some of our diamonds on Zara. She tried on this 2 carat ring and absolutely loved it. But due to the heat, her hands swelled up, and the ring was stuck on for two days. Then we decided we'd better go into business with one another after that experience. Zara is very hands on with the collection and the design of it. She's not just the face of it.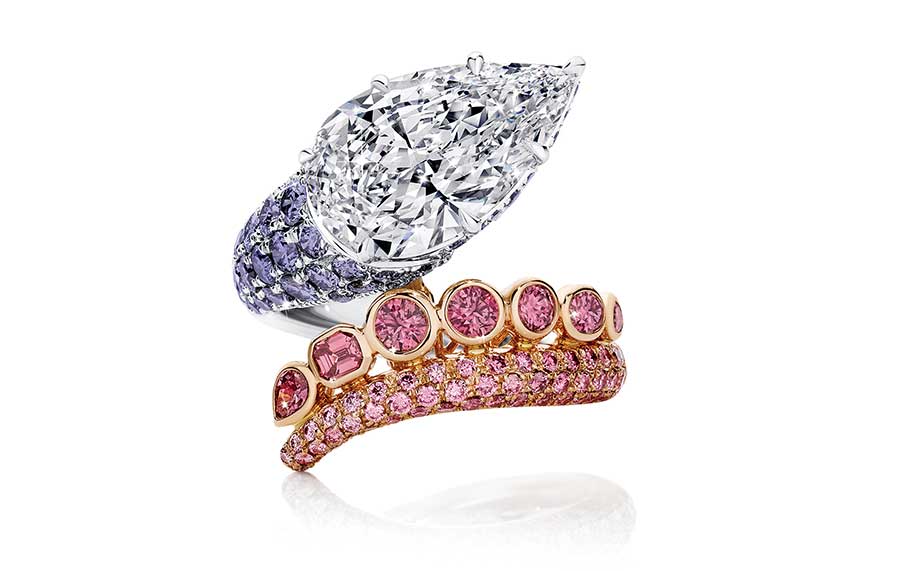 Tell us about the Sean Connery diamond.
We bought this D-flawless diamond from Sean Connery, and created this James Bond inspired ring. The ring features seven pink diamonds, with the Sean Connery diamond, all decorated with small little mini diamonds, which, as you'd have it add up to 7 carats. And with our collection for Aston Martin, and the fact that we are located just off Bond Street, we have a 360 degrees James Bond theme. It's a pretty special piece.
 Which is your best-selling collection?
The Zara collection, but really it's our bespoke pieces, rather than the collections.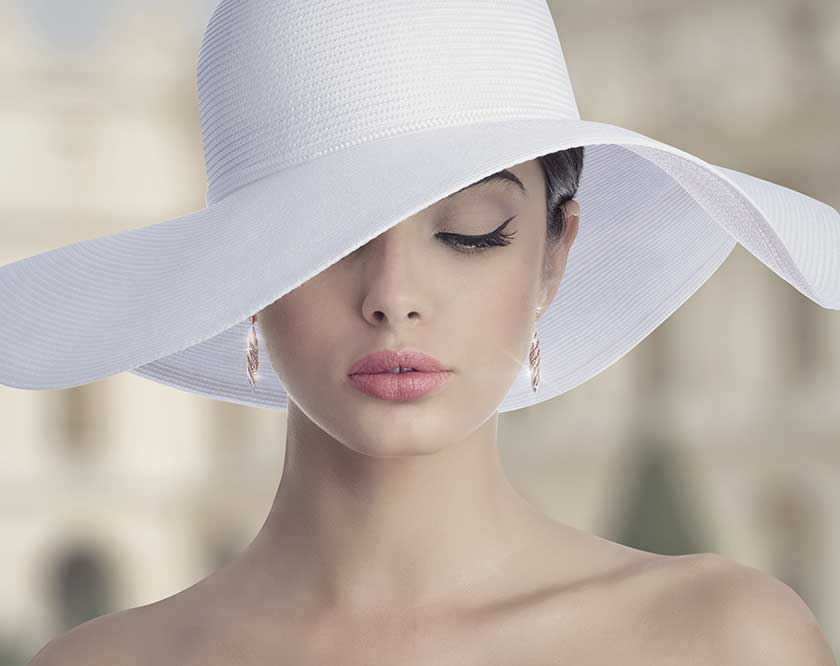 Where's the best place to wear diamonds?
I think it depends on the style of the diamond, and the person and where they feel comfortable. I've got clients who will wear their biggest jewels out shopping, and it makes them feel good. So I don't think there's a right or wrong, it really comes down to the person. But I do like my pieces to be worn.
What inspires you and your design process?
There's a new design in my head every day. I'm constantly working on them. I can't even tell you what inspires me; it's never been one particular thing. It's just natural inspiration.
Visit the new Calleija shop at 7 The Royal Arcade, London W1S 4SW.
Shopping: The Christmas Jewellery & Watch Guide
Daily Shopping: The Luxury List
---