Pandora Sykes tells us about her style, in and outside of fashion, favourite places for some grub and her ideal Notting Hill weekend.
Her quick wit, eccentric wardrobe and rather glamorous résumé (she is currently The Sunday Times Style's 'Wardrobe Mistress') are just a few factors that have contributed to Pandora Sykes' conquest of the visual internet. She's smart in both the traditional and innovative 'techy' sense and her work ethic knows no bounds. I catch up briefly with Pandora to hear about her favourite Notting Hill haunts, interiors favourites and where she draws inspiration from.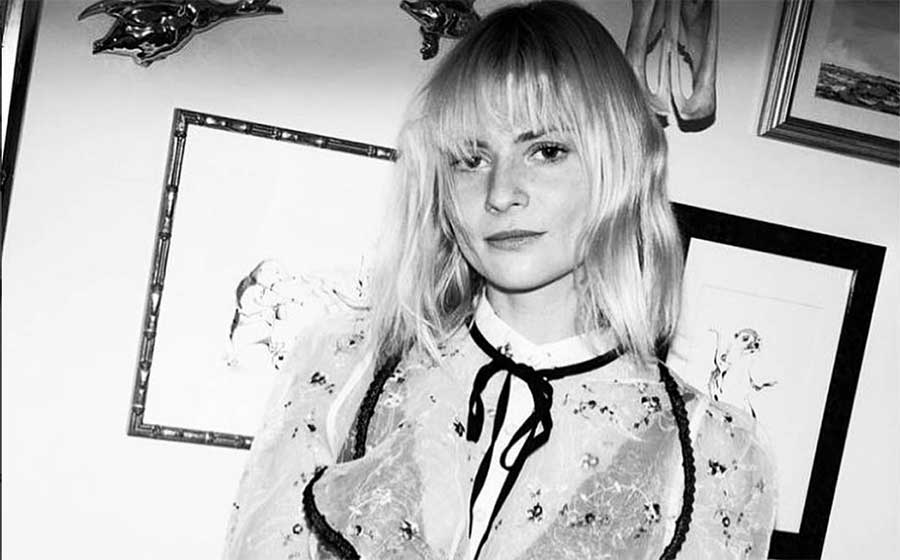 How long have you lived in Notting Hill? Almost 5 years. 
If you could live on any street in Notting Hill which would it be and why? Landsdowne Crescent, with all the screenwriters! 
Describe your perfect weekend. Get up and go for brunch at Granger & Co., I'd order the sweetcorn fritters. Then wander down to Golborne Road past all the vintage shops on Portobello and into Phoenix and other antique interiors stores. Go for drink at The Westbourne and then finish up in Electric House members club, after maybe catching a film at The Electric Cinema and going for a walk in the park. 
What is your favourite new restaurant? The Chipping Forecast is a great fish restaurant. 
What are your top 3 restaurants? Golborne Deli, E & O and Maggie Jones.
What are your favourite brunch spots? Bluebelles or Lowry & Baker. 
What are your top 3 bars or pubs? The Westbourne, The Hillgate and The Mall Tavern. 
If you didn't live in Notting Hill where would you live? Islington. 
Describe your interiors style. A mix of ornate and functional! 
What is the most treasured item in your home? My glass and gold coffee table from Ascher at Houseology. 
Did you build your interior style gradually or did you have a vision from the beginning? Gradually. Whenever I have a bit of money it goes on something else for my flat. Slowly replacing all the eBay stuff! 
Where did you get your inspiration from? Very slowly – magazines, odd pictures, colours I see and like. 
If money were no object where would you shop for interiors? The Line, Alex Eagle, Jonathan Adler and 1stdibs.
Is there a link between your sartorial and interiors style? I think maybe – I like colour and layering in my home, too! 
What will be your next interiors purchase? I'm looking for a cool TV cabinet. I want something turquoise or maybe silk screen printed. I'm also dreaming of an Andrianna Shamaris console table but that's unlikely… 
If you moved to the country, where would you live and why? I love the Cotswolds, but I don't see that happening!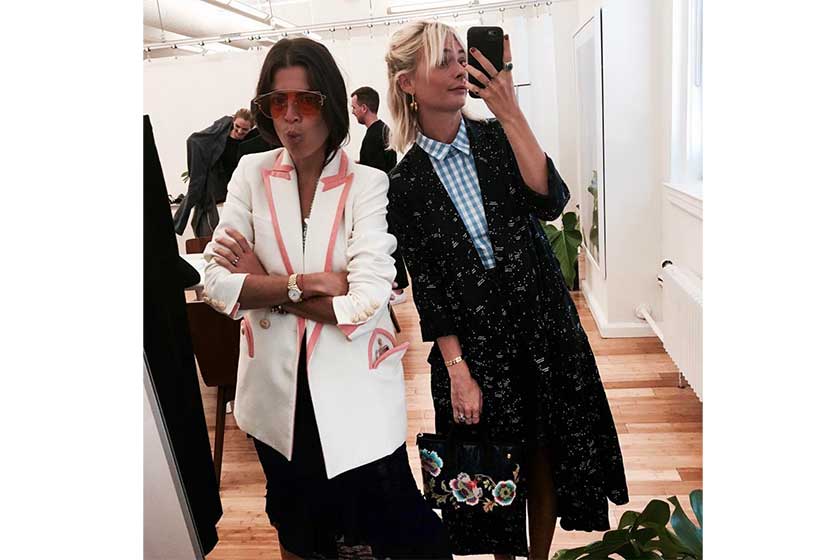 All images from Pandora's instagram @pandorasykes.
READ MORE: The 50 best interior designers in the UK
READ MORE: Wendy Rowe on natural beauty
---