HOME
JEWELLERY & WATCHES
Women Watchmakers Of The Hour
Horologically-inclined women
By Tracey Llewellyn | 2 months ago
Women have had a big influence on horology – from Elizabeth I, who reputedly wore the first wristwatch, a bejewelled 1572 New Year's gift from the Earl of Leicester, to Marie-Antoinette, an 18th-century Breguet devotee, collector and early influencer. Today, women outspend men on watches: a 2021 Allied Market Research survey found that, with timepieces more than $1,200, 54.4 percent of buyers were women. Yet visiting any watch manufacture or exhibition shows that men dominate. IWC's CEO Christoph Grainger-Herr told The Telegraph last year that women aren't returning to the industry after having families. 'It's not IWC, it's the industry,' he said. 'We need to see what we are losing and what we could gain. We may think there is no issue, but when you speak to the people affected, you realise there is a problem and it needs to be a topic of conversation.' The imbalance is (very) slowly being redressed, but women must be tough individuals to fight to the top. Here are six of the trailblazing female watchmakers.
Women Of The Hour: Tickety-Good Female Watchmakers
Carole
 

Kasapi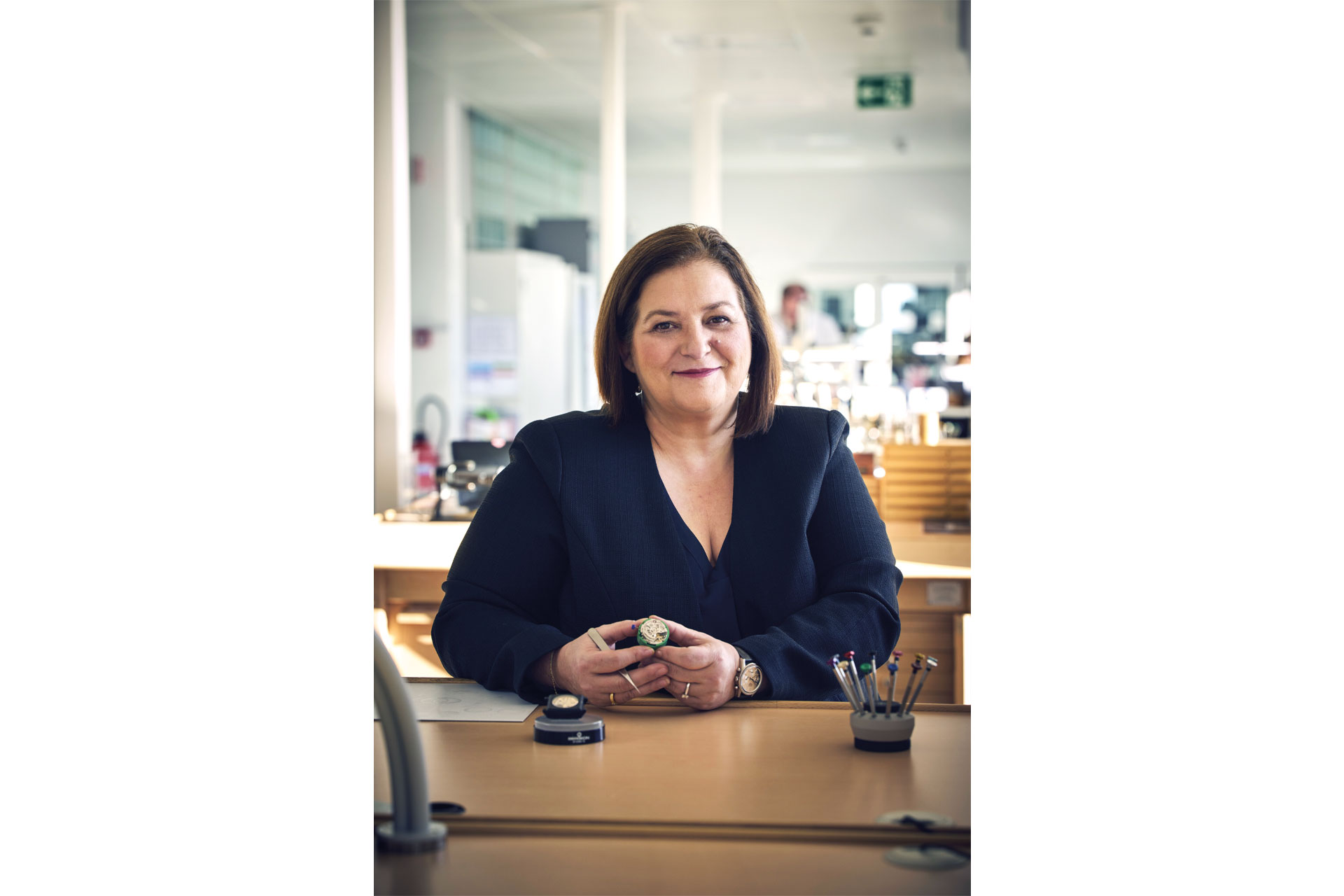 Carole Kasapi is a haute horology legend. She earned two degrees in movement development before working with innovative firms. Winning a prestigious award in 1997 for a system later developed into Ulysse Nardin's iconic Freak, she was snapped up by Cartier where she helmed watchmaking for nearly two decades. In 2020, she joined TAG Heuer and heads its movement design and development. She describes herself as a problem-solver. 'I've always had a curious mind and desire to understand how things work. The allure of horology and the potential to blend technical innovation with artistic design kept me focused on movements.' While always keen to acquire skills and make an impact, now she says: 'My aspiration goes beyond individual accomplishments. Knowledge transmission is very close to my heart, giving back to the community. I give lectures and organise an annual girls' day in Geneva, to promote women's roles in the industry.'
Tilly
 

Harrison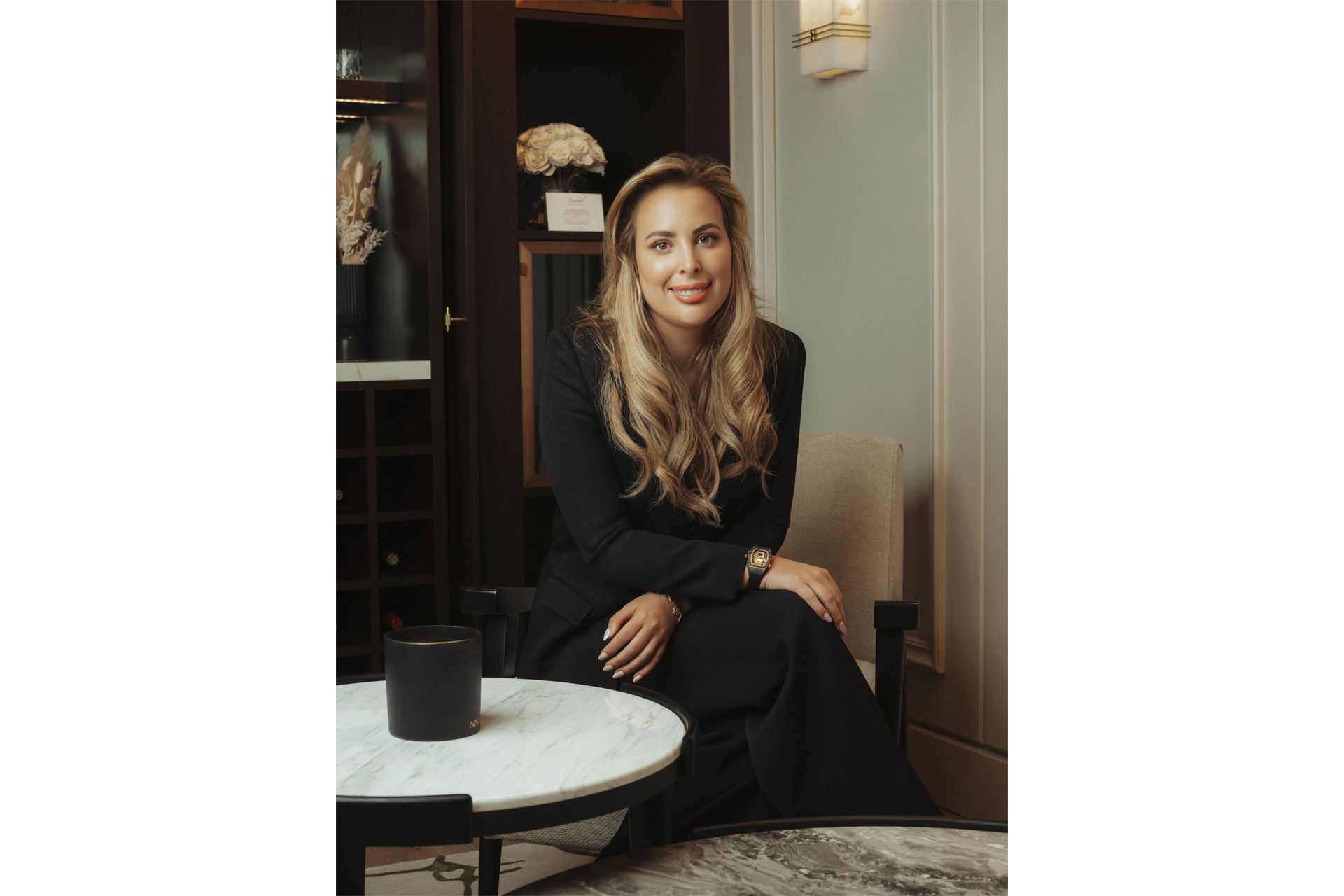 The daughter of Richard Mille's EMEA CEO, Tilly Harrison spent every summer working in his offices until she graduated. She then spent four years with David Morris before moving back to Richard Mille. During lockdown, she became interested in the brand's secondary market performance. 'I was being asked by clients to recommend dealers but couldn't as nobody has access to components or authorised watchmakers. There was a pre-owned gap for us to fill. Other brands were already doing it but mixing pre-owned with new pieces. We only make 5,000 watches a year, so we wanted to focus on discontinued models.' The first Ninety opened in London in 2021, with branches added in Geneva and the Middle East. Harrison is now moving to Dubai to become MD of Richard Mille Middle East. 'Ninety is my baby and I keep it close,' she says. 'But women in business are having their moment in the Middle East and I am ready to take on the challenge.'
Stéphanie Sivrière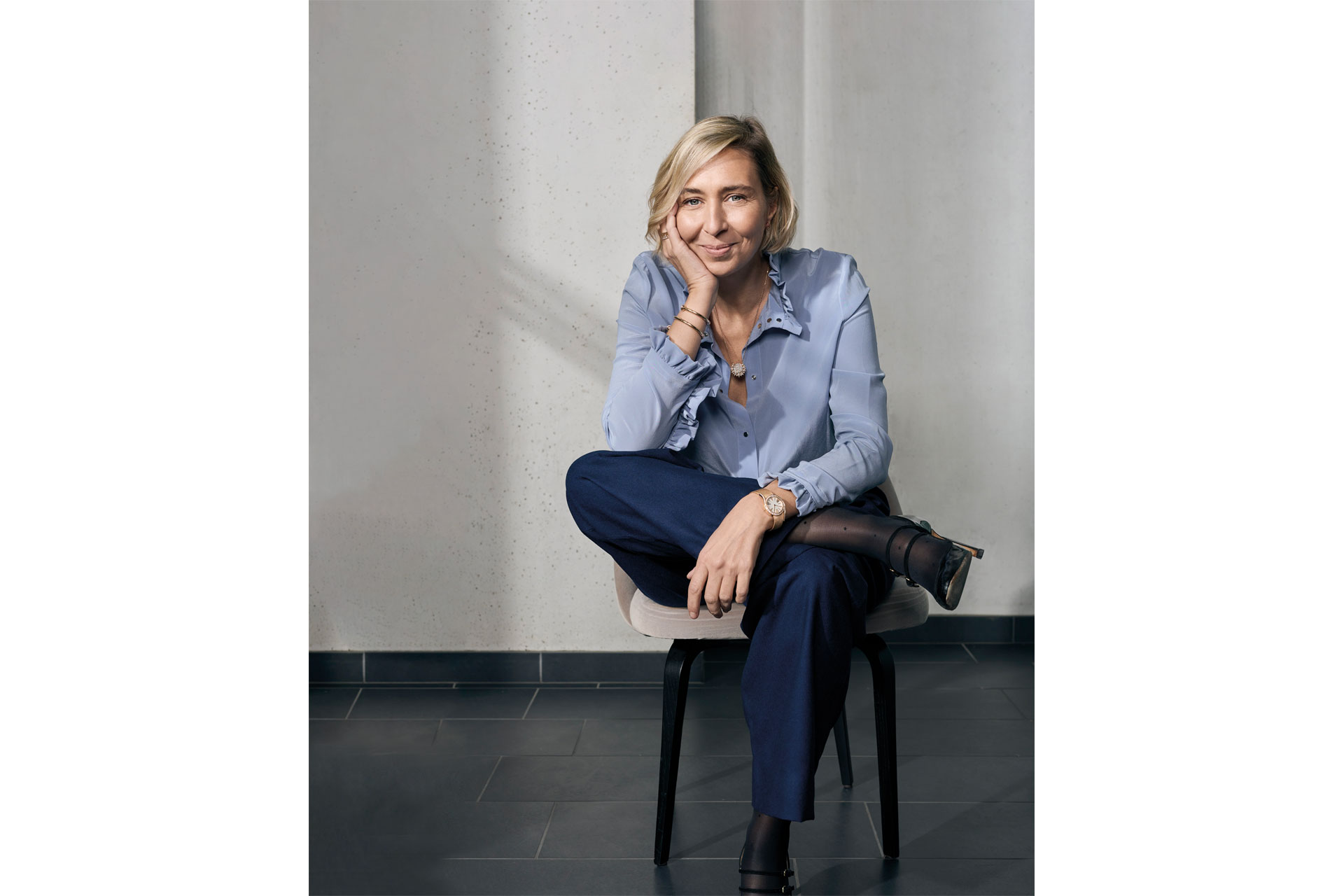 Stéphanie Sivrière came to watches through a love of jewellery, and heads design for fine and high jewellery, and watchmaking at Piaget. 'We are, at heart, watchmakers who became jewellers and I did the reverse,' she says. 'Every day, our team switches from one to the other. Once you can do this, you can work anywhere. It gives you the precision and meticulousness to do anything.' Sivrière took a prestigious five-year jewellery course and joined Piaget in 2002 as a jewellery designer, creating collections such as Wings of Light. An advocate of rare artistic crafts, she manages a nine-strong studio team, splitting her time between workshops and artisans. On creativity, she says that 'finding the time to isolate oneself to think about a new collection is the hardest part, but once your idea takes shape there is nothing like this feeling'.
Alison

 
Forrestal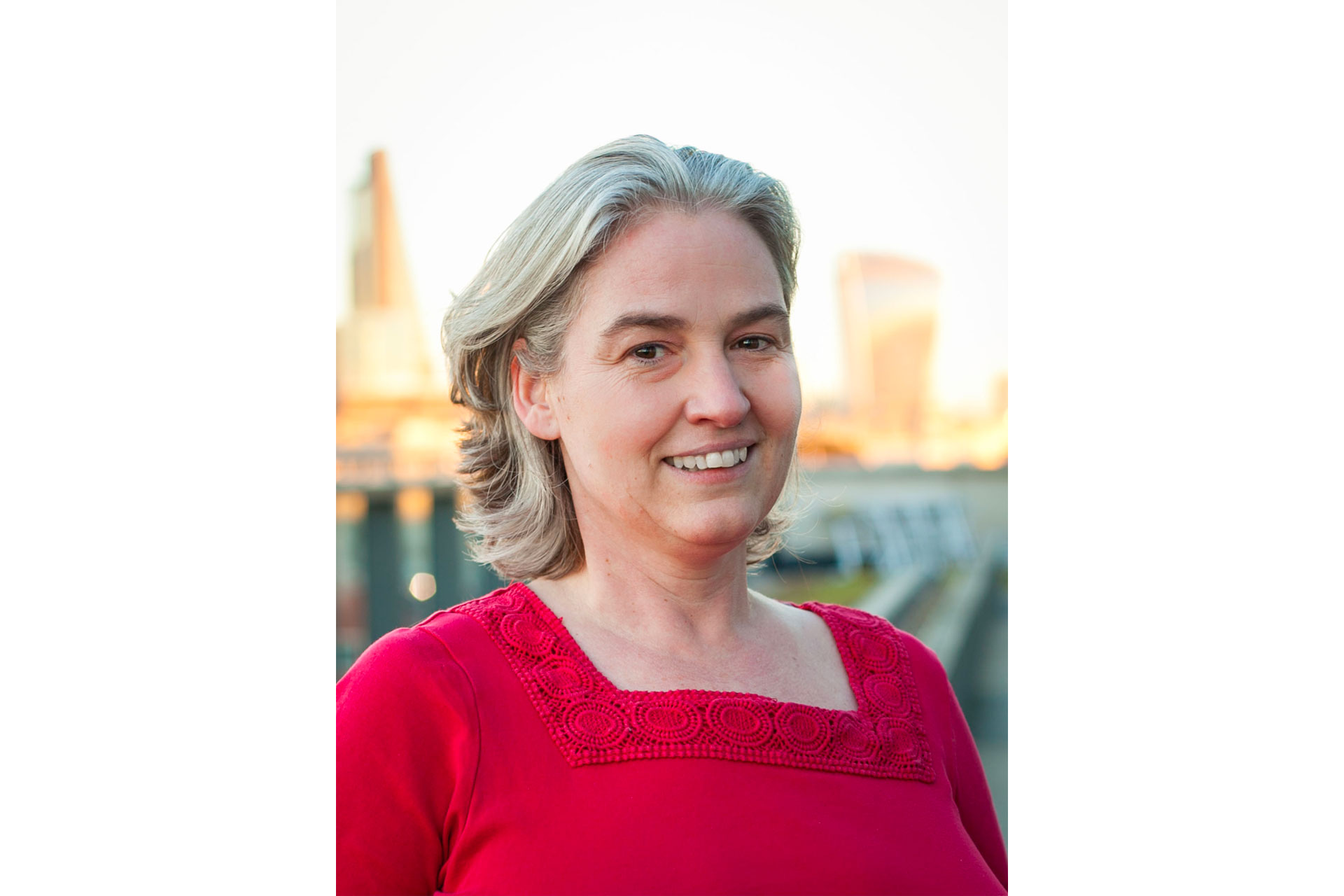 Female watch CEOs are a rare breed. There are a handful in Switzerland, while in the UK the top job at Time Products – Sekonda, Limit and recently relaunched Accurist – belongs to Alison Forrestal. She joined the company in 2020, bringing management and business experience from the drinks, online retail and publishing industries. The relaunch of Accurist last year was momentous, with an accessibly priced collection that addresses current trends. Unsurprised by its success, Forrestal says, 'I focused on trying to understand our consumer and the shifts impacting the overall watch market. Accurist's sub-brand Old England was worn by Twiggy, Princess Anne and The Beatles, and 'the 'magic' was in its 75-year-old archives. Its experts spent hours helping me learn the industry's nuances.' However, nothing should detract from a newcomer breathing new life into famous old names. She advises anyone looking for a new direction to pick what you enjoy and to do it to the best of your abilities. 'Then,' she says, 'opportunities will find you.'
Megan
Young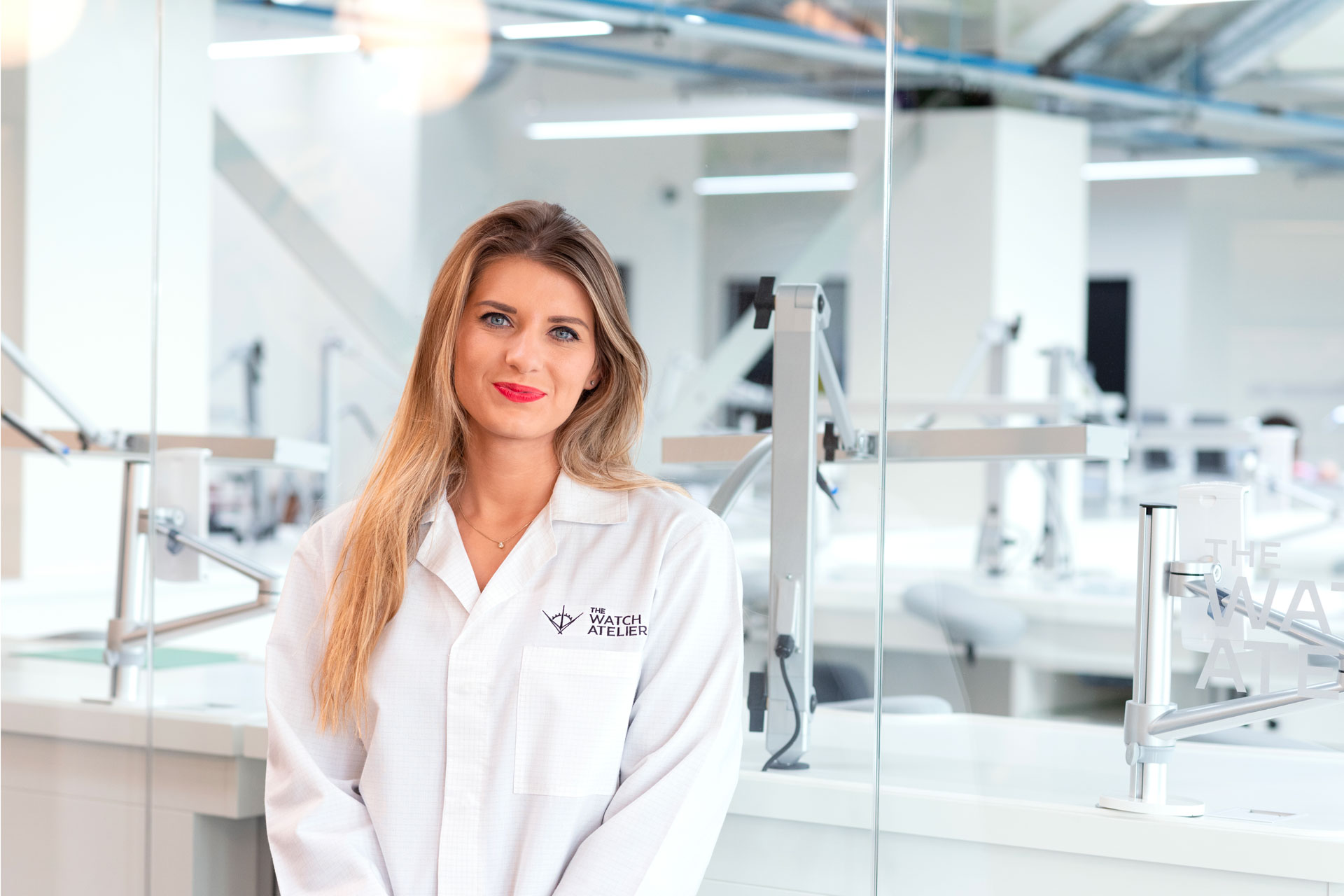 For Megan Young, a 'normal' week covers all the operational aspects of running a workshop and servicing centre. In between, she works at the bench, problem-solving tricky repairs or sourcing new equipment. Describing herself as 'a fixer', she left school at 16 to pursue watchmaking in Geneva and worked across Europe before setting up Harrods' first watch workshop. In 2019, she moved to the pre-owned sector with online platform Xupes. When Chrono24 took over last year, she had the opportunity to design and build The Watch Atelier, one of the UK's fastest growing independent service centres. She says: '[We] hope to grow The Watch Atelier into a global presence where we develop and train aspiring professionals to master their craft and become future leaders.'
Rebecca Struthers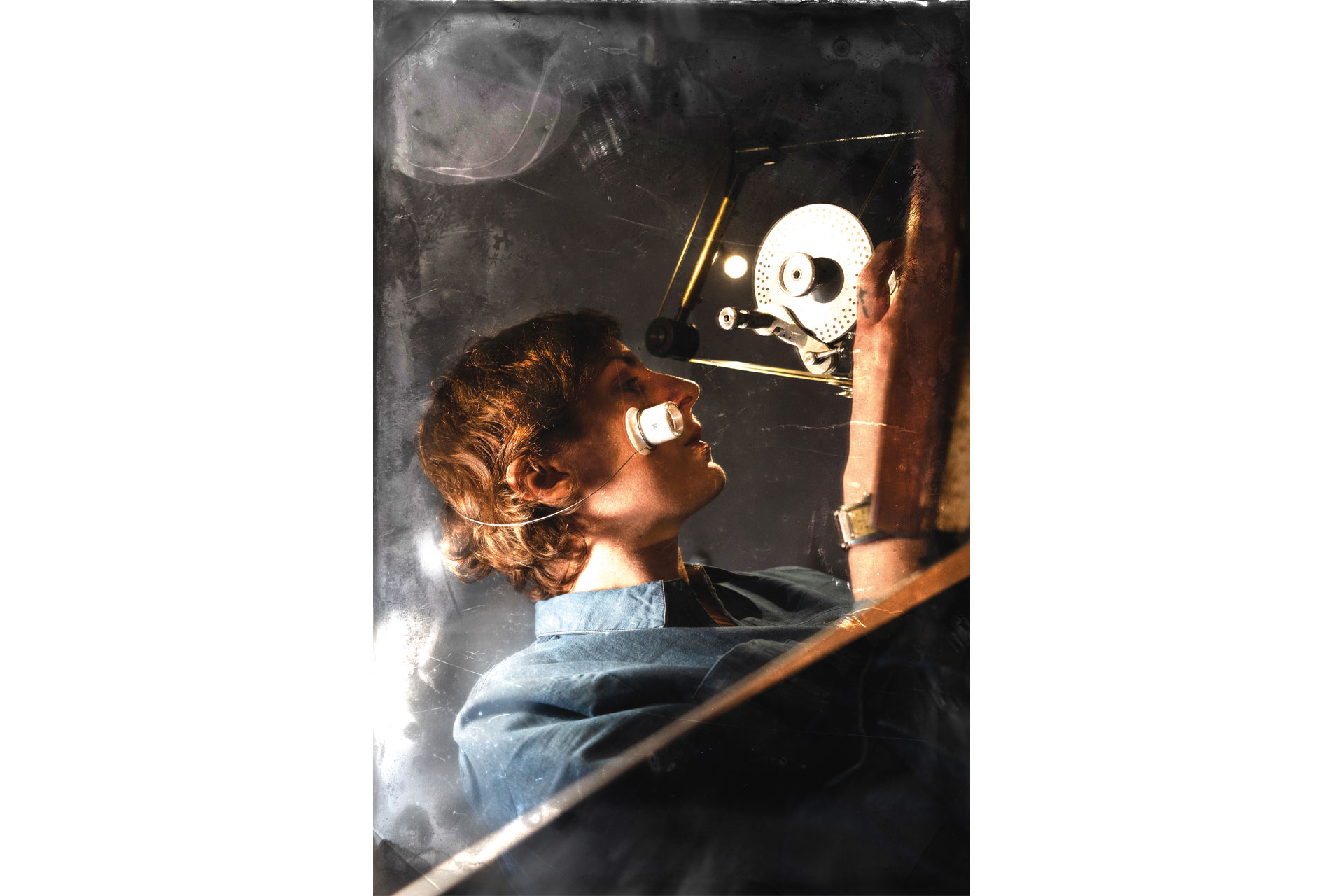 'Renaissance woman' is the only appropriate term for Rebecca Struthers. One of a tiny group (including her husband and business partner Craig) who can hand-make a watch from scratch, she also restores them via Struthers Watchmakers. No wonder she says the best part of her job is how varied it is. 'Some days I'm restoring a vintage 1930s Cartier or 18th-century pocket watch, others I'm goldsmithing, making cases for our new watches. In the evenings, I'm reading or writing watch history. You never know what projects will come next.' Struthers studied jewellery and silversmithing at Birmingham City University but an 'epiphanic moment' led her to a subject that encompassed her joint passions for art and science. 'I love the balance between design and engineering,' she says. 'Knowing which areas you can play with and where you're restricted – that's much more fun and challenging than working in a field with no limitations.' She originally planned to join the army and study medicine, but says that 'the tortuous way' science was taught at school put paid to that: 'I'm not complaining though. I love what I do.'