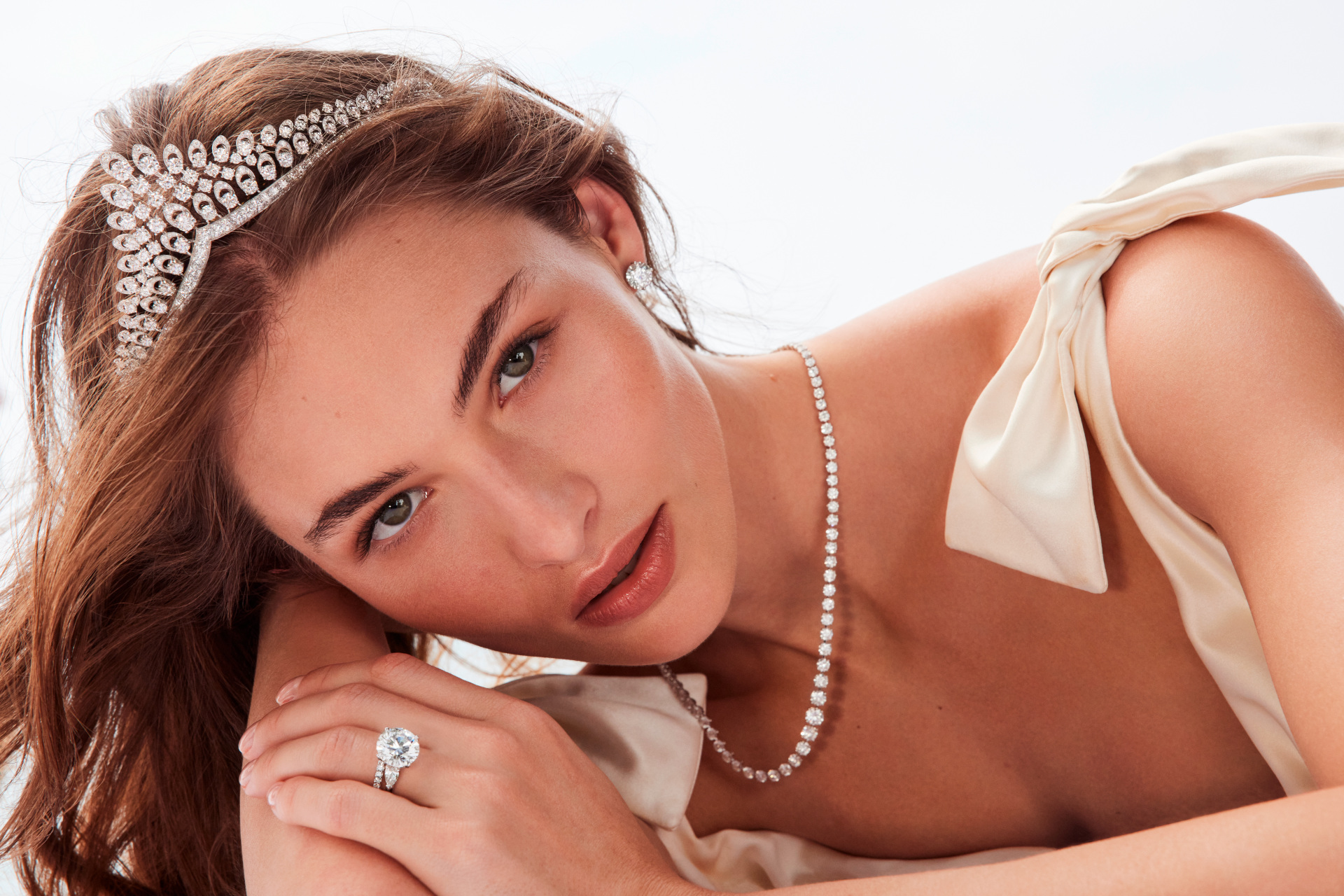 American Supermodel Grace Elizabeth Says 'I do' in Graff's Bridal 2022 Campaign
---
A real-life romance marks Graff's latest bridal offering
Over 60 years since its inception, British jeweller Graff continues to weave stories of romance into its campaigns. For its Bridal 2022 campaign, the brand looked to its High Jewellery muse, supermodel Grace Elizabeth, and gave her the dream wedding she missed out on during the pandemic.
American Supermodel Grace Elizabeth Says 'I do' in Graff's Bridal 2022 Campaign
Luxury British jewellery brand Graff is well-versed in the art of making the big day as special as possible. The jeweller has been crafting engagement rings since 1960, and continues to pay homage to the spirit of romance at every new chapter in its journey. Graff's latest bridal campaign is no different, as it focuses on the real-life relationship between supermodel Grace Elizabeth and German footballer Nicolas Krause.
When Grace Elizabeth married Nicolas in 2020, the pair did so in a secret, private ceremony with only two witnesses present. The micro-scale of the wedding was a result of the ongoing Coronavirus restrictions in place all over the world, which stopped many brides from holding their dream wedding.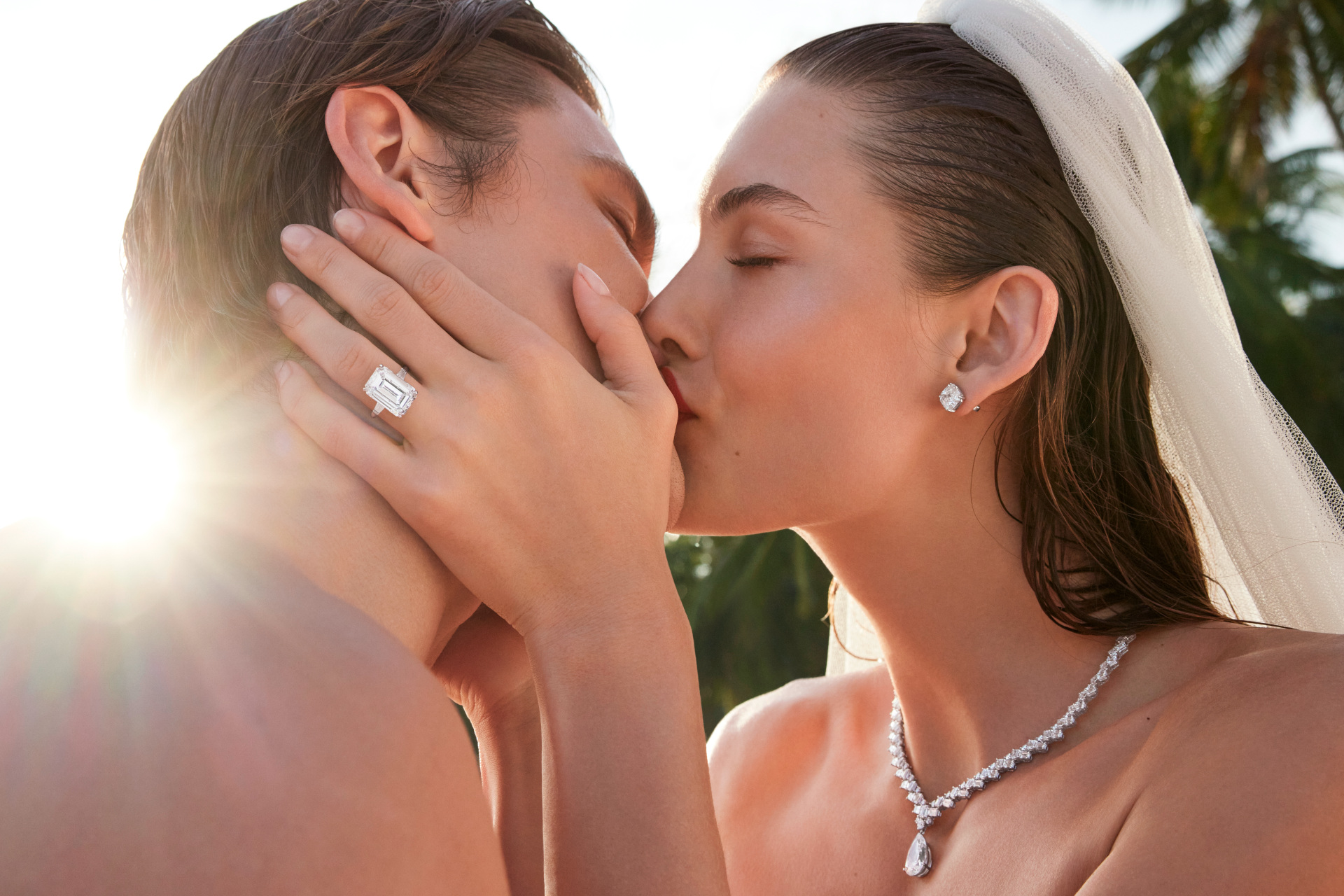 Ever the romantic, Graff was keen to give Grace Elizabeth a chance to experience some wedding magic with her husband through its latest bridal campaign. 'We didn't really get to have a wedding,' said Grace Elizabeth in the behind-the-scenes video. 'It didn't really hit us until the shoot. This is what we will look back and celebrate.'
The campaign video, which is set on a dreamy tropical island, sees Grace Elizabeth walking down the aisle to meet Nicolas and recreate their vows, before celebrating together on the beach and enjoying their honeymoon. Shots of the happy couple are interspersed with close-ups of Graff's latest bridal collection, highlighting the stunning array of diamond rings, necklaces, bracelets and tiaras available. You can watch the full video here.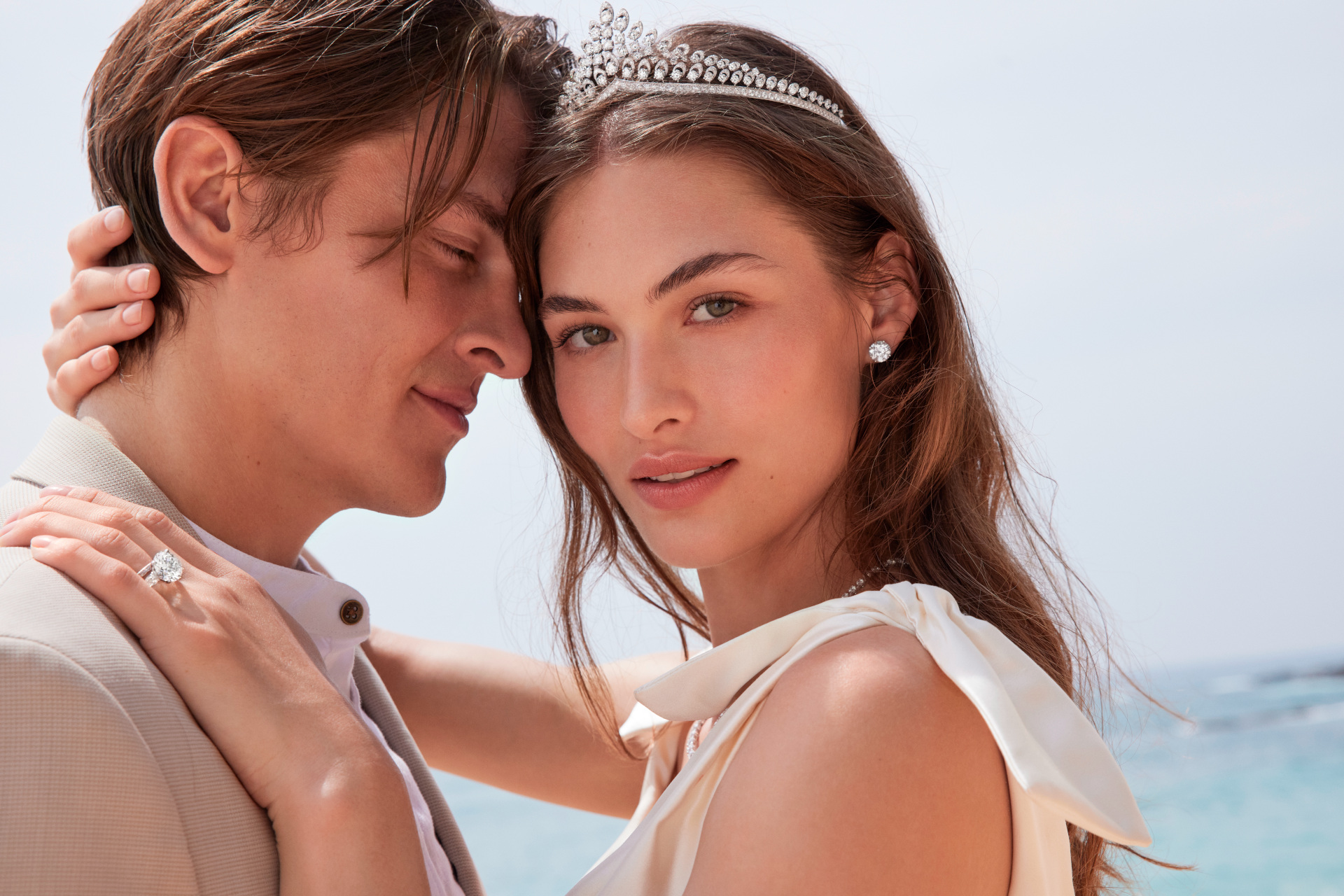 Engagement rings have long been embedded in the brand's DNA, having been at the core of founder Laurence Graff's vision since Graff's beginnings. With the Bridal 2022 campaign, the brand looks back at reviving classics from its archive; the brand's renowned Promise setting, for example, is given a new lease of life.
A popular choice for brides, the Promise setting has been refined by Sam Sherry, Graff's Workshop Manager, who used CAD to minimise the amount of metal surrounding the diamond – creating a gorgeous tulip shape and a dropped top bezel. The result allows light to play across the stones more easily, showing off that sought-after glint in photos and real life alike.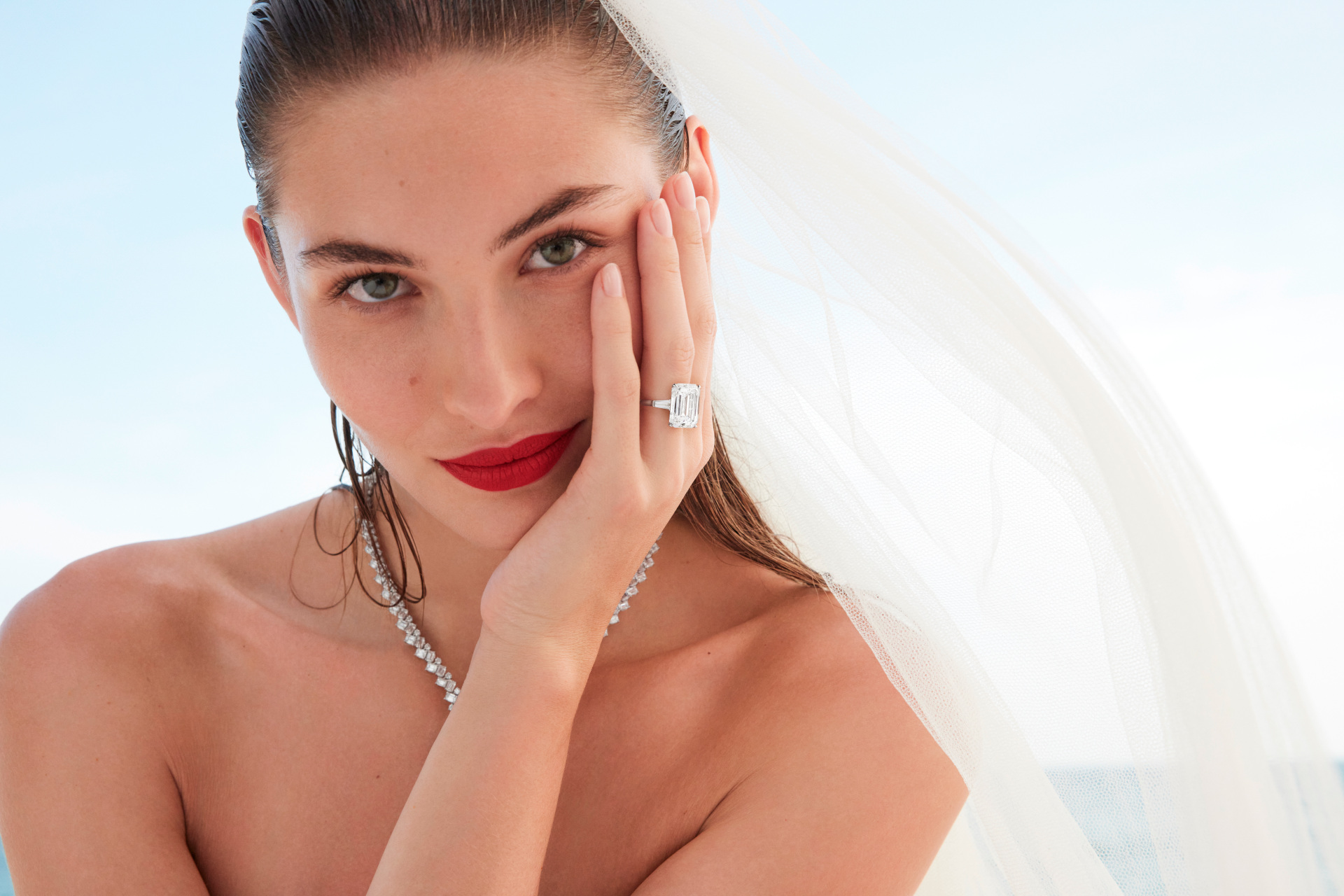 Speaking on the jewellery house's latest campaign, Graff's CEO, Fancois Graff, commented: 'With our incredible team of skilled artisans, coupled with the latest, highly technical design software, we are constantly looking for new ways to develop our bridal offering, whether it is conceiving new bridal jewels or enhancing a classic like the Promise setting. The new campaign shines a light on the incredible array of engagement rings and bridal jewels available at Graff, which are such an important part of our DNA.'
WATCH
Take a look behind the scenes with Grace Elizabeth below:
EXPLORE
Images courtesy of Graff
DISCOVER MORE
Engagement Rings You'll Happily Wear Forever / What's Trending In British Luxury News? September 2022