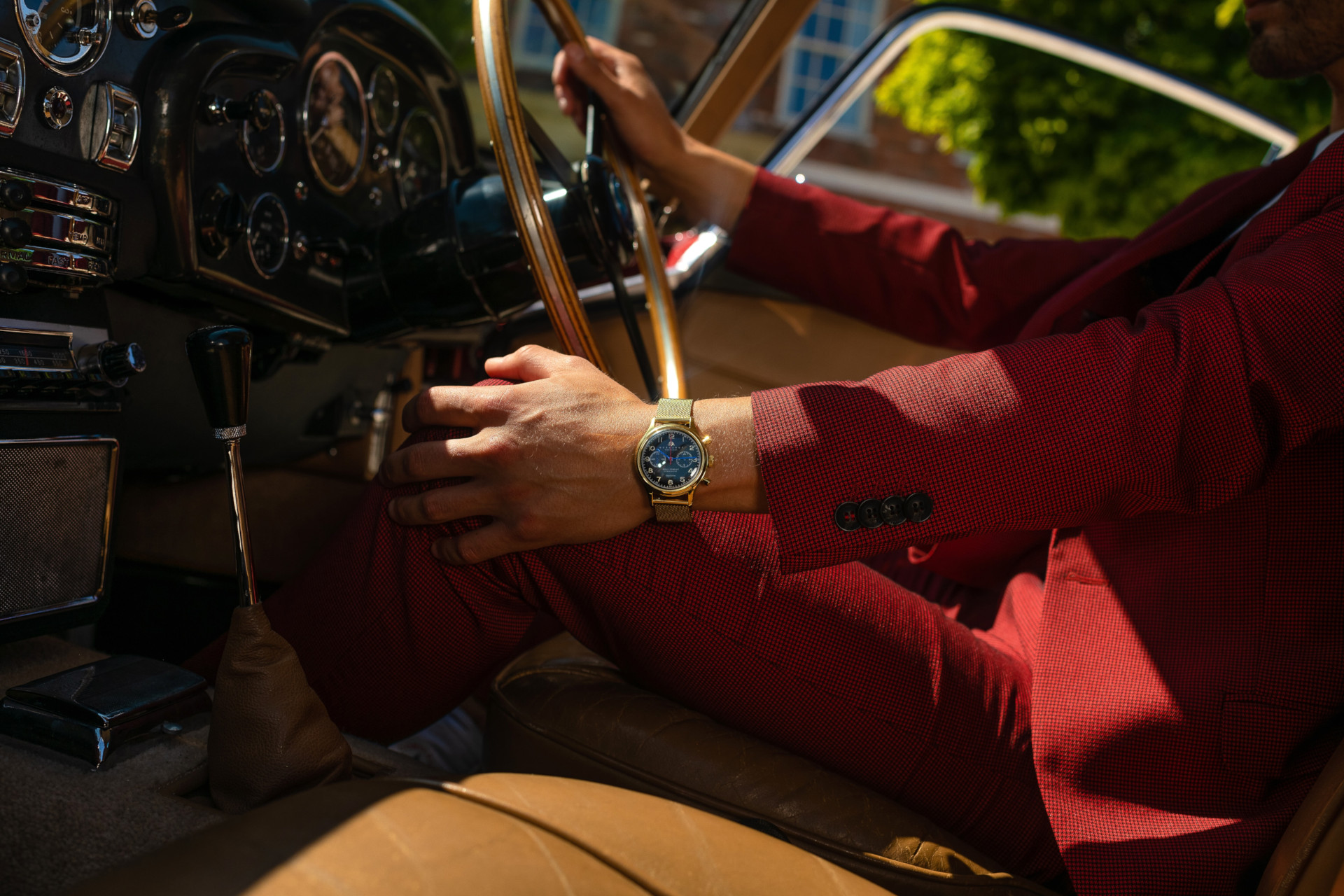 How To Buy & Invest in a Timepiece this Christmas
---
What to consider when purchasing the perfect watch
Knowing what watch to buy and how can be a daunting task. Lucky for you, we caught up with watch afficionado Tim Harrison, who turned his lifelong passion for watches into timepiece platform Watchpilot, to put together a step-by-step guide to everything you need to know before investing.
How To Buy & Invest in a Timepiece this Christmas
What to look for when choosing the perfect watch:
Choosing a watch for your loved one (or even yourself) should reflect the recipient's aesthetic and style, but also be a timepiece that they will want to wear for years to come. The top three things to consider are:
Personality: When purchasing a timepiece, consider factors such as the recipient's personality. The chosen watch should be an accurate reflection of who they are and speak for their personal style.
Interests: Also consider their interests – those who prefer sports or outdoorsy activities are going to need a different watch from those who prefer a quiet night in at home.
Budget: Lastly consider budget, by asking yourself how much they would likely spend if they were purchasing the watch for themselves. This is important as you do not want your choice to be out of character.
What are the latest watch trends?
Some of the most recent style trends include vintage watches with nostalgic elements such as thin cases, minimalistic dials and those with beautiful heritage. Smart watches such as the Garmin Fenix 7S Sapphire Solar Edition watch are continuing to be a big trend as people are increasingly investing more in their health and wellbeing, and these timepieces are the best for staying in tune with your body while you meet your fitness goals. There has also been a huge trend in using bold colours in both jewellery and watches. Blue watches, green watches and other pastel colours have been particularly utilised by many brands, producing a variety of new lines and limited-edition pieces.
Appearance and functionality are one of the largest factors to when choosing which watch to purchase, with this in mind what are your tips when selecting a watch?
Watches mean so much more than just telling the time, they represent every second of our lives. When choosing your ideal watch to wear there are several key factors depending on the type of watch that must be considered.
The most popular watch at this time of year is the ubiquitous dress watch. To match a dress watch with formalwear well, consider a simple design with no flourishes. A plain black leather strap and simple dial like the Baume and Mercier Black Clifton watch or Ball Railroad Standard Black watch for men or the Frederique Constant Slimline watch works perfectly for women, these are understated and refined, complimenting classic formalwear for the festive season. The idea is to have your watch compliment your outfit and not stand out or draw attention.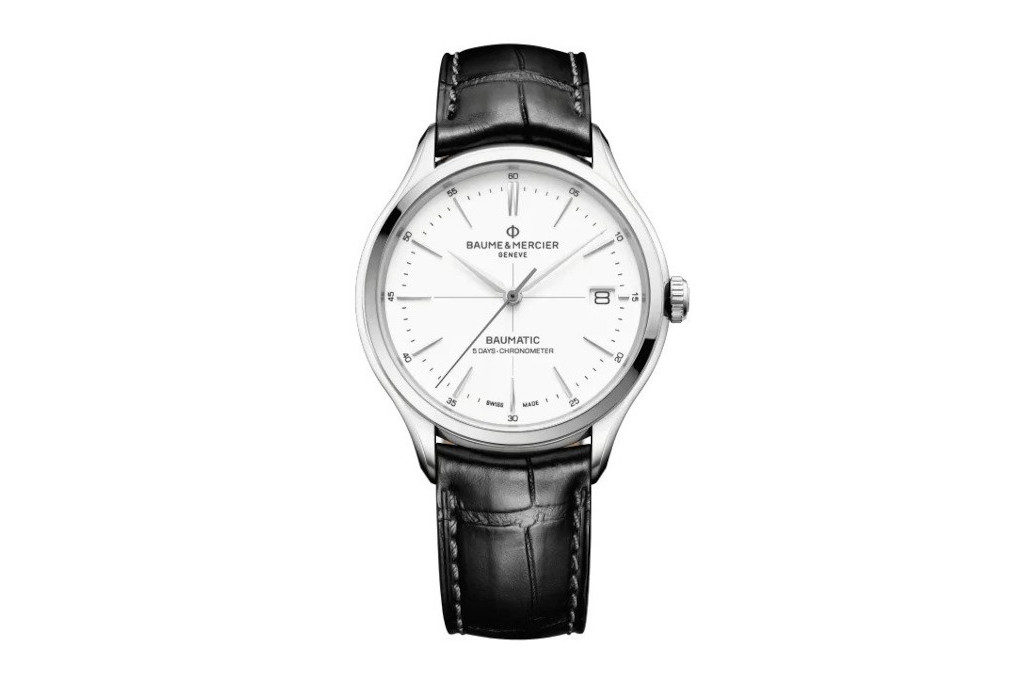 What are the different types of watches available?
The most common watches are quartz, such as this Burberry Classic Gold number which offers accurate timing with minimal maintenance. Quartz watches also have the most affordable watch movements.
Then there are automatic watches which self-wind using kinetic energy. Automatic watches store energy by using the movement of your wrist and are typically more expensive than quartz watches but still available to most budgets. A great example of an automatic watch is the Tissot Le Locle Automatic Small Ladies Silver watch.
Another type is the mechanical watch which functions via an intricate series of tiny components working together to power the watch. Mechanical movements never need batteries because they require hand-winding to operate. These watches are super reliable and often very attractive to look at like the Herbelin Newport Slim Mechanical Men's Blue watch. They do however come with a higher price tag than other types of timepiece.
Our final type is the solar watch, which has the ability to convert light energy into electrical energy. They do not require battery replacements and feature a quartz crystal movement for accurate timekeeping.
How can we clean and maintain a watch?
Whether you wear it every day or just for special occasions, it's important to make time to give your watch a bit of TLC with a regular clean. This not only keeps it looking good, it's also essential for making sure it works well and keeps time effectively over a long period of time – as well as for general hygiene (after all, our watches come into contact with almost everything on our skin, including lotions, perfumes and sweat).
How often you should clean your watch varies. If you wear your watch everyday, then a thorough clean, once a month, should keep it free of dirt and grime and ticking beautifully. If you're more of an occasional wearer, then a six-monthly deep clean is recommended.
The first step is to take a look at the manual that came with your watch. This should give you a good idea of what you can and can't do during the cleaning process. Next, you'll need the proper equipment. A few essential items that will help you give your watch a thorough clean include:
A microfibre cloth
Cleaning fluid
Cleaning brushes
A watch strap remover tool
A Cape Cod polishing cloth
If your watch strap is made from leather, fabric or silicone, you'll need to remove it before you can start cleaning. If your watch strap is metal, you don't need to remove it (though you can if you want to). You'll need to push or screw in all the crowns (the winders) and buttons to prevent water or moisture damaging the internal workings of your watch. Now you're ready to start cleaning.
Spray some of the cleaning fluid directly onto the microfibre cloth and use it to gently remove any dirt, grease or grime.
Use the cloth to clean the larger, flatter parts of your watch, including: face, back, bezel and lugs. There are some parts of your watch, like the crown and buttons, that might be too small to effectively clean with your cloth…
… and this is where your cleaning brushes come in. They're perfect for getting into all the nooks and crannies, including: the crown, buttons and inside the lugs. Always spray the cleaning fluid onto the tip of each brush, not the watch itself, and use a dry part of your microfibre cloth to remove any excess.
Once all the dirt has been wiped or brushed away, use a clean, dry part of your microfibre cloth (or a separate cloth, if you have one to hand) to gently remove any excess fluid.
Now it's time to buff or polish your watch using your Cape Cod polishing cloth. Not only will this remove any streaks and brighten up the surface of your watch, it's also a great way to buff out any fine scratches or blemishes on the face or the stainless steel. For further details on how best to clean your watch please see the Watchpilot website.
Which watches make great investment pieces?
If you are looking for a watch that will hold its value (or potentially increase in value) then the simple answer is most often Rolex or Patek Philippe. There is however a broader answer which focusses on three key principles of watch investment: brand recognition, demand and rarity.
Taking these three pillars into account certain watches from brands such as Tudor, Audemars Piguet, Omega and Panerai come to mind as offering great future investment potential.
What should we consider when selecting a watch to give as a Christmas present?
Consider the taste and style preferences of the recipient. For example if they are a sporty type consider a classic chronograph or timeless bracelet style. If you know what colour metal they prefer to wear as part of their wardrobe i.e. their favourite everyday jewellery designs or belt buckles then this could be a possible hint for the colour of watch they may like.
Lastly stay within your budget! All partners want to give the love of their lives the best, however do not forget that it is the sentiment alongside the thought gone into the present but still set yourself a price limit and work within it.
Featured image: Huguenot Horology, Unsplash