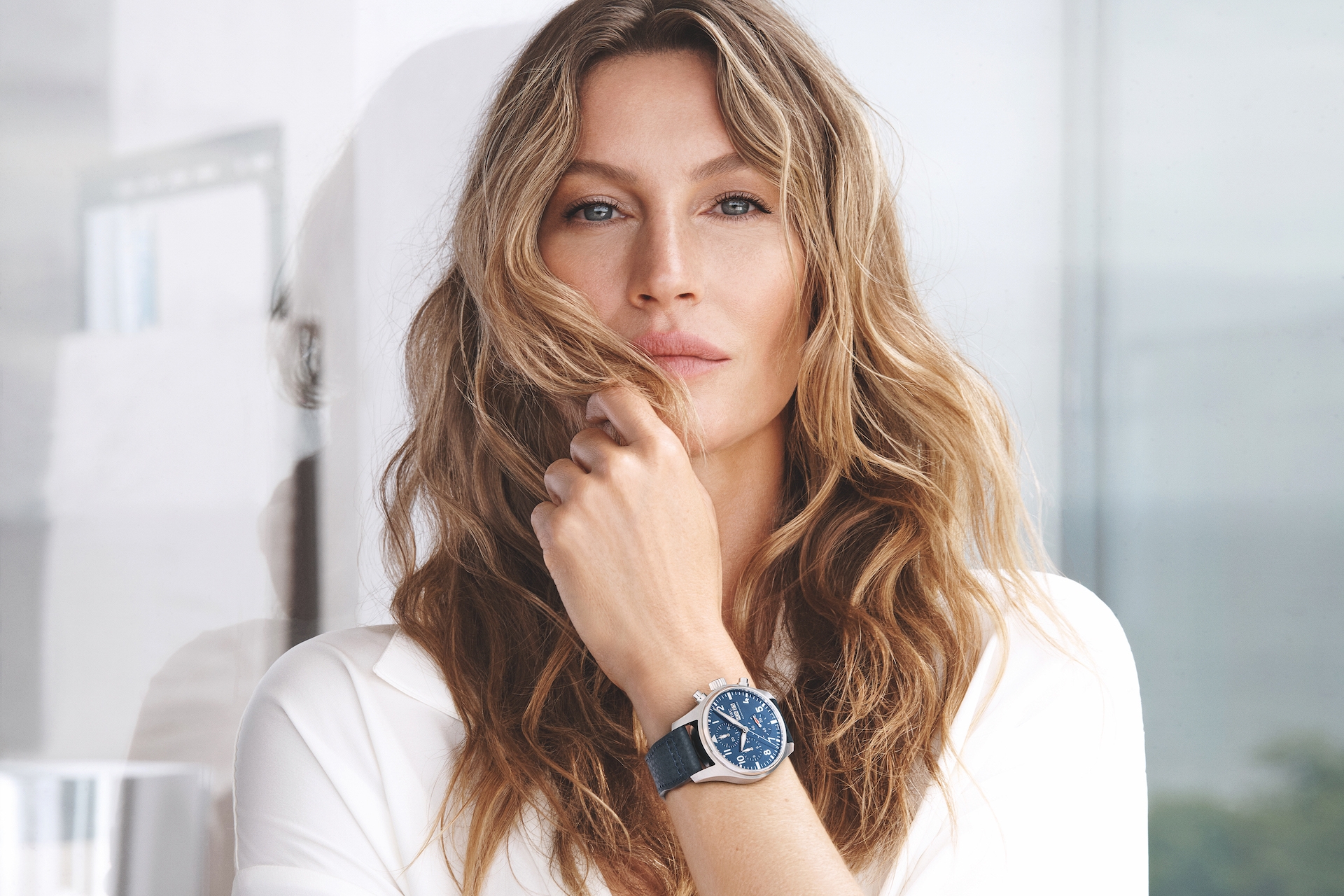 HOME
JEWELLERY & WATCHES
These Watches Are Doing More For The Planet
Deeds not words
Looking to make an eco-conscious effort with your next purchase? Read on for our guide to the best sustainable watches out there. Chop chop, the clock is ticking…
The Luxury List: Sustainable Series
The Best Sustainable Watches Giving Back to the Planet
Lots of brands may talk the talk when it comes to sustainability, but do they walk the walk? The watch world in particular has been slow to get on the eco train. In last year's edition of Watches & Jewellery 2021 we reported on the brands tackling environmental issues through ocean conservation and sustainable working practices. A year on, though, and things have improved again, with big names like IWC, Chanel, Breitling and Panerai all releasing sustainability reports to assess their carbon footprints and plan for a greener future.
IWC's report included a foreword by its new Environmental and Community Projects Advisor, the supermodel and environmentalist Gisele Bündchen. 'My own journey began in 2004, during a trip to the Amazon, where I saw up close the impact of deforestation and pollution on the health and lives of indigenous tribes,' she writes. 'I knew I had to do something. Since then, I've used my platform to call attention to the protection of nature and native communities.' Gisele will be working with IWC on identifying biodiversity and community initiatives worldwide to support, two areas that were identified in its 2022 report.
Oris, which was certified carbon neutral in 2021, also has a more 360-degree attitude to its eco-efforts. 'Sustainability is more than a mission statement for us,' explains the brand's Corporate Sustainability Ambassador Sven Mostögl. 'It's an attitude that influences what we do internally and externally, every day and everywhere.' The brand spotlights environmental initiatives around the world, like Plastic Bank, which works to prevent plastic entering the ocean. Its new limited edition model, the Oris Aquis New York Harbor in olive green, supports the Billion Oyster Project, an ambitious non-profit aiming to restore one billion oysters to New York harbour.
Also in the ocean conservation arena, Panerai has recently partnered with UNESCO to launch the Ocean Conservation Initiative, working with 100 universities around the world to educate students about ocean protection and plastic pollution, and encourage them to take action. It recently developed eSteel, made from pre-consumer recycled scraps. Another brand looking at the footprint of its raw materials is Breitling, which has committed to only using Swiss Better gold (improving conditions in smallscale gold mining communities). By 2025 it plans to use only renewable energy across all its touchpoints and lab-grown diamonds in its models.
Meanwhile, boutique watch brands like Solios and Nordgreen are transforming the mid-range space with their innovative eco watches. The former is the world's first BCorpcertified watch brand, making minimalist solar powered timepieces that have a six-month power reserve after two hours of sun exposure and are made of recycled stainless steel. There's no single-use plastic to be seen in its supply chain, and through its partnership with the Rainforest Trust it protects one acre of forest with every Solios watch sold. 'We believe big changes start with small actions that don't compromise one's lifestyle and habits,' explains founders Samuel Leroux and Alexandre Desabrais.
Also on its way to becoming a BCorp is Danish watchmaker Nordgreen, which launched its Guardian watch earlier in 2022. It's designed to last 100 years and is made from recycled stainless steel and durable sapphire glass. Its packaging, meanwhile, is 3D printed and made from third-generation recycled plastic.
Small steps forward, but enough to show that the watch world is starting to take sustainability seriously.
Featured image: Gisele Bündchen by IWC