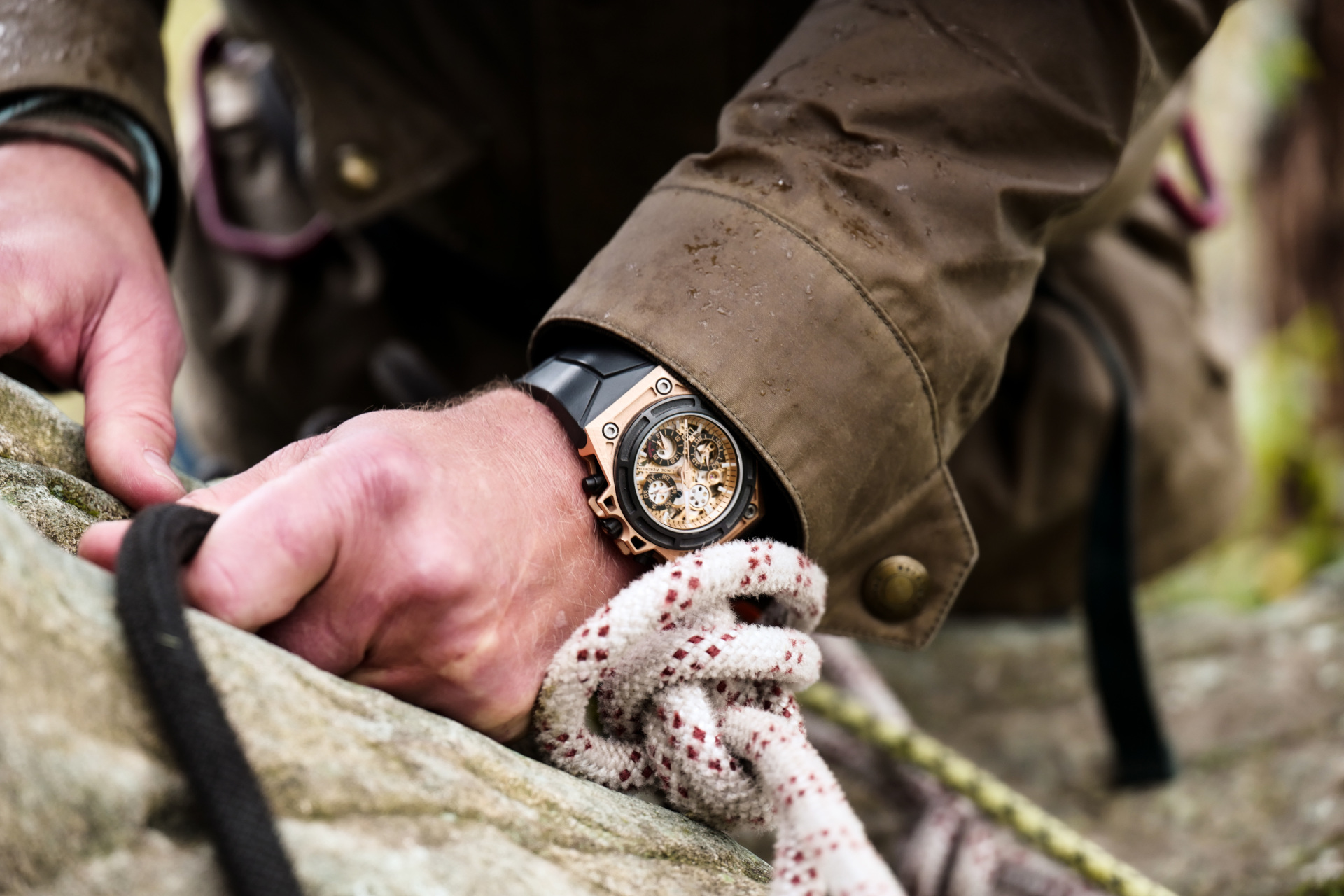 Scaling the Heights (with a Watch to Match)
---
Hiking through the Lake District with Linde Werdelin's latest model
Simon de Burton joins one of the world's leading rock climbers, Leo Houlding, ambassador for independent Swiss watchmaker Linde Werdelin, for a watch launch to remember.
Scaling the Heights (with a Watch to Match)
Corporate nervousness usually prevents anything too exciting happening at events laid-on by the big watch brands. The most dangerous things attendees are likely to experience oscillate between having to drink Swiss wine and being bored rigid by a CEO explaining the intricacies of the rainwater capture system on an environmentally friendly 'manufacture'.
Not so with Linde Werdelin, the decidedly independent maker co-founded in 2004 by Dane Jorn Werdelin, a former banker whose love of extreme skiing set him on a new course to create a range of rugged, good-looking and highly distinctive watches designed to appeal to adventurous types.
I knew, then, that an invitation to 'go for a hike in the Lake District' would likely mean something more demanding than tackling one of the famous walks listed in the late Alfred Wainwright's 'Pictorial Guide to the Lakeland Fells' (two million copies sold since 1955).
And suspicions were confirmed when I arrived at Broad Leys – the fabulous arts-and-crafts headquarters of the Windermere Motor Boat Racing Club – to be greeted by none other than Leo Houlding.
For those not familiar with the name, Houlding is one of the world's leading rock climbers who, having been crowned British junior indoor climbing champion at 16, went on to become the first Briton to ascend the legendary, 3,000 ft/914m El Capitan rock face in America's Yosemite National Park, returning 12 years later in 2010 to become the first British climber to complete the climb via a new 'free route'.
In between, he and fellow climber Conrad Anker retraced George Mallory's last steps on Everest and became the first to free-climb the mountain's notorious North Ridge unassisted.
In 2014, Houlding also accepted a challenge to scale a 1,200-foot alpine cliff face in less time than Jeremy Clarkson could get there by road in a souped-up Audi. Houlding won, reaching the top in one hour, 57 minutes – before free-fall parachuting back down again in 20 seconds.
Last year, meanwhile, he took his family for a relaxing holiday in Switzerland, an occasion that involved leading his wife, seven-year-old daughter and three-year-old son 3,300 metres up to the top of Piz Badile.
I had already decided that our Lakeland hike wasn't going to be a walk in the park while we were being driven up a remote track to get to the start – but final final confirmation came when Houlding produced a rucksack filled with coils of climbing rope, safety harnesses, crash helmets and carabinas.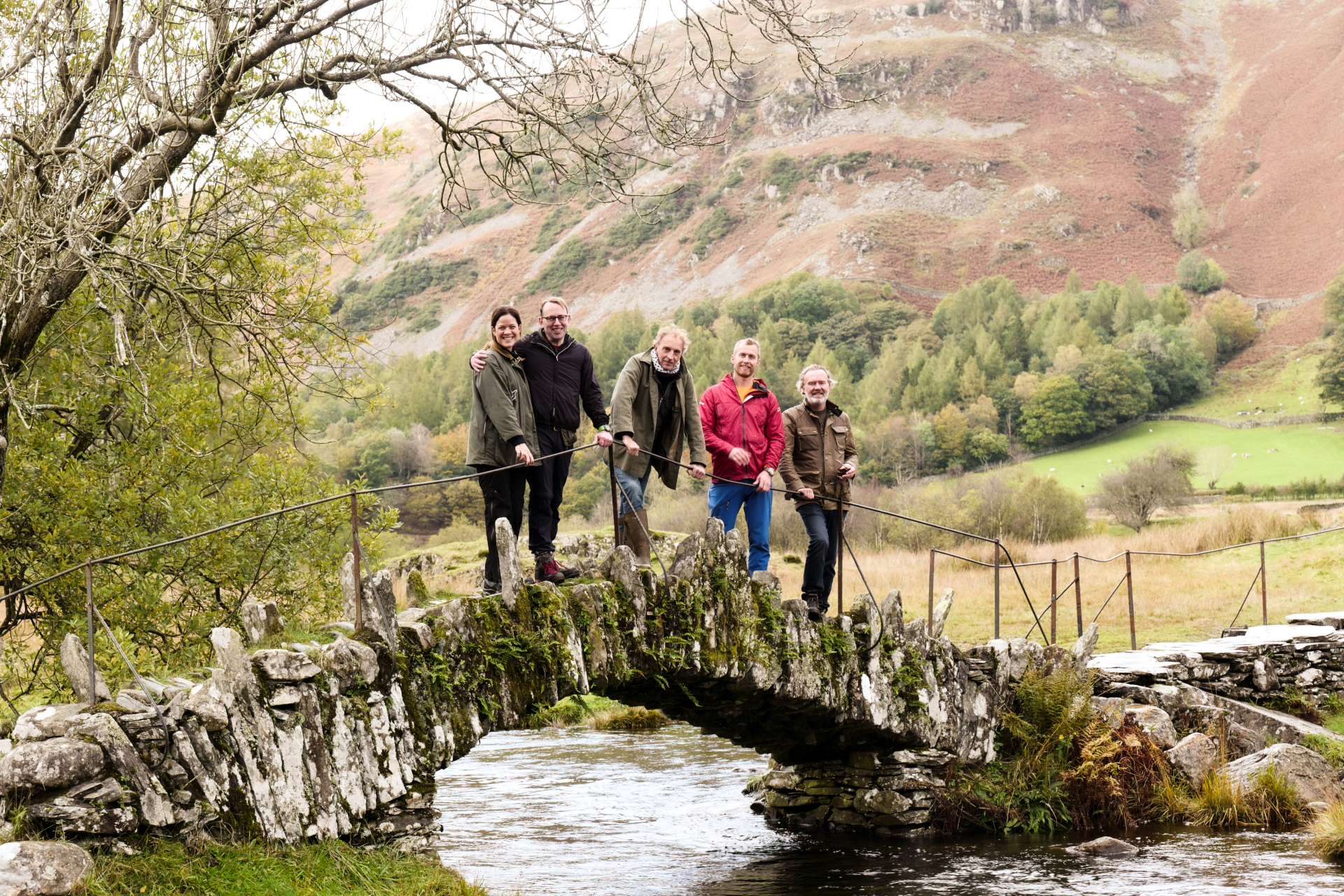 He then pointed us up a one-in-three slope which he described as a 'scramble' and, with the aid of a few arcane knots, lots of clips and some firmly gritted teeth we set-off for the summit, 300 feet above.
Several hours of yomping followed, along with more climbing, a little surprise abseiling down a sheer, 100-foot cliff and some sloshing through knee-deep water in the pitch-black caves of an old Lakeland slate quarry.
After that, Houlding proceeded to use up some remaining energy by tightrope walking on a steel hawser suspended between two rocks and then diving into a bitterly cold river wearing only his undies.
It was all a roundabout way of explaining that he's been an 'ambassador' for Linde Werdelin since 2007, when he was asked to evaluate one of its dual time zone 'Biformeter' watches by wearing it for the Everest North Ridge climb.
He subsequently helped to develop the 'Spidolite' model he wears today, a watch with a pared-down, cage-like case that makes it tough enough to survive extreme conditions but light enough not to be a hindrance during difficult climbs.
The version he wore during our 'hike' was the 44mm SpidoLite 3DTP model, which combines a 3.8 gram carbon fibre case with titanium fittings to keep weight to an absolute minimum.
And I can vouch for the fact that it kept perfect time, because I looked at it often in the hope that the day's ordeal might soon becoming to an end so we could get back to broad Leys for a glass of wine.
Even if it had to be a Swiss one…
SHOP
The Linde Werdelin SpidoLite 3DTP costs £16,800 and is available direct from lindewerdelin.com