Wherever you're headed for some sunshine this season, make your sartorial mark with Maviada, the jewellery brand that's been adding colour to Four Seasons Hotels and Resorts worldwide.
Maviada Fine Jewellery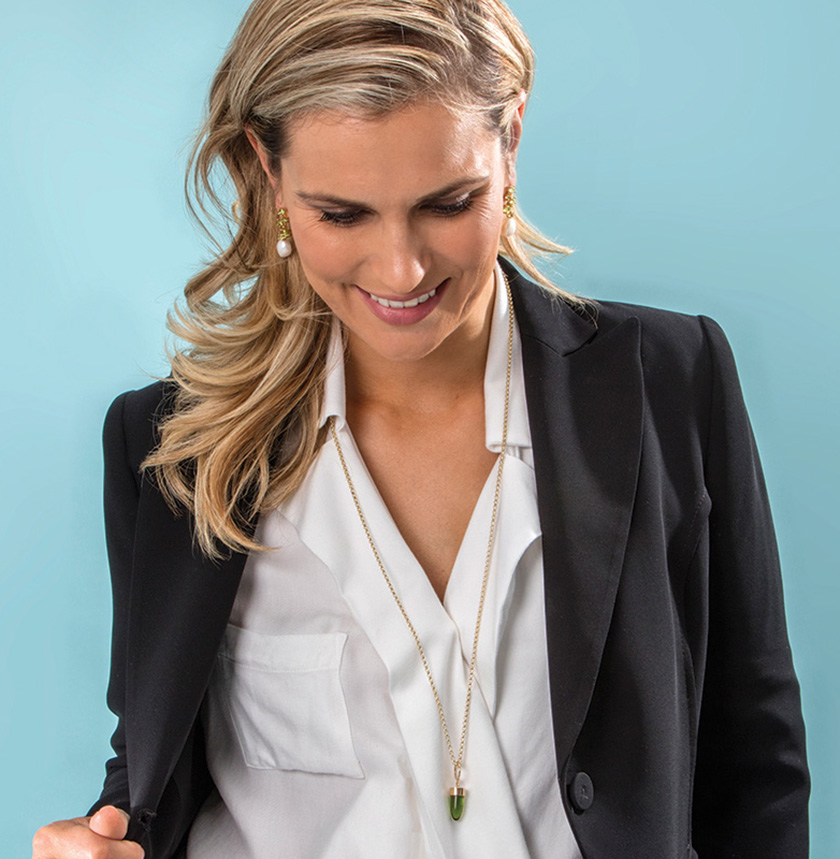 Based in London, Maviada fine jewellery collections are filled with fabulous coloured gemstones, fantastic baroque pearls and 18kt solid and Vermeil gold pieces. Inspired by the colours and lifestyle of the glamorous hot spots of the Mediterranean, whether they be Mallorca, St Tropez or Sardinia, Maviada blends classic contemporary jewellery into wearable, modern elegant styles, always designed with a playful touch.
Brand to Watch
Maviada is celebrating its second year since launching in 2016, however it is already one of the fastest growing jewellery businesses we have seen in a long time. Maviada's inspiration has always been about telling a story about the colours and the uber chic lifestyle of the Mediterranean and channelling that story into freshly designed, wearable contemporary jewellery. The styles exhibit simple clean designs with cool sophistication. Maviada's motto has always been "beautiful jewellery never goes out of style". (We couldn't agree more.)
Find out more about this Great British Brand here
Meet the Founder
The founder, Eda Elbirlik, trained as an Endodontist and her former career showcases her attention to intricate detail. Eda states, 'Women wear jewellery differently today. Once a woman gets to a certain place in her career or stage of her life, she wants to own a proper piece of sophisticated jewellery, one that showcases beauty, style and craftsmanship. They have already done the trendy thing. They want to wear their solid smart pieces on a daily basis, whether they are going to the school drop off, off to the office or going out to dinner and the theatre. These are clever stylish women who know what they want.'
Pearls & Colour Collection
Maviada's exclusive Pearls & Colour Collection makes the brand truly stand out from the crowd in today's fine jewellery world. According to Min Lee, a jewellery advisor to major brands, 'Maviada is the only fine jewellery company I have seen recently, who are really combining coloured, smooth cabochon gemstones of exceptional quality with baroque styled pearls. The brand is slowly getting known for their Pearls and Colour Collection internationally.'
'The Pearl and Colour Collection sells quite well wherever we are in the world. They have that universal appeal. We only use baroque pearls in our designs as we want each piece to be unique. We don't want the pearls to look perfectly round, we like the organic flowing particular shape of the baroque pearl. The less they match, the better. That is the point.' – Eda Elbirlik
The Pearls and Colour Collection, in18kt yellow and white gold, tells the story of coloured gemstones and individually shaped baroque pearls, with unparalleled craftsmanship, that go into each one of Maviada's designs.
Once Maviada launched, within the first month, they had signed with the Four Seasons Hotels and Resorts in Geneva. Other Four Seasons Hotels followed – Mauritius, Doha and London (Park Lane). They are currently in talks with other Four Seasons Hotels in the Seychelles, the Bahamas and Nevis as well.
As well as their Four Seasons boutiques, Maviada can be found online at Harvey Nichols, La Maison Couture, 1stDibs and Gotolist.
For more information, visit Maviada at www.maviada.co.uk
A C&TH Partnership in association with Maviada
---