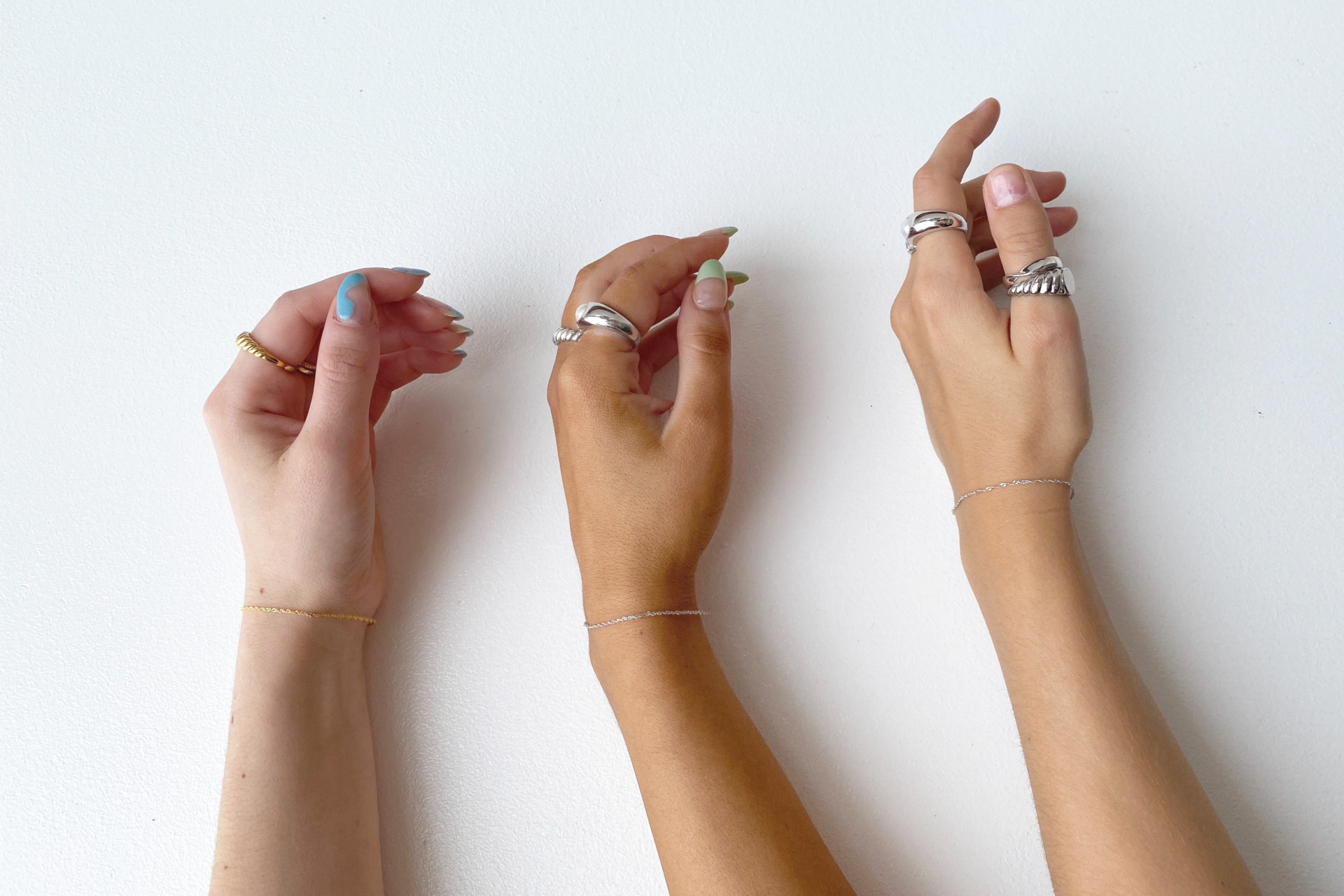 HOME
JEWELLERY & WATCHES
The Internet Is Obsessed With Welded Jewellery (& So Are We)
'Consider it a friendship bracelet, but all grown up'
A beautiful symbol of forever, welded jewellery has become something of a phenomenon online recently. The search term #weldedbracelet has amassed over 57 million views on TikTok alone, and shows no sign of slowing down anytime soon. We checked in with Rebecca Wade, the Social Media and Content Manager for contemporary jewellery brand Astrid & Miyu, to get the lowdown on the trend…
The Buzz Surrounding Welded Jewellery
What Is Welded Jewellery?
'Welded jewellery is pretty much what it says on the tin,' says Rebecca. 'Jewellery that is welded together over your wrist, neck or finger so that it becomes seamless and stays on for as long as you'd like.'
Consisting of a silver or gold chain, welded jewellery is fastened onto your body (typically your wrists or ankles) in-store. It's one continuous chain, with no clasp, meaning it can't be taken off – it's a permanent accessory that you'll be unlikely to misplace or lose.
What Happens During A Welded Jewellery Appointment?
Like the sound of a welded bracelet or anklet? It's time to book your appointment. 'We like to think of our welding service as the perfect in-store experience to enjoy as a treat to yourself, to mark a milestone moment or to get with someone special as a celebration of your relationship,' explains Rebecca. 'Consider it a friendship bracelet, but all grown up.
'We have a range of chain styles – in yellow, silver and rose gold – as well as a selection of birthstone, zodiac and initial charms to pick from. Once you've selected your bespoke combination, our expert jewellers will measure the perfect size chain for your wrist and weld this together using our expert machinery and technique. After this, they'll polish the final piece and it's then ready to be cherished forever.'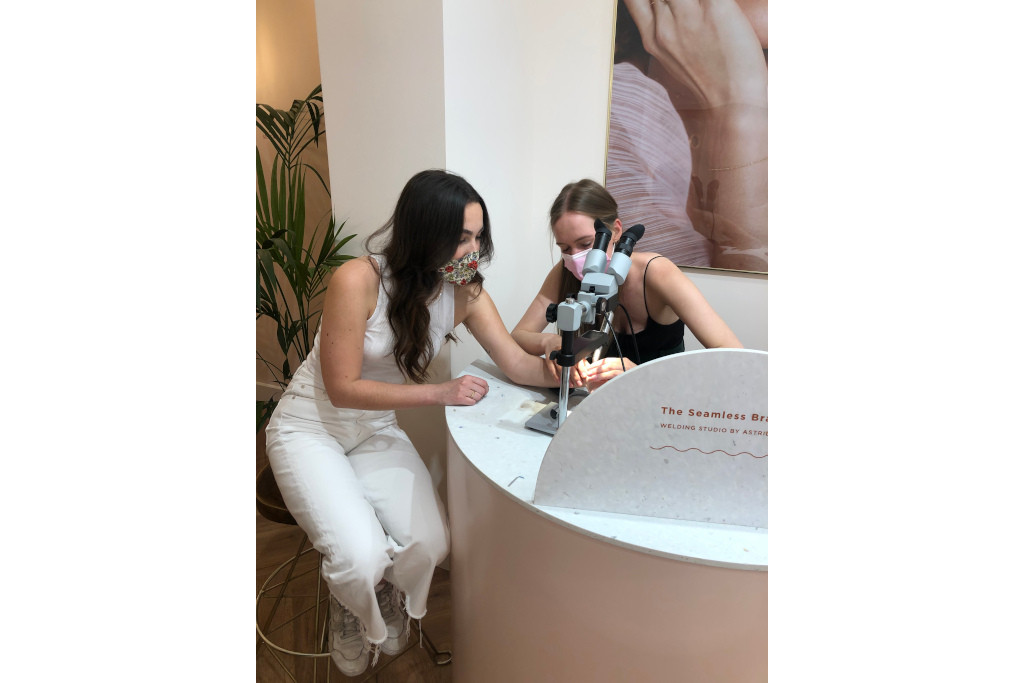 What's The Maintenance Like?
This depends on the materials used by the specific store, says Rebecca. 'Our welded bracelets are made from 9ct solid white or yellow gold, so it should never tarnish, even when worn in water or during sport. You can, however, use a jewellery polishing cloth to keep it extra shiny.'
Why The Sudden Popularity?
Jessica suggests it's something to do with the emotional meaning behind it all. 'Jewellery with a sentimental side has always been popular,' she says. 'This is essentially a modern day example of this, as it's a gift that represents forever. Not to mention, the bracelets themselves are so timeless and classic in design they can really appeal to all ages, genders, personal styles and more.
'The majority of our community come in to get welded to mark a milestone moment or to celebrate their relationship with someone special in their lives, whether that be family, partners or friends. This shared, IRL experience – paired with a beautiful piece of permanent jewellery – is really at the heart of the popularity of welded jewellery, and makes for some gorgeous content that resonates with online communities and inspires them to come in with their own special people.'
BOOK
Find out more about Astrid & Miyu's welding service at astridandmiyu.com
Images courtesy of Astrid & Miyu