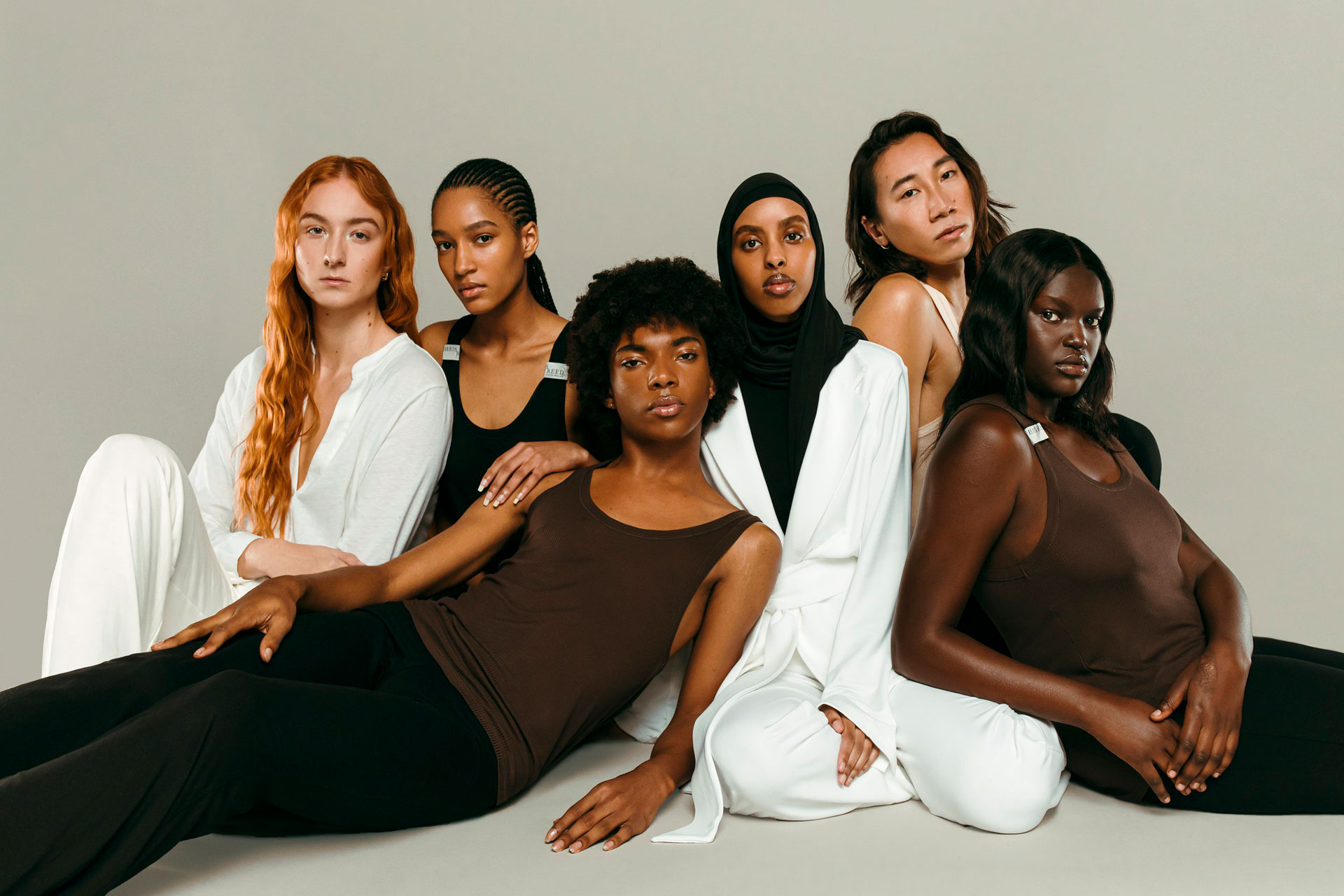 Gender Neutral Fashion Brands to Know & Love in 2022
---
Broaden your wardrobe horizon: shop genderlessly
With fashion being one of the most creative forms of self-expression, it is somewhat surprising that so many brands categorise their clothes into two genders. As the voices of those who do not identify as strictly male or female are slowly being heard, more brands are designing gender neutral collections to suit all.
With that in mind, we bring you our favourite gender neutral fashion brands, so that if you find yourself wanting more than the average female/male fashion offering, you've got it…
The Gender Neutral Brands to Know & Love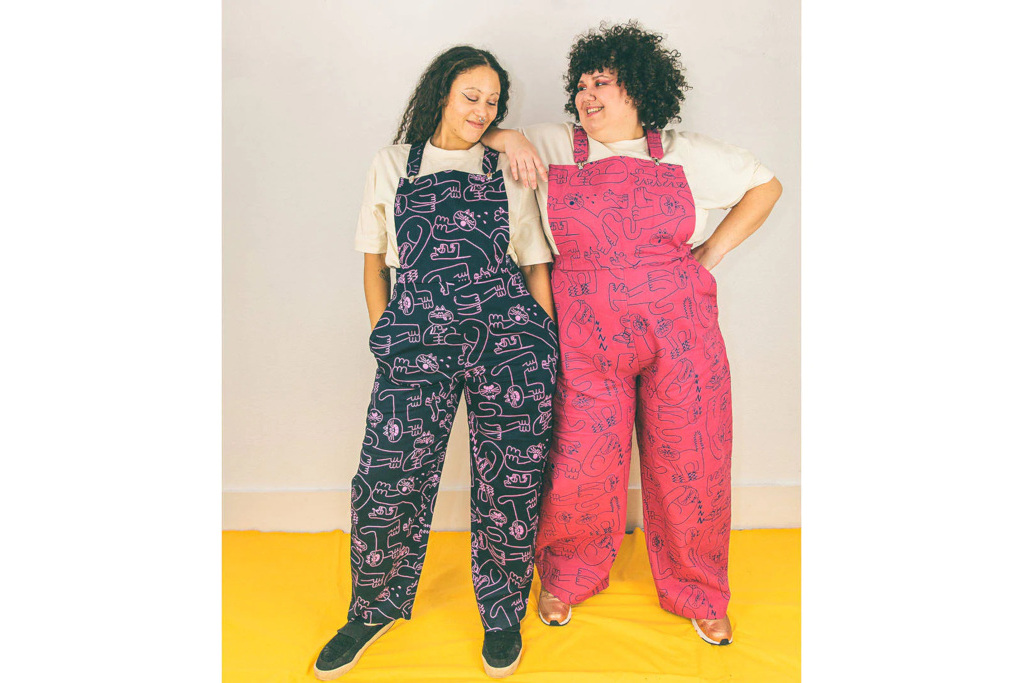 Gender neutral, but make it sustainable. That's the goal for UK fashion brand YUK FUN, which was founded in 2014 by design duo Lucy Cheung and Patrick Gildersleeves. Created for those with a love of all things fun and colourful, the brand makes its garments in small batches and regularly collaborates with artists on new designs. A hero piece from YUK FUN is the Dora Dungarees. The dungarees are made to order by small, Brighton-based brand The Emperor's Old Clothes, who hand screen print designs onto the fabric. Each pair has been created from either 100% organic cotton or deadstock fabric, and printed with eco-friendly water based inks created by YUK FUN.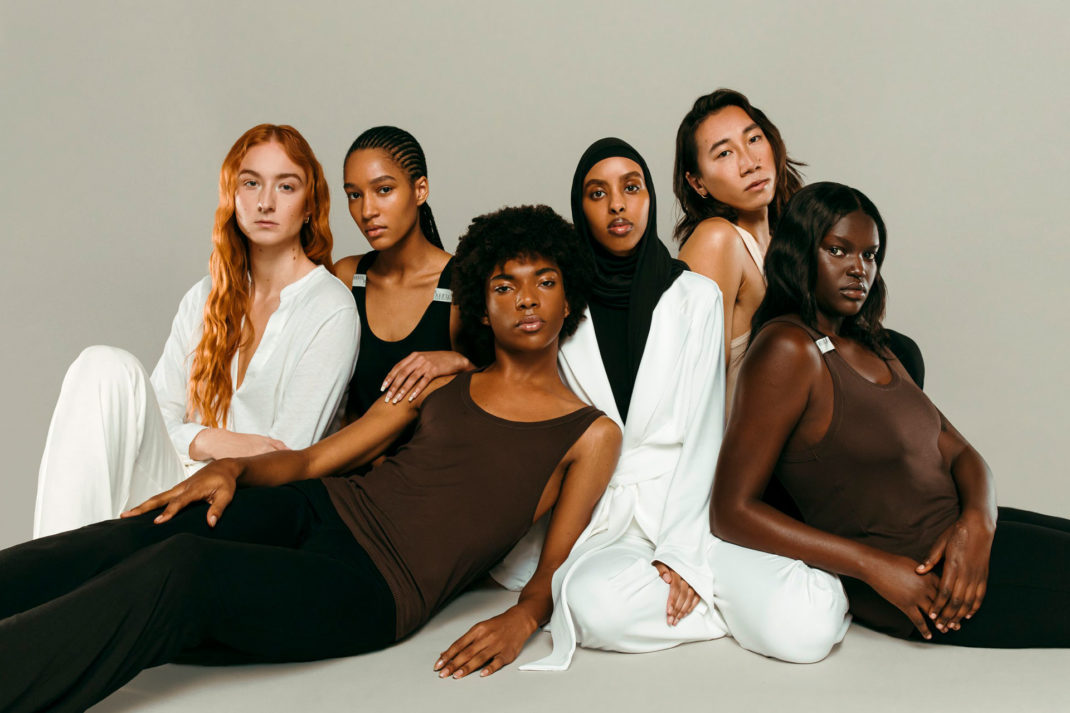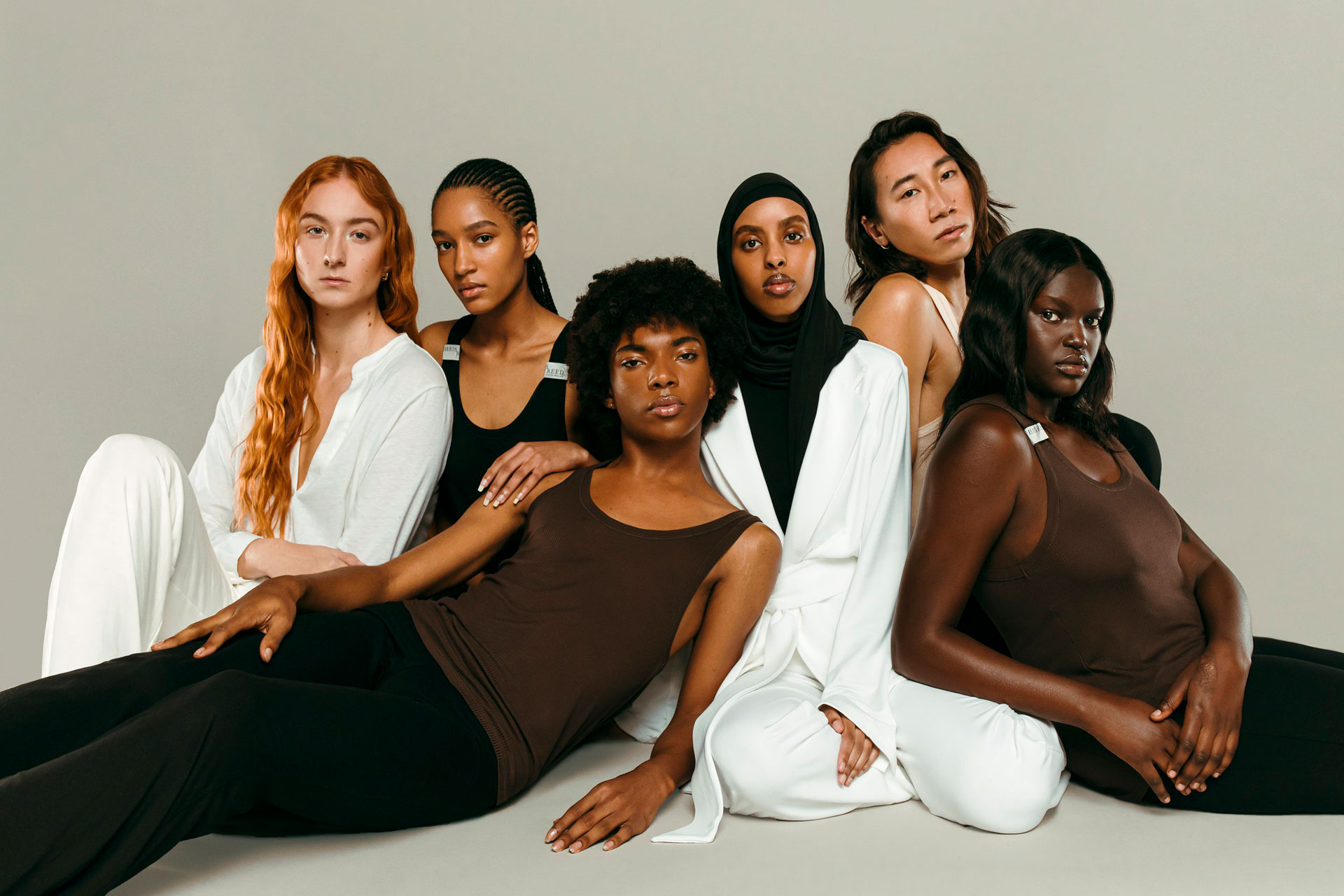 Known as the designer who made a dress for Harry Styles in less than a week for the cover of Vogue, Harris Reed is the celebrities choice for gender-fluid fashion. You'll start seeing his iconic ultra-wide brimmed hats (worn by Emma Corrin at The Brit Awards), and pussy-bow blouses (worn by Adele in her latest music video, Oh My God) everywhere. harrisreed.com
In an interview with Vogue, British designer Daniel w. Fletcher highlighted: 'My beliefs are still the same — a shirt is a shirt and a pair of trousers is a pair of trousers — to be worn by anyone.' Having showcased many of his collections at London Fashion Week, the designer is keen to blur the boundaries between traditional men's and women's clothing. Think strong, streamlined silhouettes, tailored shirts and trousers, and retro patterns.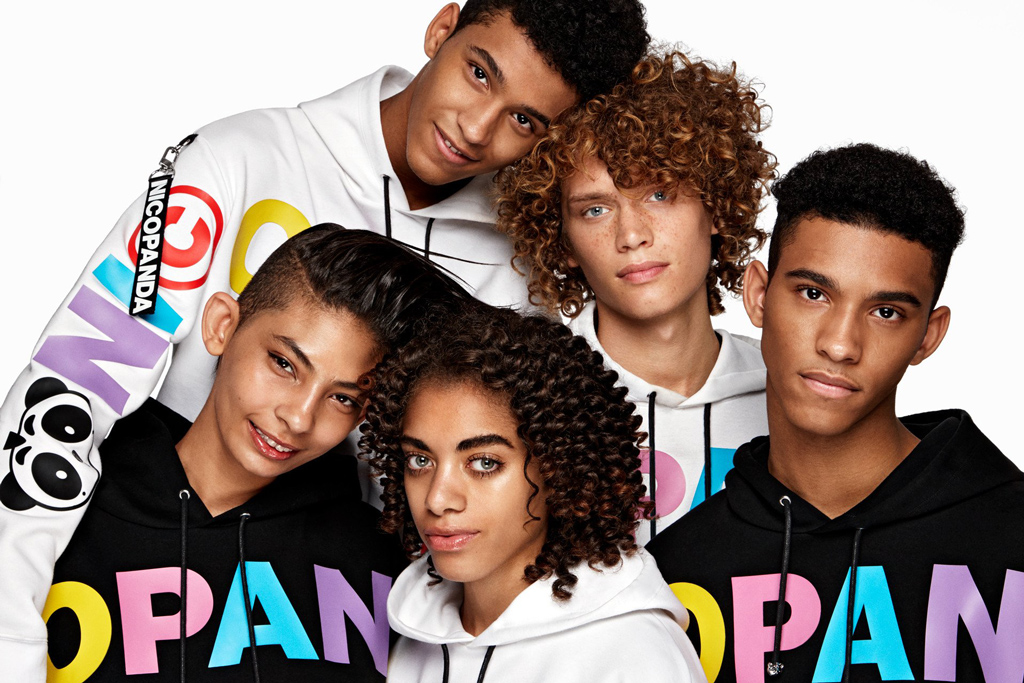 Nicopanda is a New York based streetwear brand specialising in colourful tulle dresses, graphic hoodies, and boiler suits with vibrant prints. The brand reflects the personal style of its founder Nicola Formichetti, who is somewhat of a style icon in the big apple. Anyone can wear these clothes, and anyone should.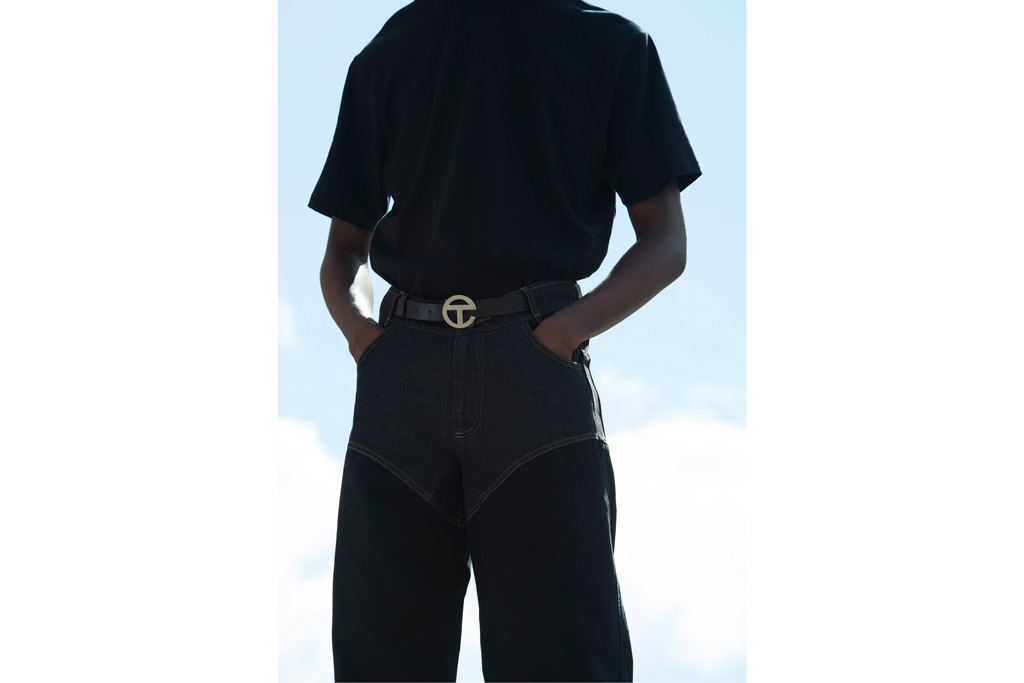 Telfar, a unisex clothing line created in New York in 2005, is 'not for you — it's for everyone'. Sold internationally, you'll find an eclectic array of clothes and accessories online, including the White Castle 2020 collection, pendants, high-quality leather belts and multicolour versions of the iconic Telfar shopper, affectionately known in some circles as the 'Bushwick Birkin' due to its ubiquity and broad appeal.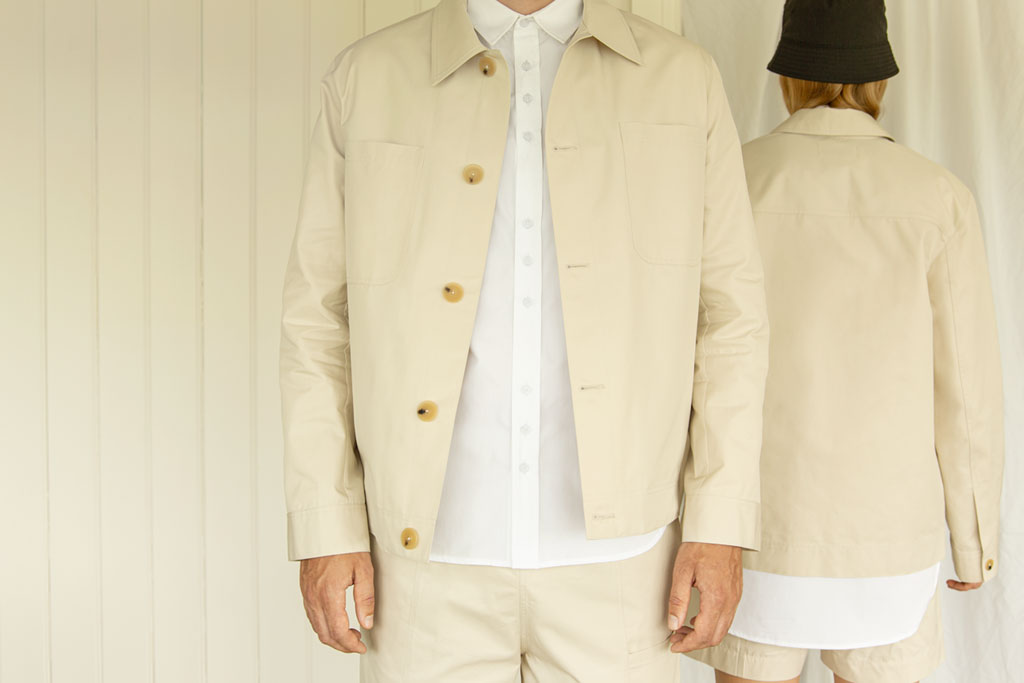 An antidote both to fast fashion and restrictive gender norms in clothing, minimalist concept brand Riley Studio makes fully sustainable, timeless separates to suit just about everyone. The Mediterranean-inspired Collection 04, crafted entirely from textile waste and organic cotton, adds warm-weather basics like crisp striped shirts and shorts to the line. You can shop the collection as well as the brand's wider selection of tees and stylish outerwear online or at Selfridges.
The Must-See Fashion Exhibitions of 2020/21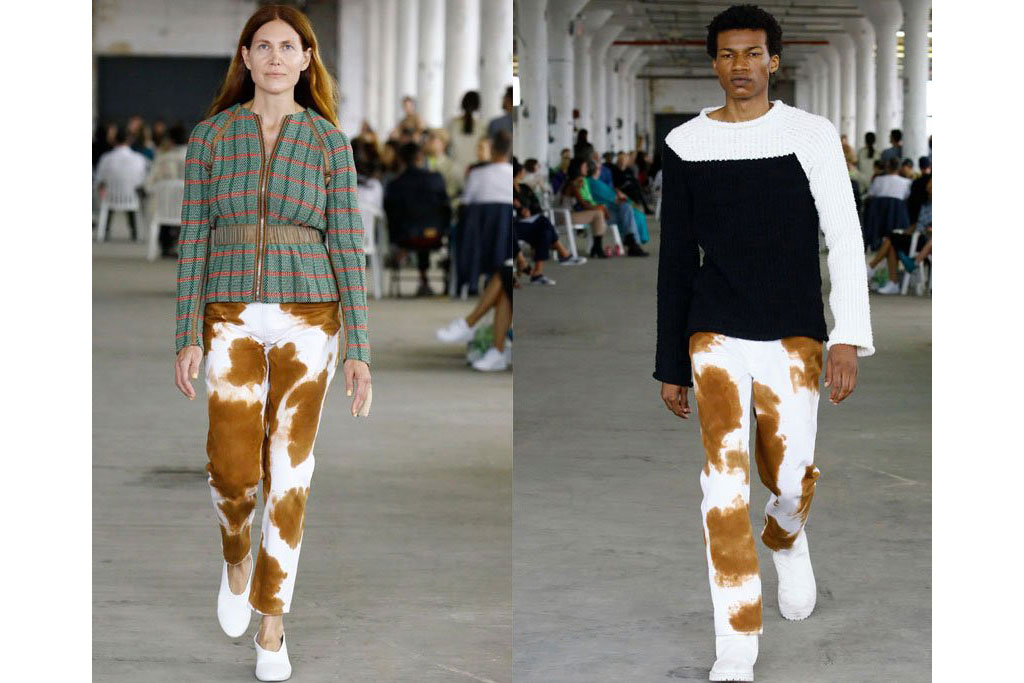 Gender neutrality was at the forefront of this label's SS19 show, with bold prints such as red and white stripes and a glorious cowhide design that would work on any and all genders. Found in prestige shopping locations across the globe such as Dover Street Market in New York, Galeries Lafayette in Paris, Opening Ceremony in Tokyo, Matches in London, as well as Net-A-Porter and Ssense online, Ekhaus Latta designer Mike Eckhaus explains 'we relate to gender identity a little less aggressively. It's less binary and I think that's something we have always felt attuned to.'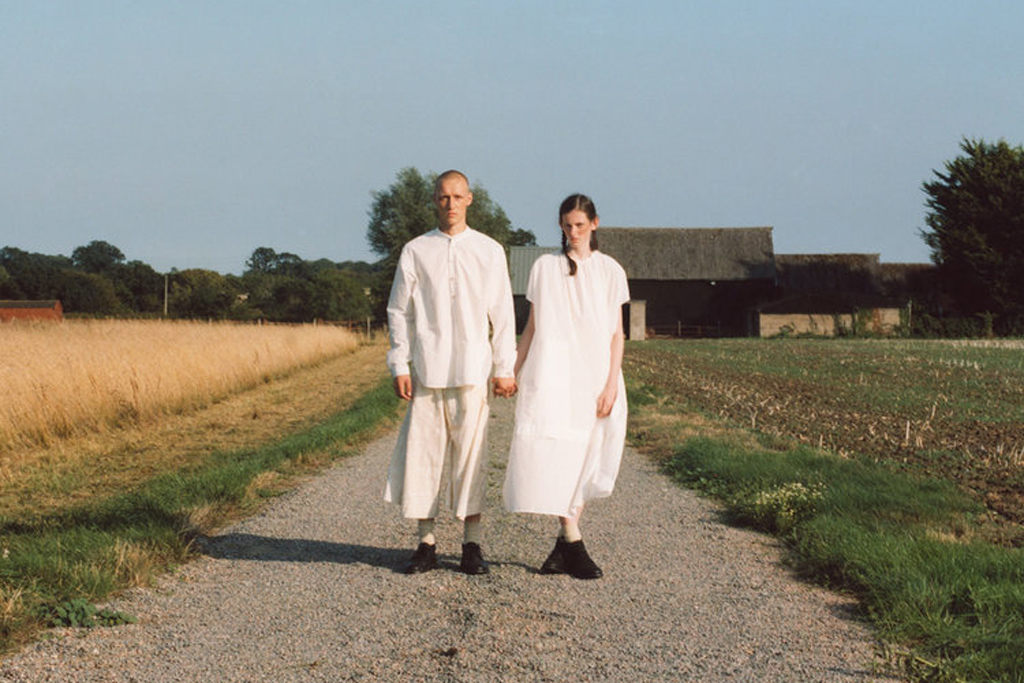 Toogood, a beautifully artistic fashion brand created by sisters Erica and Faye, offers sustainable, gender-neutral garments which are inspired by utilitarian workwear. Each collection has a backstory, for example, Collection 003 which highlights the importance of embracing one's individuality and leaving behind conformity and convention. We have our eyes on their laundered linen trousers,  ideal for spring/summer. Buy directly from their website – which doubles as a sort of online art exhibition in itself – or find them in London's Selfridges amongst department stores worldwide.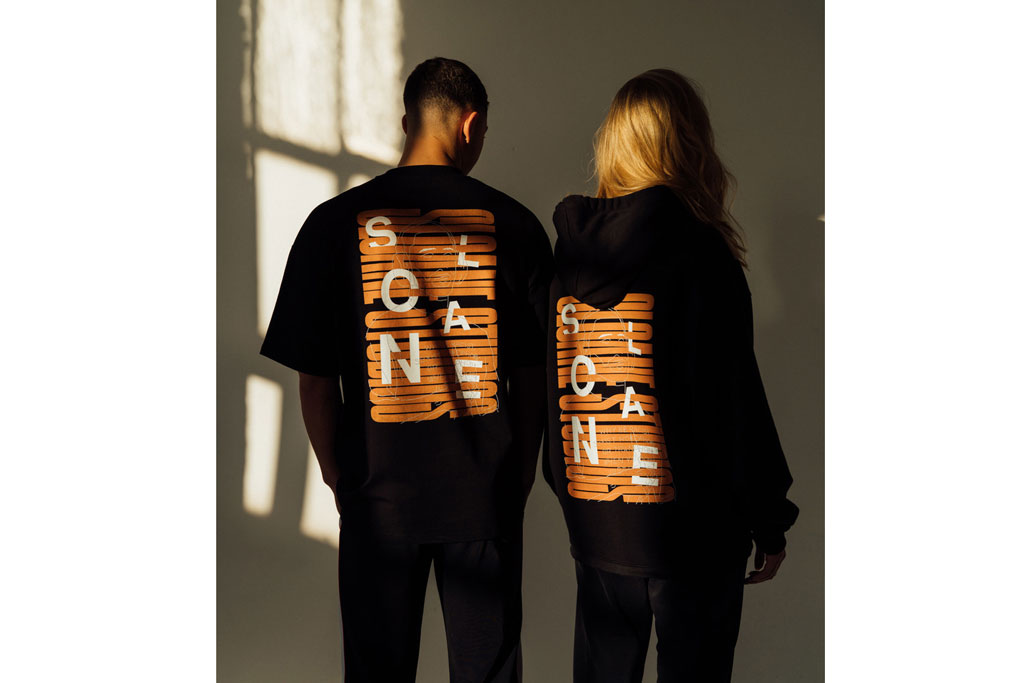 Comfort is the central philosophy at the heart of emerging label Sloane Studios. Founder Oliver Lidford, who decided to start the brand while sitting on a bench in Sloane Square, believes it's time for fashion to move past the dated binary division of 'men's' and 'women's' clothes – his clothes therefore avoid categorisation by gender. Pieces are made from 100 per cent organic cotton, with a small-bath production that caters according to demand, thereby working to reduce the widespread waste in the fashion industry.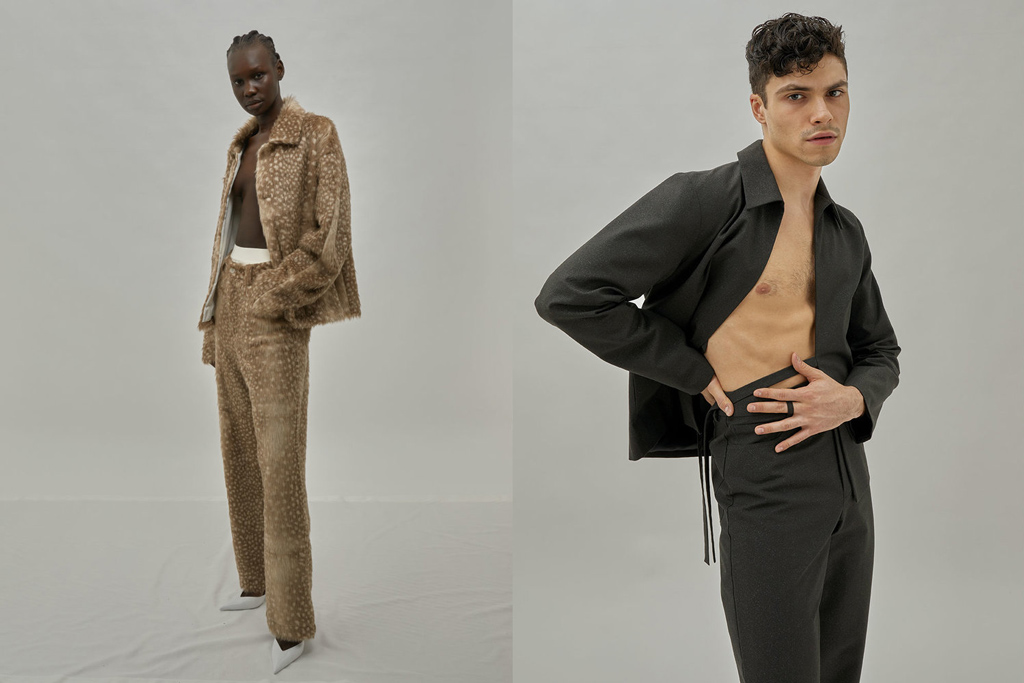 For gender-neutral basics ideal for creating a minimalist and stylish capsule wardrobe, look no further than One DNA. The New York-based brand creates ready-to-wear apparel which suits a multitude of body shapes and sizes. Getting unisex clothing right is notoriously difficult, but this label has hit the nail on the head with their gender barrier-breaking garments, designed without sacrificing style.
Artist, photographer, film-maker and designer Rad Hourani celebrates neutrality in the form of genderless fashion and in 2007, started the first gender-neutral unisex collection in fashion history. The website welcomes you with undeniably cool pieces including monochrome shirts and jersey turtlenecks, alongside art prints. Invest in the unisex sunglasses in time for summer and treat yourself to the cotton caps for bad hair days.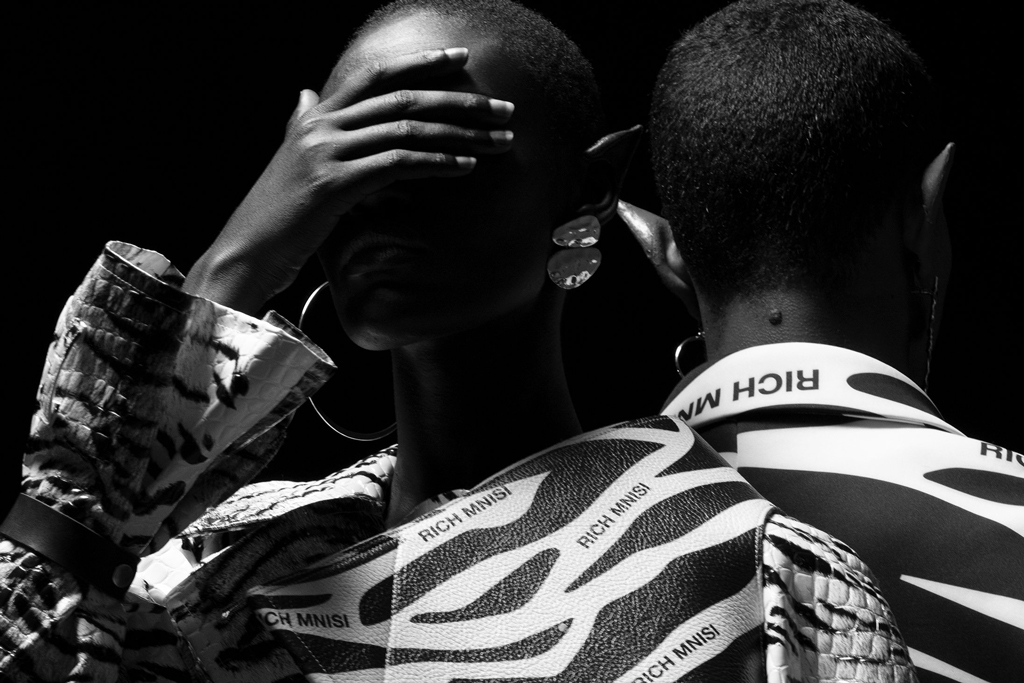 Inspired by fashion, music, art and nature, Rich Mnisi is a South African-based brand showcasing a genderless, contemporary look; just one Mnisi piece would infuse anyone's wardrobe with enough style to make a statement on any street.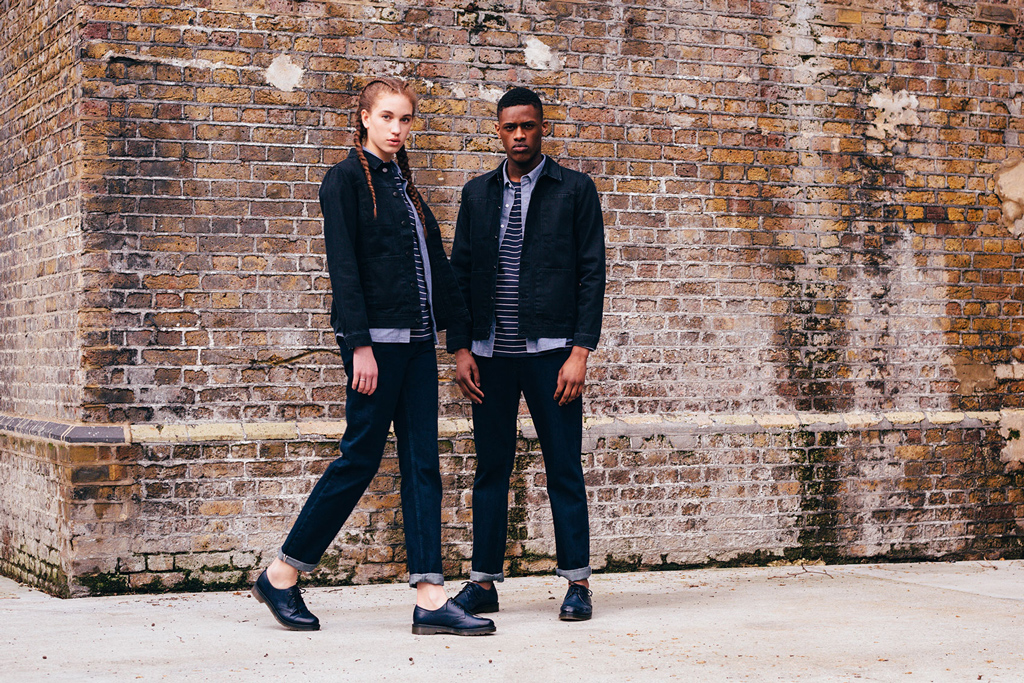 London-based design studio Bethnals are the experts at creating denim that is completely undefined by gender. Inspired by the diverse cultural hub that is London, the brand offers comfortable fits which put a contemporary spin on the classic jean staple.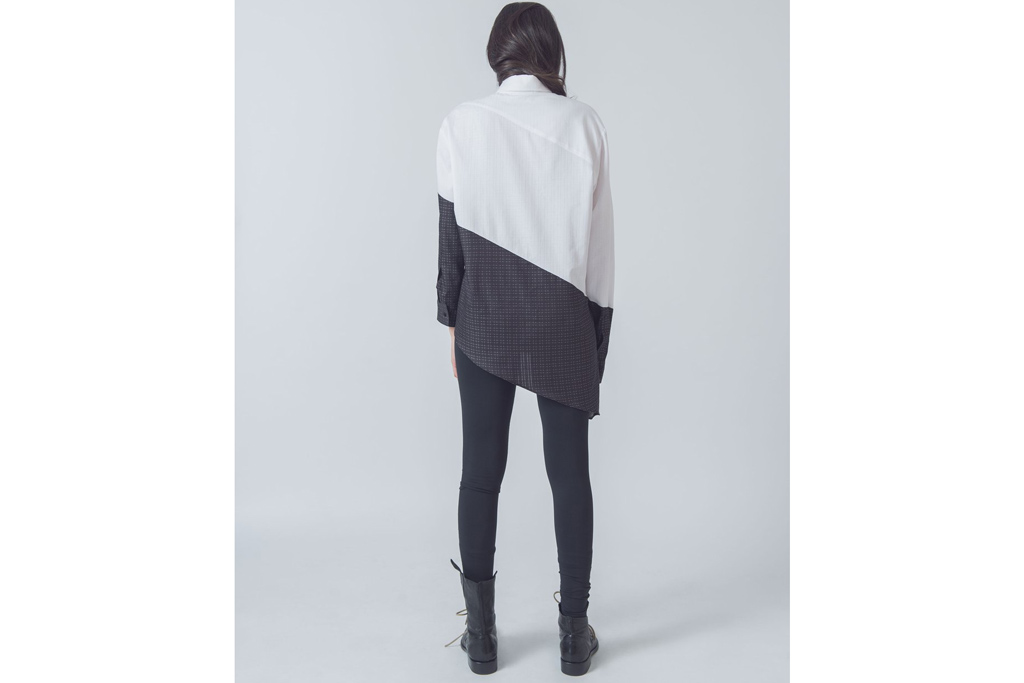 Specialising in sharp asymmetrical cuts and bold colours, Wilde Vertigga is a brand, well, for the wild. Their range online suits the needs of smart-clothes lovers, with structured coats and shirts, plus cropped trousers and t-shirts for those who prefer casual wear.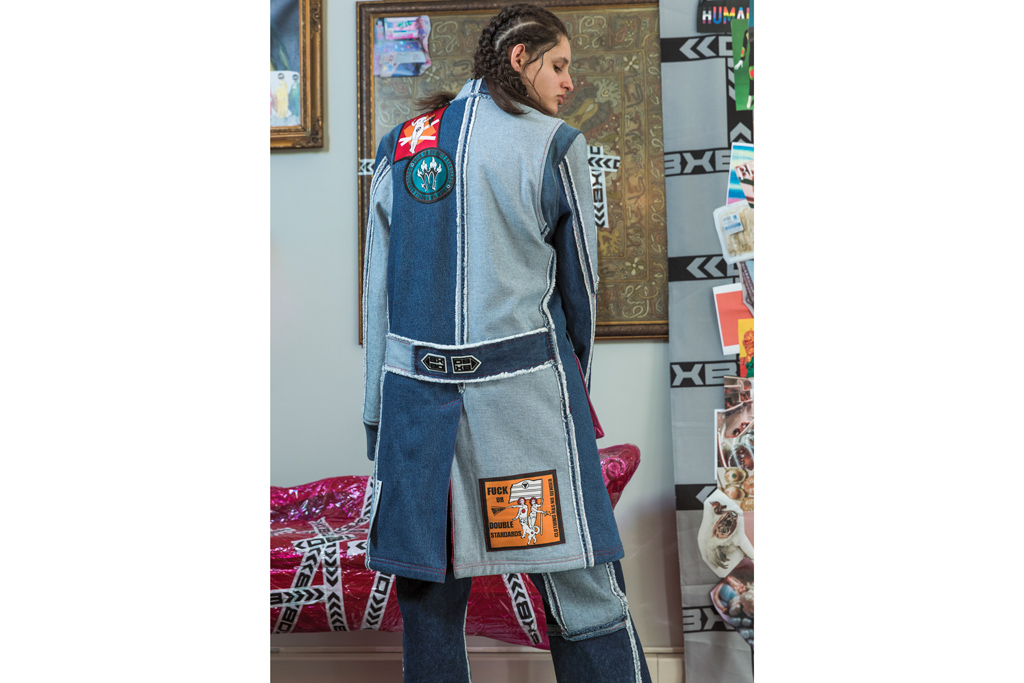 Fashion brand DB Berdan creates clothes for those who don't want their personal style to define their gender or sexuality. More than a fashion brand, DB Berdan is a community for like-minded shoppers. You can also shop some of their 90s style pieces on ASOS.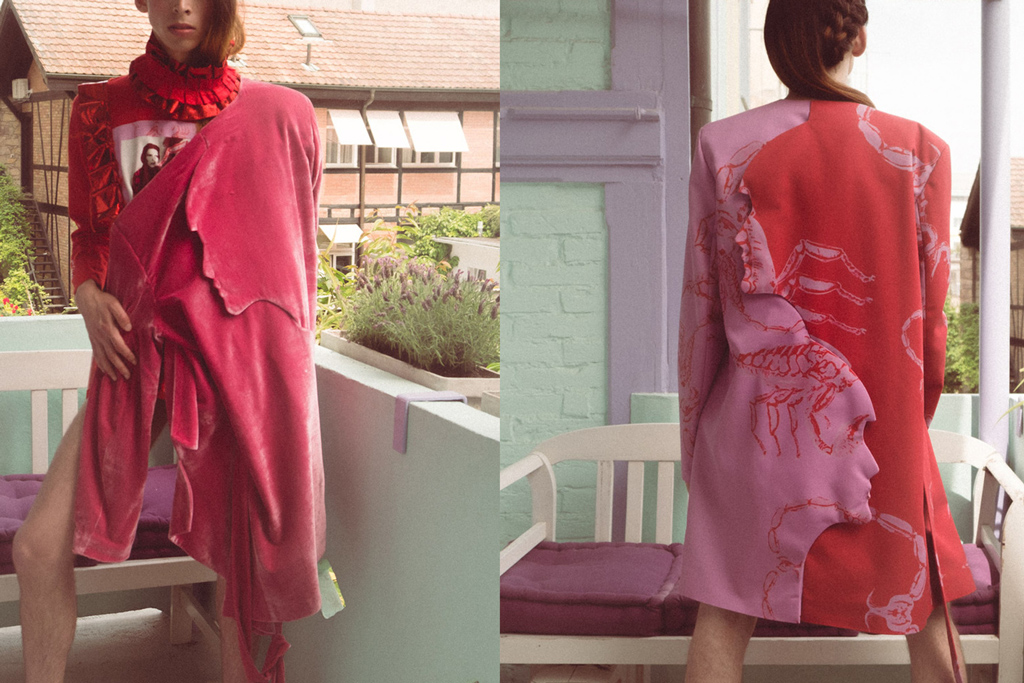 A great option for genderless fashion lovers, Jacqueline Loekito's collections are artistic with each garment including both typically masculine and feminine elements such as sharp tailoring and bright colour palettes.
Main Image: Harris Reed
READ MORE
The Best Sustainable Fashion Brands / Must-Have Fashion Coffee Table Books / The Ultimate Shopping Destination