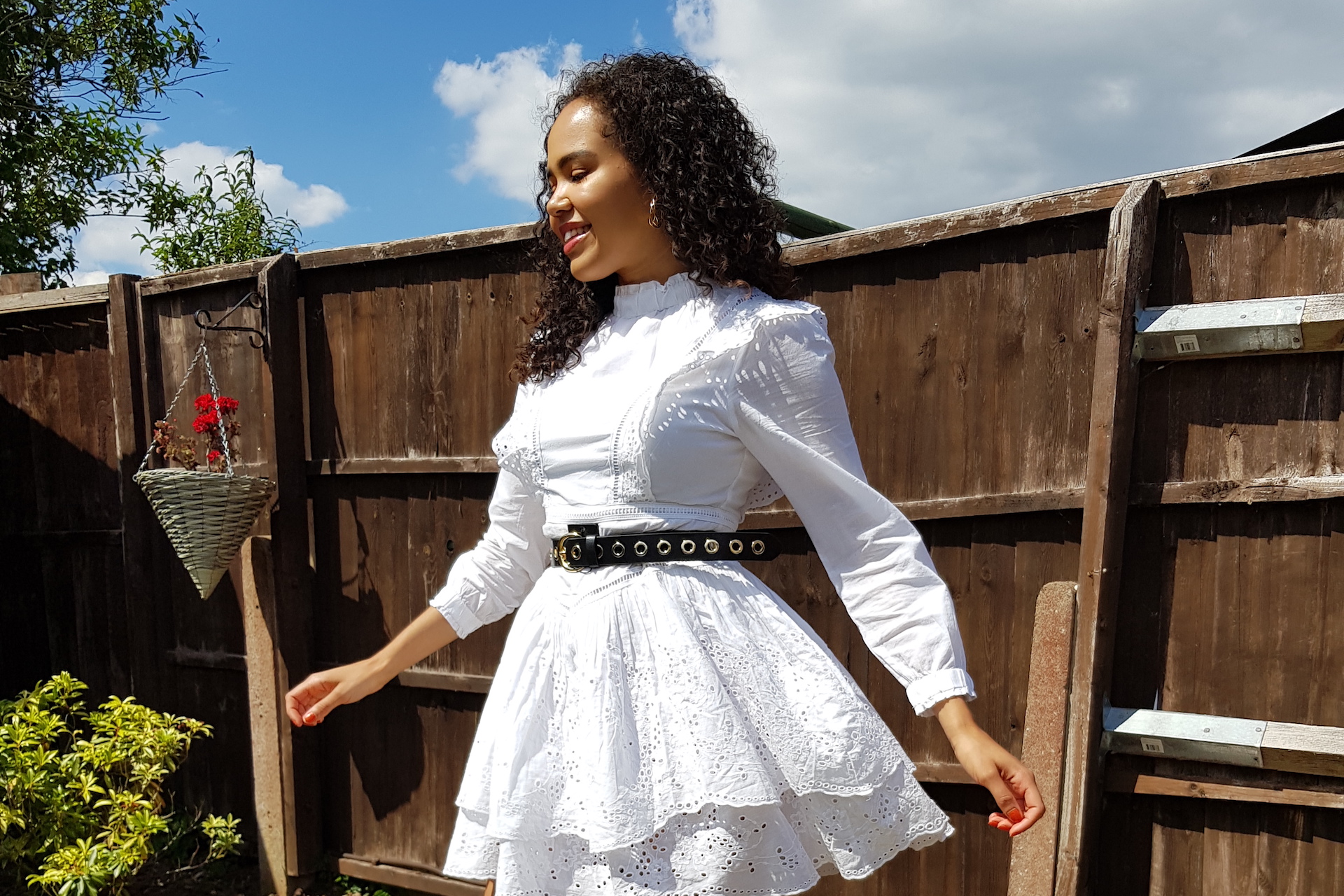 Make your catwalk debut this LFW with the #LFWCatwalkChallenge
---
Walk the runway this London Fashion Week with the British Fashion Council and John Lewis's #LFWCatwalkChallenge
Beautiful gowns, avant-garde designs, star-studded front rows… London Fashion Week is the high point in the annual fashion calendar, when the country's vast pool of creative talent and Great British brands come together to show off their latest collections to the world. And now you can get involved, too, with the British Fashion Council and John Lewis's #LFWCatwalkChallenge.
Due to the current Covid-19 pandemic, for the first time ever this London Fashion Week (LFW), from 12-14 June, will be held entirely online, merging the womenswear and menswear collections on one gender-neutral platform. Although the runway shows will be sorely missed by fashion fans, the upside is that for the first time LFW will be open to a public audience and will be equally available to press, buyers and customers alike.
And there's another positive to it, too – the chance to channel your inner Naomi and strut your stuff on the LFW schedule. To this end, the British Fashion Council has teamed up with John Lewis to ask you to dress up in an outfit that brings you joy, and share videos of yourselves creating your own catwalk at home using the hashtag #LFWCatwalkChallenge and tagging @johnlewisandpartners on your grid or stories.
Highlights will then be made into a film that will be shared on the LFW digital schedule on Sunday 14 June. It's the first time a fashion show created with public-generated content will be part of LFW.
Feeling nervous about sharing your best vogueing on social media? Perhaps the knowledge that for every video entry made via the hashtag John Lewis will donate £5 to the BFC Foundation Fashion Fund for the Covid Crisis will be that extra bit of motivation you need. The fund was set up in March to support creative fashion businesses and nurture the next generation of student talent, helping them to survive the economic challenges of the coronavirus pandemic and thrive after it.
"As ongoing patrons of the BFC we know how important and vital the fashion industry is to Britain and are pleased we can help raise much-needed funds to support and underpin future talent," explains Christine Kasoulis, John Lewis's Fashion Director.
"At John Lewis we have always valued the incredible work, expertise and creativity of our renowned British designers and have celebrated this in many forms…The ​#​LFWCatwalkChallenge hopes to harness the transformative power of clothes, be an inclusive and joyful celebration of fashion and self-expression, allowing us to indulge in 'dressing up'. We know fashion may not be highest on everyone's agenda, but we hope to lift spirits and raise some money."
To take part, simply post a video using the hashtag #LFWCawalkChallenge and tag @johnlewisandpartners on either your Instagram grid or stories. The LFW film will be put together with video entries submitted between 9am Tuesday 9 June to midday Friday 12 June. However, the LFW Catwalk Challenge and John Lewis donations will continue through LFW until midnight on the 14 June.
Featured image: Olivia Robinson @jl_oliviar