C&TH catch up with Jet Shenkman, the woman behind the bespoke womenswear brand Eponine, a favourite of the Duchess of Cambridge…
Inspired by her love for vintage clothing, Jet Shenkman gave up her job as a personal stylist with the ambition to create clothes that had the elegant lines and feminine shapes of the Fifties and the unexpected styles and detailing of the Sixties.
The result was the bespoke label Eponine, the made-to-measure luxury clothing line that's timeless and easy to wear. The label features a beautiful array of pretty waist skimming dresses that have matching coats – good for special occasions, but not overbearing.
The Duchess of Cambridge is a new fan of the brand. As a result, The Telegraph has caught on, noting the emerging hype – hype that's only going to escalate with royal approval.
All of the clothes are designed and made by a team of in-house specialists, using couture fabrics and creating individual pieces for clients around the world but with the ready-to wear price tag!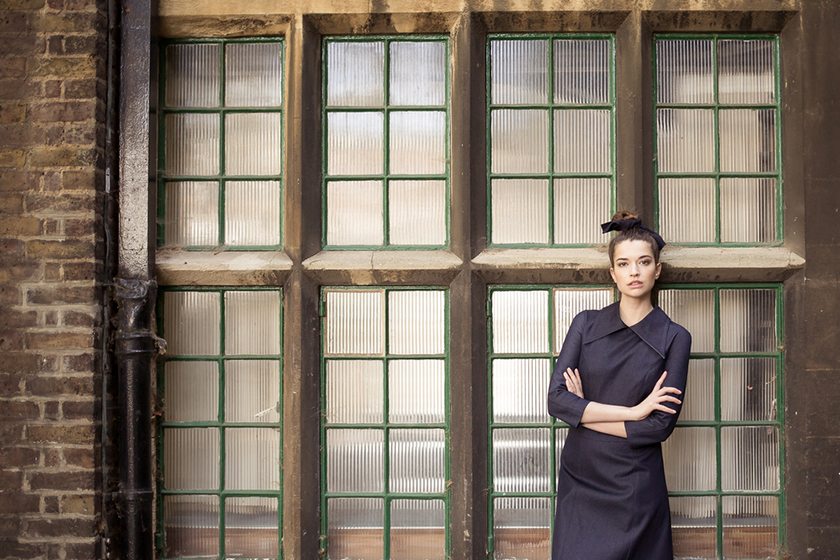 We catch up with Jet, who tells us about her latest collection, how it is working from home and how she can't wait to become a grandmother…
What sparked the idea for Eponine?
My determination to re-introduce the elegance of the 50's and 60's and girlfriends forever asking me for styling and shopping tips (I worked as a stylist for private clients in Japan and Hong Kong).
How did the label's name Eponine come about?
My family is obsessed with Les Misérables, the musical, and our favourite character is Eponine. She is a lively tomboy, full of courage and determination. My children insisted we'd call my new adventure after her. 
Can you tell us about your latest collection?
This latest collection is a mixture of bespoke denim pieces and tweed. Each season we pick one colour to complement the blues and this season it is yellow. We design with all different shapes and ages in mind. 
What did you do before creating the label?
I did a contemporary art course at Sotheby's, a year at Regent's studying psychotherapy and counselling and focussed on my work as a bereavement volunteer at Cruse (which I still do).
What attracts you to vintage style clothing?
The elegance. Ladies in the clothing look effortless.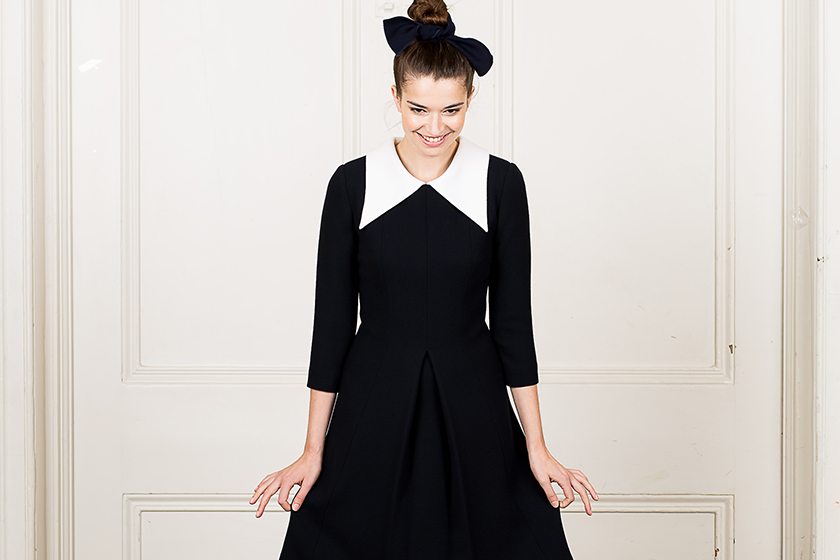 You work with a tailor in a studio, at your home in Kensington. What are the pros and cons to working from home?
The pros: being able to combine both home and work life and having a beautiful showroom.
The cons; the studio needs to expand and the children sometimes get fed up when they can't come down for breakfast when I am seeing a client!
How would you describe your own personal style?
Eclectic and outside the box.
How would you spend your perfect day in London?
Rummaging my way through Portobello Market on a Friday morning, a Japanese lunch at Umu in Bruton Place followed by a film at the Electric (Portobello Road).
Do you have any ambitions that you are yet to achieve?
Becoming a grandmother ranks quite high on the list!
Favourite piece of clothing you own?
My first Eponine tweed coat. Not only is it beautiful but holds a lot of sentimental value!
How do you switch off?
Sitting in front of a crackling fire in Wiltshire.
Style icon?
Iris Apfel.
Heels or flats?
Flats.
Town or country?
Both – but towny at heart!
First published March 2016
---