Why John Lewis's modern rarity is redefining luxury for today's modern woman.
Having arrived in John Lewis department stores and on johnlewis.com on 8th September, Jo Bennett and Iain Ewing's creation, is gaining traction and sales. Clementine Haxby talks textures, tones, and Theresa May…
With guest designers creating rare finds every season, this new collection offers a move away from disposable, fast fashion, instead presenting a rare take on luxury with an ethos for fewer, better pieces.
Designed in house by Jo Bennett, head of buying alongside Iain Ewing, head of design, modern rarity is a label that offers relaxed confidence and celebrates femininity.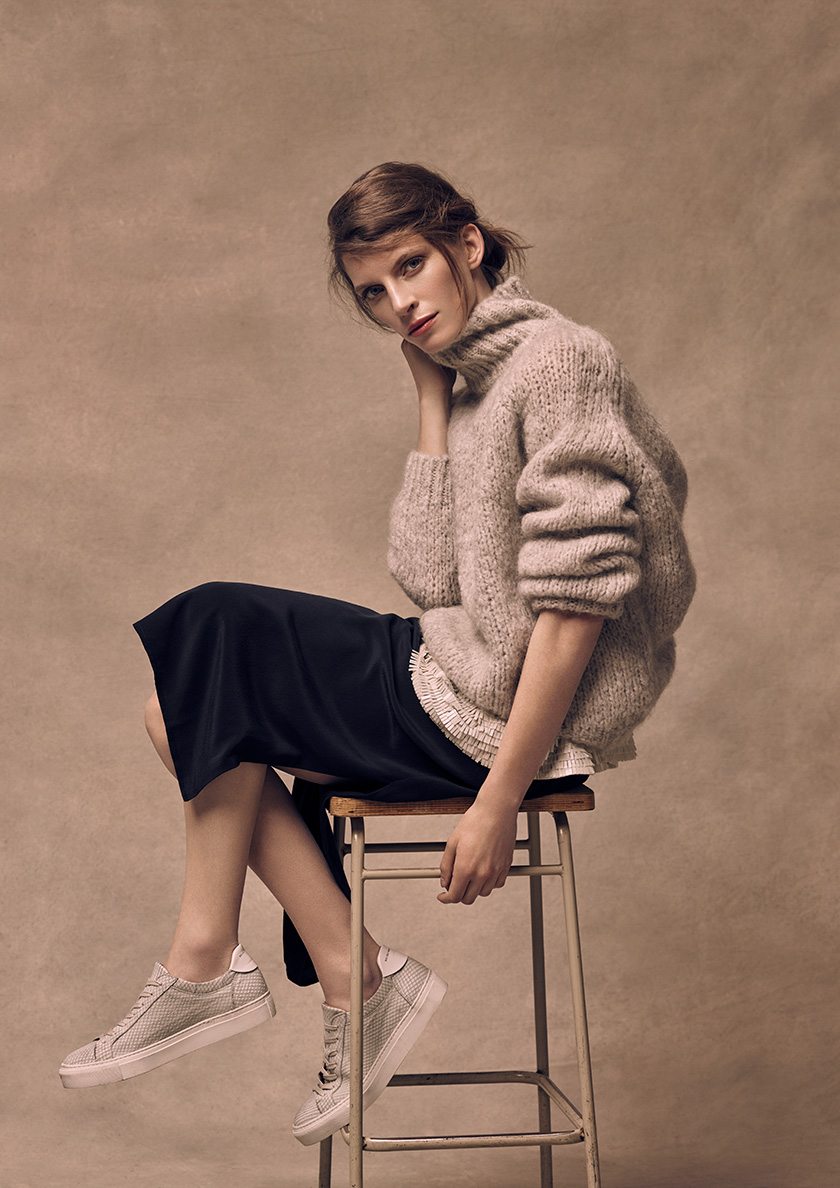 Creating pieces that are non-prescriptive, designed to be worn in many different ways, the label offers a fluid style that the modern woman of today can make her own.
In fact, Drapers reported that, 'John Lewis' new brand Modern Rarity has gone down well with shoppers, helping to boost womenswear sales at the retailer by 5.6% during the week to 10 September.' If that's the effect a week can have, we expect big things for the coming months.
So it's no surprise Theresa May has quickly hopped on board, opting to wear their asymmetric shirt to host her first London Fashion Week Party at Number 10. In a special collaboration for the launch, modern rarity invited renowned shirt designers Levi Palmer and Matthew Harding to design five contemporary shirts from £100 to £150.
https://www.instagram.com/p/BKaOSJ-gIat/?hl=en
May's head-turning palmer//harding cotton belted long shirt in white is sharply tailored with a dramatic drop back hem. Clean cut and directional, with a waistline that celebrates femininity, we think this was a perfect choice for the Prime-Minister – the epitome of a modern woman with a no-messing-around job on her hands.
But the shirt is just the start…modern rarity offers up a plethora of autumnal catches – a mohair and wool, oversized funnel neck sweater, £75; drop necked and fluid embellished camisoles in gold and ivory, £120; the Coatigan in ivory, smoky grey and cornflower blue – a must-have transitional staple crafted from boiled wool, £100; the "ebony" leather shoulder tote in taupe, £149.
A highlight is a military style full-length trench coat in a rich camel coloured cashmere for £550. Surely something that's on Theresa's shopping list this month – it's already in the wardrobe of Lorraine Candy…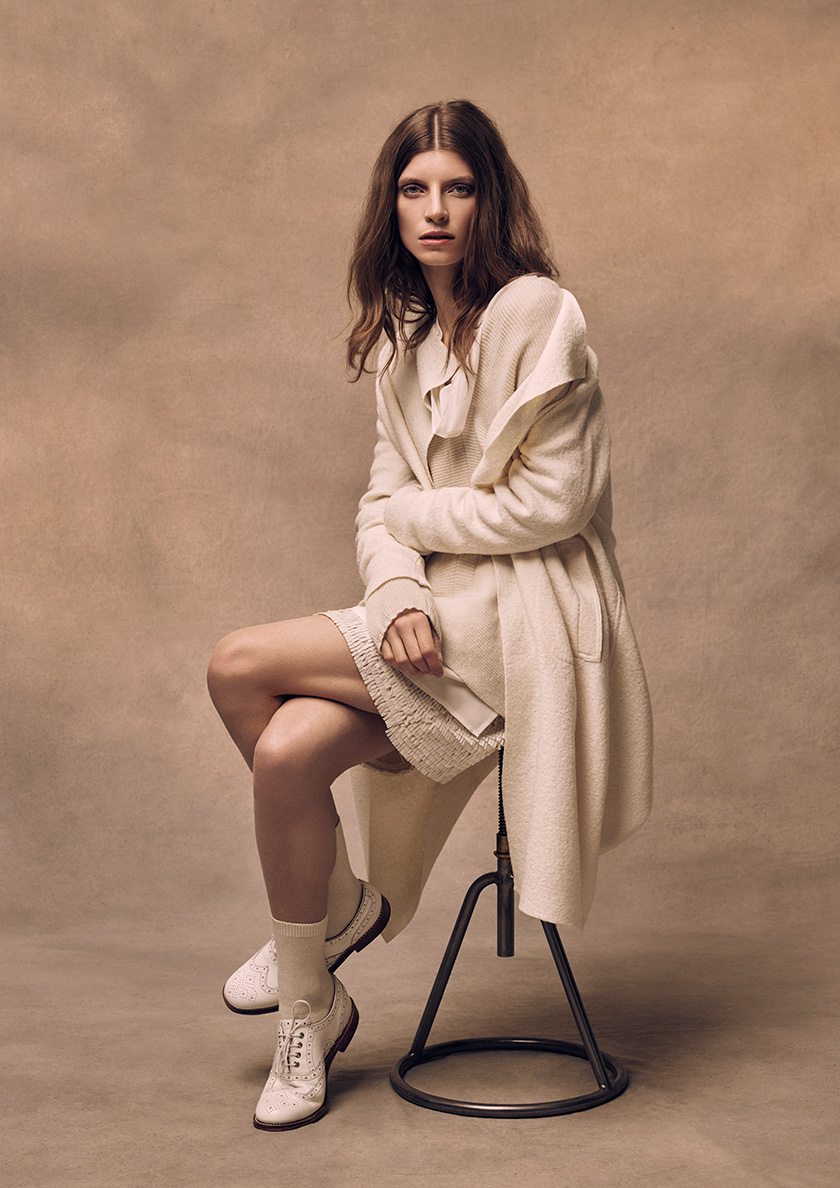 With an ethos that focuses on 'fewer, better pieces', modern rarity is a much-needed helping hand for the modern woman searching for affordable luxury.
Bid farewell to stress-inducing trips to Peter Jones, getting lost among concessions of over-priced temptation. Treat yourself, and your purse to some guilt-free, but entirely authentic, luxury.
(But make sure you lock your wardrobe, because this is a collection your daughter will be sure to steal…)
Editor's Picks:
READ MORE: Why we love micro bags
READ MORE:Go behind the scenes of the Temperley London S/S'17 show
---