Hum Fleming shares her style secrets…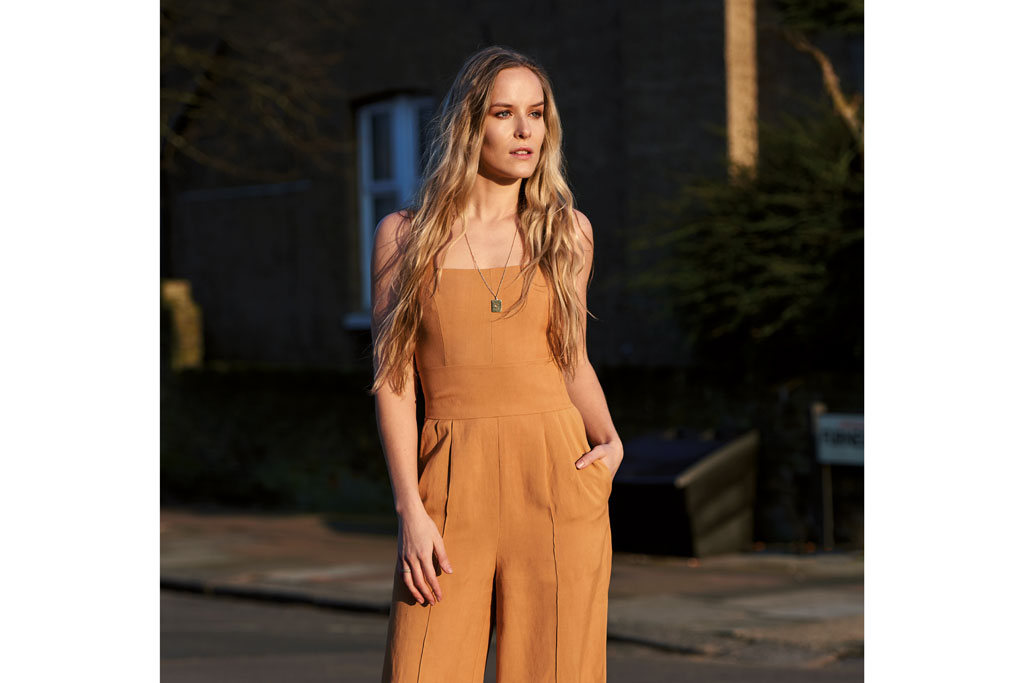 Event dressing?
My Usisi jumpsuit (above). I'll be wearing it next to a friend's wedding.
Stressful dressing?
Shoes! I hate very high heels. I would much rather be in trainers.
Wardrobe failsafes?
I love a suit for any occasion. I have a wonderful little collection, including an incredible white tie suit by Anderson & Sheppard, which is a copy of one of Marlene Dietrich's, and a Solero-yellow double-breasted version by Jessica K.
Everyday uniform?
I work in PR and I'm an ambassador for Young Epilepsy, a charity for children with epilepsy. Day-to-day I'm casual with no make-up and predominantly live in sportswear, a Michael Kors bodysuit or silk trousers by Serena Bute.
Style crushes?
Marlene Dietrich, Alexa Chung and Laura Bailey.
Power dressing?
I always feel invincible in any Galvan London pieces, whether it's one of its chic structured jumpsuits or a sequin dress.
Holiday essentials?
Mini dresses from De La Vali. They come in fabulous prints that always look amazing with tanned legs, and Rebecca de Ravenel earrings.
Lounge lizard?
I love Deeba London silk pyjamas for breakfast in bed and snuggles with my blue whippet Maisie.
Finishing touches?
Celine sunglasses and an Usisi handbag.
Country walk?
A gorgeous Nadya Shah cape, or my Dad's jumper and muddy wellies.
Secret labels?
Eleanor Balfour has the most stunning dresses and shirt and trouser combos, and Valle & Vik has fabulous silk pieces.
Trend you'll be embracing?
Fashion rental platforms, I've just discovered Hurr Collective and My Wardrobe HQ.
Style cheats?
A Chanel handbag, Alexander McQueen trainers, and Reformation dresses for any wedding or party. Just don't put them in the washing machine!
@humfleming; youngepilepsy.org.uk
MORE MY STYLE:
---