Since its beginnings during the reign of Queen Anne in 1711, Royal Ascot has remained one of the world's most prestigious events in the racing and social calendar. Every year around 300,000 people attend, and as is the case with all big social occasions, what to wear is a big deal.
Luckily luxury menswear brand Oliver Brown – who have been appointed an Official Licensee for the third year running – have created a special collection of traditional formal day wear items which perfectly fit the Royal Ascot dress code. Melusine top hats, single and double-breasted waistcoats, braces and silk ties are specifically designed to embrace the unique charm and sartorial elegance of the Royal Meeting.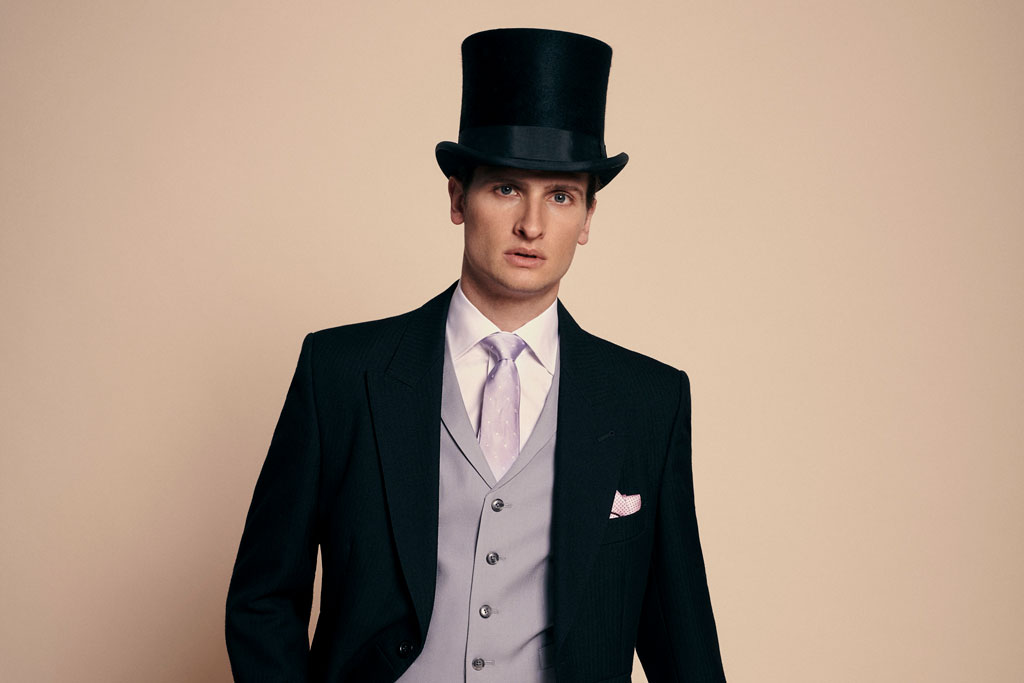 Oliver Brown have dressed a number of famous faces for Ascot over the years, including Damien Lewis, John Goodman, AP McCoy and Rory Bremner. Their store on Lower Sloane Street, in the heart of Chelsea, has become the go-to destination for morning wear, most notably with the racing fraternity who descend on the store from around the world, for ready-to-wear as well as the bespoke tailoring offer. It also houses the largest collection of antique silk top hats in the world, with over 1,200 in stock.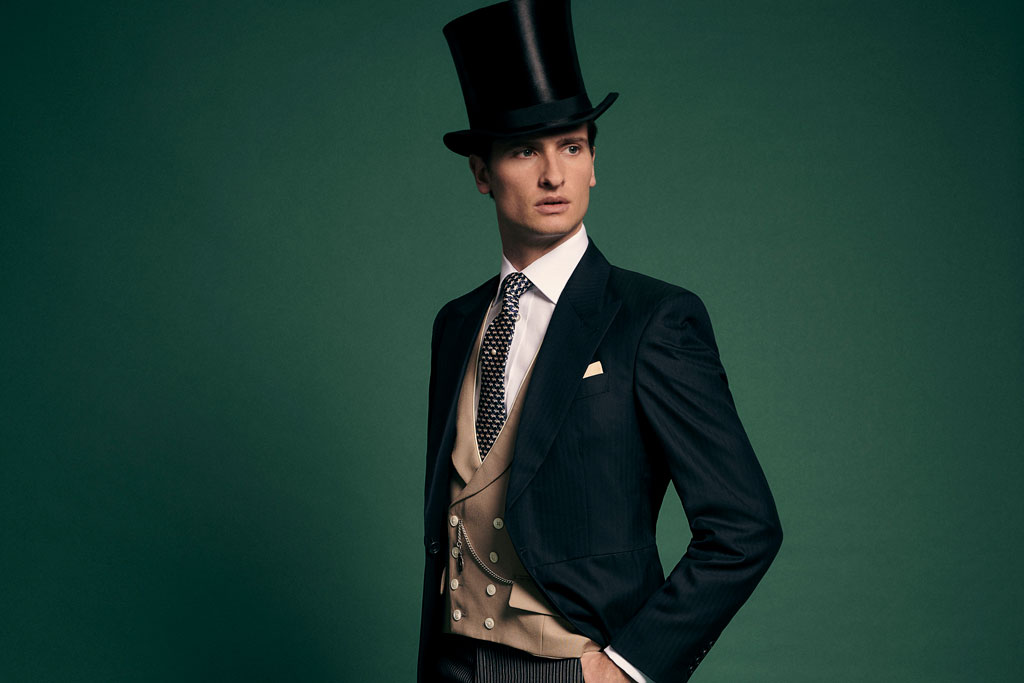 Morning dress, or formal day dress, is descended from cutaway riding coats worn in the nineteenth-century. Today it remains the traditional attire worn by men at weddings, memorial services, daytime events in the presence of H. M. The Queen, and at events during 'the Season' such as Royal Ascot.
Oliver Brown's morning coats are classically cut and crafted from pure wool in black, grey or – new for the 2019 season – midnight blue, cut from a super-fine wool which is unlined for added comfort. As with all Oliver Brown products, detail is key. Each morning coat is finished with pick stitching on the lapels, real horn buttons, four-button working cuffs, pick stitching on the lapels, and a hidden secret pocket in the tail of the coat.
"We are honoured and privileged to be an Official Licensee of Royal Ascot for the third consecutive year, having worked with the racecourse for a number of years," says Proprietor Kristian Ferner Robson. "We are best known for our unique house style which blends classic tailoring with contemporary design – the perfect synergy with Royal Ascot. I adore the traditions of the Royal Ascot dress code and have worked with my team to create a timeless collection of classically cut morning wear pieces and accessories fit for the occasion, which I hope are worn by gentlemen for many years to come."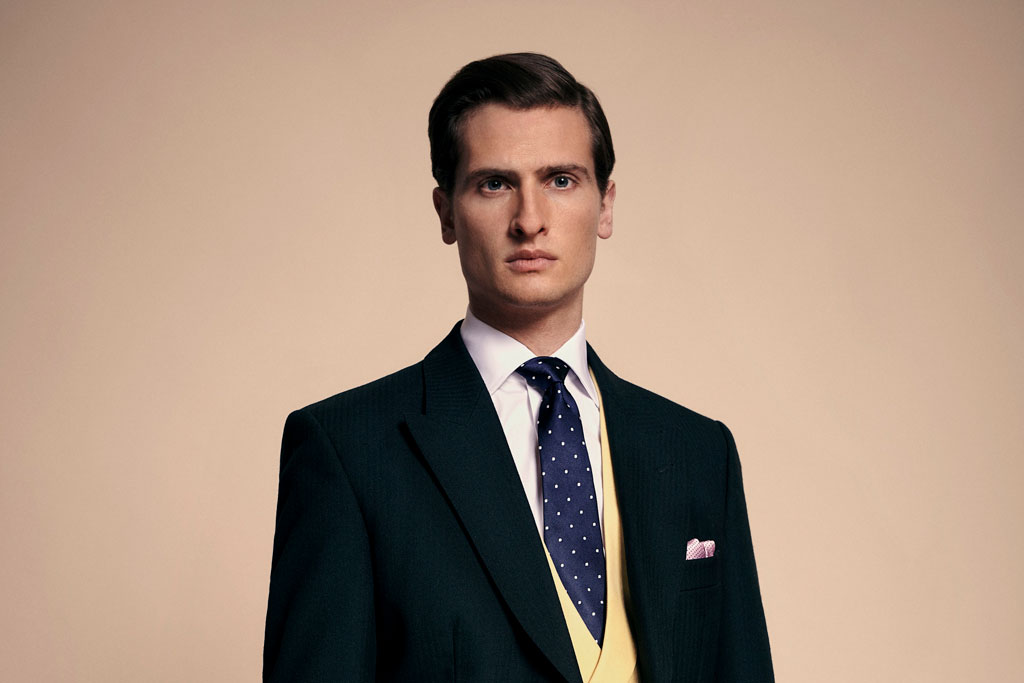 Waistcoats offer the perfect canvas for individual expression. Morning wear should be colourful, and Oliver Brown offer a myriad of shared and styles to suit every taste. Available in single and double-breasted, classically cut in a range of wool, silk and linen, and feature a horse motif satin back panel, the perfect pairing for the Royal Meeting.
Lightweight suiting is a line that has seen significant expansion at Oliver Brown this season. The new two and three-piece lightweight ready-to-wear suits are perfect for summer weddings and the Queen Anne Enclosure at Royal Ascot. Each suit is tailored in the 'classic-fitted' Eaton block and made from 100% wool in two vibrant colours, they are finished with working cuffs, pick stitch detailing, and a canvassed chest-piece.
Gentleman looking for the finest level of tailoring should explore Oliver Brown's Bespoke offering which is led by third generation master tailor Juan Carlos Benito Jorge. Carlos' celebrated house style is a unique fusion of precise bespoke tailoring from Madrid, complemented by a more traditional Savile row silhouette. He cuts every pattern with the shears of his great grandfather, who first brought them to London when he embarked on his six-year apprenticeship at Kilgour on Savile Row.
Bespoke Coordinator Jonathan Loe says of Oliver Brown bespoke; "The most exciting aspect is our mixture of the highest level of make in Europe with a unique perspective on style, finishing, and the way in which our Head Tailor cuts garments to fit our clients."
Check out Oliver Brown's Royal Ascot collection at oliverbrown.org
---