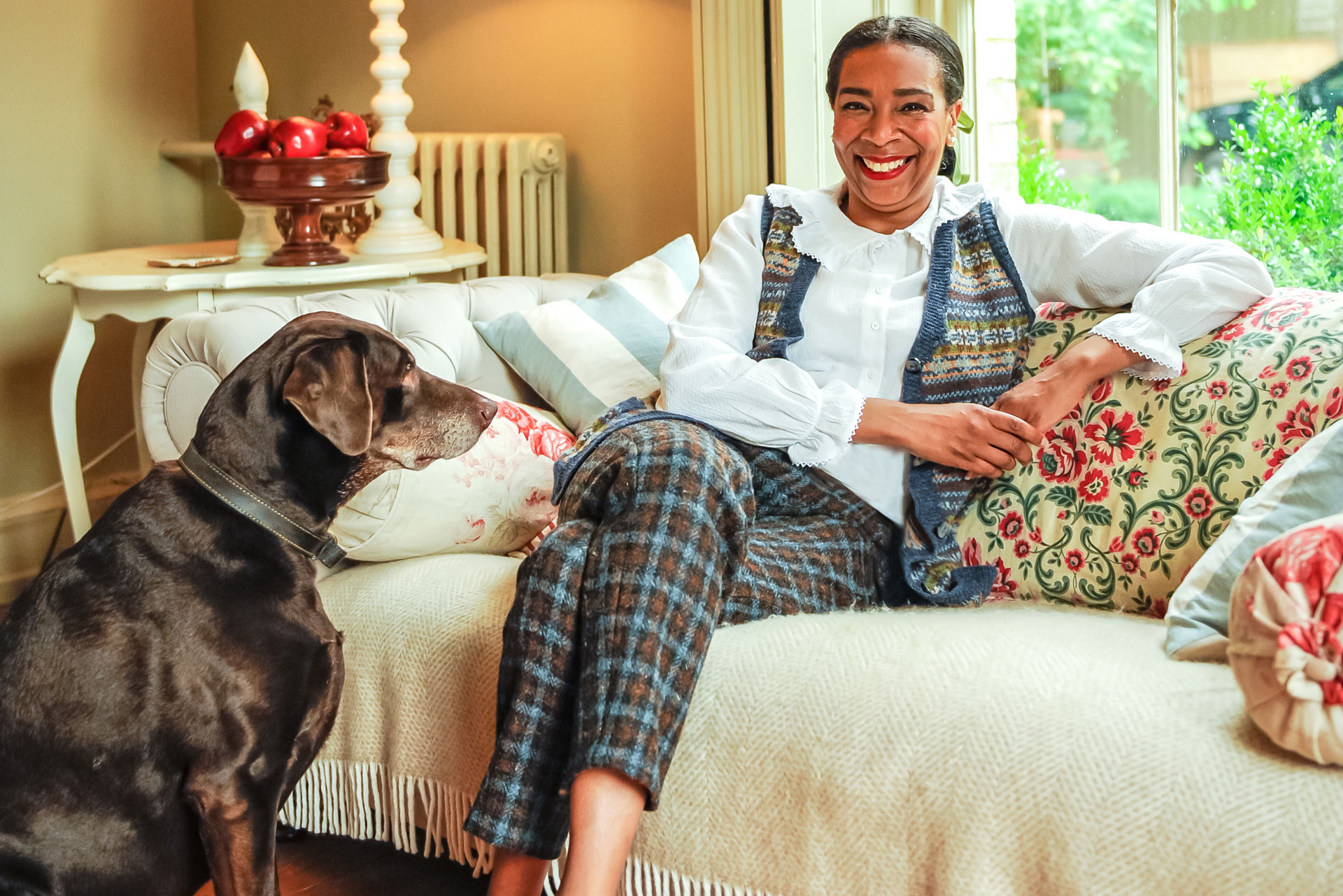 An Inside Look at Paula Sutton & Brora's Capsule Collection
---
Spoiler: we want everything
In case you hadn't noticed, it's getting chilly. But before you run headfirst into hibernation (trust me, we're excited too), consider a trip to Brora to stock up on your seasonal wardrobe. The Great British Brand, renowned for its sumptuous Scottish cashmere, has partnered with stylist and writer Paula Sutton (a.k.a Hill House Vintage) on a new nine-piece capsule collection chock-full of tweed, fair isle, and of course, cashmere. We caught up with Paula and Brora's founder, Victoria Stapleton, to find out what (or who…) inspired the collection and how the two ended up coming together.
How did the collaboration come about?
Victoria: I'd been following Paula on Instagram and loved the characters that she played. Then, I kept seeing that she was very often wearing Brora, so I thought this was a perfect collaboration with somebody who authentically loved the brand, but that was also playful, fun and optimistic – we all need a bit of that in our lives.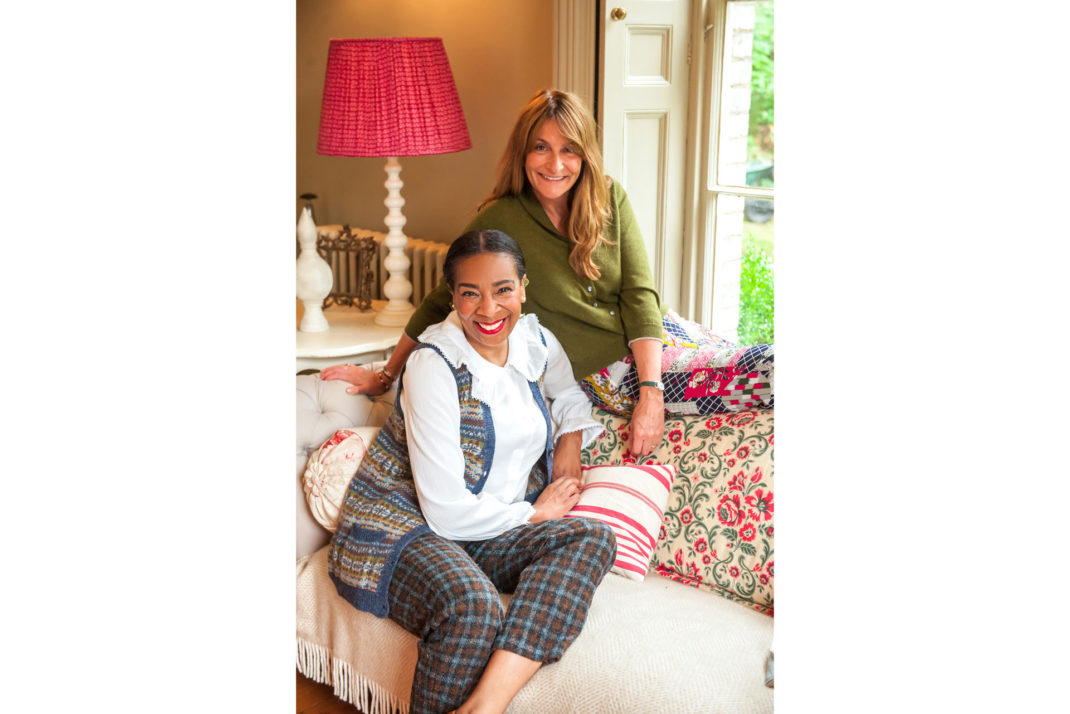 Paula: I'd been a fan of Brora for a good 20 years, and have always loved the brand. I've got three or four cashmere cardigans that I've kept for 15 to 20 years a piece, so they're really lovely heirloom pieces that you can cherish forever. So, when Victoria asked me to help design a collection, I was absolutely delighted.
Victoria: All our cashmere is made in one of the oldest mills in Scotland (running since 1797), so this is the very finest Scottish cashmere, and as Paula says, it really does last.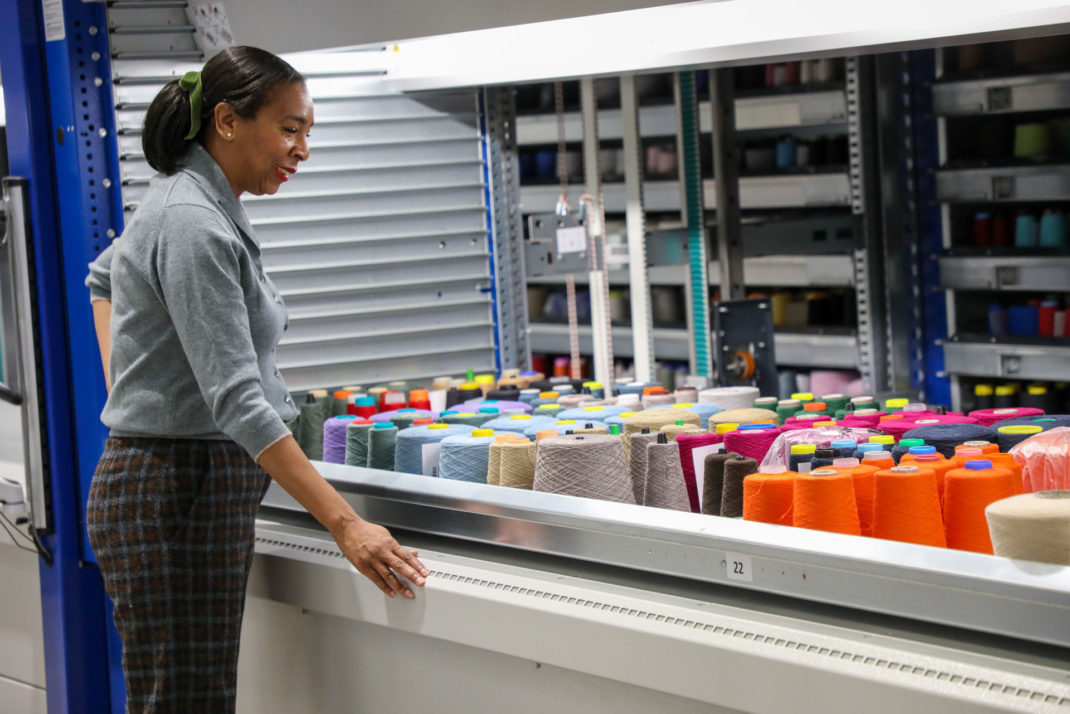 What is your favourite piece from the collection?
Paula: Mine is the Harris Tweed Tapered Leg Trousers because they go with everything in the collection, and so much more. They're very chic; they can be casual, or you can dress them up – I can imagine them with a nice brown heel.
Victoria: The Harris Tweed is so special because it is woven on a loom that is cycled, so we're talking seriously slow fashion. I love so much of the collection, but I have to mention the long socks because these are completely fabulous – and are going to look very good with my kilt.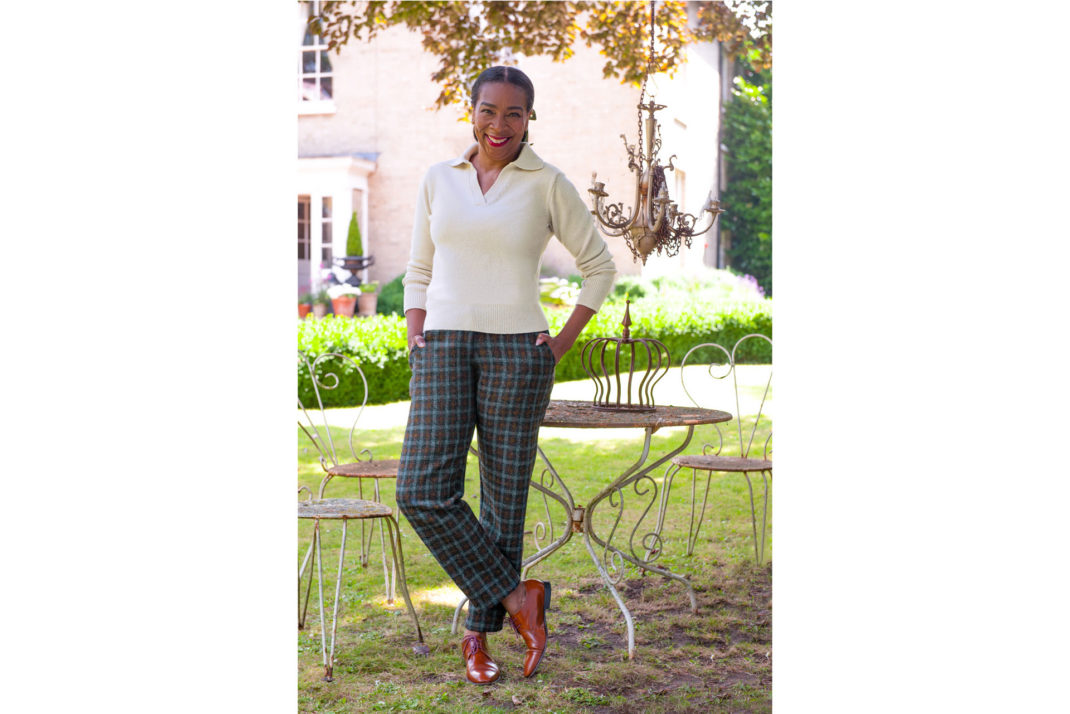 Can you tell us about the sustainability aspects of the collection?
Victoria: Ever since I started Brora 28 years ago, sustainability, making locally and with natural fibres has been a key part of the collections. It's something that comes naturally to us which is something of a relief and probably one of the reasons Paula was happy to work with us. In fact, this year we've done an audit of the entire company to analyse our carbon footprint and put money into projects that are going to help the planet, from reforestation in Scotland to grasslands in Mongolia – this all really important stuff for Brora. But for the Paula Sutton collection, we're talking Scottish cashmere made locally of the very best fibres, 100 per cent wool which is biodegradable, natural and recyclable, and tweed that's made in limited runs.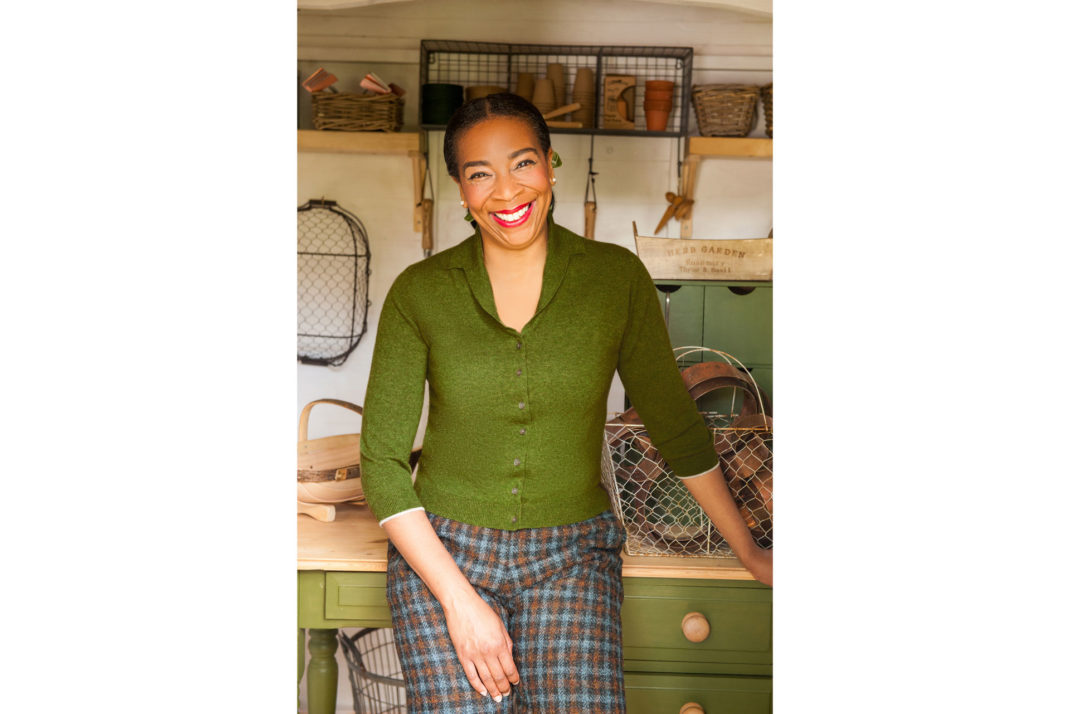 What do you most look forward to about autumn and winter?
Paula: I love autumn dressing; I look forward to cosying up in jackets, cardigans and jumpers. I've always worn tweed, but also love the addition of a little jaunty hat. So, I've got my tam o' shanter hat which was a perfect addition to the collection.
Victoria: I've always been a knitwear fanatic, obviously. When I started Brora 28 years ago, we only did knitwear to begin with, so people think of us as connoisseurs of Scottish cashmere and great knitwear, but we do so much more than that now. My jumper cupboard however is slightly embarrassing.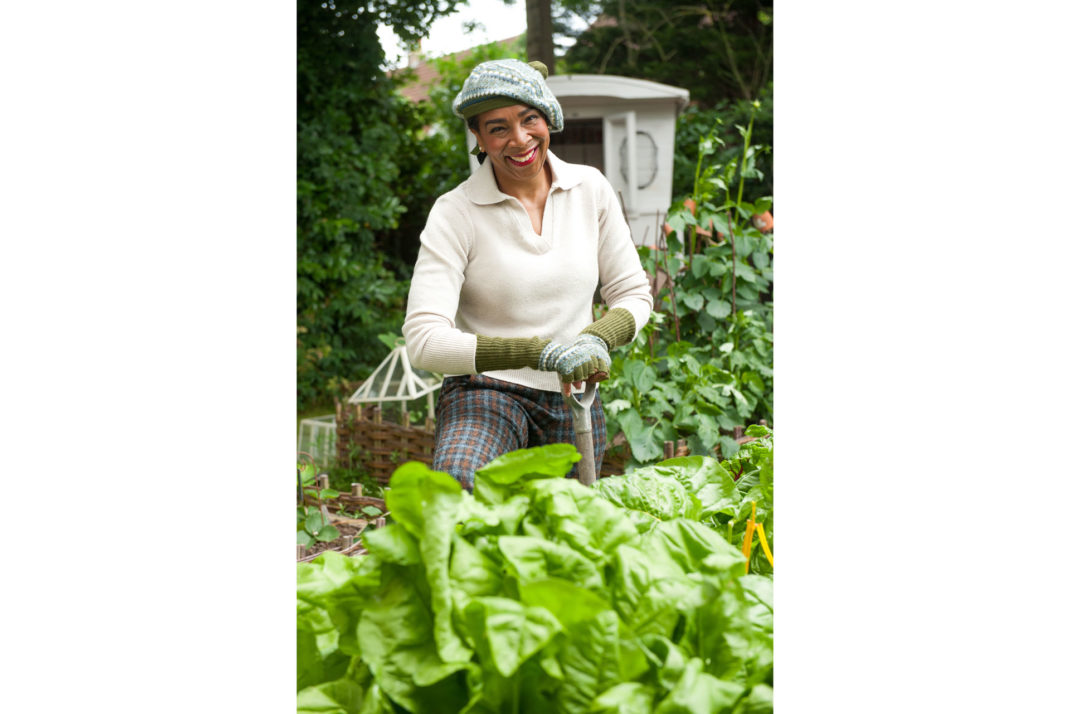 Paula, you moved from South London to rural west Norfolk – how does your style reflect this shift?
Paula: I have to wear hardwearing clothes, so as much as I love my dresses, when it comes to autumn and winter, it gets a lot colder than it did when I was living in central London, so I need to wear things like cashmere and harris tweed. I know 'need' is quite a strong word, but it's really important if you want to be stylish to have fabrics that are long-lasting but also warm.
What inspired the collection?
Paula: I'm a theatrical dresser so I always have these images of who I am when I'm putting my clothes together, and this collection was all about a 1920s or 30s golfing lady; an imaginary person who I thought was very chic and almost cocktail ready, a little bit eccentric, wearing her lovely sporting attire.
Victoria: Hence the long socks! Because you couldn't have your long tweed trousers without some great socks.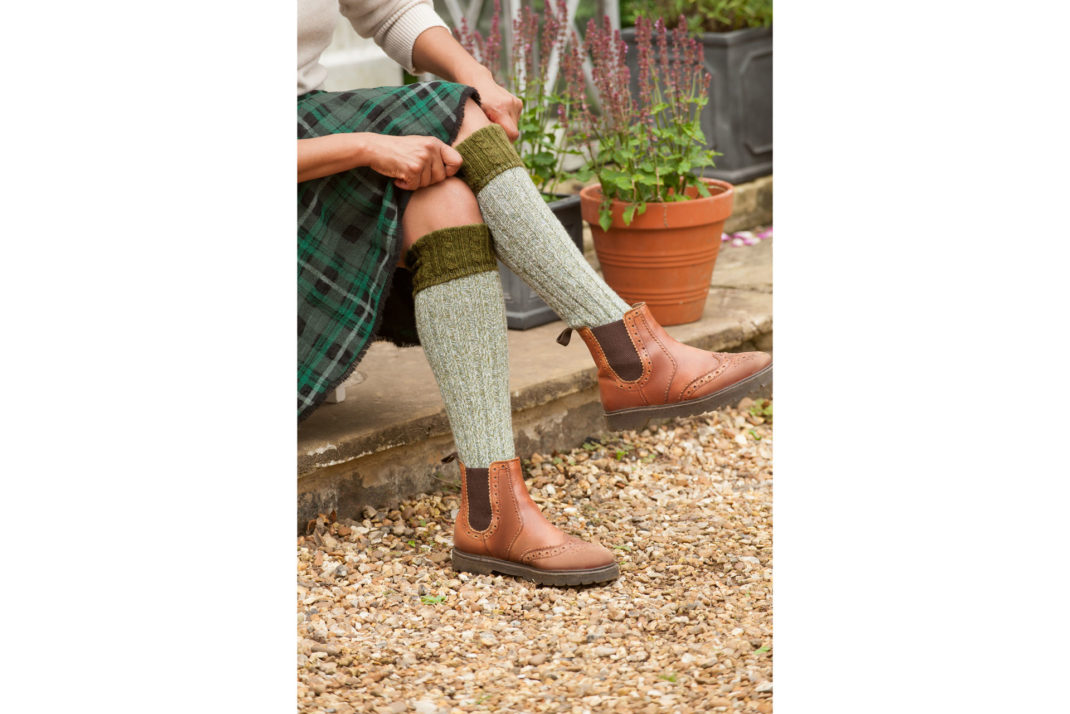 Can you describe the collection in three words?
Paula: I would say nostalgic, chic and joyful.
Victoria: And let's add creative.
What are your autumn/winter style essentials?
Paula: Cashmere; I always have to have a cashmere cardigan or something that is cosy, luxe, and that you can keep for years. But it's nice to have something a little versatile you can throw on or take off depending on the temperature – the sleeveless cardigan is very transitional in the sense that you can wear it in early autumn with a puff sleeve blouse and then layer in winter.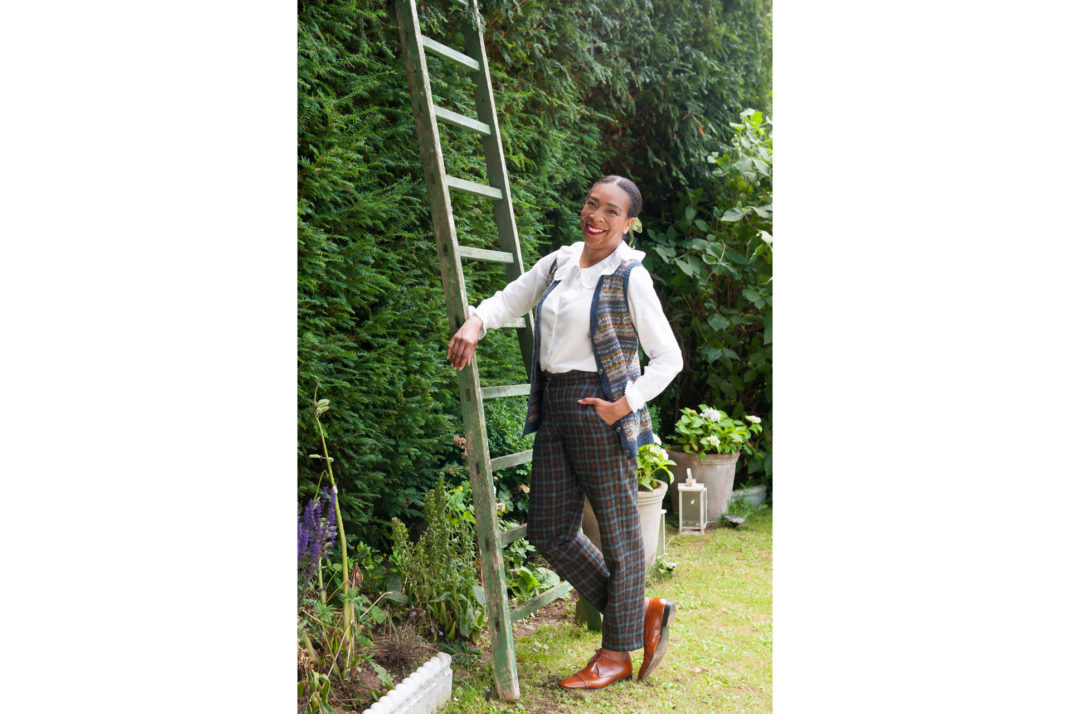 Victoria: I'm all about layering up soft fabrics, whether it's cashmere, soft wools, corduroys, velvets – and those are really key fabrics in the Brora collection.
Shop the collection at broraonline.com
Trending: Velvet For Autumn 2021 / 'Green' Jumpers Just in Time for Autumn