Richard Hopton meets Savile Row's newest recruit and first women's-only tailor, Phoebe Gormley of Gormley & Gamble. Read the interview here…
Phoebe Gormley: The 23 year old changing the face of Savile Row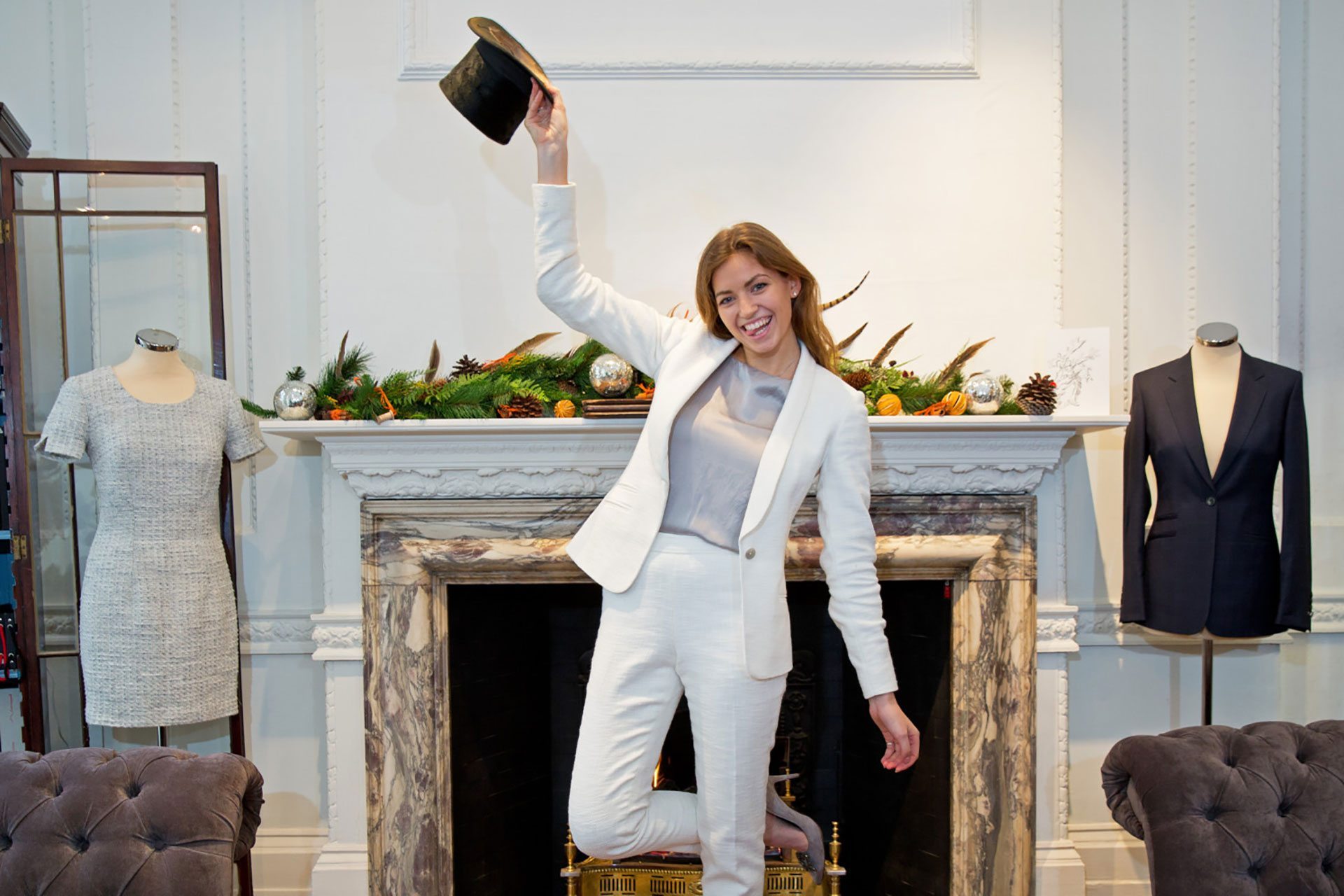 Phoebe Gormley is the newest, brightest face on Savile Row. In a fusty world, traditionally dominated by middle-aged men, Phoebe's gender and youth – a mere 23 – mark her out as an unusual recruit to tailoring's most famous quartier.
Gormley & Gamble – the 'Gamble' was appended to add alliterative gravitas and as a private joke, reflecting her view of the venture – began trading in October 2014. Phoebe had started the company that summer, having decided to abandon her costume design studies at Nottingham Trent University in favour of putting what she knew into practice.
A first for Savile Row
Gormley & Gamble makes made-to-measure clothes exclusively for women, primarily suits for business and smart occasions, something Phoebe claims is a first on Savile Row. Clients discuss their requirements with her before being measured up. Phoebe enjoys her advisory role: 'women like to be able to talk about colours and hemlines when they have serious, focussed jobs.'
The client's measurements are recorded digitally and dispatched electronically to a factory in the Czech Republic, where the suits are then made by machine. This is a departure from the traditional Savile Row practice of hand-cut patterns and hand-cut and stitched clothes but one which Phoebe defends vigorously.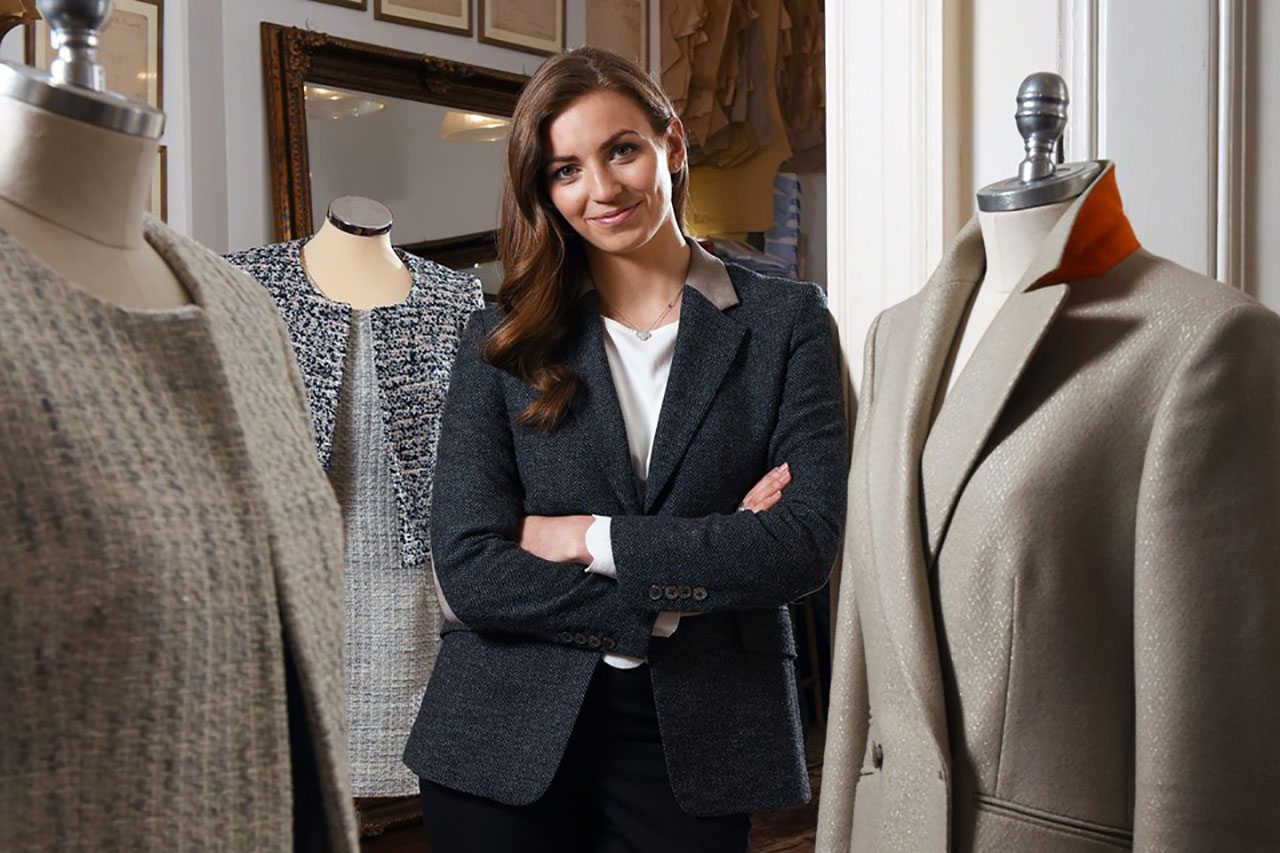 'Women,' she says, 'prefer the cleaner finish of machine-made clothes; they don't like the imperfections that give a handmade suit its individual, bespoke look.' Men, Phoebe says, 'like these small imperfections as they represent a secret signal to those in the know.'
Moreover, handmade clothes can be 'too delicate' for daily wear and, then, there is the question of price. A man's handmade two-piece suit will cost around £4,000 from a Savile Row tailor; a two-piece women's suit from Gormley & Gamble can start at less than £1,000, depending on the fabric chosen.
A passion for tailoring
Her interest in tailoring dates back to the age of 15, when she took one of her father's discarded suits apart and remade it for herself. It was an epiphany. Subsequently, she took holiday jobs in the tailoring world. 'I worked as a runner, sewing on buttons and being a full-time charmer.'
'I fell in love with Savile Row,' she says.
Phoebe's father is Rowan Gormley, who founded Naked Wines in 2008, selling it to Majestic for £70m last year. His influence is wide ranging: 'He has been through a number of ventures,' Phoebe says, 'which has normalised it for me.'
We discuss the notion that successful entrepreneurs are born, not made: 'There is, I think, something in that idea,' she says, 'you've got to have a burning desire to make it work, a driving passion. Some people are simply not meant for the start-up life.'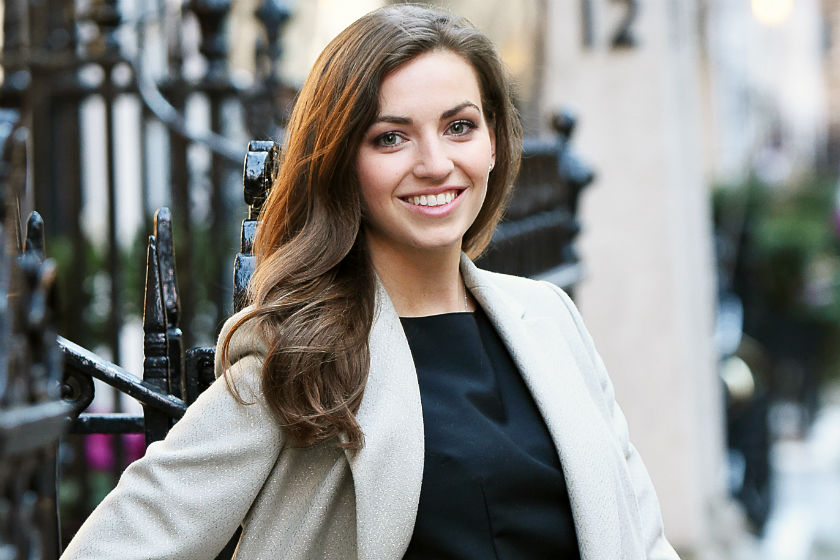 A bright future
At the age of 23, with a successful start-up already under her belt, Phoebe's future seems infinitely promising. Certainly, she is full of ideas. One is the Everyday Little Black Dress for which Phoebe arranged crowdfunding – another Savile Row first, she claims – to finance the production of 5,000 pieces, the idea being to provide a range of choice, off the peg. This was so successful that it's now available to buy online, after a 'Facetime Fitting'.
She is also working on an affordable sideline of 'super classics done insanely well', along the lines of Prêt-à-Porter, to sit alongside the made-to-measure clothes. Named this year in Forbes' 30 under 30, we know there's still much to come from this young entrepreneur. Stay tuned!
---