Tamara Ralph is living her own modern fashion fairytale. Kate Finnigan meets the designer taking Paris by storm
A Timeless Fairytale
There's a moment captured in Isabella Lombardini's photographs of Ralph & Russo's most recent Paris couture show that could have been taken in 1950s London or the 1910s in New York. Yes, perhaps the cameras in the background are something of a giveaway, but the two models photographed backstage, excited to show off their exquisite haute couture dresses for a waiting audience, have an eternal allure. And how could they not when, at the heart of the picture, are two enduring elements – time and human endeavour. No matter what the year, a pleated pink tulle dress, smothered with tens of thousands of sparkling hand-stitched paillettes and Swarovski stones, worn by a woman enjoying herself, will always be breathtaking.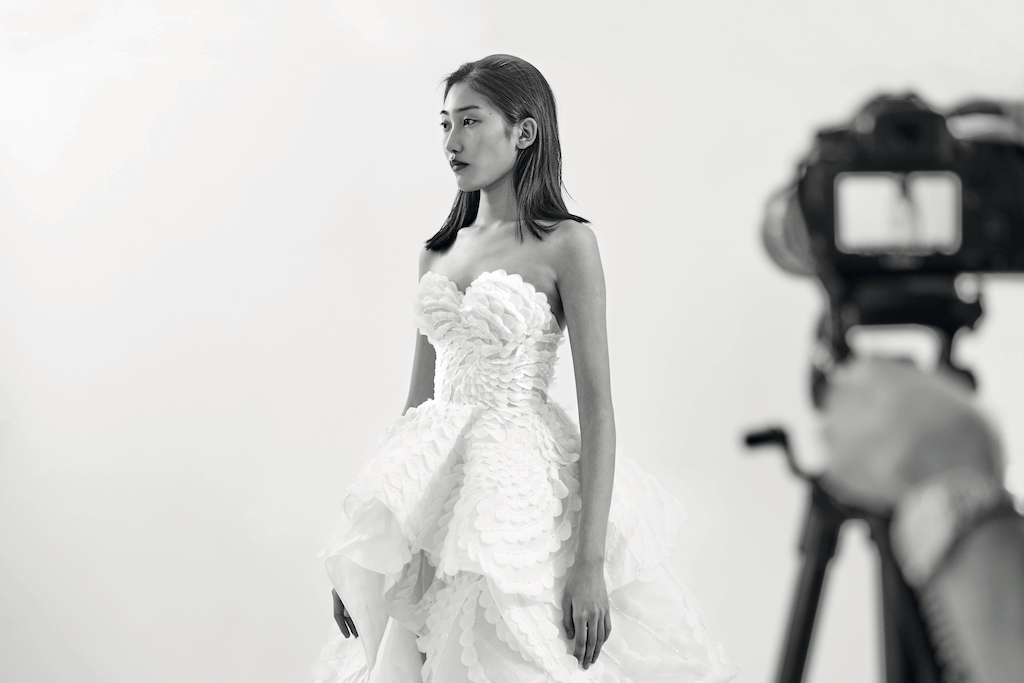 Lombardini, a photographer with the German camera makers Leica, was given access to capture the drama, craftsmanship and beauty of the Ralph & Russo world ahead of the London house's SS'19 haute couture show in Paris in January this year.
Ralph & Russo is one of fashion's most fabulous fairytales. The heroine is Tamara Ralph, who grew up in Australia in the 1980s and '90s, far from the traditional world of haute couture, but taught to sew to a high standard by her mother and grandmother, who had been a couturier back in London, as her own mother had been.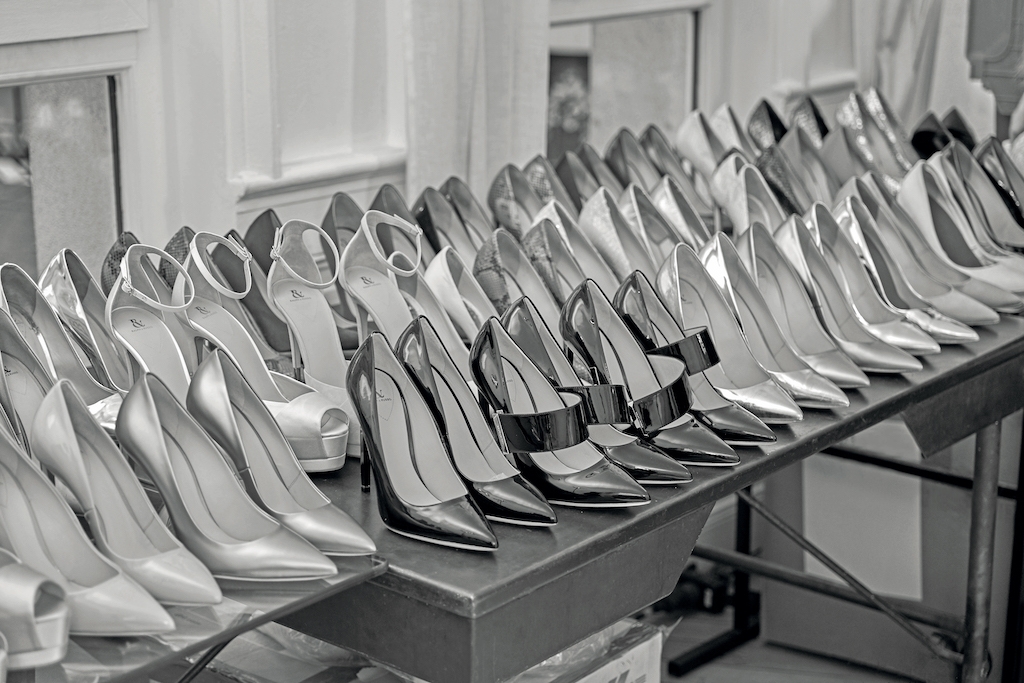 'Having generations of skills in my family really shaped me,' says Ralph. 'When I wanted to be a designer my grandmother said, "How can you be a designer if you don't know how to put a dress together? How can you make this if you don't understand how fabric falls?" She really drilled in the technical side so that now, when I sketch, I know how it's going to work.'
After Ralph moved to London, she met Michael Russo, another Australian, who would go on to be her life and business partner. Their combination of old-fashioned craft and flair for business has led to the creation of one of the biggest and most vibrant couture houses.
Milestones
Sitting in the elegant showroom of Ralph & Russo's grand Mayfair townhouse, where clients fly in from around the world for appointments, Ralph wears perfectly cut orange trousers and a long-sleeved houndstooth blouse (from the ready-to-wear collection she also designs), along with a sprinkling of diamonds.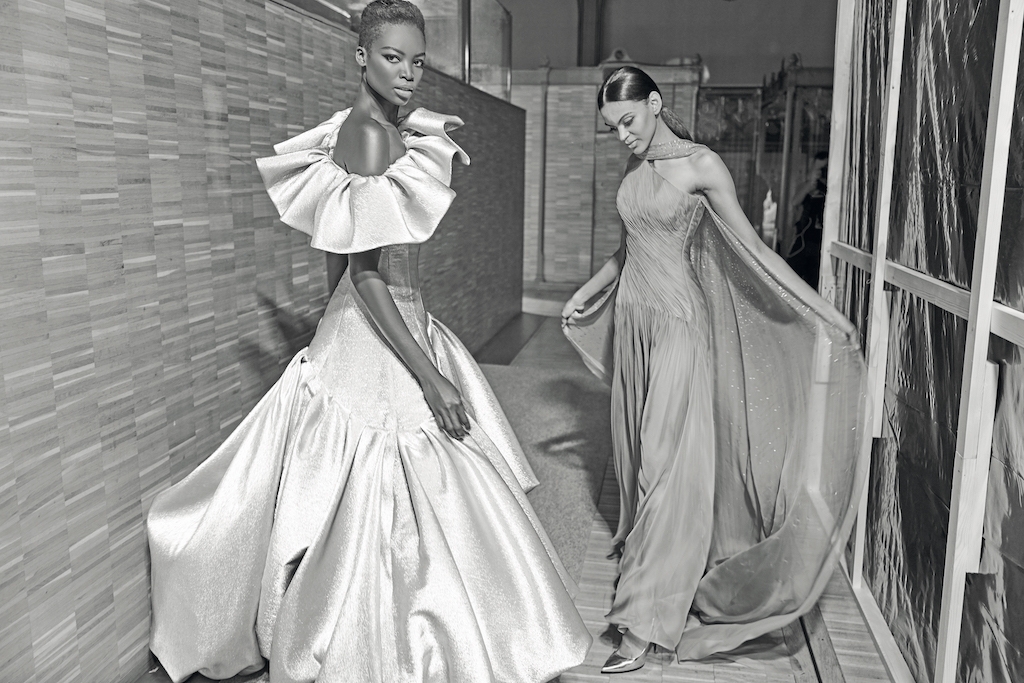 In 2014 she became the first female creative director from the UK in nearly a century to be accepted to show her collection during Paris Haute Couture week, the highest accolade for any couture house. 'It was a big moment for us,' she says in a quietly spoken and understated manner that seems to befit a couturier. 'We had never done a fashion show before then because we didn't want to do one until we had that recognition from the Chambre Syndicale de la Haute Couture.'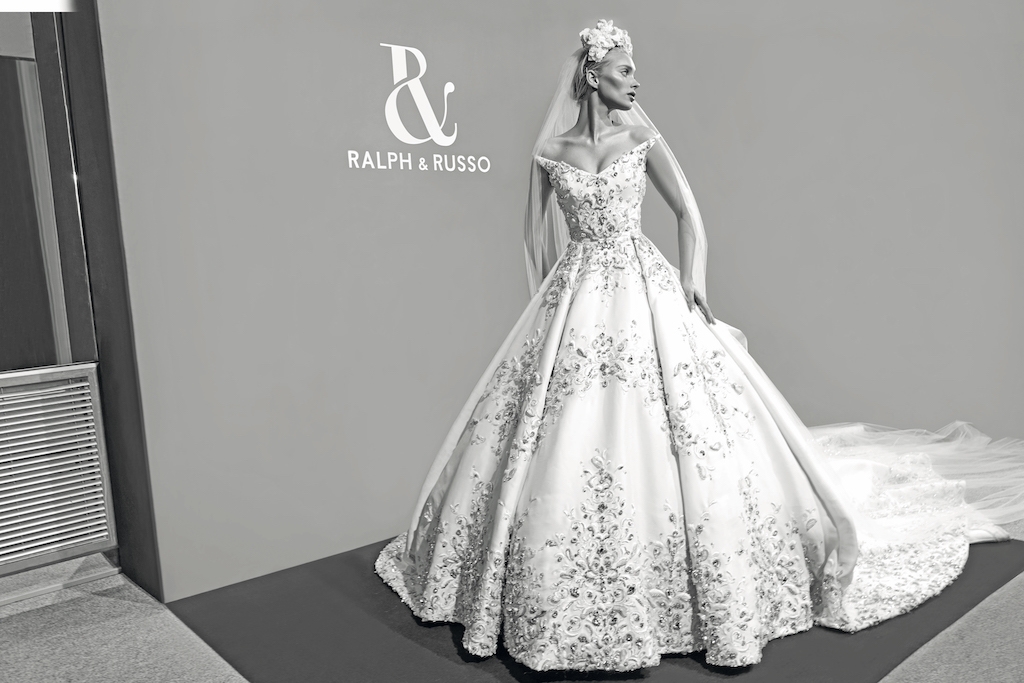 The confidence that they would get it came from the standard of excellence they had set themselves from the very beginning and which early on attracted a clientele that included Angelina Jolie and Beyoncé, designing the opening looks for the latter's 2014 Mrs Carter world tour. Now they have 250 artisans, including pattern cutters, embroiderers, tailors and other specialists, from over 40 different countries, working in the Knightsbridge atelier.
A Certain Kind of Simplicity
On almost every day of the week, crack teams of couturiers attend client appointments in far-flung parts of the world. 'They're very well-travelled women,' says Ralph. 'They're frequent fliers.' The new ready-to-wear line has enabled them to broaden access to the brand for non-couture customers – couture pieces after all start at around £30,000. In April they opened their latest ready-to-wear store in Monte-Carlo and one in New York is set to launch soon.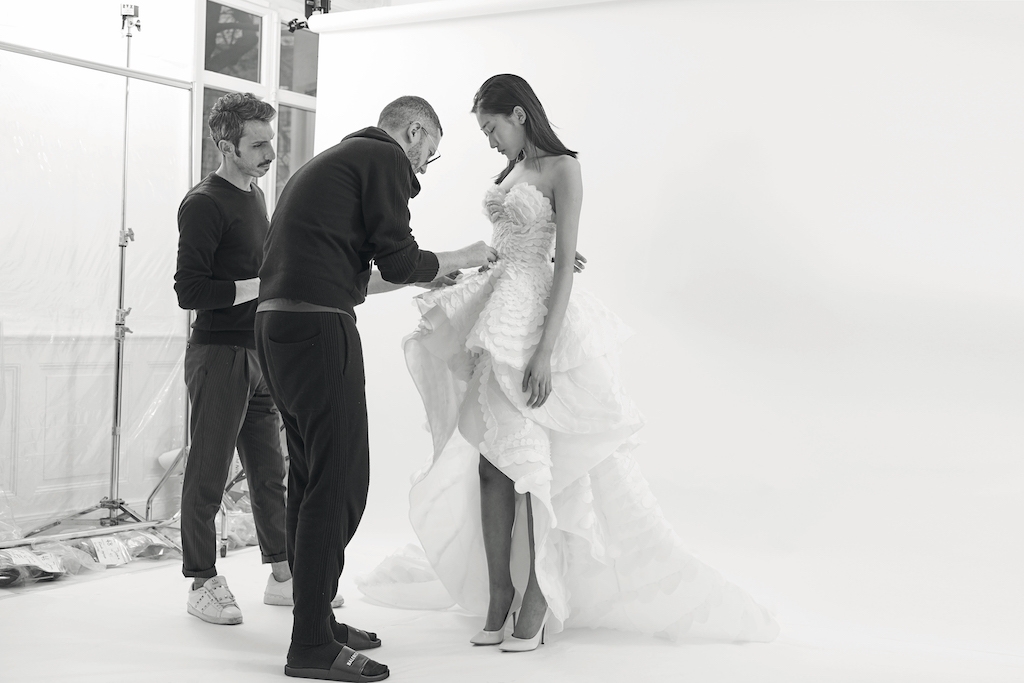 Ralph looks through Lombardini's photographs, pausing at one taken during the model casting in Paris prior to the show – a picture of an exquisite feather gown. 'When I sketched this piece I was originally imagining something that was quite elaborate and then we were looking at the cut and thought: actually, we love this so much let's keep it minimal. It's about the colour, it's about the vibrancy and energy. The team agreed, Michael agreed. And then they came back the next morning and they were all shocked. They said: "Tamara! I thought we said simple." And I said, "It is simple! It's only feathers."' She laughs, looking at the beautiful pouf of a gown captured in the light. 'Just thousands of hand-stitched feathers…'
Pre-Show Jitters
When it comes to show day, the nervous energy backstage can be high. These twice-yearly runway shows are so integral to the brand that the house sends almost every single one of their 400-strong employees to the French capital for two weeks. The atelier team has to be on hand for last-minute details and alterations; the sales team are there to see the elite group of international couture clients.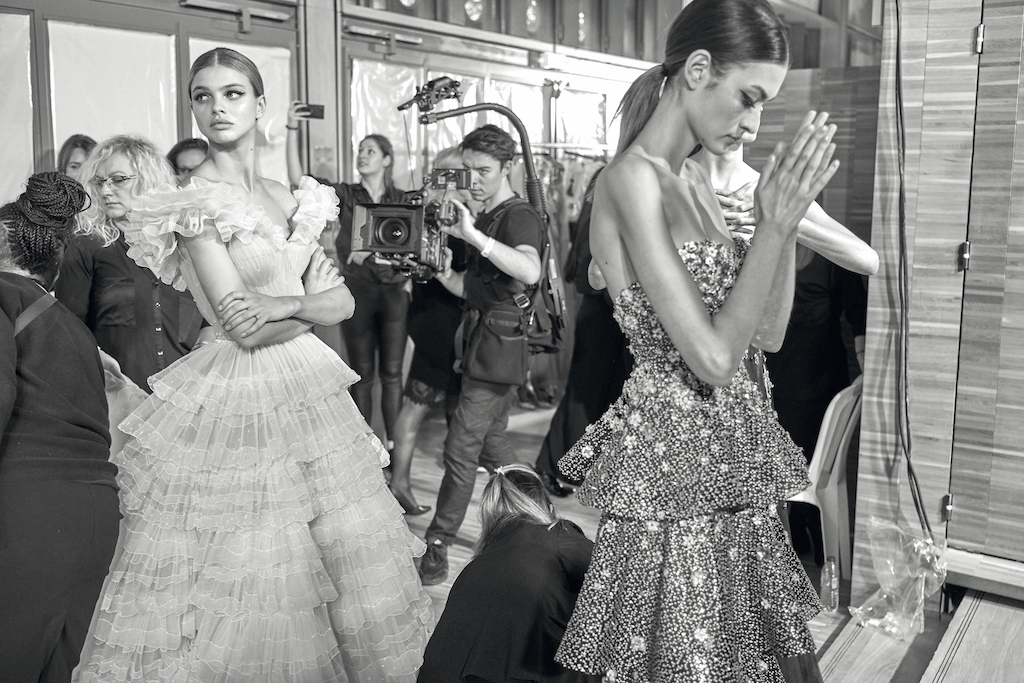 'I'm always very anxious on the day,' admits Ralph. 'Not about the collection because, by that point, we've perfected everything. But that's the first time the collection is out of my hands. I'm more anxious that no one trips over. I'm glued to the screen watching every move of the models and watching people's responses.'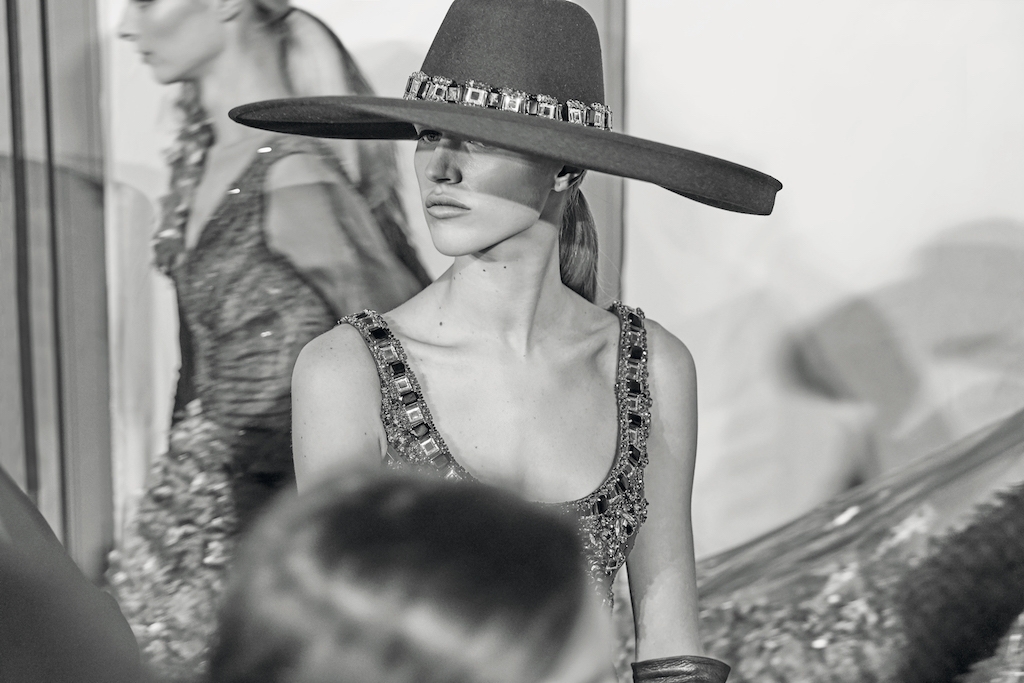 This particular collection of 54 looks – each show always culminating in a spectacular bridal gown – was inspired by the Mexican film actress and singer, María Félix, hailed as the most beautiful face in the history of Mexican cinema. 'She was such a strong, empowered woman,' says Ralph, 'so it was a very happy, vibrant, youthful collection – elegant but strong. As a brand we've always celebrated femininity and female power, so we love to embrace female artists. And having Isabella, a woman photographer, capture the energy of that behind the scenes was really beautiful.'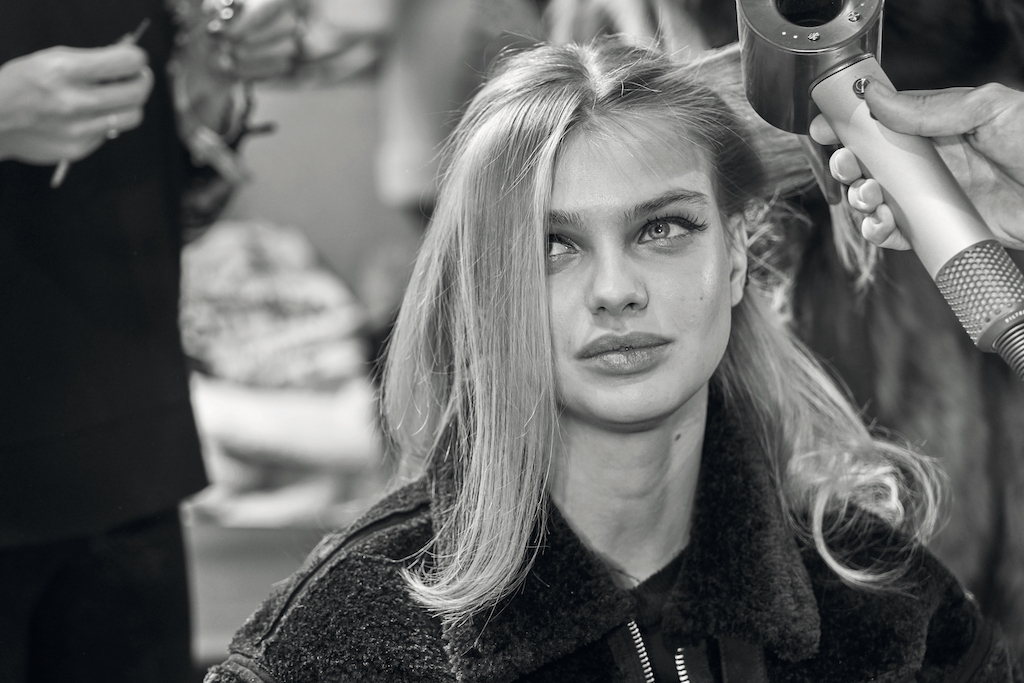 Lombardini was fascinated by the entire process. 'As a photographer who shoots fashion and beauty I see lots of clothes but they're the finished product on a rack ready to be worn,' she says. 'Here I got to see a team of people working on something intently.' She sat with Tamara the day before the show as the models came in for fittings. 'Seeing the movement of the dresses was wonderful and, of course, that's almost the first time Tamara sees them worn too. So she goes up to the model and all of her team are around looking at these tiny details and making amendments. It's fascinating.'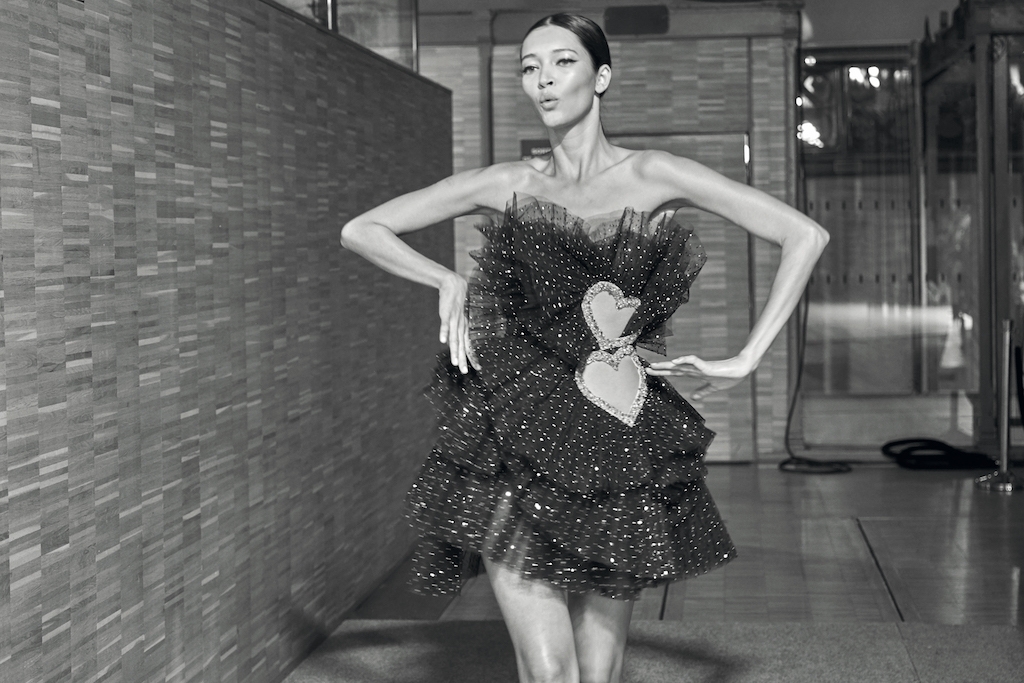 But some of her favourite shots happened when the show was over – as the models came off the catwalk, having done their jobs. 'I knew the girls were really proud to be wearing those pieces and so when they came backstage they had these different expressions of relief and joy. It's such a quick time for them but it's absolutely exhilarating. A beautiful dress is so much more when it's worn by someone. It's nice to be able to capture the woman inside it.'
DISCOVER MORE
A Woman For All Seasons: Alice B-B Meets Emilia Wickstead / 13 Best Wedding Dress Designers
---