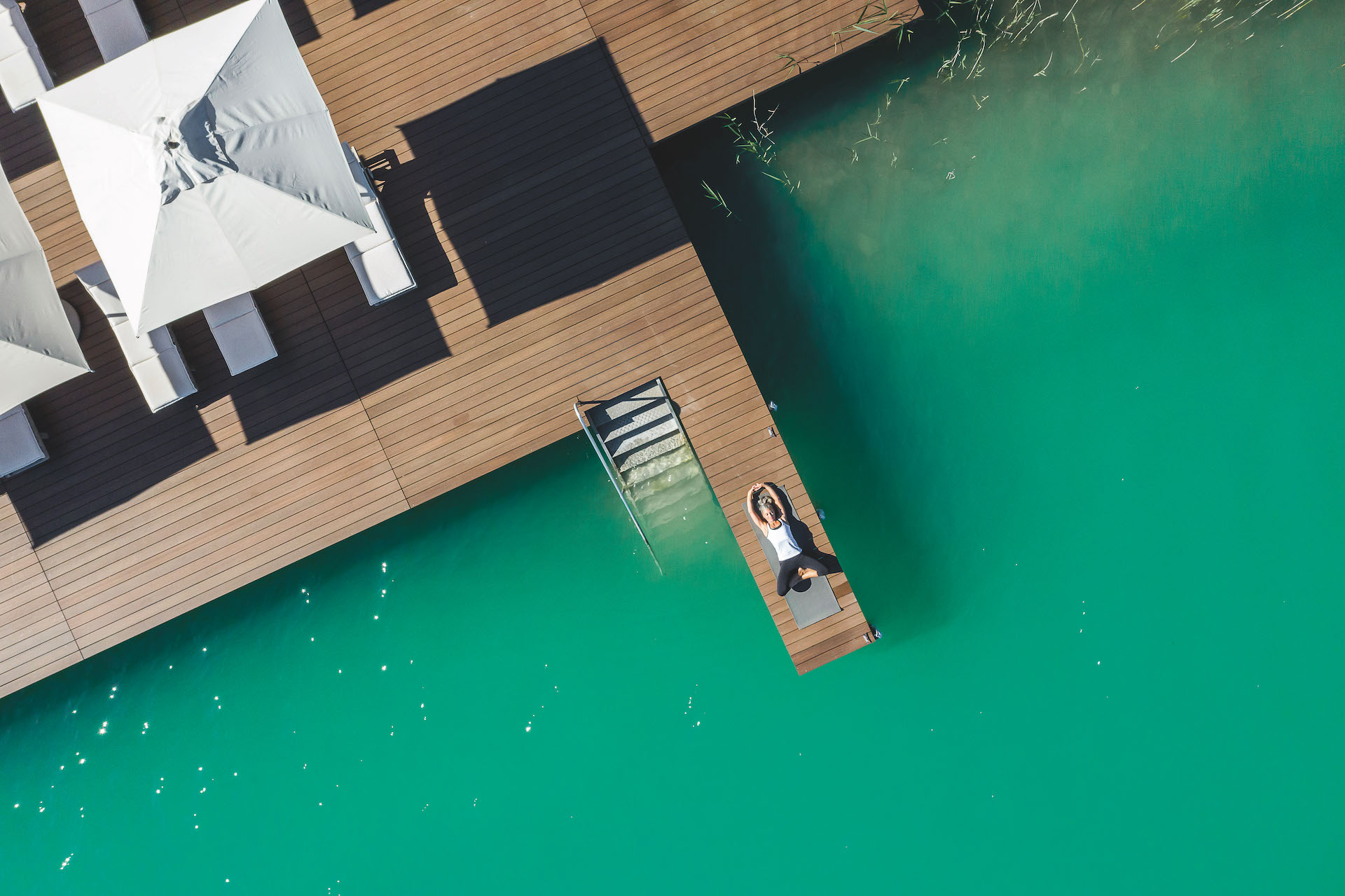 Review: The Original FX Mayr
---
Revisiting the original cleansing clinic
Daisy Finer finds everything's evolved at Austria's venerable The Original FX Mayr.
Review: The Original FX Mayr
'The only constant is change,' smiles Henry, my mainstay waiter at Austria's most legendary cleansing clinic – The Original FX Mayr. Henry has been working in the dining room here since 2012, the year of my last visit. His laugh bubbles up as deliciously as the soup saucepans in the kitchens. We discuss the clinic's recent transformation. It's not just the interiors that have undergone a dramatic facelift, the entire delivery of the famous Mayr 'cure' has been softened, personalised, and updated. Known for dramatically cleansing the digestive system and triggering satisfying weight loss, ardent fans of the Mayr have long viewed a stay here as an annual MOT endurance test, worth it mostly for the post-stay feeling of champagne-on-ice.
Yet, here I am, 2022, and I discover the era of sufferance is over. Perhaps I shouldn't be surprised. There are many Mayrs but 'The Original', which first opened as a residential clinic on the shores of Lake Worthersee in 1976, has always been progressive. Henry and I are agreed, it's important to move with the times.
Many of the changes, including the divine new beach house and jetty, have been orchestrated under the elegant umbrella of Gabriella Schnitzler, who once worked for Prada and came to the helm in 2015. Slowly and gently, Gabriella has sprinkled her fairy-dust. Goodbye orange pine, hello muted dreamy creams, flickering candles and blankets I'd like to smuggle home. It's almost enough to help you forget about the gnarling stomach, Epsom salts, blood tests, metabolic measuring and the lesson in 'chewing a raisin' (actually that was unforgettable).
New vitamin intravenous drips help alleviate the physical symptoms of detoxing. The exercise quota has been revved up with aqua fitness, Pilates, E-bike tours, yoga with Eva and hiking with Helga. Cookery workshops perk up an evening. Meditation, breathing sessions and sound healing all help you to decompress. Don't miss the extraordinary Ortho-Bionomy with Bernhard.
The food is also hitting new heights. None of the usual culprits are allowed – wine, meat, sugar – but what's remarkable is that the chefs don't use anything that might upset the digestive system, so no onion, garlic, or chilli. Don't fret, magnificent morsel-sized meals are full of not just flavour but alkalising, immune supporting goodness. Breakfast might comprise a buckwheat pumpkin seed roll with a sheep's curd tomato spread. Sometimes there are ice-thin crackers with divinely decadent portions of salmon. For lunch, perhaps parsley soup with lemon foam or delicately grilled char with loyal pumpkin. Dinner, the lightest meal, starts as bouillon (sometimes with 'a taste of ginger' – my, the excitement), but towards the end of your stay broth is upgraded to vegetable soups eaten as mindfully as a concentrated toddler.
The seamless communication between the doctors and the kitchen staff is the invisible honey that makes the newly evolved Mayr run so smoothly. Look around the dining room and everybody is eating something different. It's all about balancing the communication between individual hormones, gut, microbes, immune system and brain so that each member of the orchestra can contribute to the harmonious whole. After just a few days, purified taste buds are zapping with happiness. Meals are artfully presented, and menus share 'Good to Know' pointers, for example, that 'mushrooms are low in calories but high in vitamin D'. Helpful when your doctor has reminded you that even a sun factor of SPF 15 reduces your production of Vitamin D by 90 per cent and stress reduces it even further. No wonder my levels are low. I return home with a weekly pill, which I am encouraged to take every Sunday, 'like going to church'.
Many compare the camaraderie between guests at The Original FX Mayr as akin to that at a boarding school. It is true to say most conversations here run deep. Everyone has a story to tell. Gone are the guests trying to stop smoking like it's the 1970s. And it is not all about weight loss either. Mostly what the doctors are seeing is people who are struggling with stress, with their relationship with alcohol, or with themselves. Ninety-eight per cent report tension in their neck and shoulders and there are also now Long Covid sufferers reporting an improvement in energy levels after just a week.
The process of detoxing can bring to the surface the darkest debris of our subconscious and, after the past two years, when it comes to emotional recovery, one of The Original's most welcomed secrets is lifestyle coach-meets-therapist Claudia Waldner. She breaks through defensive walls as easily as cracking a walnut (it's not unusual for tears to flow) and brims with astute wisdom. So much so that many clients keep up their sessions over Skype once home.
I don't know whether it was purposefully planned, but in what was once a male-dominated arena, there are now women at the helm. Between Claudia, Gabriella and the leading female medic, Doctor Ursula, guests are gently handheld and supported throughout their stay. I believe the current safety net provided by The Original FX Mayr is what truly sets it apart. Yes, the surface impressions are enough to make you want to move in, but it is the heart and soul of the staff that nourishes on a deeper level.
As I immerse myself into the waters of one of the cleanest and prettiest lakes in Europe, I wonder, does the 'Mayr cure' work? I've been told about previously unknown cancers being detected (skin and bowel are the most common) and I know that there are miracle babies conceived post a stay here. Some find their arthritis eases. Others give up sugar. It's a great motivator. A place to retreat from normal life, adopt new habits, reduce inflammation in the body and let your central nervous system settle and expand. The Original FX Mayr – a place where everything can change, but where deeply rooted principles remain the same. That's cure enough for me.
BOOK IT: The seven-day Original Mayr basic cure starts from £2,754pp, including accommodation in a single room. original-mayr.com
READ MORE