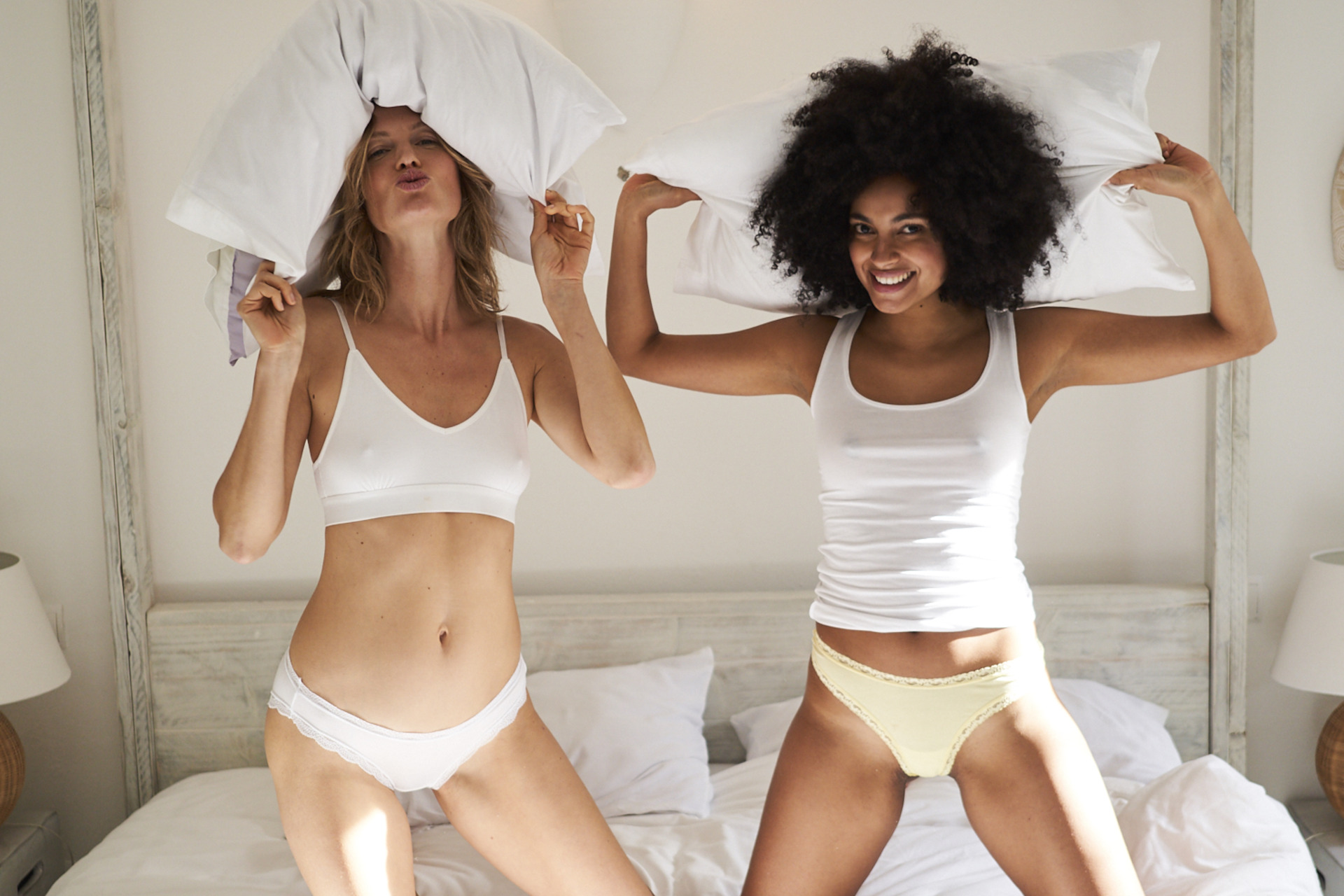 Q&A with Katie Lopes, Creative Director of Stripe & Stare
---
Knickers that never get knackered
It's not a secret that the fashion industry is one of the biggest polluters on the planet. From fast fashion and harmful chemicals to child labour and excessive waste, it's rife with irresponsibility. But not all brands are like this. Underwear brand Stripe & Stare is breaking the mould with its line of biodegradable knickers and fair factory practices. Hoping to achieve B Corp status by the end of this year, it's on its way to becoming one of the funkiest sustainable underwear labels out there. We sat down with Katie Lopes, Creative Director of Stripe & Stare, to talk sustainable materials, B Corp and hopes for the future.
Q&A with Katie Lopes, Creative Director of Stripe & Stare
What is Stripe & Stare and why was it created?
I used to be a fashion buyer and there wasn't any cool and super comfortable knicker brands out there that I knew my customer wanted. You had M&S at one end and Victoria's Secret at the other. We wanted to create a knicker that women would want to wear everyday, that was super comfortable with no VPL but still looked great. The Stripe & Stare knicker was born after six years or research and development – the customers in my shop were my daily focus group and I became obsessed with perfecting the fit, shape and materials.
Describe Stripe & Stare in three words.
Cool. Comfortable. Sustainable.
How are Stripe & Stare products better for the environment?
I started researching the perfect knicker in 2008, by which point the statistics were showing that fashion was the second biggest polluting industry on the planet only second to fossil fuels. It felt like if you were going to create something then you had to do it in a new way. Underwear is something you wear everyday, and you cannot buy them second hand really. Only 3% of underwear is sustainably sourced, so it became part of our mission to change this. We only work with trusted accredited factories and the hunt for the best materials was key to this.
Can you tell us a bit about Lenzing TENCEL™? Where do your source your materials?
We made a decision to only work with Lenzing as the basis for all our range after researching every other fibre out there, from organic cotton to bamboo. All the independent research told us that Lenzing was a far more trusted source. We always look to not take anyone's word for it and ensure everything is backed up with externally verification, like the Higg Index study on materials below: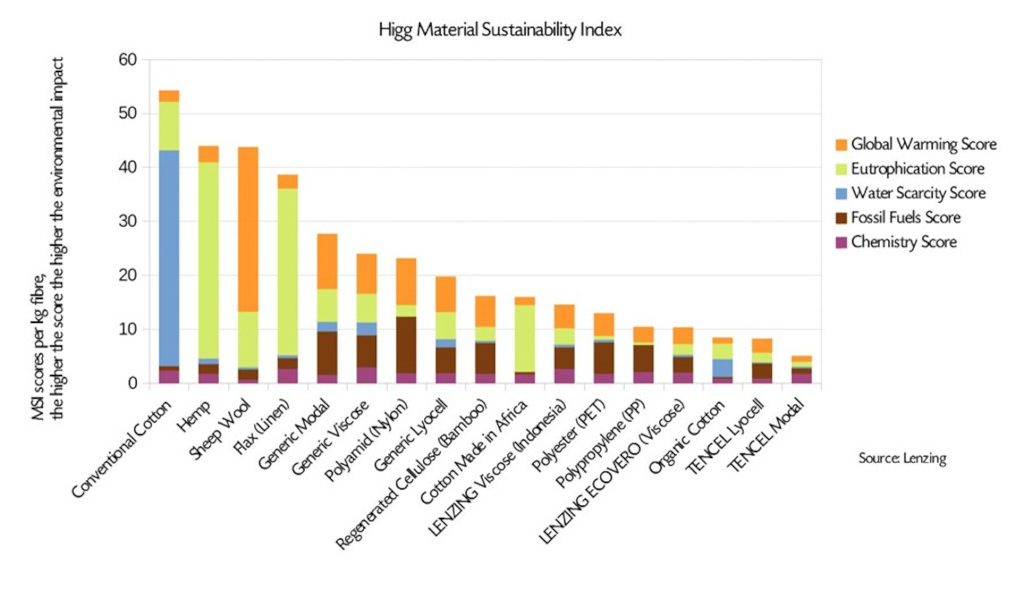 Lenzing make their TENCEL™ from non-protected and fully regenerated trees in a carbon neutral factory in Austria. They use 99.9% of the raw materials that come in, reducing the amount going to waste. Avoiding landfill is so important for us so we love that their fibres are biodegradable – from nature and back to nature. They use less water in production and less heavy chemicals than other fibres like bamboo. Plus they are natural fibres so they breathe with the skin – we often hear from our customers with sensitivities that these are the only knickers they can wear.
What is your favourite Stripe & Stare product – and why we can feel good about buying it?
I love our black knicker – perfect and practical for everyday, goes with your black bras and looks amazing on everyone. It is our best seller day in and day out. People often buy the fun colours or prints then realise how great they are and come back for 10 more!
Which green business practices are you most proud of?
Without a doubt our partnership with Lenzing and being so proud of the changes they are making to fibre production. The biodegradability for us is something that we have worked so hard on – our mainline is 95% biodegradable but the elastane was still a problem (it's needed if you don't want your knickers to fall down around your ankles). Recent developments in fibre technology mean there is now a biodegradable elastane created using technology from Japan that we've brought into our secondary range, The B Edit. Last year we launched the world's first 100% biodegradable lace knicker in this range and we are working to incorporate this elastane into our main line as soon as possible.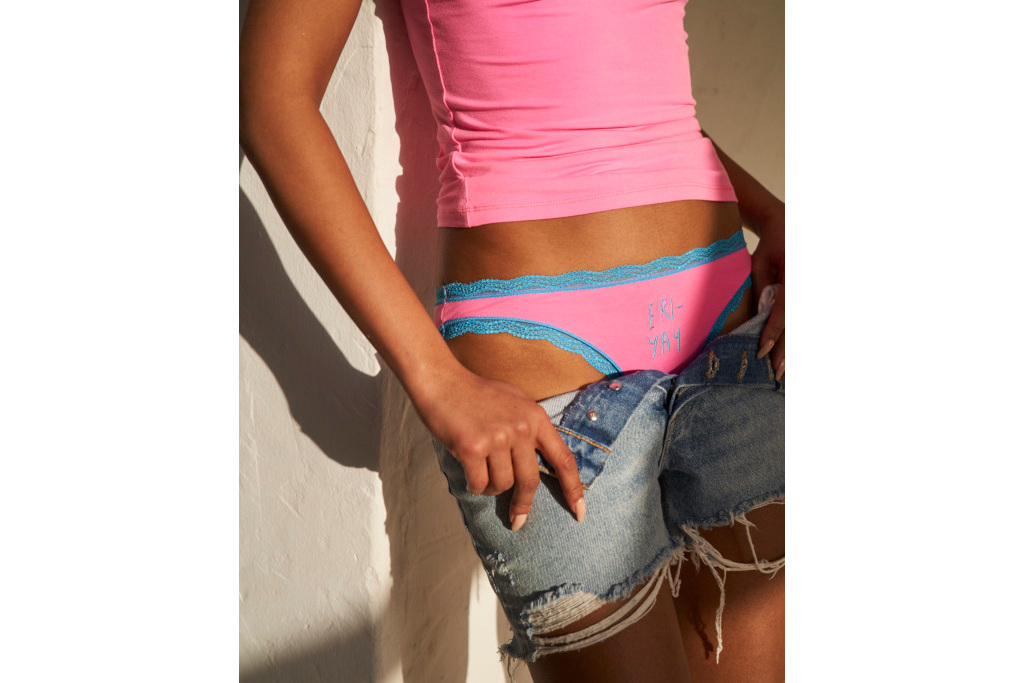 You use factories abroad to produce some of your products. This means of production has long had a bad reputation both ethically and environmentally. How is Stripe & Stare different?
Yes, we use factories in China, India, Portugal and Sri Lanka. We have visited every one of our supply partners and they are all independently audited. To be honest, much more important to us is their environmental practices and labour policies than where they are based. For example, our Chinese factory offers employment to local people, creating job opportunities they would otherwise not have and offering career opportunities. The factories we work with operate to a much higher standard than the ones we have visited in the UK.
What kinds of challenges have you encountered as a sustainable business?
You always feel you can be doing better so it is a lot of pressure to be authentic and do the best you can. We have recently been through the B Corp process and are awaiting verification but reached their approval standards quickly due to our commitment to change an established industry and our support of women – we are female led and run and 90% of our team is female!  We plant a tree for every order and all our orders are shipped in biodegradable packaging. But we always know there is more we can do.
What makes you feel positive about the future?
There are so many people working on making the environment a better place. I loved the Earth Shot Prize and how it showed how ingenious we can be and the exciting new ideas happening. We all want to do better.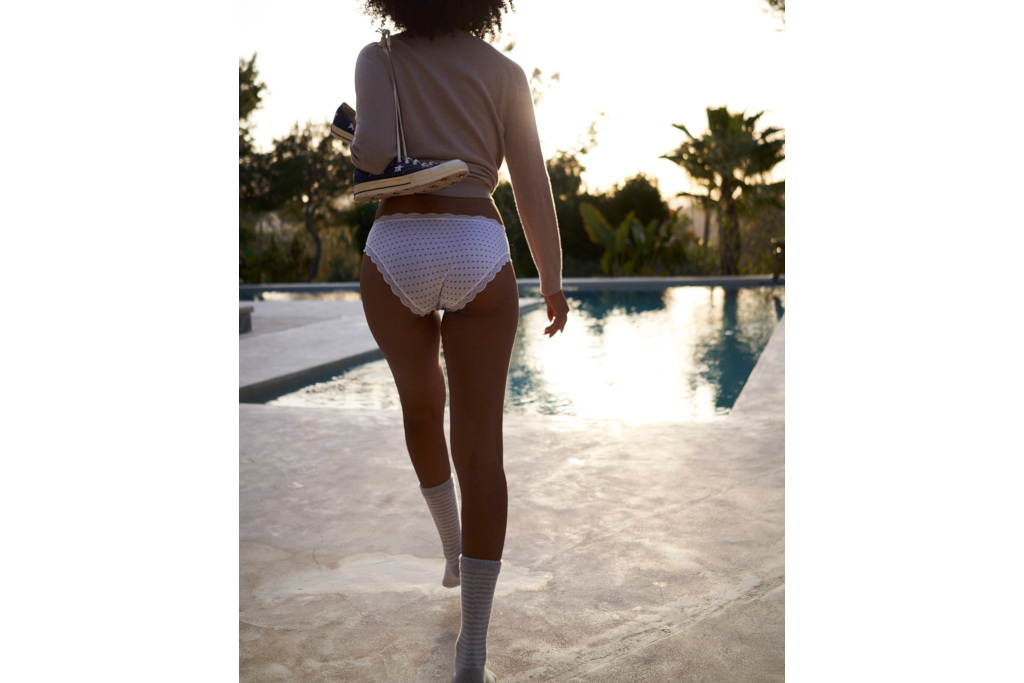 What should we be doing to help the climate change fight?
We are all busy and being environmentally better is not really the cheapest option. But small daily changes – I always say live how your grandparents did – like eating local, never wasting anything, mending, buying rarely. We hope small changes will add up to a big difference.
SHOP
DISCOVER MORE