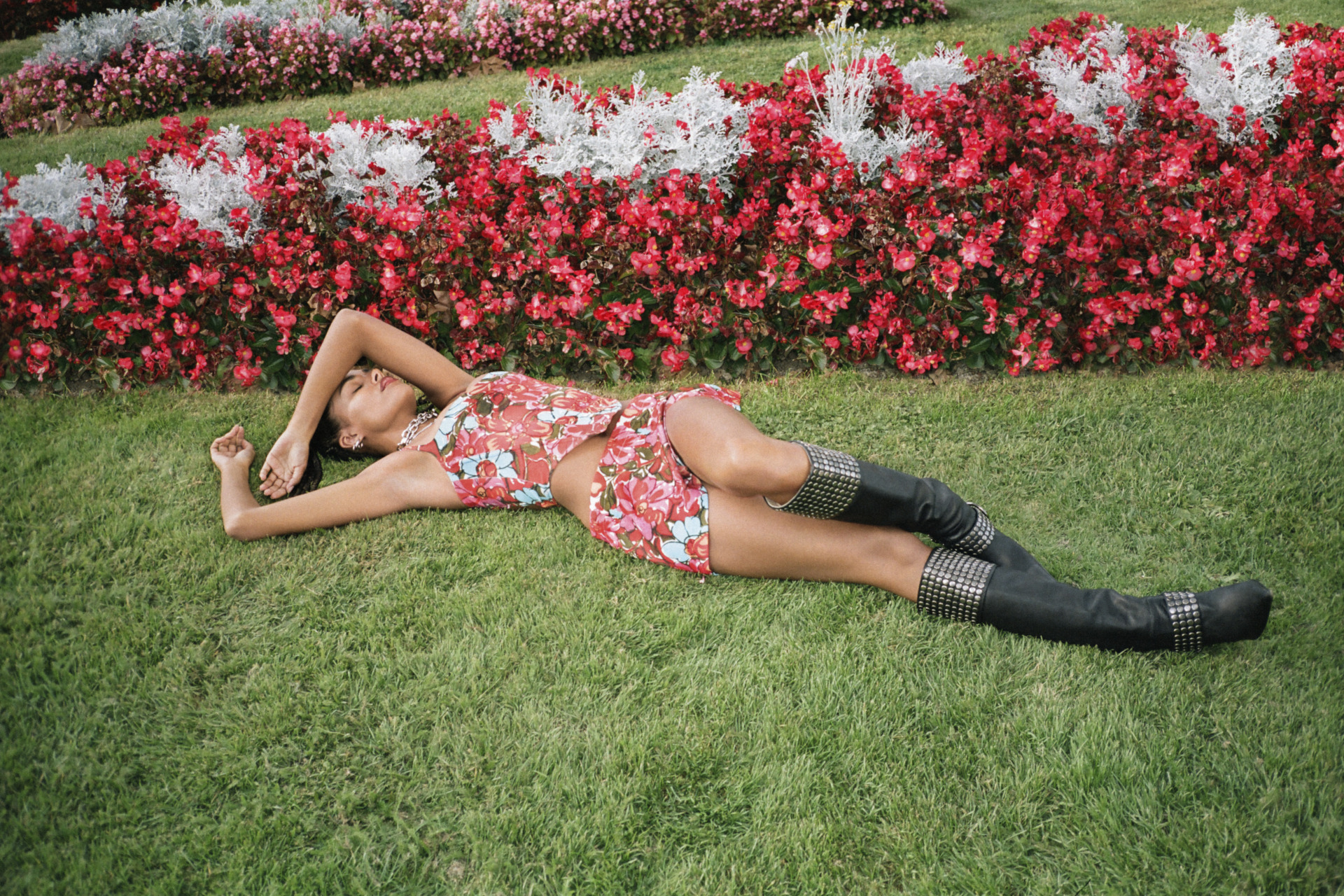 Want to Feel Like a Mean Girl? Learn How to Channel Y2K Fashion Here
---
As Regina George would say, 'Get in loser, we're going shopping' 
The early 2000's spawned some of the most iconic songs, films and pop culture references of the last century. From the first iPod and the invention of the flip phone to the release of major meme generators Mean Girls and Legally Blonde, no one was doing it like noughties kids. But did you know that the fashion of the era, in all its low-waisted and hot pink glory, is now making a comeback? Fondly dubbed as Y2K (short for 'the year 2000'), this is a trend that shows no signs of stopping. Shop our Y2K fashion edit below, featuring picks from Miaou, Juicy Couture, and MaisonCléo.
Spring/Summer Trends to Look Out For This Year
What is Y2K Fashion?
When we look back at the early noughties, we're bombarded with images of sequined butterfly tops, low-waisted jeans (topped with a belly button piercing) and Paris Hilton in neon pink tracksuits. While some may think of this as the 'trashy' fashion era, many prolific brands are starting to disagree. Say hello to the latest trend to hit the runway: Y2K.
Drawing on celebrity culture, Y2K draws on the styles and trends that dominated our lives at the turn of the century. Unfurl the posters on your childhood bedroom wall and you'll have your muse: this is a movement led by a fixation on young female stars – think Britney Spears, J Lo, Mariah Carey, Lindsay Lohan and Destiny's Child – and dress code has to match.
View this post on Instagram
Being the summary of an entire era, the Y2K trend is as varied as it is vibrant. Key staples span from athleisure to evening attire, with plenty of glitter and neon thrown in for good measure. Think velour tracksuits accessorised with baguette bags and bead bracelets, baby tees worn with wide-leg denim jeans and mini skirts, tie front tops showing plenty of midriff (if you can floss it, even better), and a generous smattering of butterfly clips to seal the deal. It may sound chaotic on paper, but put in practise it's nothing short of euphoric.
Looking to channel your inner Paris Hilton? Us too. Check out our Y2K picks below.
Y2K? Why not. Shop the Edit:
Featured image: Miaou
DISCOVER MORE