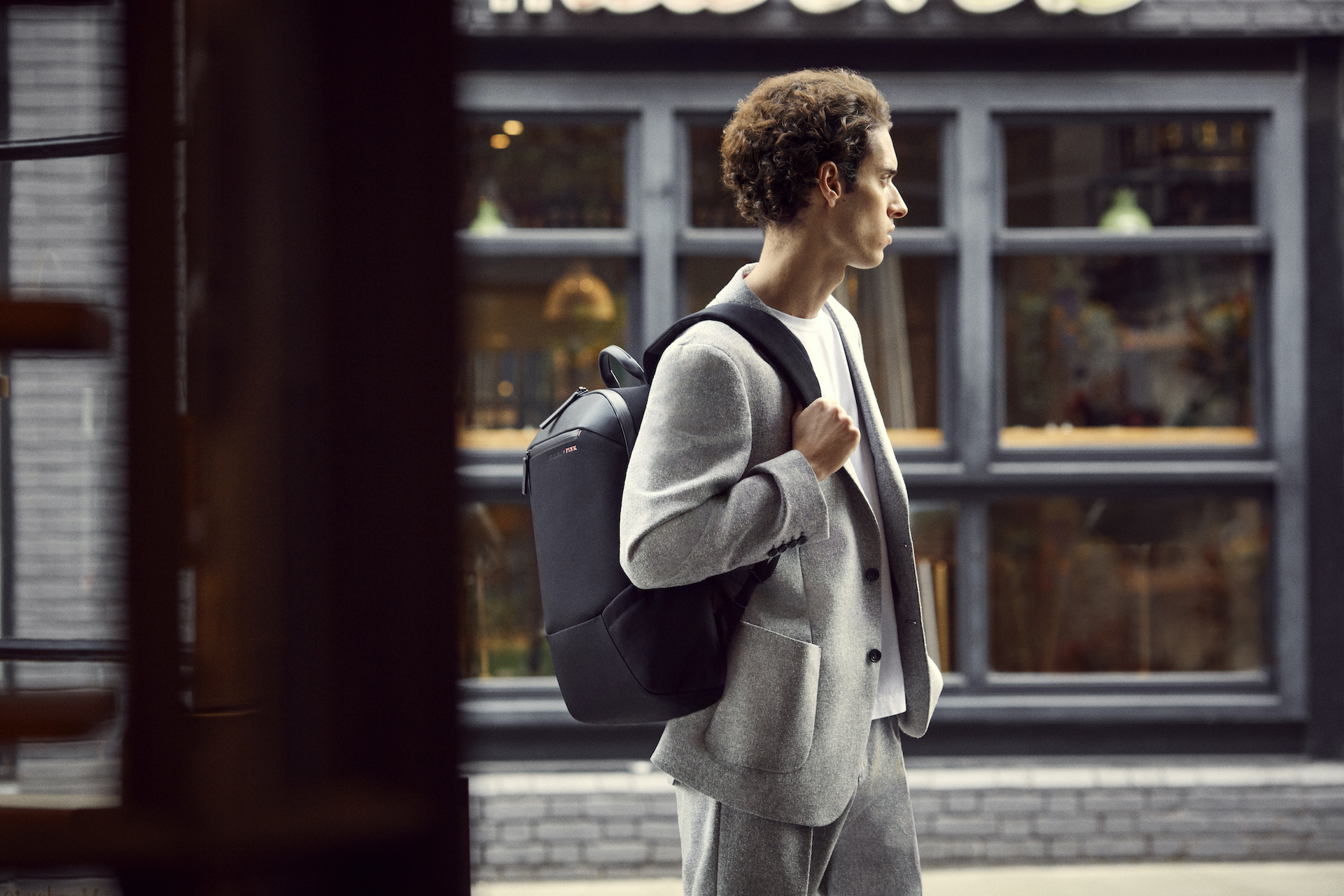 What's Trending In British Luxury This Month? June 2023
What's happening in the world of British luxury?
British luxury is a flourishing industry, at the forefront of creativity, sustainability and collaboration. Here's all the latest collections and launches from your favourite British brands, and the world of British luxury news.
Get Your Copy Of Great British Brands 2023 Here
British Luxury News
UK's First Luxury Apartments to Rent Land in Knightsbridge
The Knightsbridge Estate has launched its brand-new development of 33 luxury rental apartments in the heart of the borough.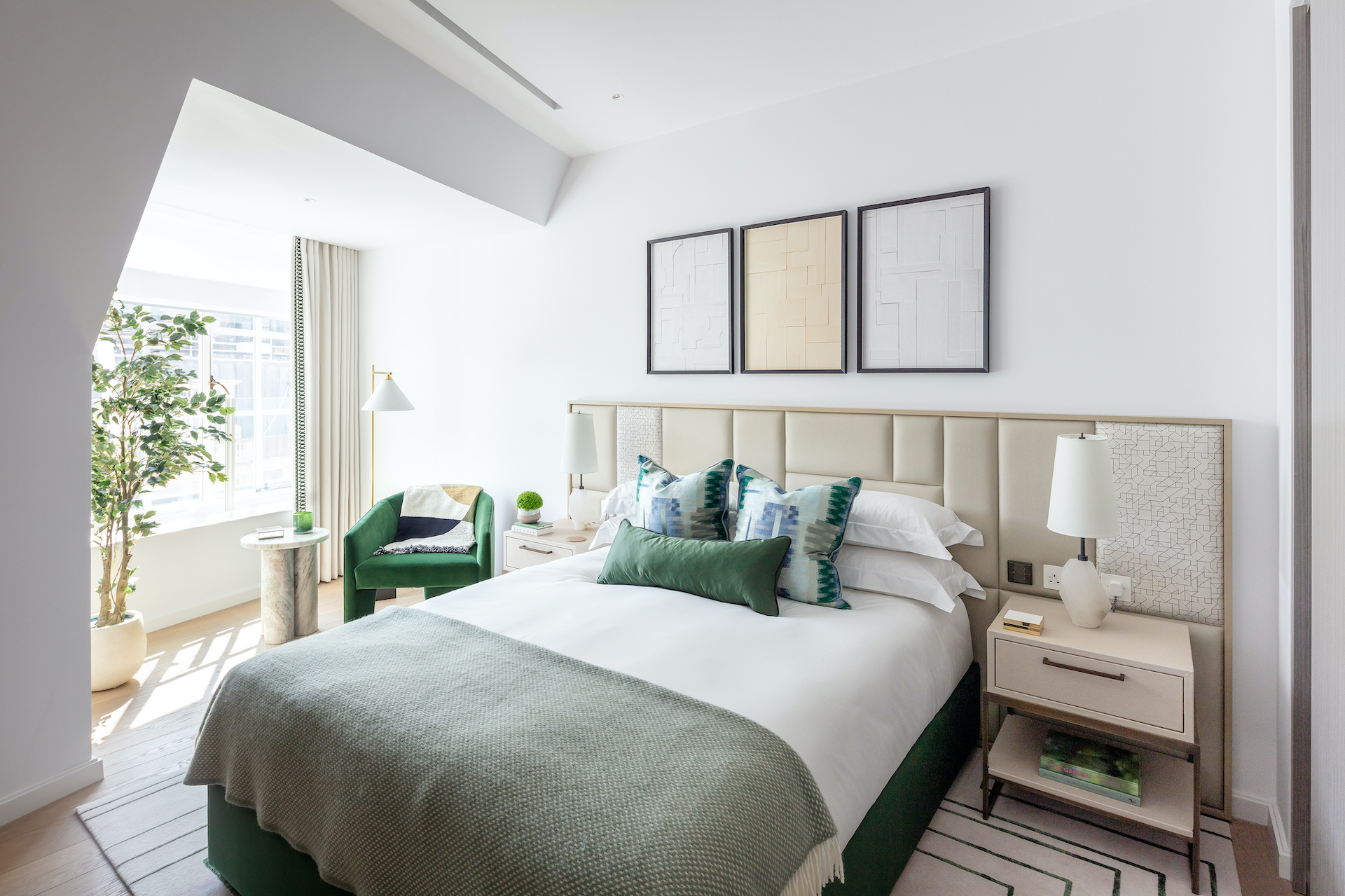 Designed by London architecture practice Fletcher Priest, with interiors by international design studio Taylor Howes, the turn-key apartments are available for residents to move in straight away.
Residents will also have access to a five-star concierge service provided by a leading luxury management firm, as well as exclusive access to the development's bespoke club room, Orangery, and private courtyard gardens.
Enquire through Strutt & Parker and Knight Frank. knightsbridgegardens.com
Swaine Celebrates New Bond St Flagship Store
British luxury goods brand Swaine hosted a grand opening of its New Bond Street flagship store with a glamorous drinks reception for celebrities, fashion industry figures and media on Thursday 29 June.
Names in attendance included Mary Charteris, Lady Amelia Spencer, Lady Eliza Spencer, Brett Staniland, Scott Staniland, Alistair Guy and Mark Ebulue.
The brand also took the chance to celebrate its starring role in the new Indiana Jones and the Dial of Destiny film, for which it contributed Indiana's hat – the Herbert Johnson Destiny Poet hat.
The Diamond Lab Brings Lab-Grown Gems to Selfridges' Wonder Room for the First Time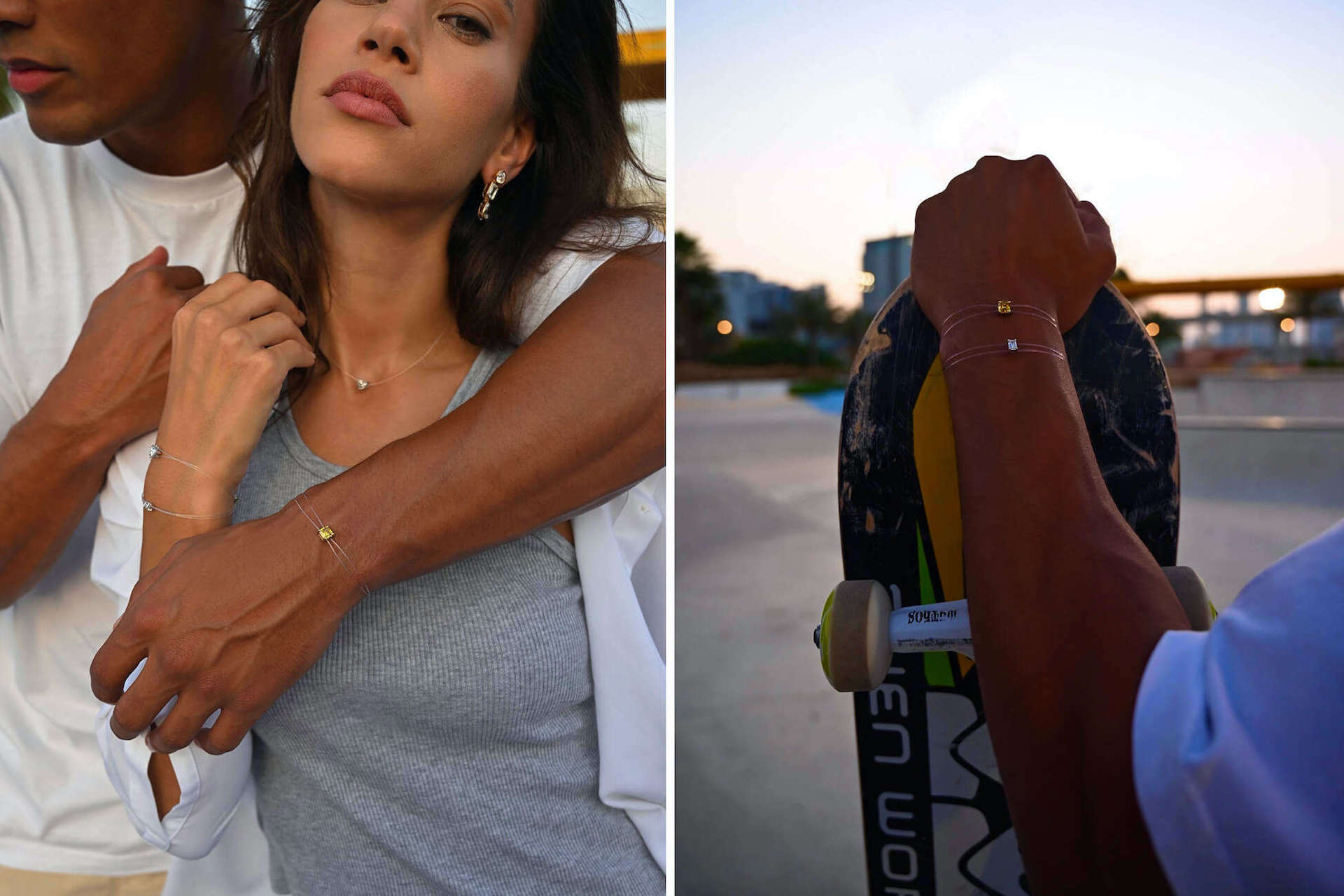 There's a new destination to include in your next Selfridges shopping trip. The Diamond Lab has set up shop for a limited time this summer in the department store's ground-floor Wonder Room, and is the first ever lab-grown gem brand to be featured in the space.
Founded by Jamie Amelia Patel, The Diamond Lab showcases loose lab-grown diamonds and jewellery creations across three collections retailing between £375-£350,000, ranging from engagement rings to the brand's signature lab-grown stones suspended on transparent threads. Also on display is the limited-edition Selfridges Yellow Diamond line, with pieces featuring stones in the store's signature hue.
'The Diamond Lab is shaking up the traditional norms of the luxury industry by deeply understanding the demands of upcoming luxury consumers,' says Jamie. 'We aim to cultivate a space that encourages significant dialogues on humankind diamonds and the future of eco luxury.'
The Diamond Lab also offers a service that allows customers to create a bespoke design within two hours while they shop, with the finished piece of jewellery ready for collection in a week – perfect for those wanting unique engagement rings.
Find out more at selfridges.com
Thomas Pink Collaborates with Troubadour on Timeless Bag Collection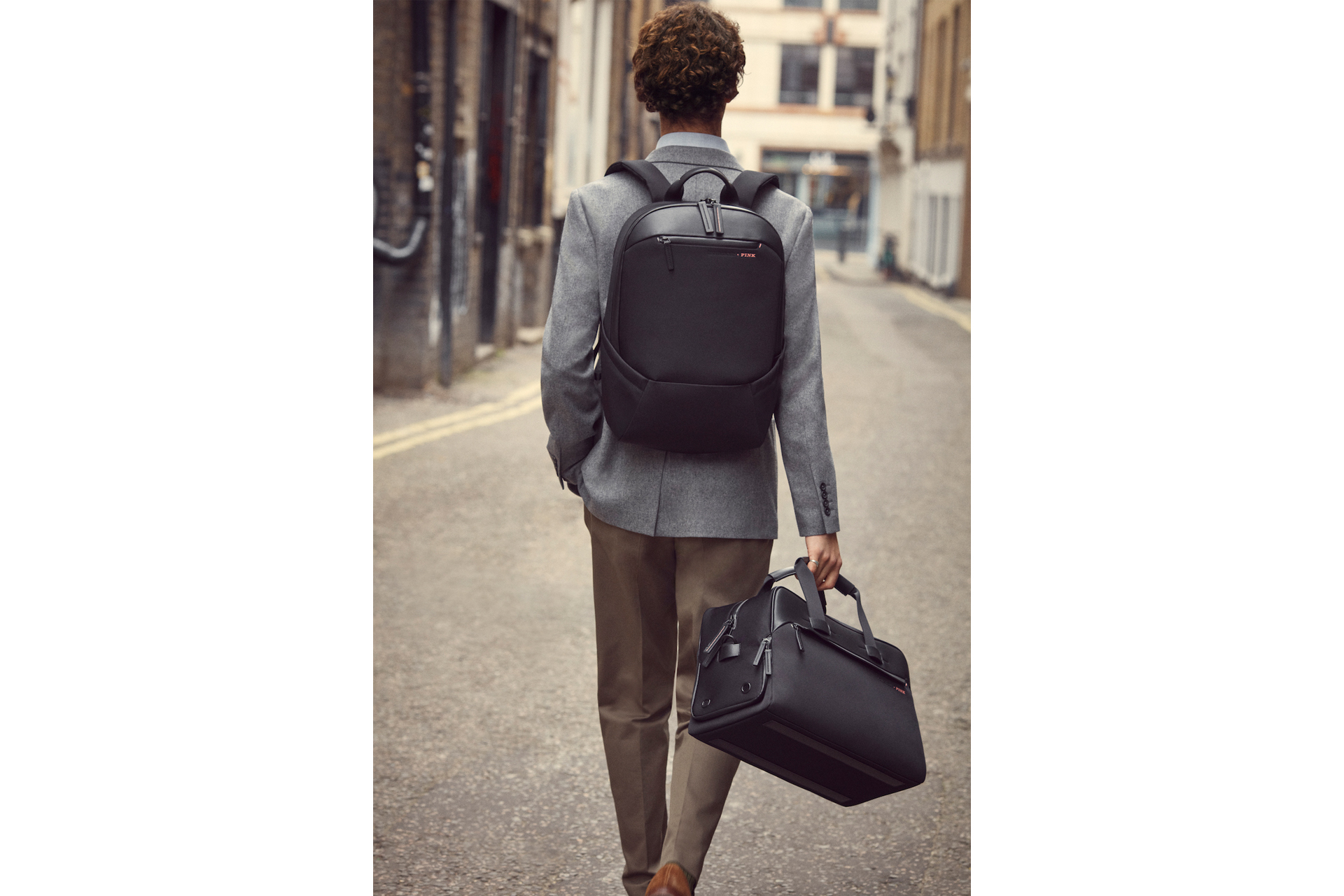 It's an apt meeting of minds: luxury shirtmaker Thomas Pink has collaborated with London-based bag maker Troubadour on a range of four stylishly minimalist men's bags, including a backpack, tech case, duffle bag and briefcase.
As Troubadour is a B Corp, the collection is made with the environment in mind, and crafted from recycled polyester fabric and lining, with vegan leather trims. The practical and hardwearing bags are also durable and timeless, meaning they'll last for years to come.
The collection is available now from Thomas Pink's Jermyn St store and online.
Wales Bonner Wins the 2023 BFC/GQ Designer Fashion Fund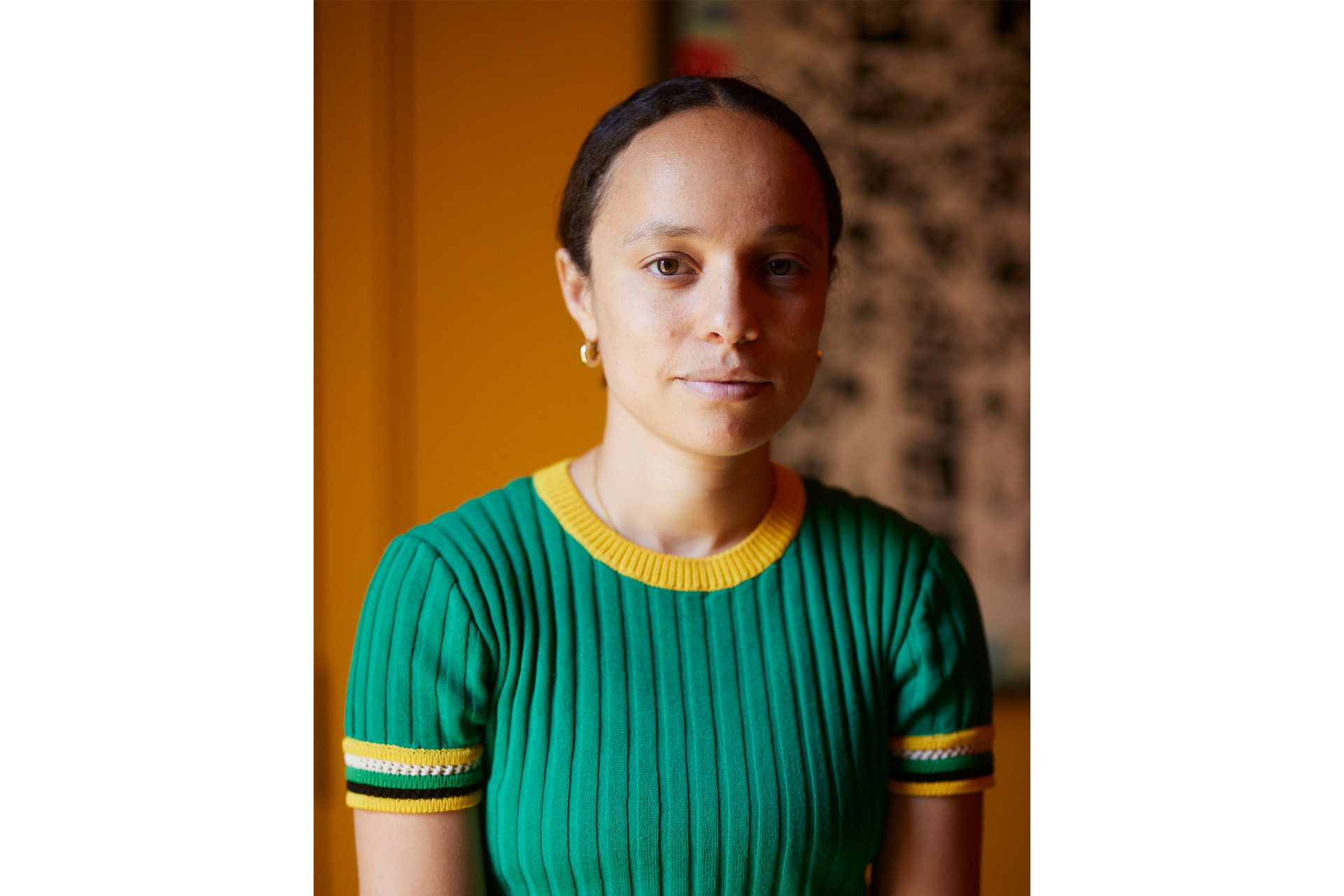 Grace Wales Bonner, the designer behind the cool contemporary label Wales Bonner, has won the BFC/GQ Designer Fashion Fund. The brand has collaborated so far with Adidas, Kendrick Lamar, and artist Lubaina Himid, and is known for fusing European design heritage with what it calls an 'Afro Atlantic spirit'.
Grace was lauded by Caroline Rush, chief executive of the British Fashion Council, for having 'created a space for a cultural conversation that inspires future generations'.
The designer herself said: 'I am very grateful to have been awarded the BFC/GQ Designer Fashion Fund, it is a great affirmation for myself and my team as we continue on our journey. Receiving this kind of support is very meaningful to us as an independent brand. As ever, I would like to say a special thank you to all of our supporters and collaborators.'
The British luxury brand will receive a 12-month bespoke high-level business mentoring programme, pro-bono legal services from Sheridans and a cash prize of £100,000.
Temperley London To Stop Seasonal Collections and Sales for the Environment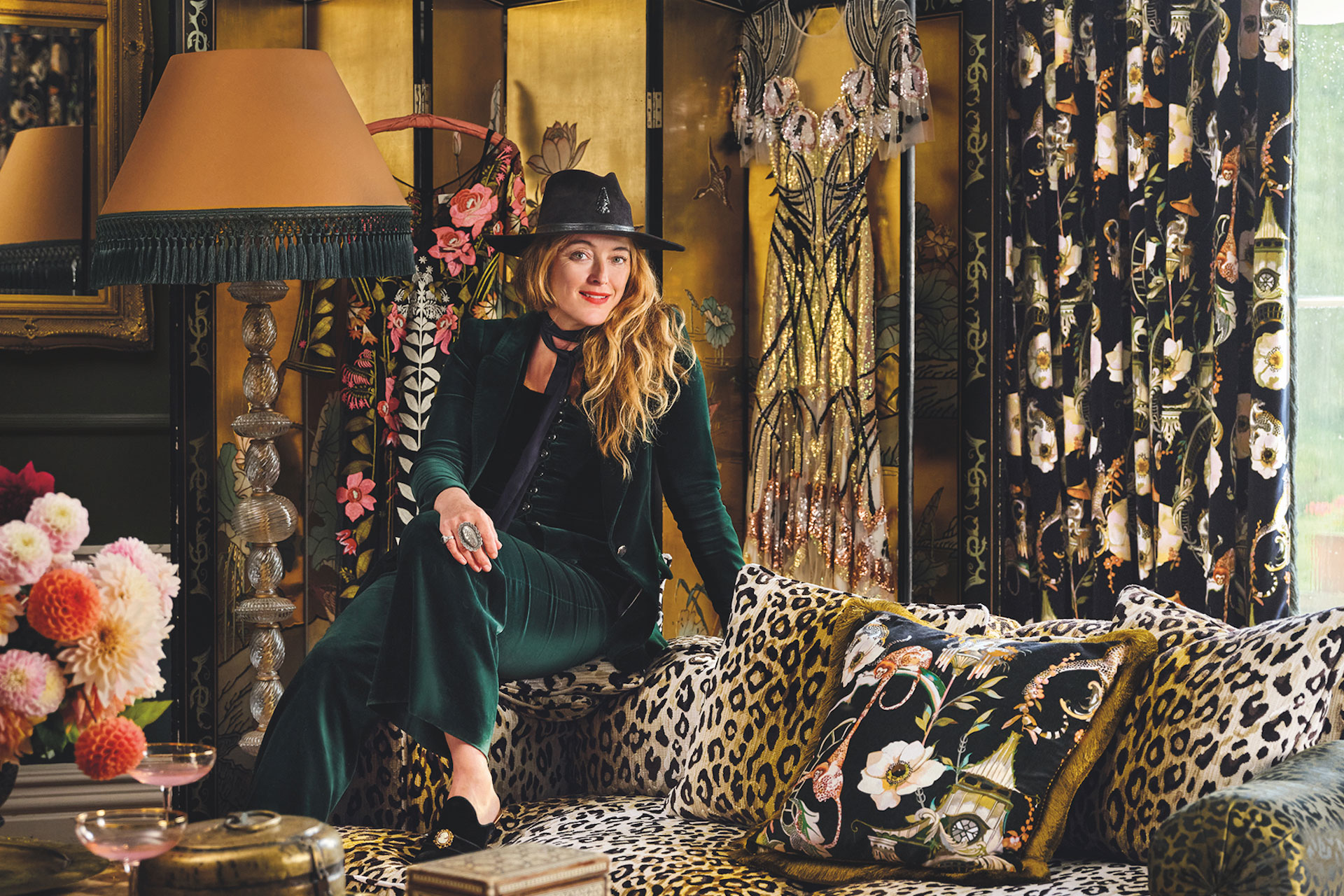 It's the end of sales and end-of-season promotions at Temperley London. Instead, to promote a better business practice, the brand will focus on smaller scale artisan production and no seasonal collections. Instead, it will introduce exclusive drops with limited-edition products on a monthly basis.
This move underlines the brand's stated desire to contribute towards a more positive future by encouraging circular consumer habits. The first Temperley London circular 'Wonderland' store is also planned to open next to the new brand HQ in Ilminster, Somerset, this summer, and will be the only place where discounted products will be sold.
'Throughout my long career in the fashion industry I had never experienced such a challenging period: Covid 19, Brexit, a war in Europe, and a global recession,' says Luca Donnini, CEO of Temperley London. 'From these lessons, as a survivor, I have learned that the most important next step to be enhanced in our brand strategy is to build a new conscious demand in the new generation of consumers.
At Temperley we work for eight months to design and create our products, and it is unacceptable to see them finishing in a three month life cycle. We have decided to stop this, with a more responsible attitude, full of confidence in our beliefs and bravely embracing a new era.'