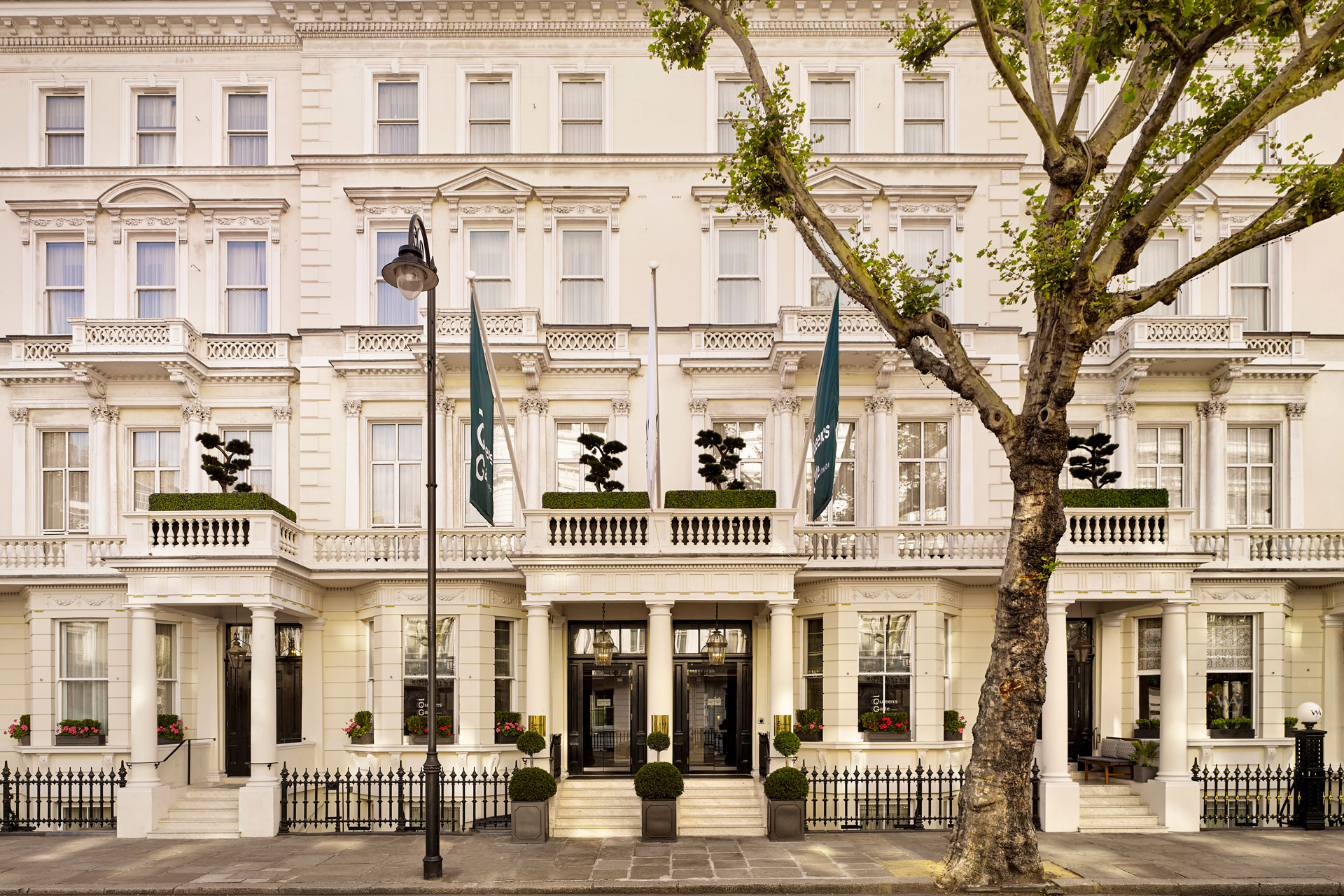 100 Queen's Gate Hotel Review: Kensington, London
Perfectly positioned for work or play
If you're hunting for a family-friendly London hotel close to the museums, 100 Queen's Gate ticks all the boxes. But if it's a solo work staycation or city crash pad you seek for business, not pleasure, there's something here for you, too. Rebecca Cox reviews. 
100 Queen's Gate Hotel Review
STAY 
In a city where luxury hotels are in abundance, finding the perfect one can come down to numbers. First up, price: 100 Queen's Gate is one of the most affordable five star hotels in London, with rooms available for around £200 a night depending on season and availability. It's six minutes to walk to South Kensington station, or 20 to walk to Harrod's. The V&A and Natural History Museum are 10 minutes away, and the afternoon tea (taken in the stunning Botanica atrium) starts at £46 per person. If these numbers add up for your city staycation needs, 100 Queen's Gate beckons. 
The hotel is the 1870s home of aristocrat William Alexander, and despite having been transformed into a modern-day oasis with all the creature comforts you'd expect from one of Hilton's Curio Collection hotels, it still carries its original Victoriana charm. Decor is chic and colourful, a mixture of luxe modern velvet furniture, grand chandeliers and glass cabinets filled with vintage curiosities and trinkets. Despite the light and spacious common areas and lounges, hallways are dark and narrow. Thankfully the rooms coming off them are cosy rather than confined, light-filled and comfortable. Rooms fit into Superior, Deluxe or Luxury categories, while luxe rooms and suites are named after the likes of Agatha Christie and Henry James.
The rooms are stylish and inviting, the beds enormous and comfortable and the double-level duplex suites have skylights in case the skies over London clear. Bathrooms are fairly compact, with combined bath-showers, so if it's a spacious hotel bathroom you seek, check into the vast Queen's Gate Suite, complete with private entrance, marble bathroom and statement gold headboards. WiFi is free and reliable, and if your budget stretches to one of the two-level suites, setting up your office downstairs on the plush velvet sofa or padded window bench makes for a delightful (and productive) Kensington workcation. Guests with extra accessibility needs should request the adapted room on the lower ground floor, which has an accessible entrance and a carer's room. 
EAT 
Breakfast is served in W/A and consists of a well-presented buffet of all the essentials, though nothing to write home about. Save the waxing lyrical until you've enjoyed food and drinks in the basement cocktail bar ESQ, where well-mixed and exotic cocktails are served alongside an evening menu of tasty Japanese small plates that are worth coming back for.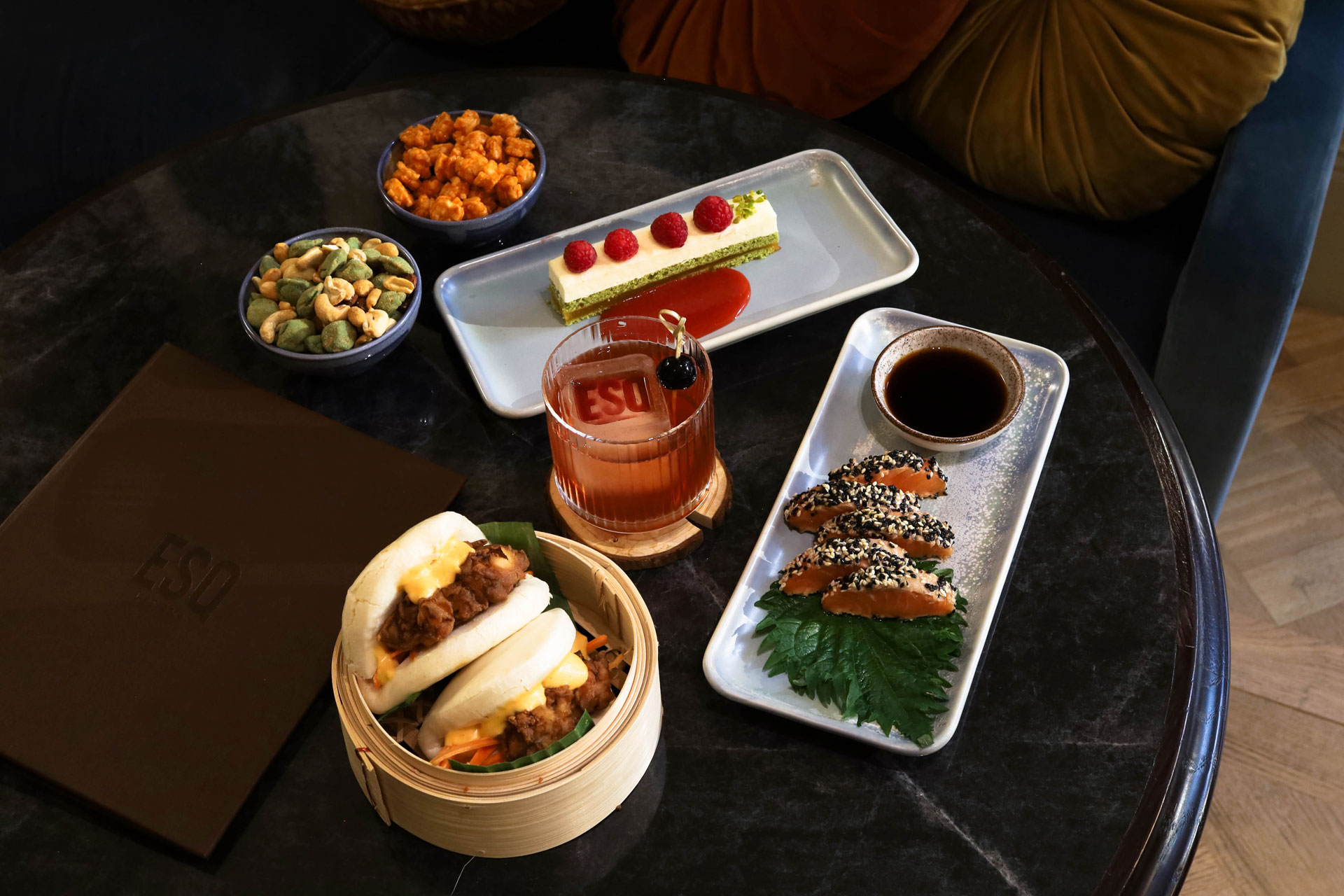 DO 
If it's a quiet place to work and meet you seek, 100 Queen's Gate is a wonderful place for a change of scene and an indulgent solo work staycation. But if it's a city crash pad for exploring you crave, west London is your oyster from this, the fanciest of postcodes. Spend a day museum-hopping, wander through Kensington Gardens or shop until you drop. 
THE FINAL WORD 
A plush and affordable hotel in a postcode fit for a monarch. Whether for work or play, you'll be royally spoilt at 100 Queen's Gate. 
BOOK 
Room rates at 100 Queen's Gate, London start at £239 for one night in a Superior Room | 100queensgate.com