25 Years of Home House: The Best Parties In London
Wicked fun in the capital.
Home House celebrates 25 years with a series of special events, and having spent over 250 years perfecting the art of entertaining, it is also the perfect place to celebrate life's most memorable moments.
No Place Like Home (House)
If the walls of this 250-year-old Grade-I listed Georgian townhouse could talk, they'd have some colourful stories to tell. Home House opened in 1998 and has been the home of some of the wildest parties in the capital ever since. Legendary moments include Madonna making the iconic Lady Islington Suite her home, Pamela Anderson's legendary birthday party and members are used to seeing famous faces like Boy George and Amber Le Bon in attendance, or bumping into a young royal partying in the early hours, or rubbing shoulders with young stars like Lennon Gallagher at its fabulous events.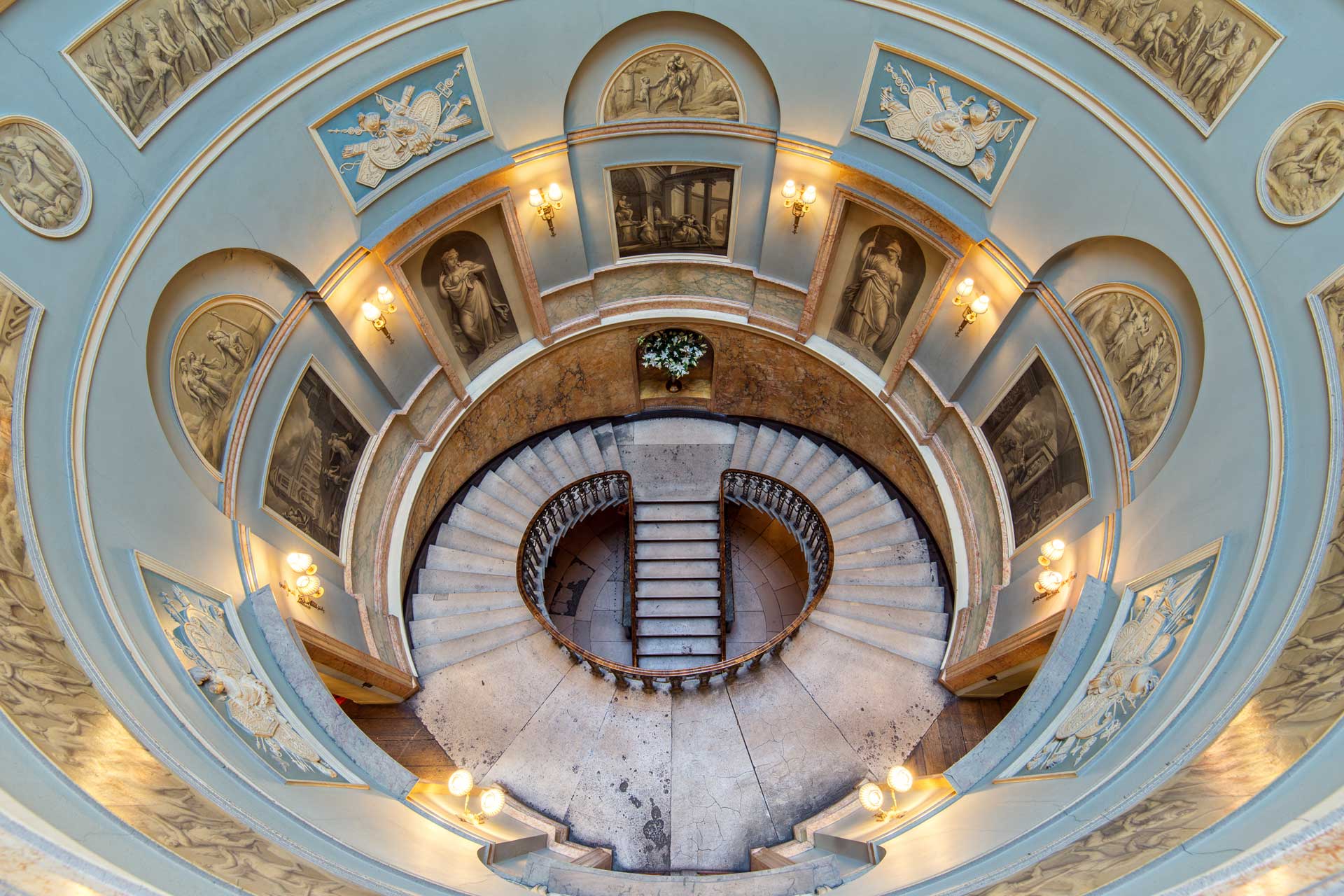 The History Of Home House
Home House launched into the celebration of its 25th anniversary with aplomb this winter, as it marks a quarter-century since London's iconic members club opened its doors in the heart of Marylebone. Nestled within the namesake 250-year-old Grade-I listed Georgian townhouse, Home House opened in 1998 transforming the landscape of traditional members' clubs as a haven for hedonism and escapism.
Home House was originally commissioned in 1773 by The Countess of Home as a sophisticated palace designed purely for enjoyment to entertain London's high society of the 18th century. Famous at the time, Lady Home earned the nickname "Queen of Hell" for her "irascible behaviour and lavish parties", which inspired today's club ethos of once again becoming 'A Shrine to Hedonism'. And anyone who has attended one of the club's legendary parties will agree: mission accomplished. 
Renowned for its parties and 'no rules' policy, Home House provides members with the freedom to be whomever they desire. The 20,000 bottles of champagne consumed by members annually stand as a testament to the club's lavish and epicurean atmosphere. Whether it's creating fake snow for a marriage proposal or filling a bathtub with champagne bottles, the Home House team goes to great lengths to fulfil the wishes of its discerning members and guests. It's also a club with heart, and this year the Home House Collection became the first private members club group to be awarded the globally respected sustainability certification The Butterfly Mark.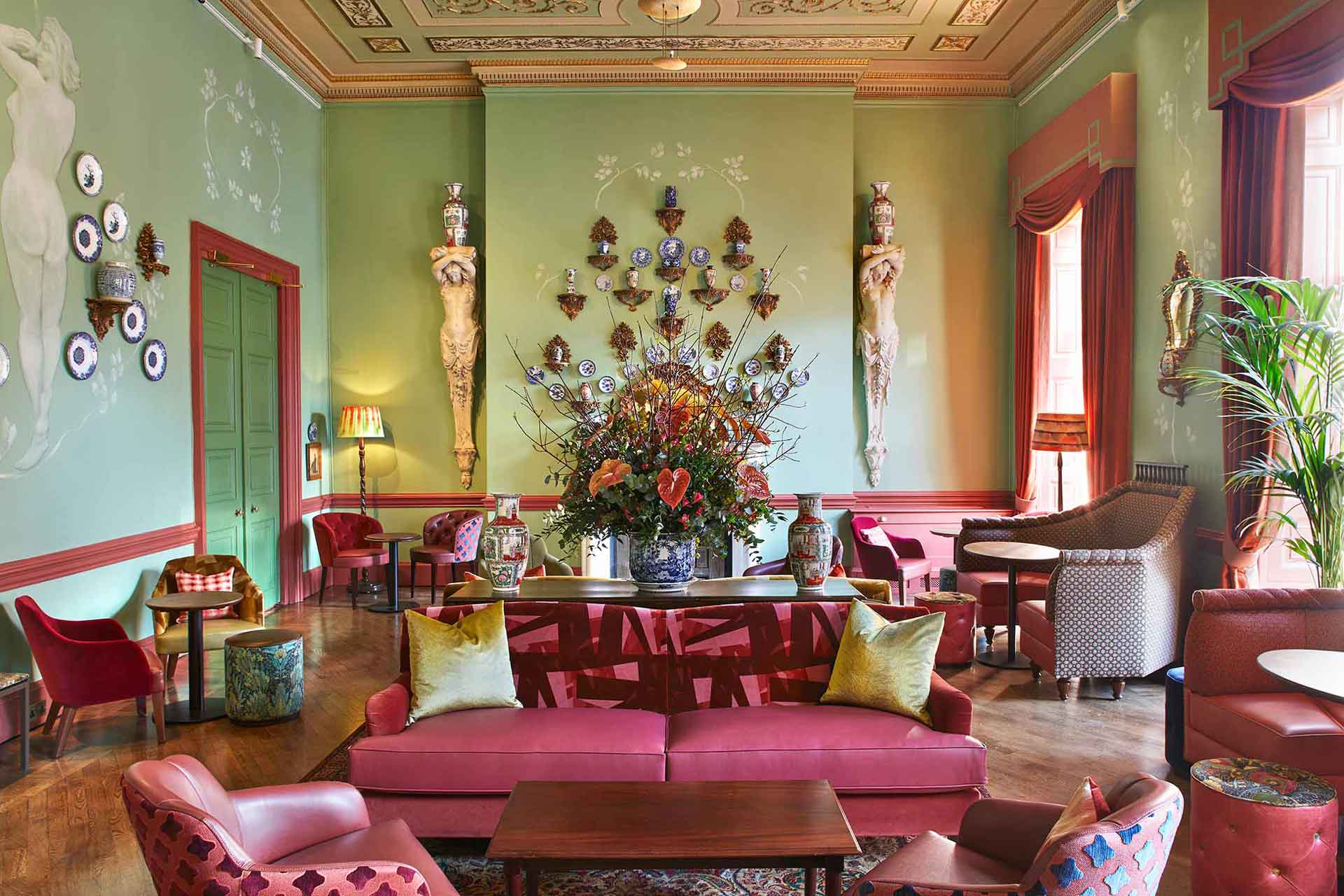 What's On At Home House?
To celebrate its quarter century, Home House is hosting a series of what are sure to be wild parties through to the end of the year and tickets are still on sale for the last of these. What's more, Home House's private dining and events spaces are also available for bookings by non-members. The club is also the perfect wedding venue if you're planning upcoming nuptials. 
New Year's Eve 25th Anniversary Ball
Sunday 31 December 2023
The culmination of a year of celebrations, the Home House NYE party is set to be huge. Guests will enjoy a meticulously crafted special menu and live performances throughout the evening.
Private Dining & Events
Having spent over 250 years perfecting the art of entertaining, Home House is the perfect place to celebrate life's most memorable moments. With its eccentric charm, elegant grade I-listed rooms, exceptional menus and luxurious bedrooms in charming Marylebone, Home House offers a truly unique backdrop for special occasions.
The club's beautiful Georgian-style rooms and glamorous late-night bar and lounge offer the perfect space for every kind of rendezvous, from sophisticated birthday dinners or meetings with a difference to raucous blow outs in The Vaults (which also boosts a Karaoke room).
Home House is also licensed for ceremonies and is everything a London wedding venue should be. Executive Chef Robert has created a range of menus for all occasions, from cocktail parties to intimate sit-down dinners.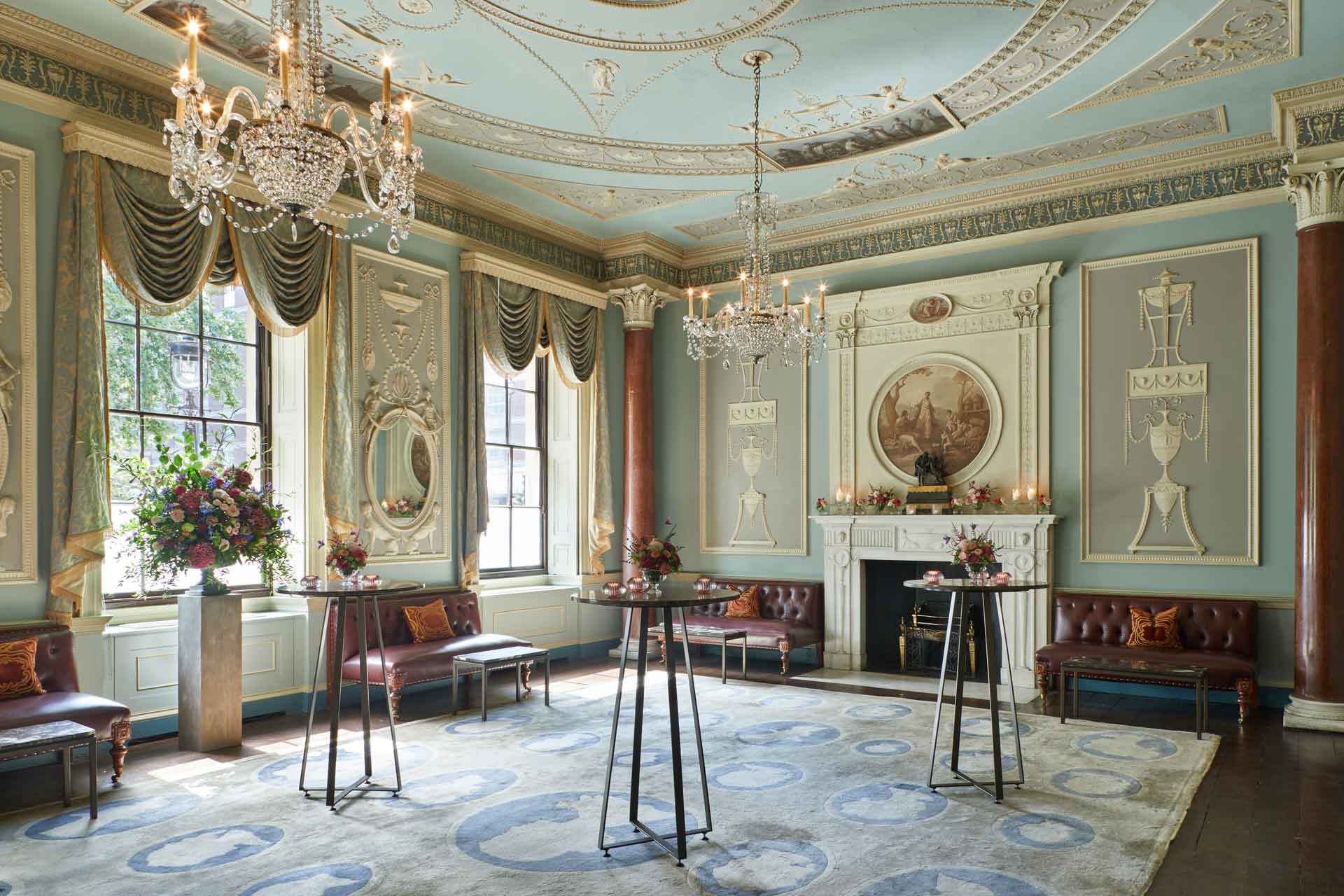 BOOK 
Spaces are limited and tickets are available now and can be purchased via the members' app. Non-members can join the clubs' celebrations by staying in one of Home House's stunning bedrooms and suites. Bedroom rates for non-members start from £275 per night for a Club Room. Reservations can be made at homehouse.co.uk/stay/ or via email at [email protected].