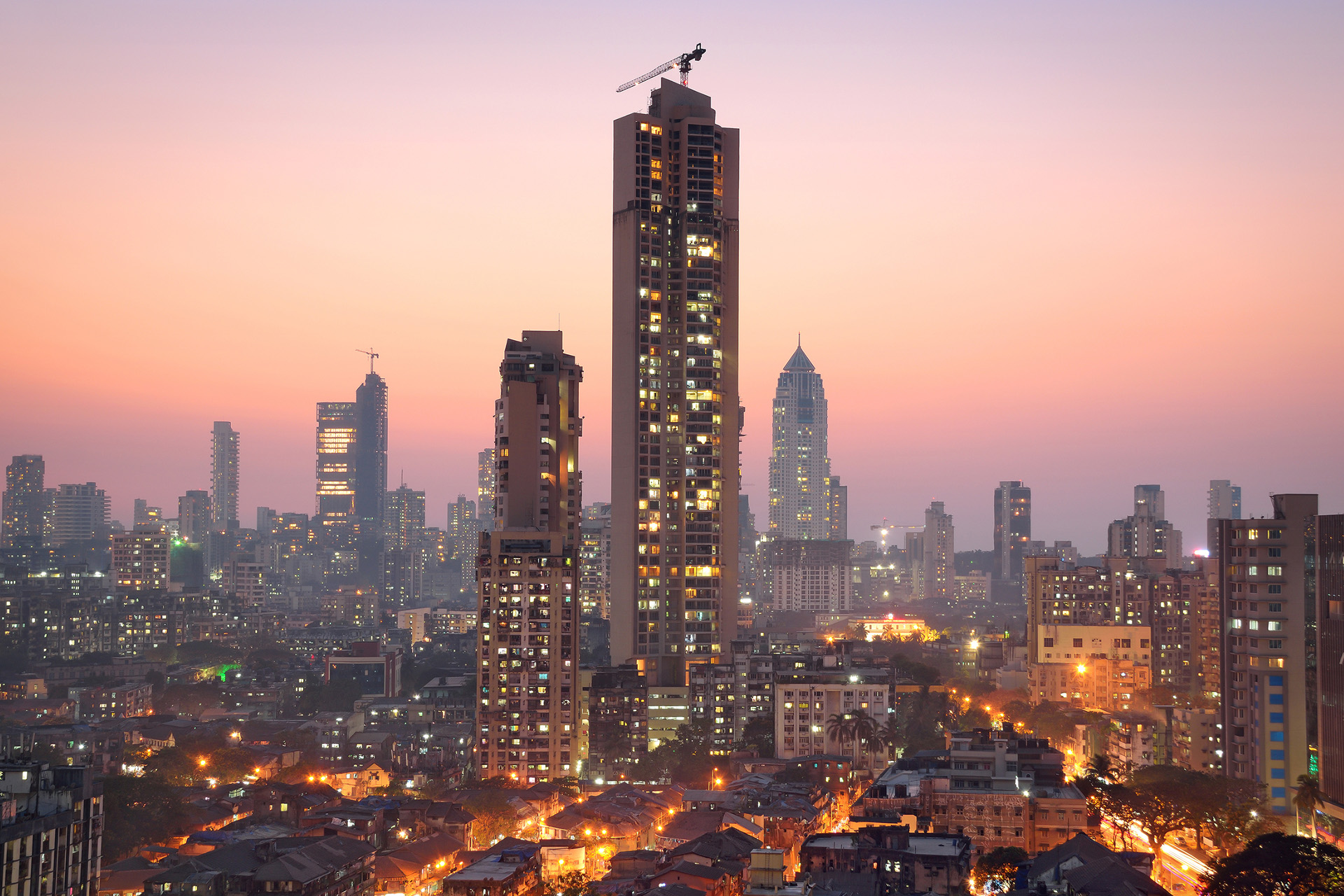 48 Hours in Mumbai
---
Bettina Campolucci Bordi spends 48 hours in India's largest city
Mumbai is India's largest city, so if it seems busy and hectic to you, this is why! Known as the home of Bollywood, there is so much history, culture and vibrancy. I'd definitely recommend spending some time here, says Bettina Campolucci Bordi. Here is her guide to Mumbai.
Read the C&TH Responsible Tourism Guide
48 Hours in Mumbai
There is so much to do and see here, but the craziness of the street markets, the sunsets on the beach, and the infamous Gateway of India stone arch are all must-sees. I happened to be in Mumbai for 48 hours off the back of one of my Retreats that I co-hosted in India in October. I wanted to make the most of my time, but also have time to recover from a very hectic two weeks of working and traveling.
As with most places in India, the street food is always worth trying wherever you can. And, if you can take a train ride, whether for hours and hours or just locally at peak hour, it will be an experience you won't forget. 
I wanted to plan my 48 hours well: to see as much as I could, but in a relaxed manner and with a good base to stay that is close to everything I wanted to experience.
STAY
The Oberoi Mumbai
I was lucky enough to have an incredible stay at the Mumbai Oberoi; what an amazing place to be while exploring the city. This hotel is next level luxury, with super friendly and attentive staff, views to die for from the huge oversized windows found in all areas of the hotel, and so many little details in the room which make such a difference.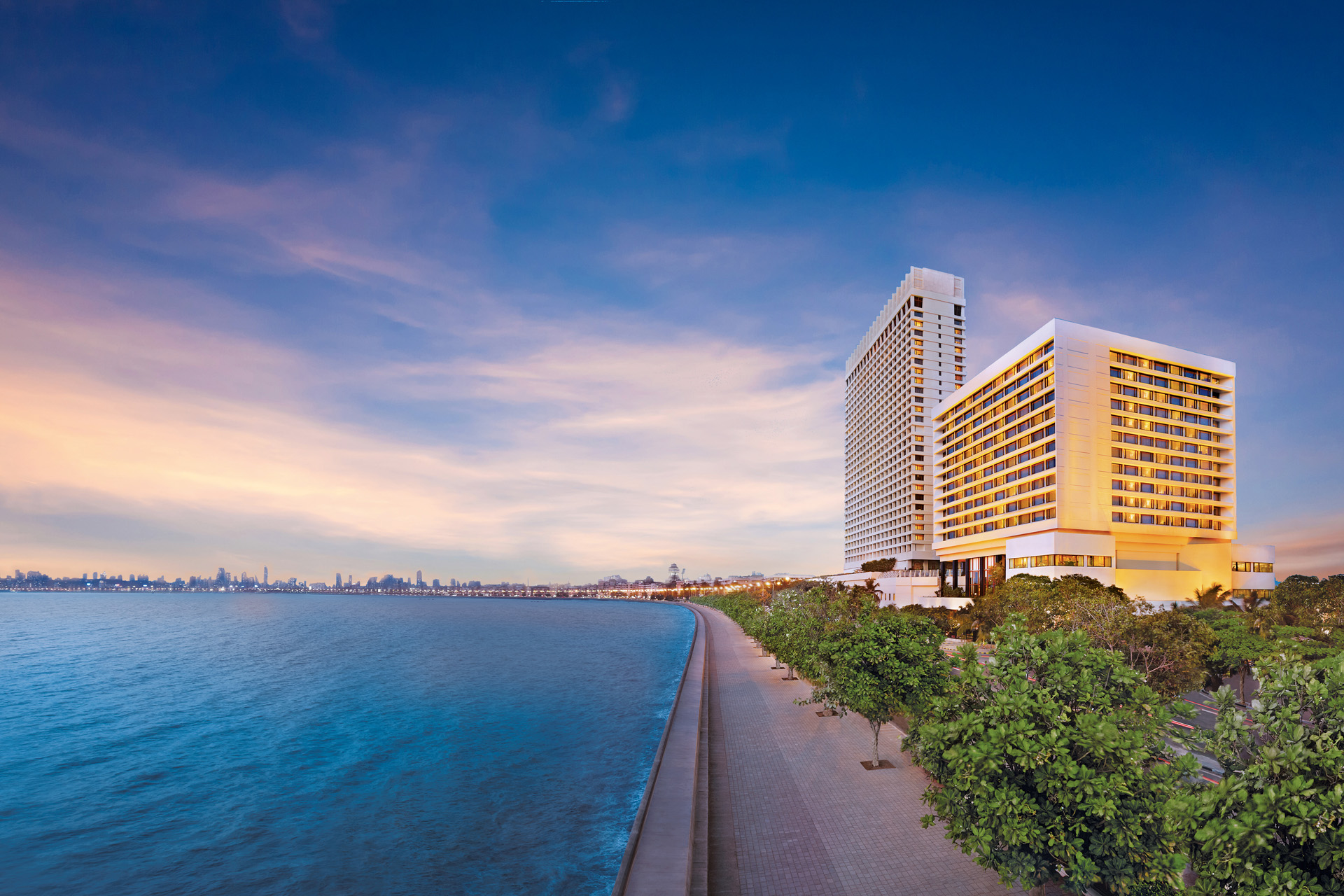 It was the perfect base for my 48 hour adventure. After shopping and eating, it was great to come back to the welcoming, lovely atmosphere. It is the service at the Oberoi which stands out. Without being over the top, you are made to feel extremely special by all of the staff who give each and every guest properly personalised attention. They were so sweet – on arrival, I received an amazing welcome with homemade cookies in the shape of my cookbooks (someone had done their homework…).
Every meal I had (breakfast and one dinner at Ziya, one of the restaurants at the Oberoi), was incredible: street food fusioned with a modern twist. The swimming pool, fitness area and spa were everything you could ask for. I also had a very well deserved massage that helped my poor body after so much travelling. After a couple of weeks of adventure and travel through India, this really was the perfect wind down place for my final couple of days.
BOOK IT: oberoihotels.com
DO
I focused on food and shopping with a bit of culture sprinkled in, and the brilliant thing about the Oberoi is that I could walk to everything. Otherwise, one of the best things about Mumbai is that cabs are plentiful and usually go by the meter, without quoting inflated prices for tourists. 
Leopold Cafe
I started off by heading over to Leopold Cafe on Colaba Causeway for lunch. Possibly Mumbai's most famous restaurant, it has been in business since 1871, but rose to notoriety in Gregory David Roberts' epic book, Shantaram (2003). The restaurant was also a target in the 2008 terrorist attack on the city; you can still see the bullet holes in the walls. 
A mix of Indian and Continental cuisine is served, but I would recommend having a coffee and staying for the atmosphere more than the food. 
Colaba Causeway
Then, spend some time browsing through the street market that lines Colaba Causeway. It's a popular place to shop for all kinds of items, including inexpensive dress jewellery, clothes, shoes, handicrafts, books, crystals and incense. Make sure you haggle to get the best price! I usually go at least 50 percent off to start with. 
Fab India
I also popped down to Fab India, which is now officially one of my favorite shops. Think homeware, men's, women's and kid's clothes and even cosmetics. I ended up buying all of my Christmas presents here, which were a big hit!
EAT
My second day in Mumbai was a rise and shine early day to experience the city as it woke up (and to beat the insane traffic jams…). I spent my second day exploring all the food suggestions that had been recommended to me.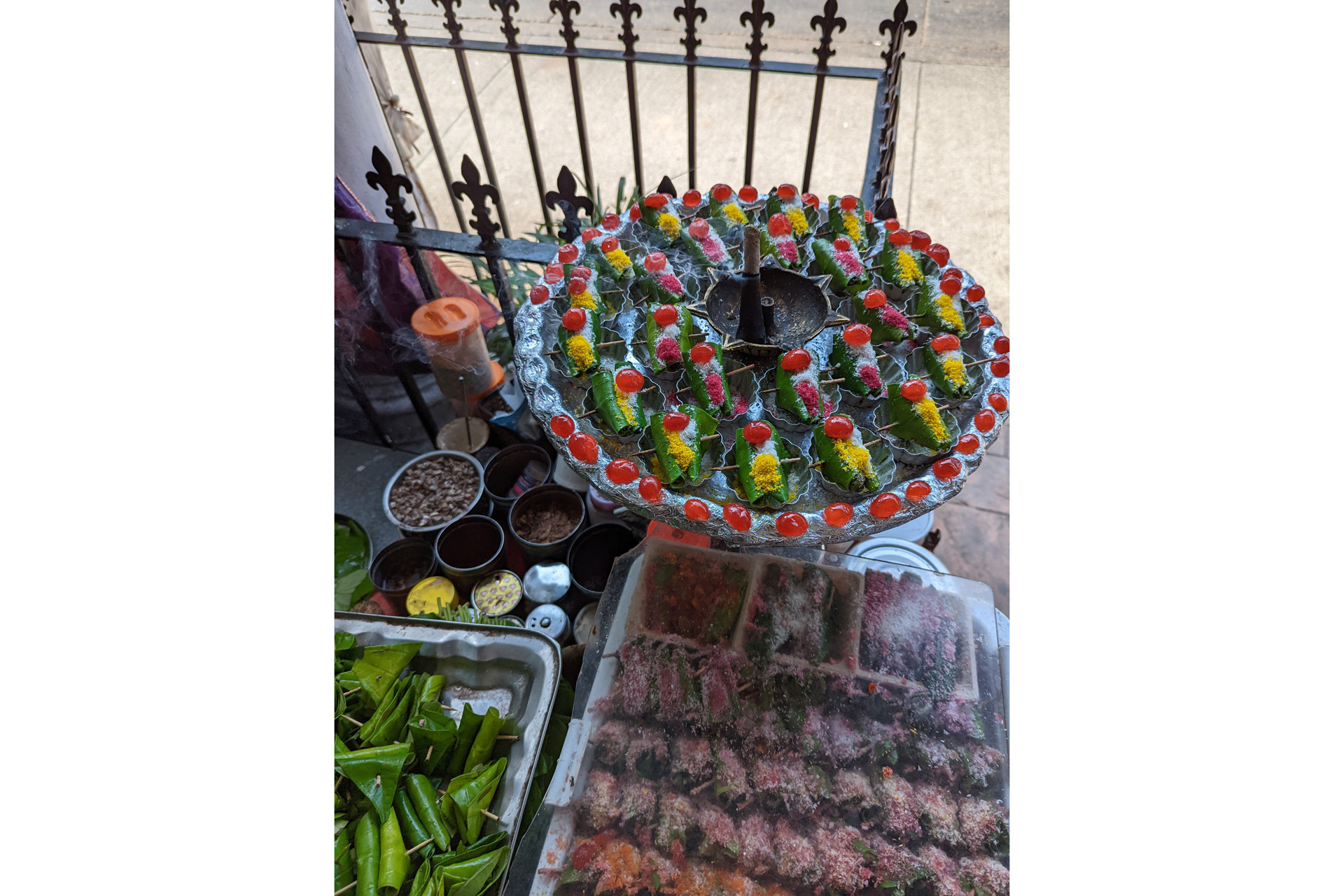 I popped into Soam Babulnath for some seasonal vegetarian food, and then moved onto the Bombay Canteen, which has some great local food – and some famous faces are big fans, too – along with the best Thali at Shree Thaker Bhojanalay, which was recently visited by Nigella Lawson. 
I could only have a few dishes in each place (the downside to travelling alone!), but I enjoyed every bit, as it set me up for a much needed shopping spree…
SHOP
Mumbai works similarly to other big cities I have been to in that there are different shopping areas, depending on what you are looking for. My favourites included Marine Lines that has many Indian traditional wear shops such as Kala Niketan. Try Fashion Street for cheap clothes, or Napean Sea Road for Contemporary Arts and Crafts, among many more that I have listed below: 
Okhai in Kalaghoda 

Fab India in Kalaghoda

Chor Bazaar, Mutton Street, Bhendi Bazaar

Good Earth, Parel

Oberoi Shopping Center (try Nariman Point for high end shops)

Melange, Kemps Corner

Foodhall, Vama, Peddar Road

Colaba Causeway (ideal street shopping for clothes, shoes, accessories and bits and bobs)

Taj Hotel Shopping Arcade (especially the bookshop)

Crawford Market, Kalbadevi

Freedom Tree, Mahalaxmi
BOOK IT
Fly direct to Mumbai from London Heathrow airport.
Featured image: South central Mumbai at dusk (Getty).