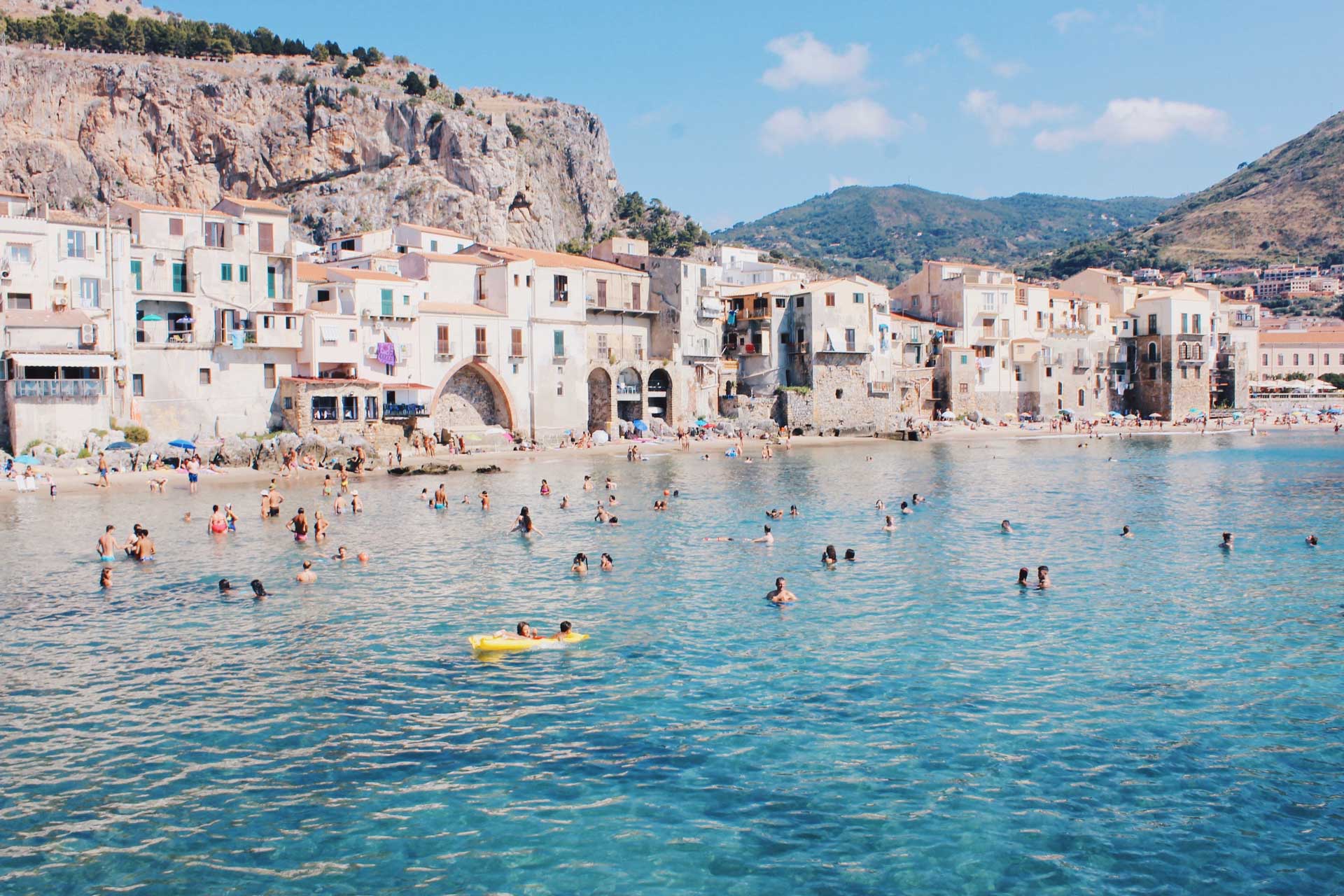 The Country & Town House Responsible Tourism Guide
Want to do better but don't know where to start? Start here...
The time to do better is now. The future of our planet hangs in the balance, and travel is one of the industries under a microscope as pressure increases to make more sustainable choices. However, simply not travelling is not the answer. As we strive to help our readers live a life in balance, we've been speaking to some of the world's leading ecotourism experts. The result? The Country & Town House responsible tourism guide.
The Country & Town House Responsible Tourism Guide
'If people stopped flying to the Serengeti tomorrow to see the last great land migration of wildlife on earth, I believe that in less than ten years it would be turned into cattle ranches.' – Conservationist Costas Christ, one of the industry's leading experts in sustainability and founder of Beyond Green.
Costas told us this for one of our first responsible travel guides, in which we outlined how the aviation industry is currently accountable for roughly two to three percent of annual carbon emissions (compared with deforestation, which accounts for 15 percent). Ecotourism models in destinations such as Costa Rica prove that tourism, particularly conservation focused travel and regenerative tourism, is the more environmentally friendly option. But this doesn't mean guilt-free flights for life. Like everything, it's about making the most responsible choices we can. But how?
Avoid Overtourism
The world's most popular tourism destinations are struggling to keep up with a growing population and demand, which has a negative impact on not only the environment but also the local communities (and the quality of holiday for visitors, too). Avoid adding to the problem of overtourism by picking destinations that are slightly off the beaten track (but that are still accessible by public transport if possible and open to visitors) or visiting off-peak to avoid the crowds and help support the local economy year-round.
Consider Human Rights & Social Issues
When you're picking your holiday destination, remember that, as travellers and consumers, our power lies in where we spend money. By handing over money and visiting a destination, we are supporting not only the hotel or accommodation but also the local economy and signalling to travel companies that there is demand for a certain location. Consider whether the country you're travelling to is supporting the human rights of its citizens (and visitors) in a way that aligns with your beliefs.
Scrutinise Your Hotel Of Choice
Beyond the destination country, you should also pick your accommodation wisely. Ask your hotel or booking agent to answer a few questions about environmental policies, community policies and human rights and social issues before booking. Amy Welfare, one of the founders of The Conscious Travel Foundation gave us a full guide of considerations.
The best piece of advice is to be curious and question everything – both to test whether it stacks up against greenwashing, and to learn something new about what the tourism industry can contribute to sustainability. Some questions to ask the hotel (or yourself) include:
Has the hotel committed to sustainability through specific goals, and does it actively track, measure and publish its progress towards these goals?
Does the hotel only offset its emissions, or has it committed to concrete decarbonisation targets?
Does the hotel highlight and teach guests about its sustainability efforts? Does it shout proudly about its ecofriendly initiatives? (This, if not a greenwashing tactic, is typically a sign that the hotel genuinely cares.)
What is the hotel – especially those located in naturally beautiful areas – doing to conserve the local environment?
Is the hotel locally owned and operated? If not, does the hotel support and uplift the local community?
How are staff members treated? Do they receive a living wage? Is the workforce diverse and inclusive?
Does the hotel have any sustainability certifications? Check out our guide to the ones to know.
What is the waste management system like? Is there a commitment to recycling and composting, or a ban on single-use plastic, for example?
Do Less, Stay Longer
While we already outlined the argument for travel-for-good, the carbon cost of flying is undeniable. On our mission towards responsible tourism, this means making a conscious effort to fly less and make the flights we do take count. As well as carefully choosing where we're travelling to, consider tapping into the 'slow travel' trend and spending longer in your destination to make the trip count more. Rather than four or five shorter trips each year, how about spending two weeks or a month immersing yourself in a destination and really getting to know a place? While there, you can contribute to the local community by spending at local businesses, restaurants, and bars. All while getting a proper break from your life at home.
Getting There
Can you travel by train? By bus? By boat? Consider the options for your journey and take the most environmentally-friendly option that is still sensible (not everywhere is accessible by row boat). Rail is usually the most carbon-efficient option, while domestic flights tend to have the highest carbon footprint of travel per kilometre. If you do have to fly, TreadRight recommends flying direct (take off and landing consume the most jet fuel) and opting for airlines investing in sustainable aviation fuels.
Pack Your Bag Responsibly
From reusable shopping bags to refillable toiletry containers, there are plenty of small things you can do to pack more sustainably. Most importantly, pack light: the heavier your bag, the heavier the aeroplane, and thus the more fuel it needs and greenhouse gases it emits. Check out our sustainable packing guide here.
Staycation Nation
If you are prone to itchy feet and love to explore, make it your mission to swap some of those microbreaks for staycations. Wherever you're based there are more farm stays, eco-hotels, glamping breaks and wellness retreats on offer than ever before. Fall back in love with your local area and remember that wherever you're visiting, shop local and eat in season where possible.
Regeneration Sensation
You can also go beyond making more responsible tourism choices and actively choose to support regenerative projects, destinations and travel companies. From land and sea regeneration projects to community focused schemes actively improving the life and landscapes of communities across the world, regenerative tourism offers a truly positive way to travel in the current environmental landscape.
Avoid Greenwashing
Greenwashing is rife in the travel industry: try and get to grips with what ecotourism terms actually mean so that you can look beyond environmental jargon and challenge greenwashing. Read our guide to greenwashing and travel to find out some things to look out for.
TreadRight recommends: 'Choose companies that have a commitment to responsible travel and to minimizing the footprint of their offices and operations.' You should also keep your eye out for companies committing to measurable targets that align with the UN's Sustainable Development Goals and Global Goals. For example, TreadRight is a not-for-profit organization created as a joint initiative between The Travel Corporation's family of brands, and its five-year sustainability strategy, How We Tread Right, addresses the group's impact on the planet, its people and wildlife, creating 11 goals tied to the UN's Global Goals.
Ask The Tough Questions
Now we've outlined the issues to consider, we thought we'd share the questions we're asking ourselves when deciding where and how to travel. Try asking yourself these questions when planning your next trip.
Have I considered a staycation?
What are my reasons for choosing a longer haul destination?
Does the destination suffer from overtourism?
What are the environmental implications of the trip? (More on this below.)
Is there a positive environmental impact from the accommodation or policies of the destination?
Does the destination have a positive social impact on the local community?
Where is the money from your trip going?
Are there any human rights or social issues with your destination?
What is the positive impact of my trip?
How will I get there?
Could I consider a flight-free option or a flight that utilises greener fuels?
Can I book with a company championing sustainability and positive social impact?
Can I support a small, minority-owned or independent business?
Who To Book With
If researching all of this feels overwhelming, try to book with someone who you trust is doing the hard work for you. There are multiple accreditations and awards in the travel industry, and we've got a guide to navigating sustainable travel accreditations here. B Corp travel companies have had to fulfil strict criteria to prove they're practising responsible tourism, so booking through a B Corp or using sites like goodwings.com are both a good start.
Measure Your Carbon Footprint
You can use sites like calculator.carbonfootprint.com to measure the carbon footprint of your trip and compare different modes of transportation. Check out our guide on exactly how to do this.
Do Your Best & Keep Learning
Now, more than ever, we are living in a constantly evolving environmental, social and economic climate. Best practices are consistently being updated and counteracted. It is only by making small steps to do better that we can collectively work toward positive change. Some examples, according to TreadRight, include:
Refusing single-use plastic, and recycling when it cannot be avoided
Immersing yourself in local culture, shopping and eating locally to uplift and invest in the community, including locally made souvenirs and visiting a local farmers market or trying a farm-to-table meal
Seeking out experiences that are owned by or employ underrepresented communities
Avoiding purchasing wildlife products like ivory, and not riding animals that ought not be ridden (if in doubt, check TreadRight's animal welfare guidelines)
Walking, cycling or using public transport where possible
Taking shorter showers, turning off the lights when you leave your room, keeping AC at a moderate temperature when in use
Rather than being paralysed with responsible tourism fear and guilt, go forth with good intentions, stay curious and do your best. At Country & Town House, we will do the same, and continue to share what we learn, updating our guides and correcting the mistakes we will inevitably make along the way.
Tread lightly on our precious earth.
Top photo: Cefalú, Taormina, Italy (c) Ruth Troughton via Unsplash