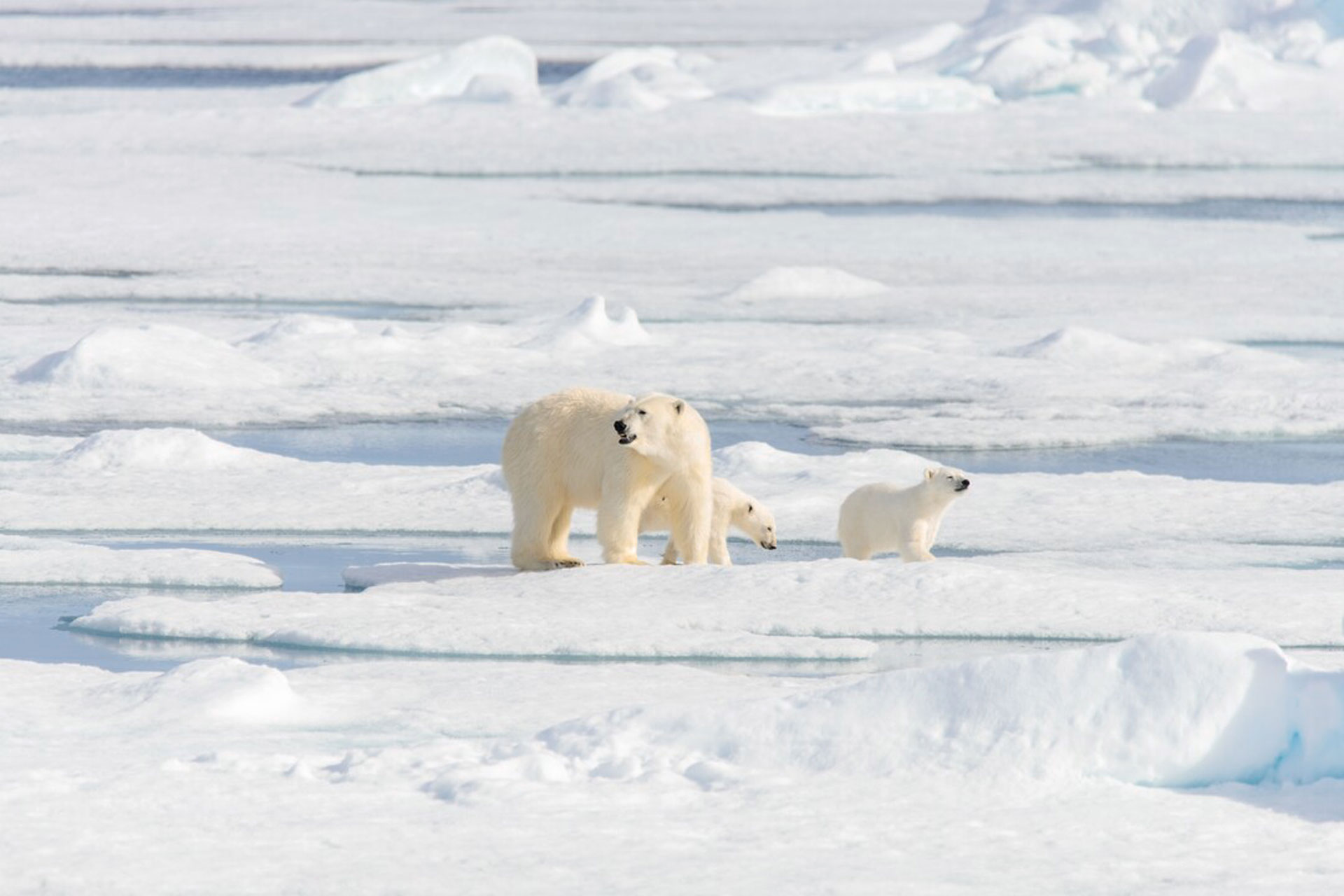 5 Expedition Cruises That Will Change Your Life
---
Is 2023 the year to up your travel game? Enter Hurtigruten Expeditions.
There is taking the trip of a lifetime, and then there is taking a life-changing trip. For 2023, how about aiming for the latter? We've partnered with Hurtigruten Expeditions to raise the bar for next year's travel plans, bringing you five awe-inspiring destinations on their schedule. Beyond the ordinary and into the extraordinary, these aren't regular cruises, these are expedition adventures. Expect the unexpected and explore these five life-changing voyages that will give you a new perspective on life… 
5 Hurtigruten Expedition Cruises That Will Change Your Life
There is nothing like witnessing the majesty of the Northern Lights to bring wonder back into your life. Hurtigruten's Northern Lights Promise means that if you don't see the lights, you'll enjoy a Classic Voyage free of charge*, but with the average itinerary spanning two weeks you'll have plenty of time exploring the rugged and beautiful Norwegian coast with the hopes of catching a glimpse of one of nature's most dazzling phenomena. Cruises, which set sail from the UK, include five nights above the Arctic Circle, visiting beautiful coastal destinations including Tromsø, Lofoten and Narvik along the way. 
A true once-in-a-lifetime trip with Hurtigruten Expeditions, the Galápagos Islands are home to spectacular landscapes and iconic wildlife. The archipelago where Darwin developed his theory of evolution remains an ecology hotspot and a haven for nature lovers, and on this incredible trip you'll travel with a team of local guides who will inspire and amaze you as much as the isles. Need a reminder of life beyond humankind? Meet giant tortoises and marine iguanas, blue-footed boobies and waved albatrosses: one trip to this one-of-a-kind destination will make you reevaluate everything. 
Located between mainland Norway and the North Pole, this Norwegian archipelago features sprawling glaciers, jagged mountain formations and scenic fjords. A 12-day itinerary covers must-see highlights and lesser-known gems of this rich and otherworldly location that will give you a new perspective on your place on this planet. You might even catch a glimpse of a polar bear, surviving in this cruel and beautiful landscape. (Pictured top)
One of the most extreme and beautiful places, the Northwest Passage is one of the Earth's most untouched spots. Cross this legendary sea route with an experienced captain and crew on a modern ice-class expedition ship through this wild and isolated passage and visit remote Inuit communities before kayaking amidst breathtaking nature. Travel east or west from Iceland along Greenland's south coast to Vancouver or Montréal. Or sail between Montréal or Vancouver and Halifax, Nova Scotia. There's nothing more life-changing than witnessing life thriving in impossible conditions; in this extreme setting you'll see narwhals and minke, bowhead and beluga whales and maybe even the mighty polar bear. 
Join eagles and bears in Alaska on this vast and epic wilderness adventure, immersing yourself in breathtaking beauty and varied landscapes along the way on foot or by kayak. Take in towering mountain ranges and thick forests and experience Alaska's unique culture as you explore Gold Rush era towns. Travel between May and September and choose from 14 to 19-day trips, plenty of time to journey through UNESCO World Heritage sites and spot rare birds and native species. You may want to take life back to basics and consider relocating rather than heading home with the return voyage.