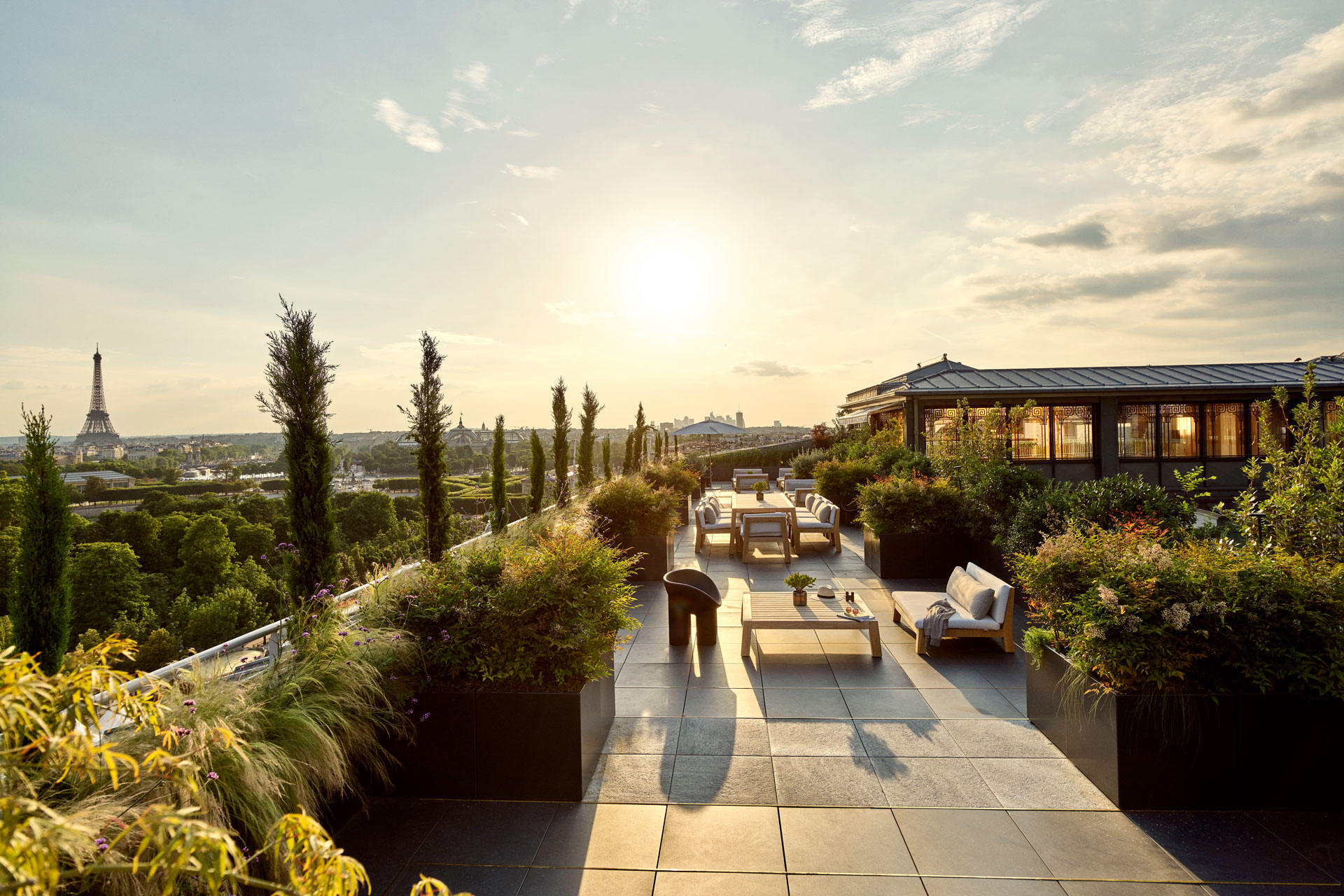 TV Travel: Is This The Most Luxurious Hotel Suite In The World?
It's featured in Midnight In Paris & Netflix's Lupin
Ever seen a TV show or film and been too distracted by the beauty of the interiors to follow the story? If you've caught a glimpse of the Belle Etoile suite at Paris' Le Meurice on the small screen, it's likely this has happened to you. Situated a stone's throw from the Louvre, Le Meurice has hosted the likes of Queen Victoria, Pablo Picasso, Andy Warhol and Beyonce, but what makes this suite in particular so special?
France: All Our Guides & Reviews
Belle Etoile Suite At Le Meurice, Paris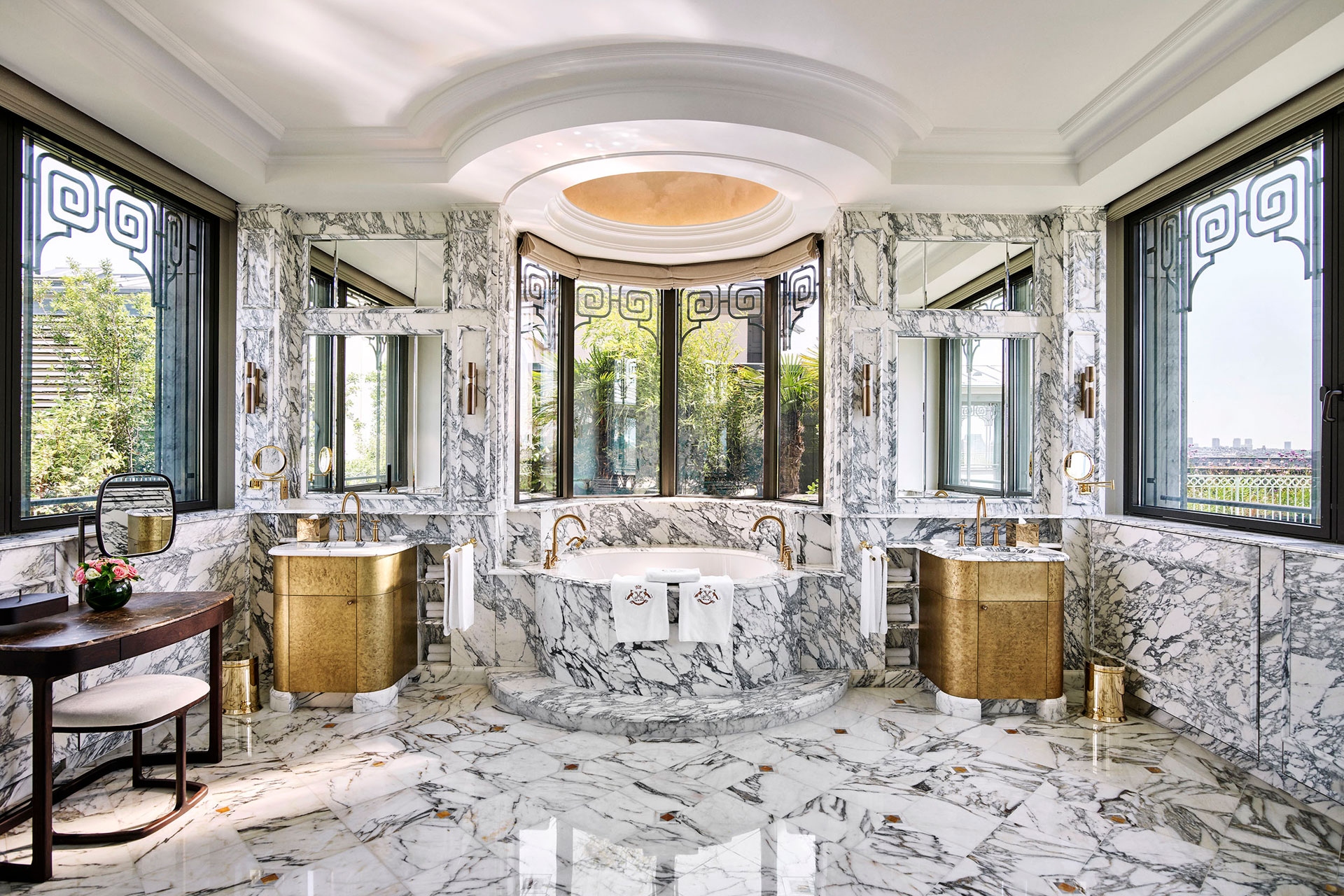 With a history stretching back to 1835, Le Meurice itself has often been referred to as the Hotel of Kings, with its central location and stunning interiors making it a favourite for celebrities and royals over the years. The Belle Etoile is the jewel in the hotel's crown, thanks in part to its 360-degree view across Paris. The suite was renovated in 2019 by Lally and Berger.
Does it look familiar? You might have caught a glimpse of this luxurious suite in Midnight In Paris, as it was the location for a wine tasting scene, showing the characters in the suite overlooking Paris. The hotel also hit screens again this year with Netflix's Lupin, which features the lobby and Presidential Apartment Tuileries Le Meurice.
The suite features furnishings by Jouffre Ateliers Créatifs and artworks by Carole Benzaken, presented by Gallery Nathalie Obadia. But the suite's most instantly recognisable room comes in the form of the lavish marble bathroom overlooking the Sacré Coeur in Montmartre. In total, the suite and garden cover an impressive 620m², making it one of the largest in Paris.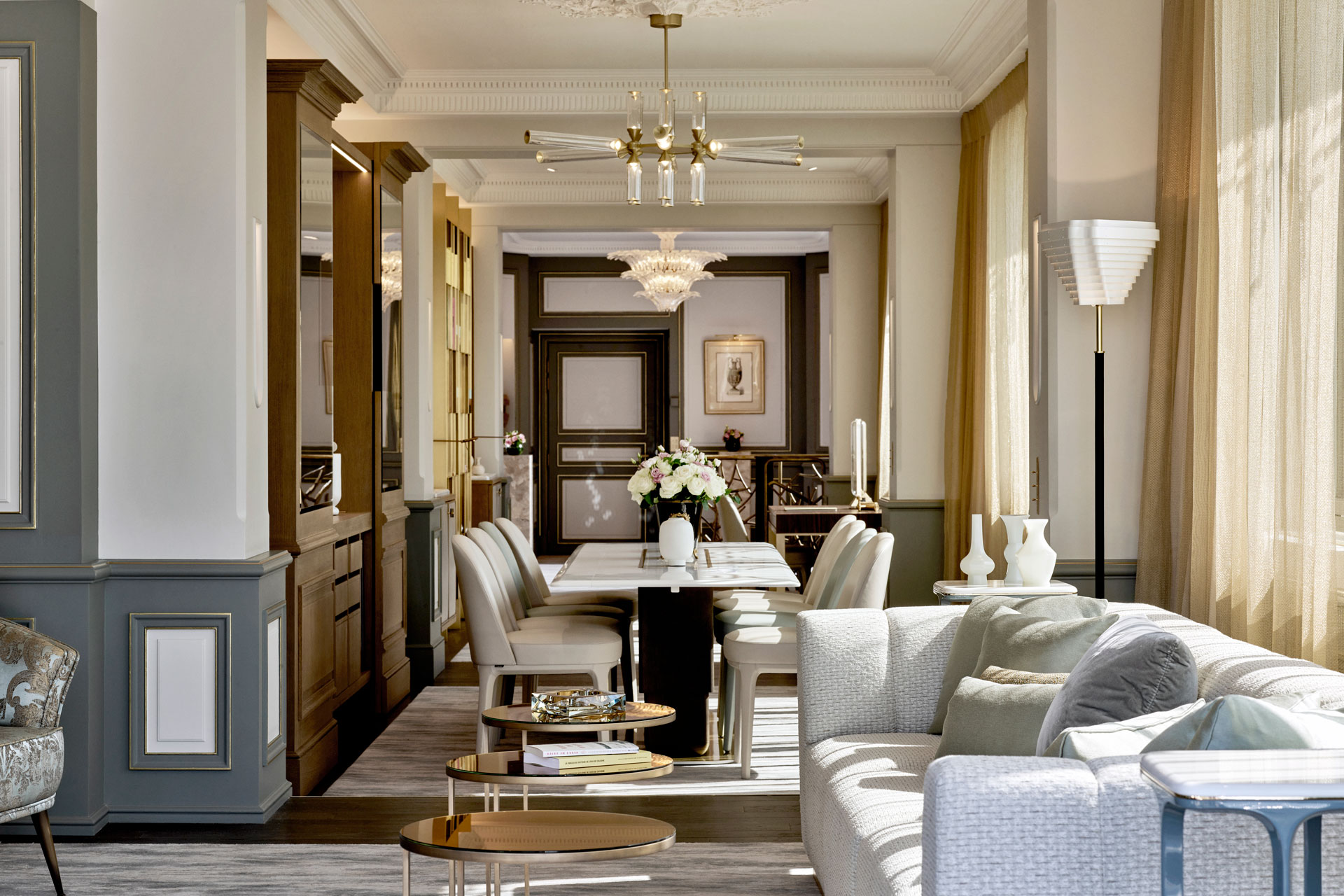 BOOK
Fancy a stay? The Belle Etoile suite at Le Meurice starts from €25,000 per night | dorchestercollection.com