The first luxury sleeper train has arrived in South America and Peter Hughes was on board…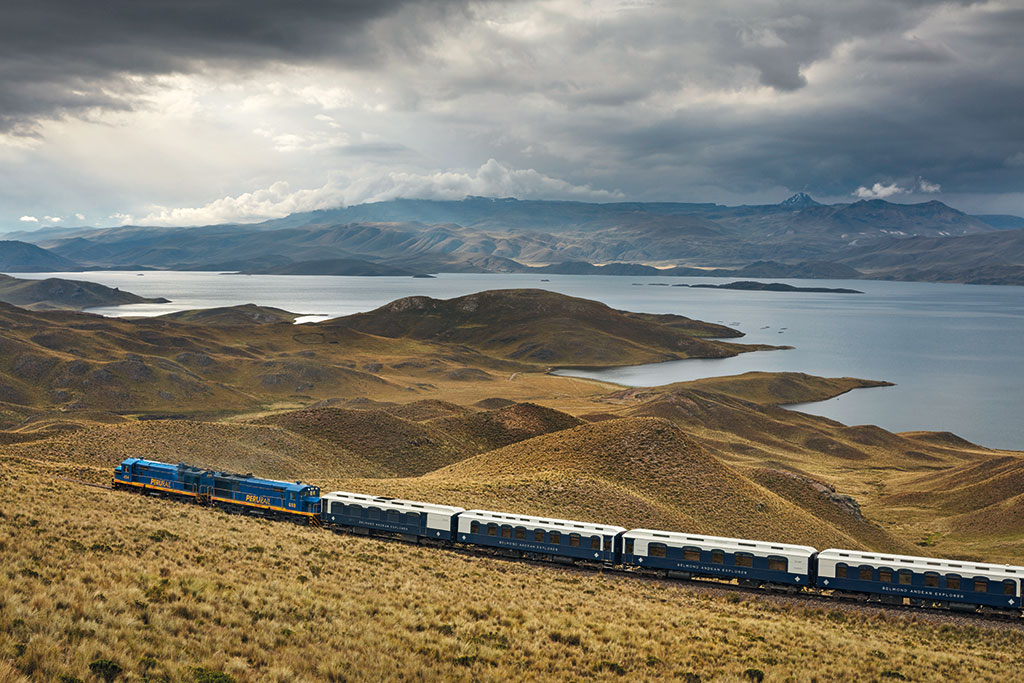 For a metropolitan Englishman living at sea level, this was a journey of rapid adjustments, sensual and cultural as well as environmental. A railway train so lavish that it has 24 bedrooms with ensuite showers, two dining cars, a bar, a baby grand piano and a gourmet kitchen is approaching platform fantasy in any case. But let that train go rummaging for adventure through the oxygen-thin air of the Andes and perceptions switch to spin cycle.
The Scenic Route
The Belmond Andean Explorer, which launched last spring, is the first luxury sleeper train in South America. It runs at Alpine altitudes, on the fourth-highest rail track in the world, between nearly all the most famous attractions in southern Peru. I took the northbound journey from Arequipa. For three days, and some 450 miles, we trundled at a tranquilising 20mph through the chiselled massif of some of South America's biggest mountains. Our destination was Cusco, capital of the Inca empire, at the threshold of the sacred citadel of Machu Picchu.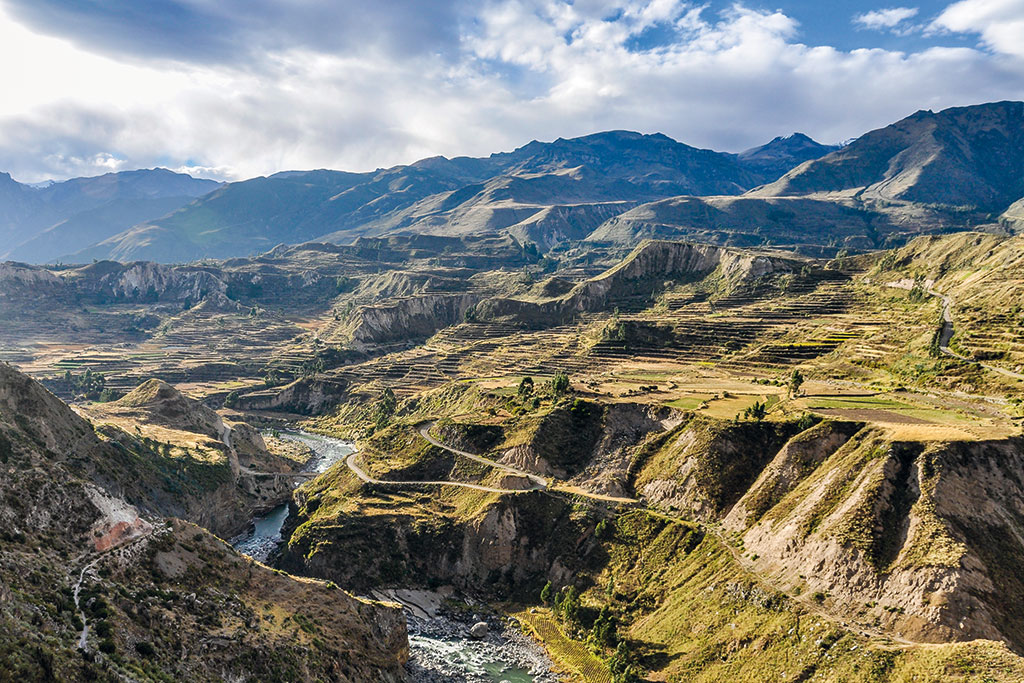 On the way were two more of Peru's extraordinary sights, the great inland sea of Lake Titicaca – where a boat sped us to the floating Uros islands made from totoro reeds – and the Colca Canyon. It was there that I had to make an instant cultural adaptation during a traditional Inca ceremony that I mistook for a smart hotel cocktail party.
A Different Kind of Canapé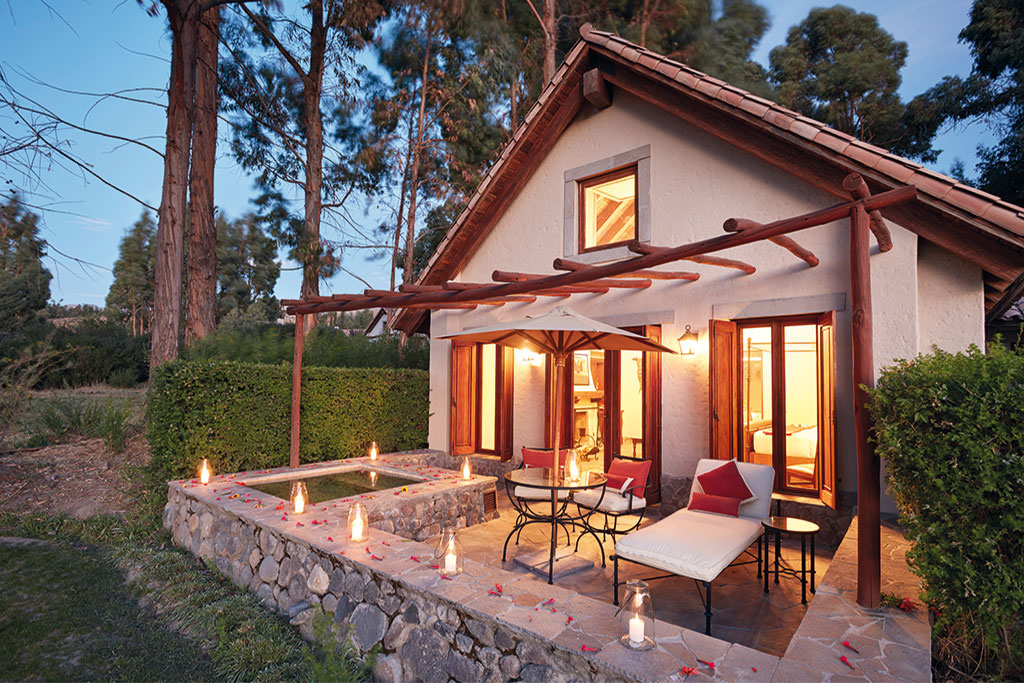 Belmond Las Casitas is a collection of 20 comfortable cottages scattered about a hillside garden above the Rio Colca. They were opened originally in 2008 by Orient-Express Hotels, Belmond's previous incarnation, and then sold four years later. I was among the first guests to stay at Las Casitas after Belmond reacquired it last year for Andean Explorer passengers wanting to see the Colca Canyon.
On our first night there was a garden party. It was dark, apart from the flames of a fire pit and a torch I had brought from my room. I saw two figures approaching, one of them carrying a large dish under a cloche cover. I took him to be a waiter bringing canapés. 'It's an offering,' he said. 'How very kind,' I replied. 'Let me look.' He lifted the cover and I shone my torch. I saw no vol-au-vents or blinis, but was prepared to try it anyway. The waiter stopped me. 'It's an alpaca foetus,' he explained, which would be offered to Mother Earth as a sacrifice to mark the hotel's reopening.
Up, Up and Away!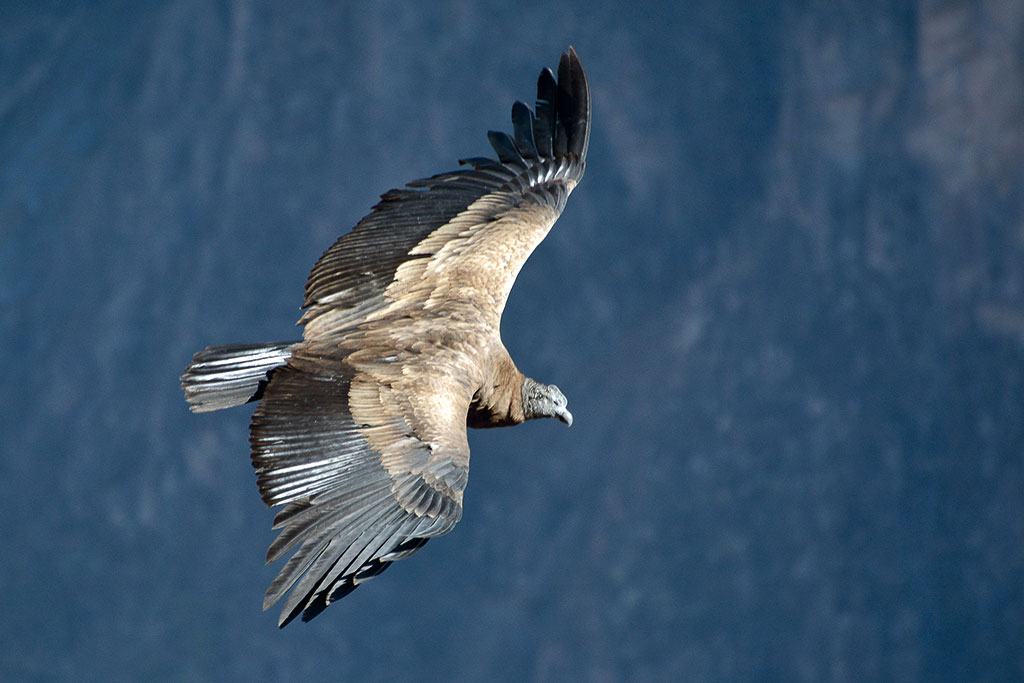 Colca Canyon, just downstream from Las Casitas, is a great gash in the mountains, in places nearly twice as deep as the Grand Canyon. It is also a home of the Andean condor, among the world's largest flying birds. They nest in caves in the canyon wall from where they can launch themselves straight on to powerful thermals. For a bird weighing up to 15kg, that's an important consideration.
It's a rare spectacle. The condors fly all around you – above, below and at eye level – as they drift along the canyon rim. With a span of three metres they have merely to spread their great door-like wings to soar on the rising air.
Wellness Retreats: The Best Places to Meditate in 2018.
All Aboard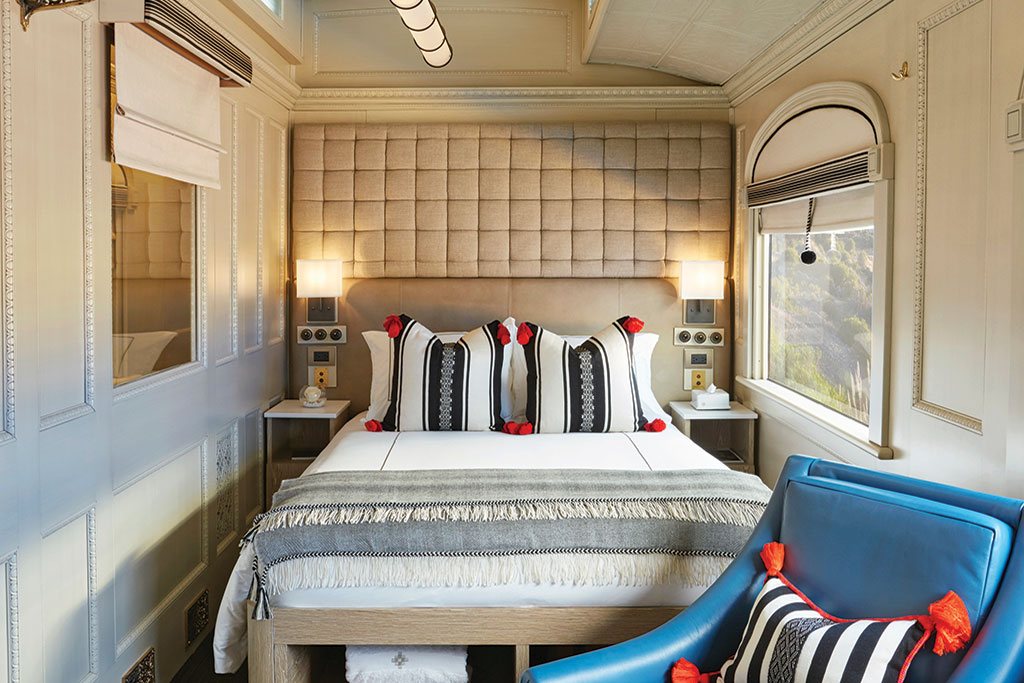 And so to the train, 16 gleaming carriages in a livery of ivory and midnight blue. It was built in Australia in the early 1990s to run a luxury service between Sydney and the Queensland Tableland. But it didn't work out and, two years ago, Belmond shipped the whole set to Peru to be turned into the Andean Explorer.
The retro design of the old train was unashamedly influenced by the Venice Simplon-Orient-Express. Much of it remains. Brass luggage racks, lovely wood marquetry on the washroom floors, wood panelling and embossed ceilings are all original. Even the door keys are Aussie.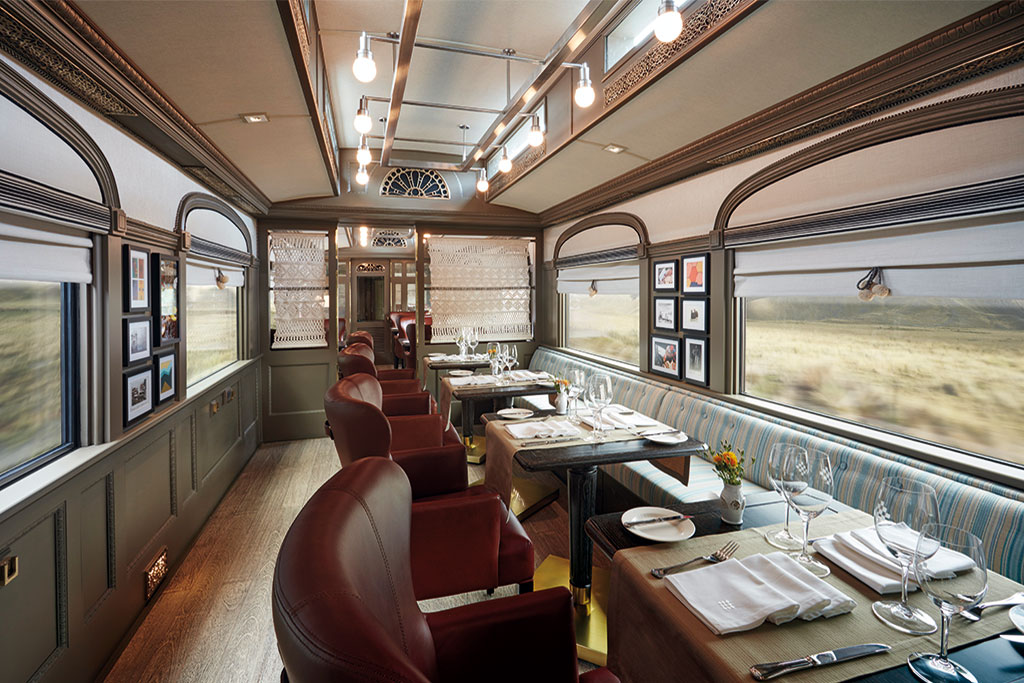 We climbed on board, literally: retractable steps reach down to the trackside allowing you to get on and off almost anywhere. At one point we stopped on a hillside for the chefs to give an al fresco demonstration of ceviche-making. In the lounge car, pisco sour cocktails were being served, accompanied by a pianist at the baby grand. Beyond, at the end of the train, was a proper old-fashioned observation car with a viewing platform open on three sides where you could lean on a wooden rail and watch the track behind unreel through the mountains. But now enthusiastic attendants were showing us to our cabins.
The 48 berths are divided into four grades of cabin. The most expensive, of which there are only two, have double beds, the cheapest have bunks. All contain oxygen cylinders as the train reaches elevations of more than 14,250ft, not far short of Mont Blanc. There is no predicting how anyone may be affected by altitude. Some on this trip suffered headaches and a feeling of lassitude. Others felt no more than slightly woozy and breathless. The train carries a doctor, but the best precaution is to have at least a day in the mountains to acclimatise.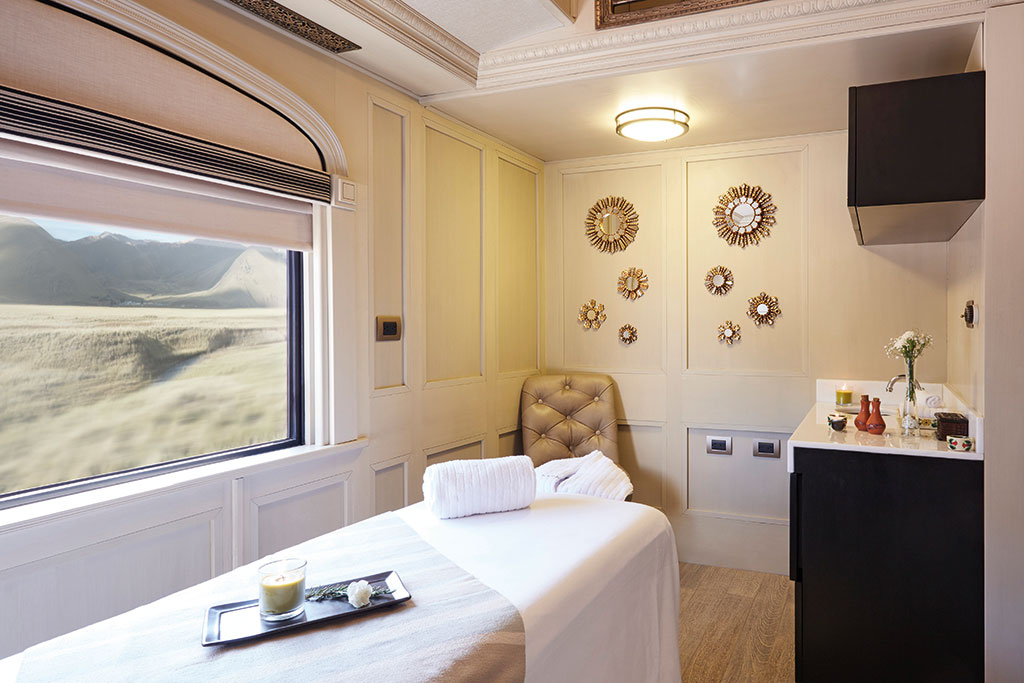 Tourist trains commute between the surreal and reality. It is surreal, in the heart of the Andes, to sit at a table dressed in white napery and dine on an amuse-bouche of Lima bean cappuccino prepared by one of Peru's most celebrated chefs, Diego Muñoz. Ditto having a Peruvian-inspired treatment in a new spa car that is being added in May.
Back to Reality
Reality lies outside. Creaking and squeaking, with the occasional unaccountable jolt, the train ambled from the Peruvian altiplano, a great swell of grassy highlands with herds of grazing alpacas, past hillsides ribbed in 1,800-year-old terracing, to curl round mighty spires of rock, 16,500ft high and daubed with snow. And all the while there was the rhythmic beat of the rails, until the train stopped and 'stabled' for the night in silence.
Approaching Cusco there were villages with small fields of beans and corn, cows in tiny walled pastures and sheep tethered beside the track. Women were swathed in voluminous dresses in brilliant colours – fuchsia, lemon and turquoise – and invariably wore hats, shiny white straw trilbies or tall brown bowlers. Now there followed the final adjustment – to come back down to earth.
A two-night journey between Cusco and Arequipa starts from $1,655pp. belmond.com
---