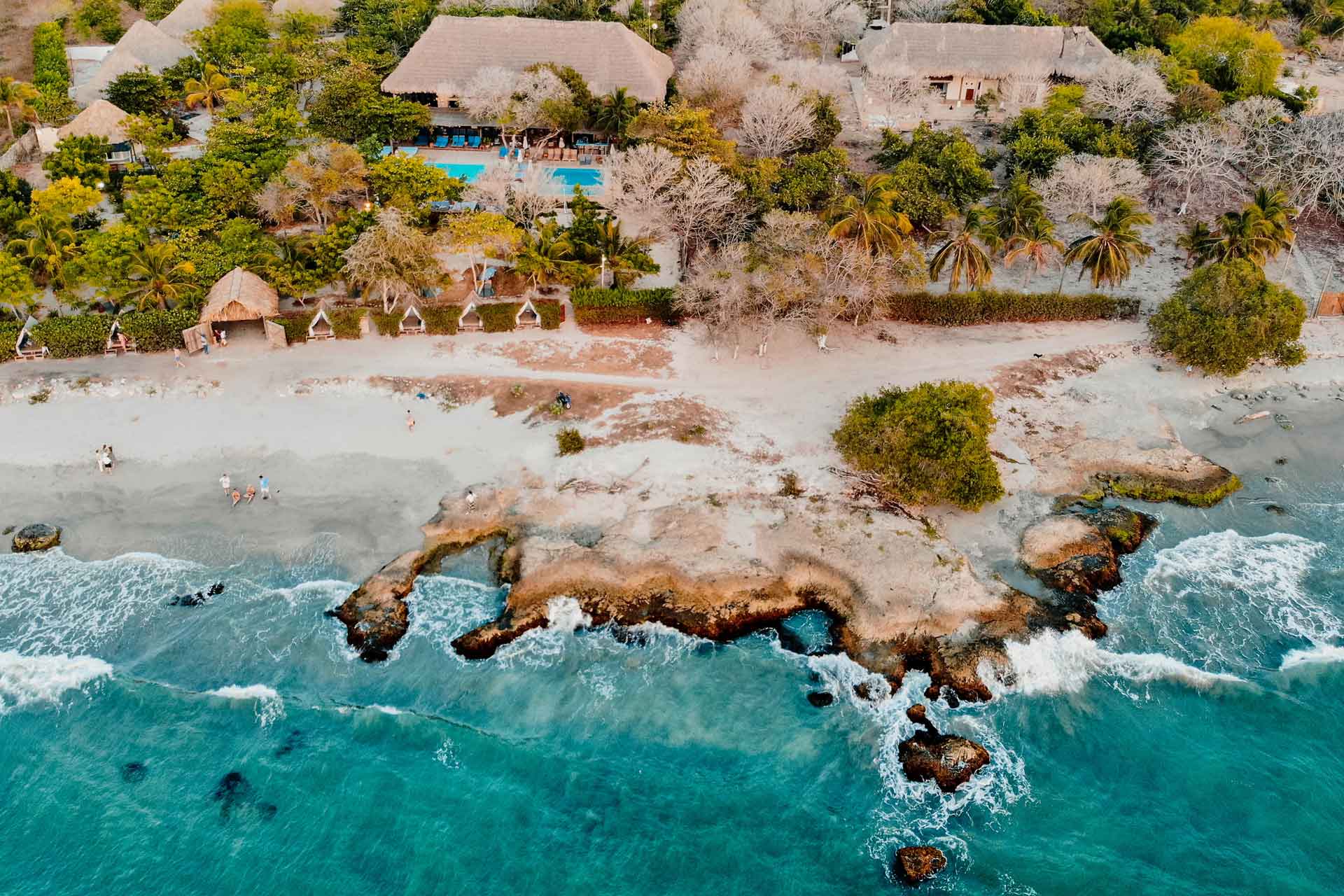 This Is How A Boutique Colombian Hotel Achieved B Corp Status
---
Why environmental accreditations are important when making sustainable tourism choices.
What exactly is a sustainable hotel? And why should you choose one? The noise around all things eco-friendly and sustainable has risen to such a cacophony that it can be hard to tell what to believe. If you're suspicious of greenwashing (but need a holiday to clear your head and get away from all the aforementioned noise), taking note of accreditations and awards can be a great first start. B Corp businesses have to fulfil very strict criteria to prove they are truly sustainable, not just from an environmental sense, but from a business and community sense, too. Blue Apple Beach, a boutique hotel and beach club in Colombia, has just announced its formal qualification as a B Corp, showing that small businesses can make big waves on the ecotourism scene.
Blue Apple Beach, Colombia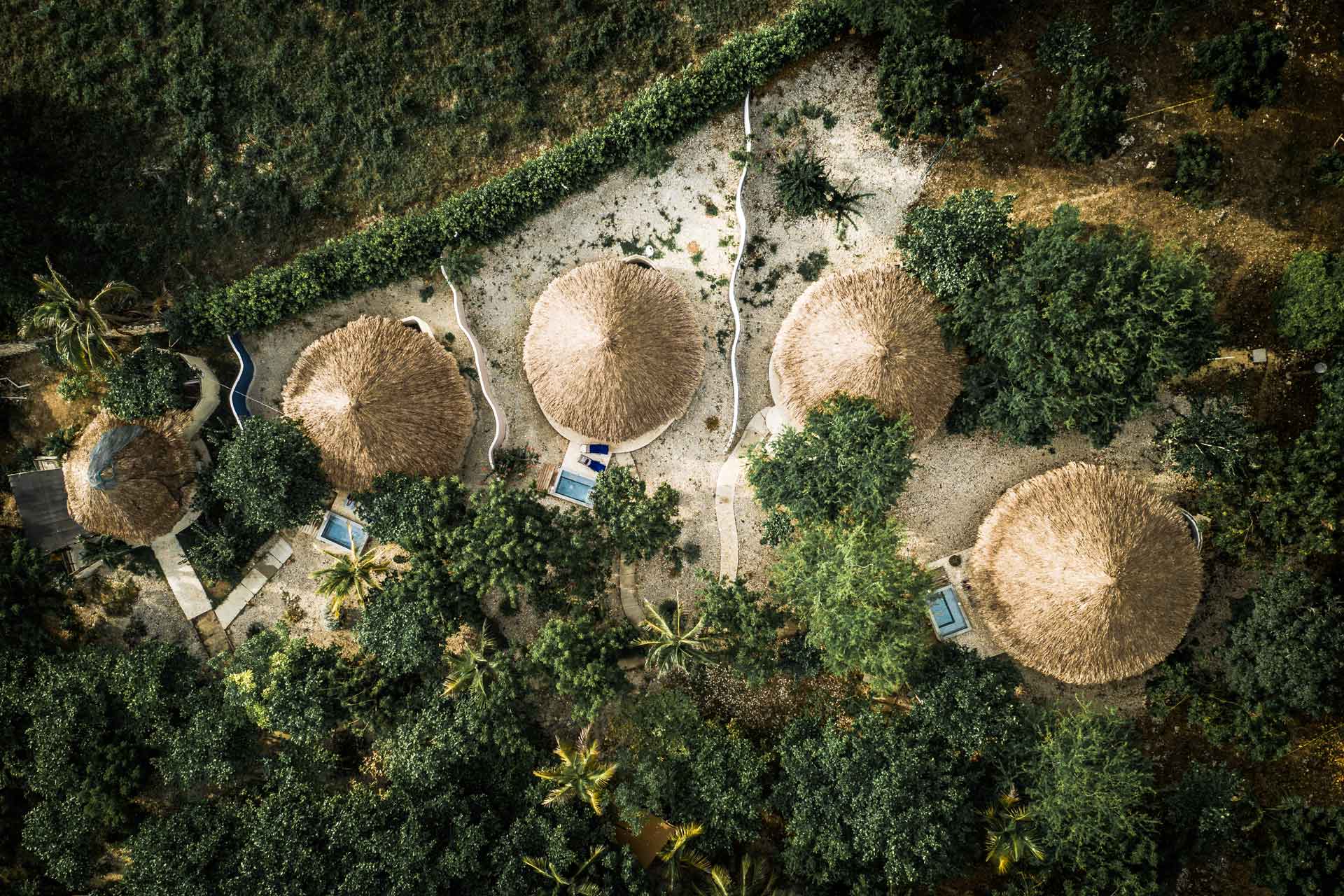 Blue Apple Beach, on the island of Tierra Bomba, Cartagena, Colombia, was opened in 2016 led by a management team that is young and vibrant, BIPOC, LGBTQ, and female-led. With its B-Corp recognition, Blue Apple Beach joins 73 certified Colombian companies to have achieved the certification. But what does choosing a B Corp hotel or travel company actually mean? Here's how Blue Apple Beach achieved their goal:
Implementing a company-wide minimum wage that is 15% higher than the Colombian minimum wage.
An in-depth supplier review, analysing the businesses that are supported by Blue Apple Beach's spending. Discovering that the hotel's coconut supplier has one of the best incomes in the village was extremely gratifying. 60% of the club's spending is with micro-enterprises and 30% with minority-owned businesses; more than 85% of the annual expenditure remains in Colombia.
Completing the transition of 65% of the company's energy source to solar and embarking on a full energy reduction and carbon review program for 2022
Continuing on the path to zero waste and by the end of 2021, achieving 80% of waste diverted from landfill.
Publicly aligning Blue Apple Beach's operation with the UN's 17 Sustainable Development Goals.
Ensuring that all meat served is ethically sourced, where the supplier can guarantee that the meat was produced in accordance with the five animal freedoms.
Including the whole team in the application process.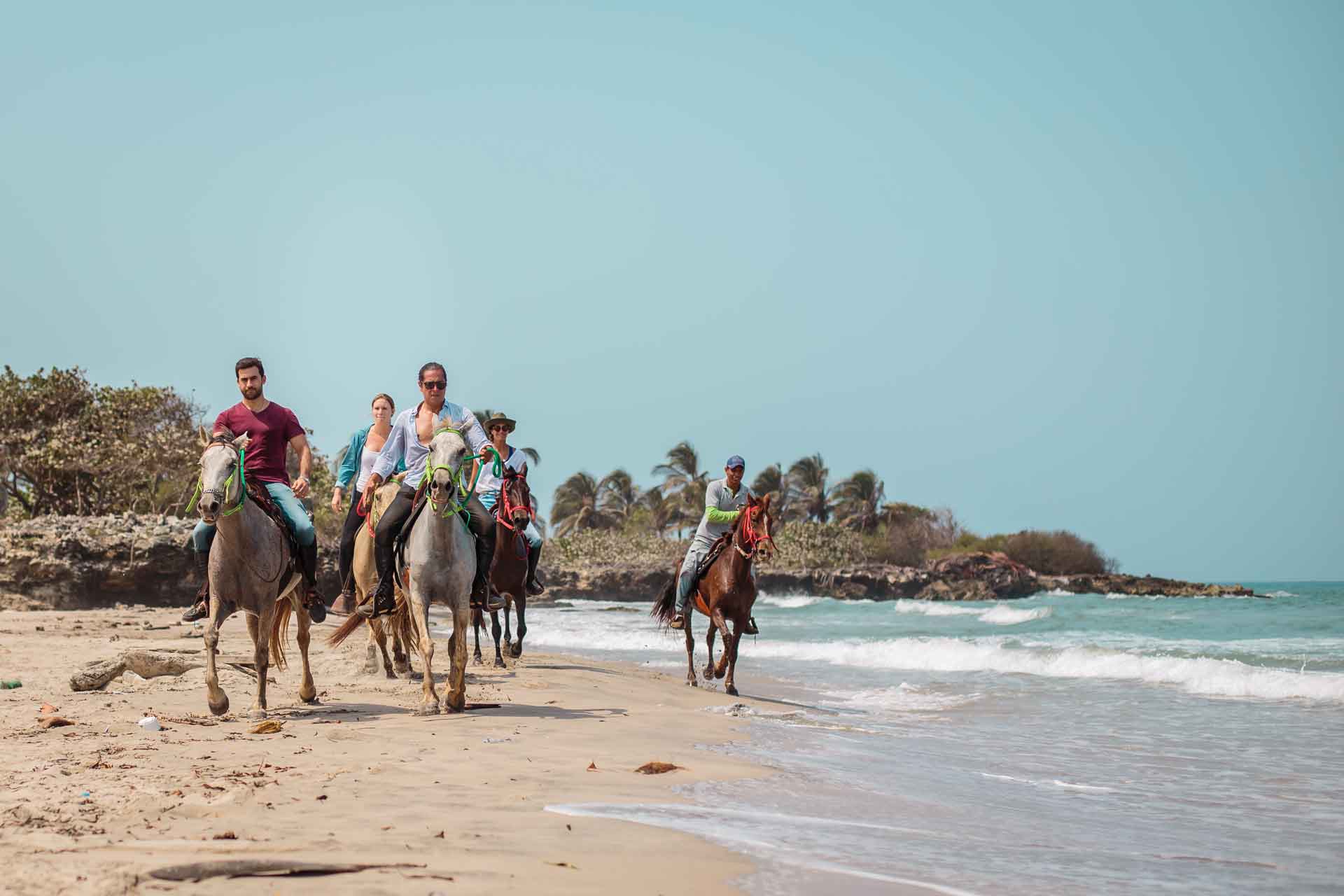 Does It Matter Once You've Travelled All That Way?
With question marks over the environmental ethics of flying long haul, if you're flying all that way for a holiday, does it really matter where you stay? In a word: yes. If you've read our deep dive into the impact of positive tourism 'Stop Flying & Save The Planet?' you'll have considered that the alternatives to tourism for many countries would be more costly to the environment. A future with true ecotourism in it includes taking less trips but making them count more (go less places, for longer), and putting your spending power to good use once you are in your destination. Where you choose to stay (and therefore spend your money) has a knock-on effect within the local community, from the staff at that hotel and their families, right down to the suppliers they use and their families. If all this eco tallying makes your holiday seem like, well, less of a holiday, picking a travel company or hotel that has proven itself to an accreditation board such as B Corp is a simple first step.
Read our guide to avoiding greenwashing while travelling
BOOK:
Rooms at Blue Apple Beach House start from £120 per night based on two sharing. This includes return transport by boat to the island, breakfast and VIP access at the beach club. Full board pricing starts from £215 per night (based on two sharing)
Blue Apple Beach | blueapplebeach.com /[email protected]