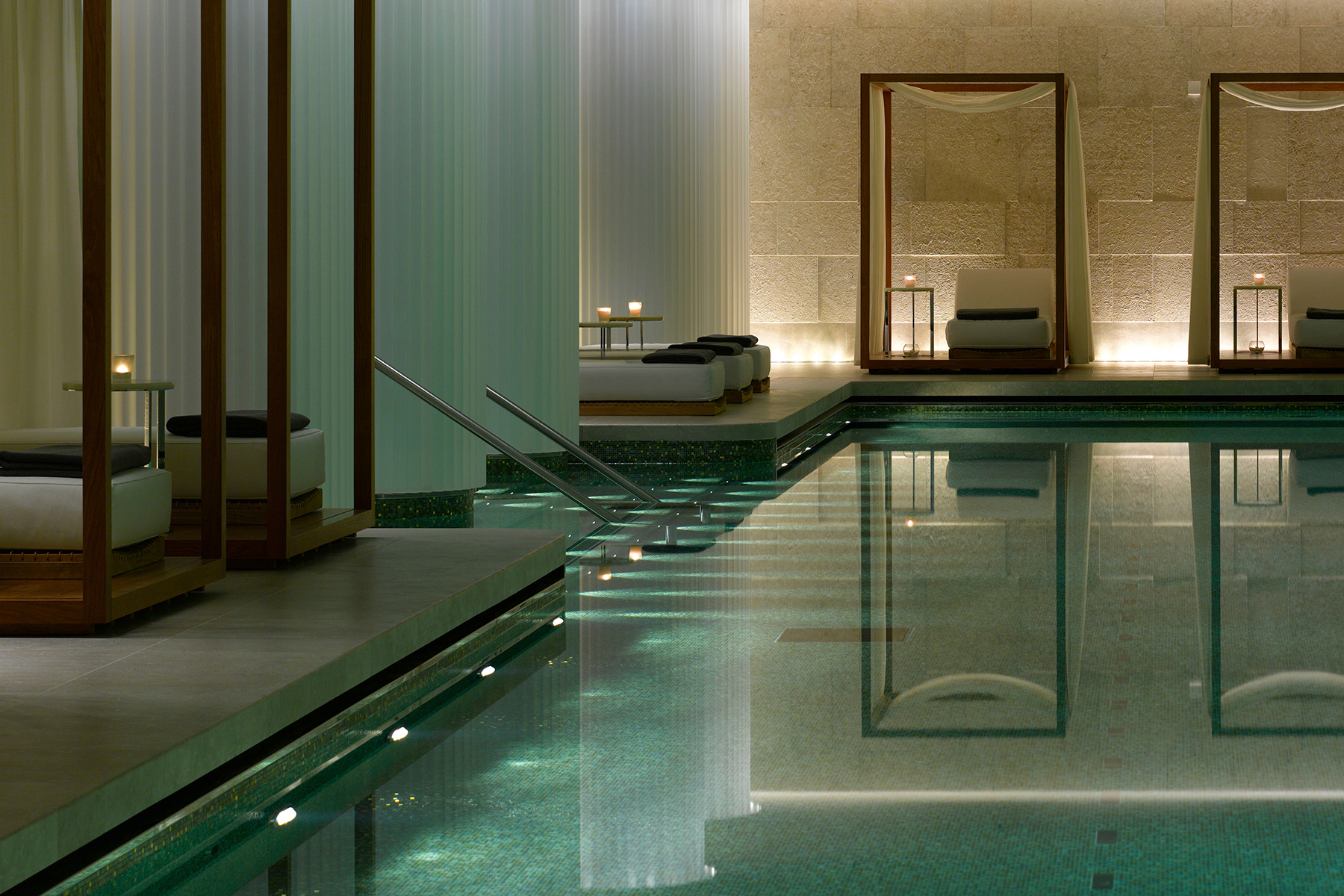 Review: A Day At The Bulgari Spa
---
Treat yourself to some TLC...
Can't be bothered with PCRs and queues, but need a mini break to rival all others? Get thee down to the Bulgari Spa, turn your phone off, lie back and… relax. You'll feel as good as new when you re-emerge, says Lucy Cleland.
Bulgari Spa London Review
Some places were abuzz during lockdown – you just didn't know it. One such subterranean hive of activity was the Bulgari spa in Knightsbridge, which remained open to members (so busy was it that the list for membership is as long as your bucket list travel plans). It's not really much of a surprise – it's the perfect place to tuck yourself away for a few blissful hours.
And now that we're 'free', despite wonky traffic lights and data versus dates, we all need (not just lucky members) to feel the firm massage hand on our creaky backs, the oily caress on our anxiety ridden fascia, and the firm sweep of wrinkles away from our creased-up faces. Hence the Bulgari has introduced the concept of the 'Daycation', though you can always add the 'stay' element too. And, let's face it, that's no hardship.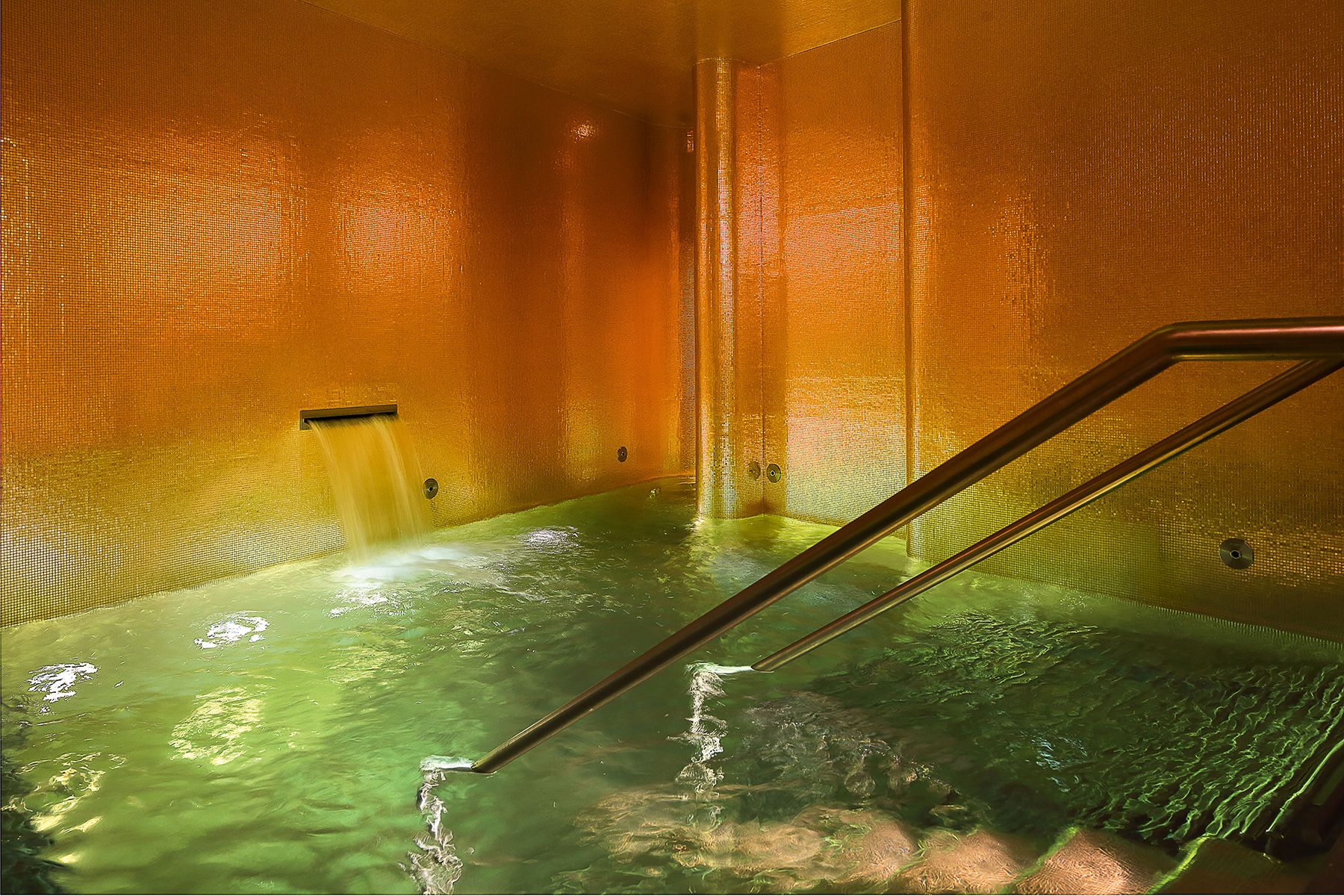 Daycationers have full access to the Workshop gym, the 25m beautiful colonnaded pool and a host of super spoiling treatments – and we recommend you plan your day something like this. We always like to get the sweaty part of the day done first so head to the gym (personal training can be arranged) but we trust your skill and discipline. Then it's straight into your Mara Hoffman costume for a few laps of one of the only decent sized hotel pools in the capital.
TREATMENTS
All dry and wrapped up in your Bulgari gown it's downtime now. For the next few hours, you literally don't have to move (except perhaps to the shower to wash off the exfoliant), as your therapist begins a ritual that you never want to end. Kicking off with a 90-minute Amala Smooth and Glow body treatment (super-indulgent massage and exfoliation, topped off by a scalp massage); you then move to 90 minutes of facial heaven. Using the incredibly effective 111Skin brand, this facial was created to encourage self-repair, especially after a surgical or non-surgical treatment. I'd say endless Zoom meetings count for non-surgical facial battering so a lot of repair is required.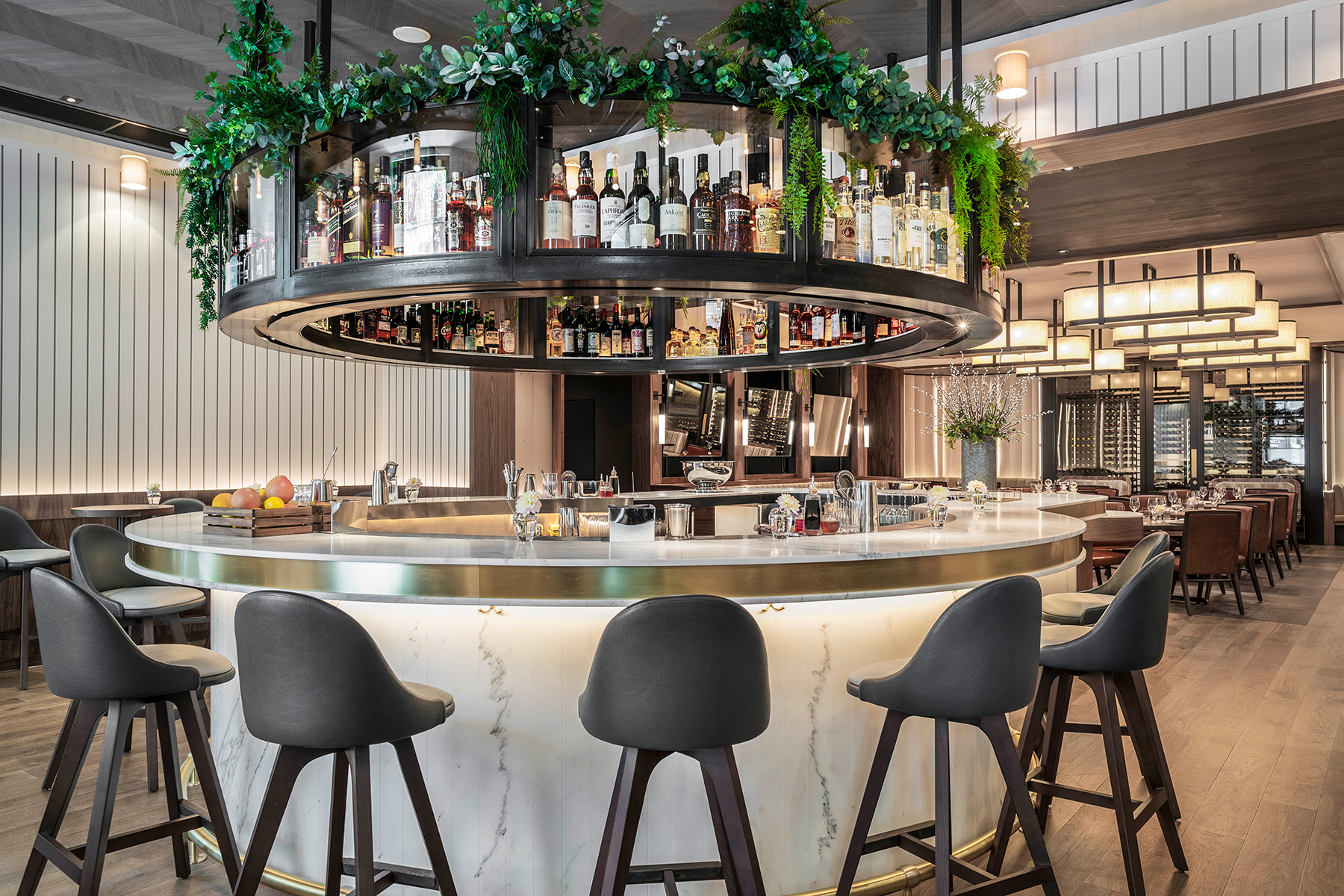 Face and body feeling tiptop, it's now time for your nails. The Black Diamond Luxury Manicure and Pedicure will slough off dead skin, hanging nails and rough heels and bring neglected toes and fingers back into London-ready action. You will no longer have to hide your year-old polish as you curl your hand around a cool glass of Chablis in the bar upstairs.
Finally, for the full Cinderella, you'll be whisked off to the onsite Neville Hair Salon for a cut and blowdry. And happily it's still way before midnight so you can now dance the night away as the belle of the ball.
BOOK:
Bvlgari Spa London's B.Beautiful Daycation costs £910 | Email [email protected] or call +44 (0)20 7151 1055. bulgarihotels.com
Ten percent of proceeds from the B.Beautiful Daycation will go to the Virus Free Fund – a new corporate philanthropy fund from Bvlgari – to support Oxford University's world-leading groups working on researching, manufacturing, and testing vaccines
More: