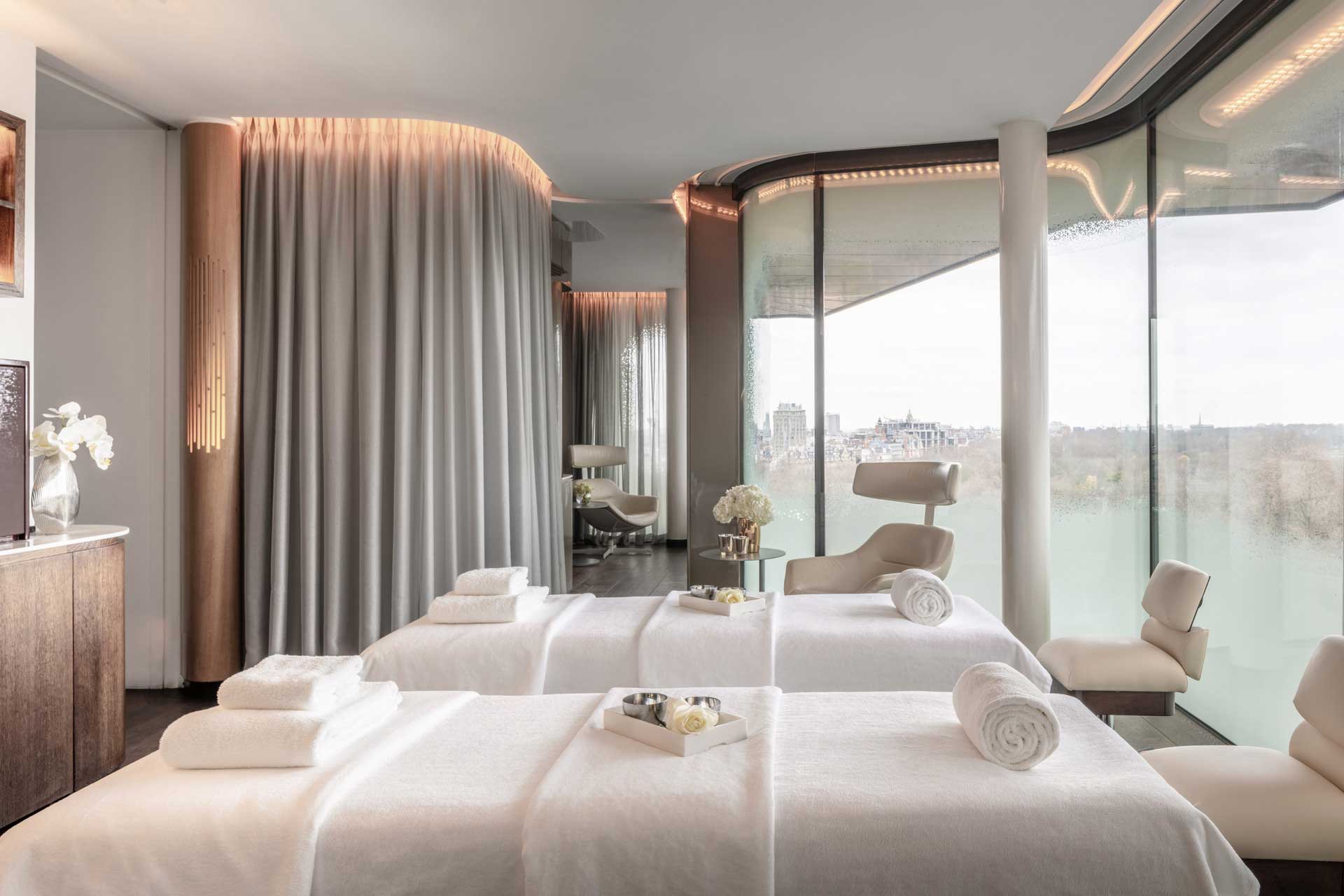 The Best Massages In London
Spas and treatments are back – it's time to treat yourself
Stiff back from your makeshift WFH desk? Feeling stressed? Or just fancy a bit of TLC? We've rounded up the best massages in London to book now.
The Best Massages In London
Iris Avenue
While probably best known for its luxurious mani-pedis mani-pedis and funky nail art, Iris Avenue is also home to a team of talented masseuses who can work their magic to release knots, relax muscles and send you off into a near-sleep state. A massage session can be completely tailored to you following a quick consultation with your masseuse, targeting the areas that may feel the most stiff or stressed. There are four treatments to choose from on the menu. If you're pressed for time, the 20-minute Step Out massage should do the trick, working over the muscles in your back and shoulders – but if you have a bit more time to indulge, it's well worth levelling up the experience with the Offline or Out Of Office massages. These full-body treatments range from 50 to 80 minutes and cover you from head to toe. Make the experience all the more relaxing with addition of hot stones, but just make sure your don't drift off…
Address: 32 Store Street, Fitzrovia, London WC1E 7BS
BOOK IT: irisavenue.com
Dimple Amani's Lymphatic Drainage Massage
After almost instantaneous, transformative results? Dimple Amani's lymphatic drainage massage is just the trick. Combining Ayurvedic healing with Brazilian massage techniques, the one-hour massage focuses on activating the lymph nodes to rid the body of toxins and debloat you. You'll be able to feel the results as you leave, lighter in your step – and the drainage continues naturally for a few days, leaving you looking significantly more sleek in your silhouette. Dimple also follows up her massage with a warm mug of her 'miracle tea', which is made up of a unique (and tasty) blend of Ayurvedic herbs and aims to support the digestive system while rejuvenating the skin.
Address: Locations in Victoria and in Harrods, see all locations here
BOOK IT: dimple-amani.com
Decléor + Radiance London Exclusive Ultimate Glow Treatment
Luxury beauty salon Radiance London has partnered with Decléor to launch an exclusive face and body massage, comprised of a 30 minute Decléor Body Workout Massage and a 60 minute Decléor Skin Workout Facial. Created with the aim of toning and sculpting, the massage is a workout for the face, body and mind. Expect to relax as you receive a target face and body massage, with powerful aromessences and balms tailored to your experience.
Address: 12 Charlotte Place, London W1T 1SL
BOOK IT: radiancelondon.co.uk
Deep Sleep Lavender Pouch Massage, Four Seasons Hotel London at Park Lane
Need a reboot for your New Year sleep routine? Book in for the incredible Deep Sleep Lavender Pouch Massage at the Four Seasons. (Ask for Marianna, whose massage pressure was perfection.) The benefits of introducing lavender into your sleep routine as an organic sleep remedy include easing anxiety and the ability to help fight insomnia, with the inhalation of lavender proven to increase the percentage of slow-wave (deep) sleep. The treatment includes a warming full body massage using pouches infused with fresh lavender and lavender oil. The lavender is sourced from Kent-based Castle Farm, with the team at The Spa hand-crafting every lavender pouch in-house. Aching muscles are relieved and the mind and body are calmed, ready for you to glide smoothly from the spa into the nearest bed (preferably one of the Four Seasons' legendary feather-soft mattresses) for a restorative night's sleep.
Address: Hamilton Place, Park Lane, London W1J 7DR
BOOK IT: fourseasons.com | +44 (20) 7319-5480.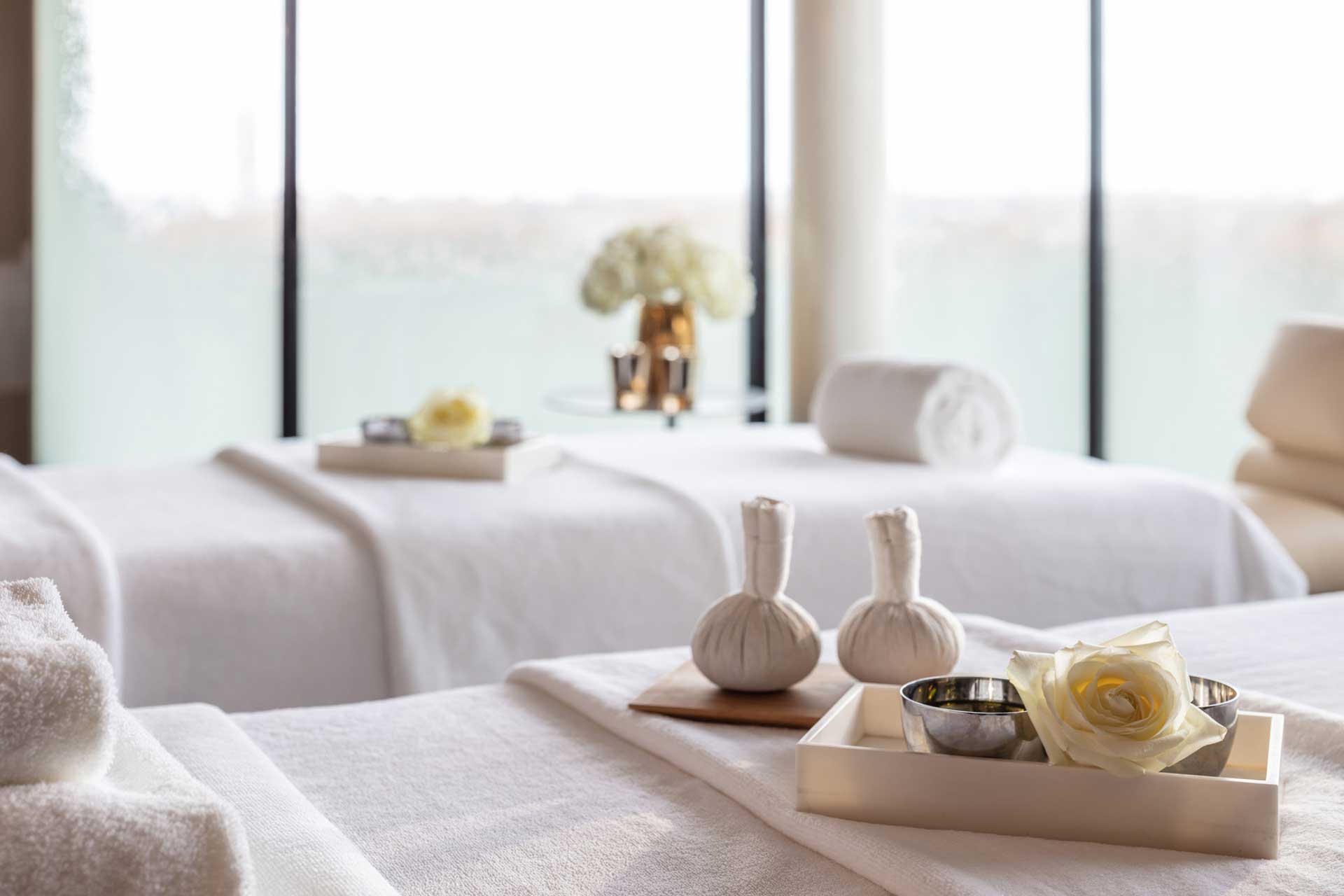 Lymphatic Drainage at Flavia Morellato
If you're after a functional massage, Flavia Morellato is the name to know. The Brazilian physiotherapist – whose clientele includes everyone from Ellie Goulding to Mille Mackintosh – uses a unique method called lymphatic drainage, designed to de-bloat and reduce water retention. Instead of the usual kneading and de-knotting you might expect from a massage, Flavia uses long, rhythmic strokes, designed to stimulate the lymph glands and guide the flow back to the circulatory system, helping to flush out water and excess toxins. After spending some time on one leg, Flavia asks you to lift it up and compare it with the other – you'll notice a significant difference between the two, with one feeling far lighter. Though Flavia recommends going often to see long-term results, after just one session you'll feel lighter – and with a noticeably flatter midline.
Address: Harvey Nichols (4th Floor), 109-125 Knightsbridge, London SW1 7FJ
BOOK IT: flaviamorellato.co.uk
ESPA Life at The Corinthia
Whether you want your muscles worked out, your energy balanced or your skin scrubbed, ESPA Life at The Corinthia Hotel offers dreamy luxury treatments that will leave you floating on a cloud of relaxation which remains long after you leave. Each therapist is an absolute expert and this, combined with the high quality and gorgeous smells of ESPA products, makes for a brilliant massage experience, whichever you pick.
Address: ESPA Life at Corinthia, Corinthia London, Whitehall Place, London SW1A 2BD
BOOK IT: espalifeatcorinthia.com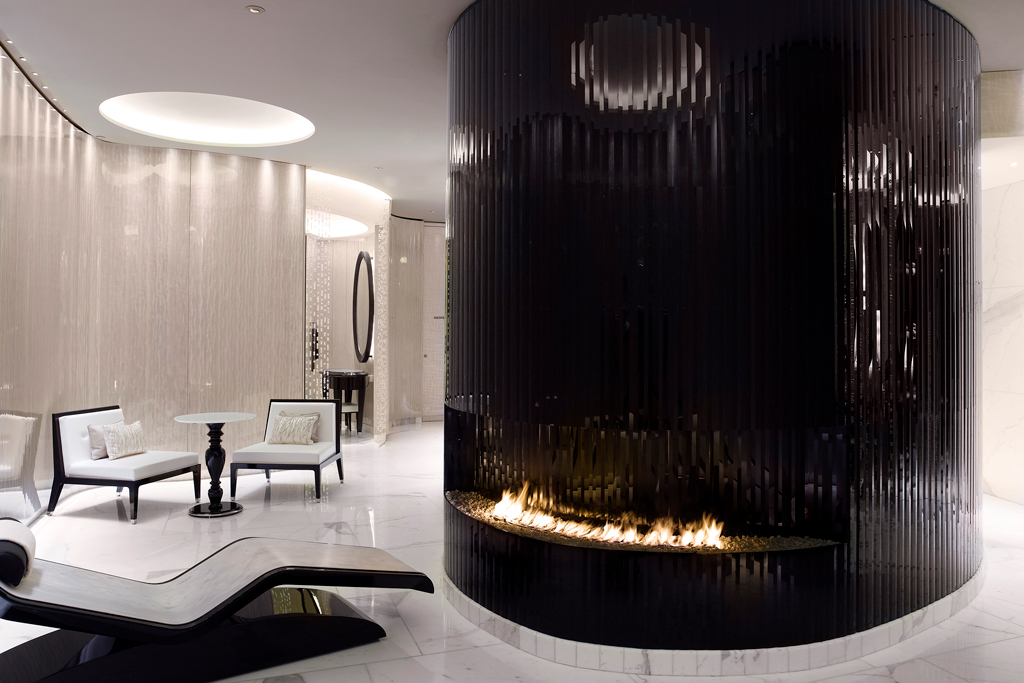 Away Spa at W London
The Away Spa, found inside the W London Leicester Square hotel, has collaborated with NEOM Organics to offer a new massage treatment to hotel guests and the public too. Combining the different therapies of cranio, Thai massage, meditation, shiatsu, trigger point and reflexology, choose between a 30, 60 or 90 minute treatment and be lavished in the the 100 percent natural fragrances of NEOM by the experts. The spa itself is a haven inside the glamorous hotel and has such an invitingly soothing interior that you'll soon forget the fact you're right off the high street in the heart of bustling central London. The 30 minute massage is such a treat after a long day at work; the fragrances used, touch of the massage therapist and noises and energy will leave you in a state of uplifting relaxation ready for a good night's sleep and a productive following day. Alternatively, head here for a pre-hen do indulge – the waiting area is a stylish space to sit before a treatment with a chilled glass of champagne and a (quiet) gossip with the girls.
Address: 10 Wardour Street, London W1D 6QF
BOOK IT: awayspalondon.com
Masaj, EC2A
Designed to create positive experiences that even out the negative stresses of daily life, Masaj was brought to London from Barcelona and resides on Charlotte Road in Shoreditch. The unconventional massage parlour practices sustainability by using organic, natural skincare brands and other eco friendly lifestyle products. Choose from their menu which features six different massages spanning relaxation, flexibility, pre- and post-natal and more.
Address: Locations in Shoreditch, Marylebone and in Beauty SOHO, see all locations here
BOOK IT: masaj.me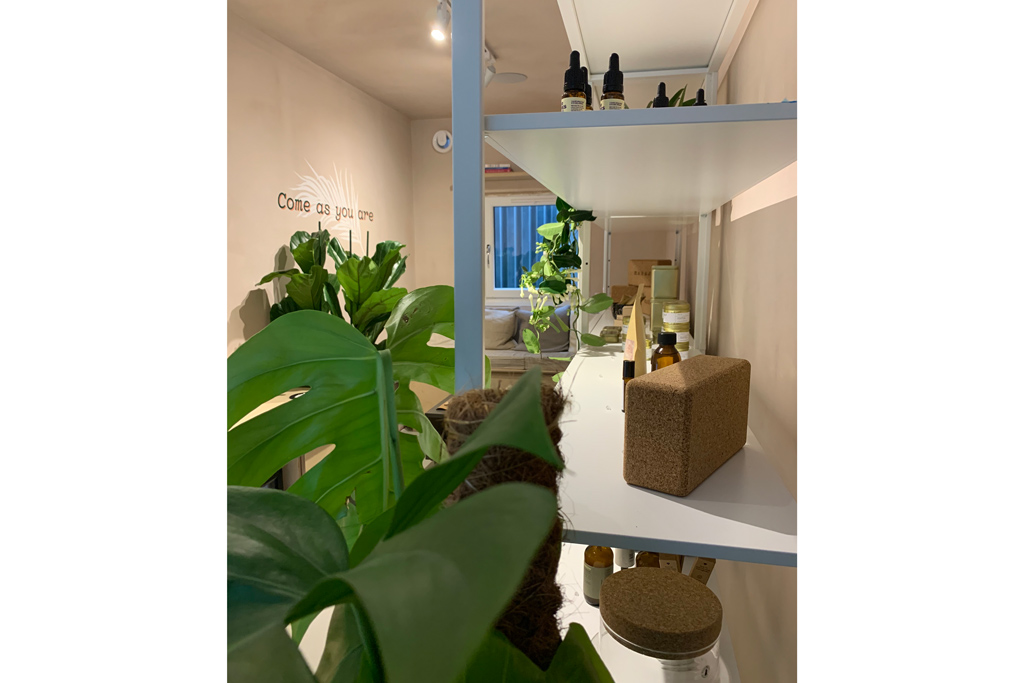 St Pancras Spa
Step out of the busy station and into the calming oasis that is the St Pancras Spa. Boasting nine different types of massage including hot stone, muscle release, de-stress and a tonifying Indian ayurvedic session, this is the perfect option for a relaxing pit stop on the way home.
Address: Euston Road, London NW1 2AR
BOOK IT: marriott.com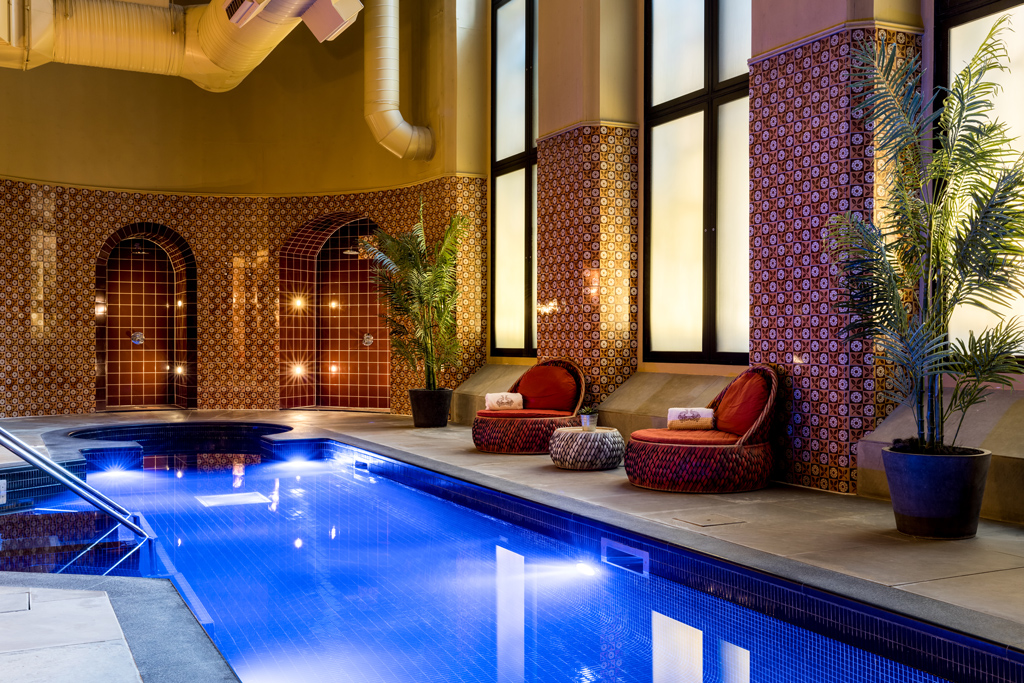 The Landmark London, NW1
The best option for back pain. Book the Deeply Warming Back Neck & Scalp massage, using Germaine de Capuccini products, which relieves tension, soreness and stretches out the problem areas. Plus, the scalp massage really is quite heavenly.
Address: 222 Marylebone Road, London NW1 6JQ
BOOK IT: landmarklondon.co.uk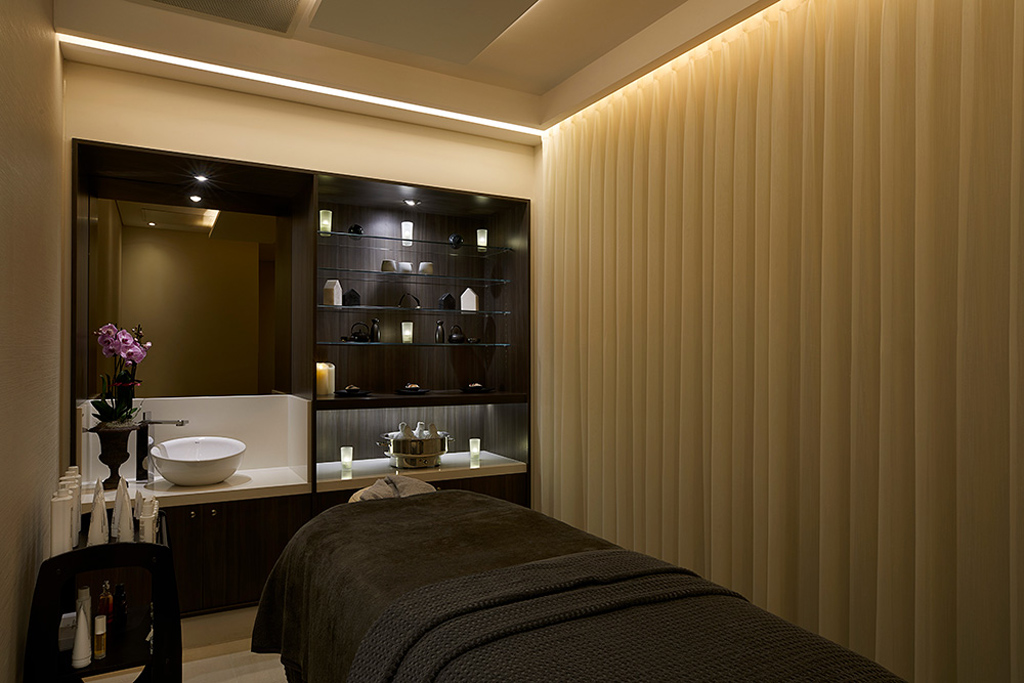 Facegym, NW8
Sitting on the stylish St John's Wood high street, Facegym is a massage for your face. Carried out by their Face Trainers, the treatment includes warm ups, cool downs, sculpting and muscle manipulation. Why should your face miss out on all the massage fun?
Address: 41 St John's Wood High Street, London NW8 7NJ
BOOK IT: nw8stjohnswood.com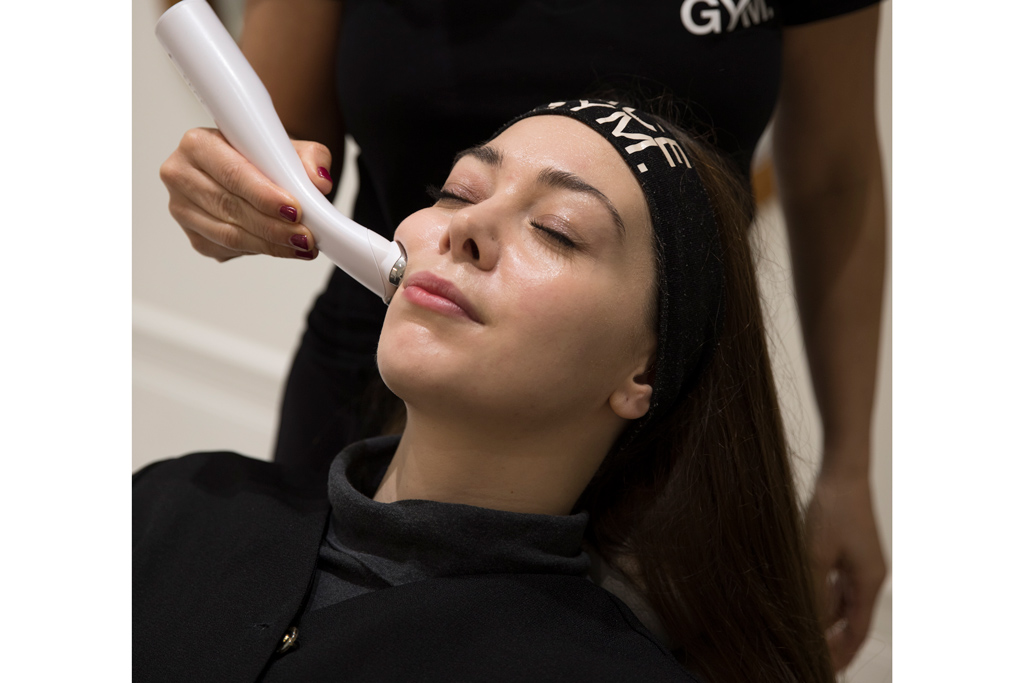 Cloud Twelve, W11
Cloud Twelve is no stranger to Country & Town House spa round-ups with its sustainable ethos, first-class beauticians, and of course, heavenly skilled masseuses. The spa which is situated in the most charming of mewses in Notting Hill embodies serenity; behind glass doors you'll find yourself enveloped by an air of calm – one simply cannot help but exhale the day's stresses away. Gentle spa music – and not the annoying kind – together with an enchanting fragrance help chase away any remaining tensions. Like any spa worth its (Himalayan) salt, Cloud Twelve's massage offering is long and hard to choose from, ranging from Ayurveda massages to more Western  options like an invigorating Swedish or balancing aromatherapy one. But if we're hard pressed to choose just one it'd have to be the Holistic Deep Tissue one, where an expert therapist works out your knots, ease your aches and declutter your mind – you'll leave walking on air.
Address: 2-5 Colville Mews, London W11 2DA
BOOK IT: cloudtwelve.co.uk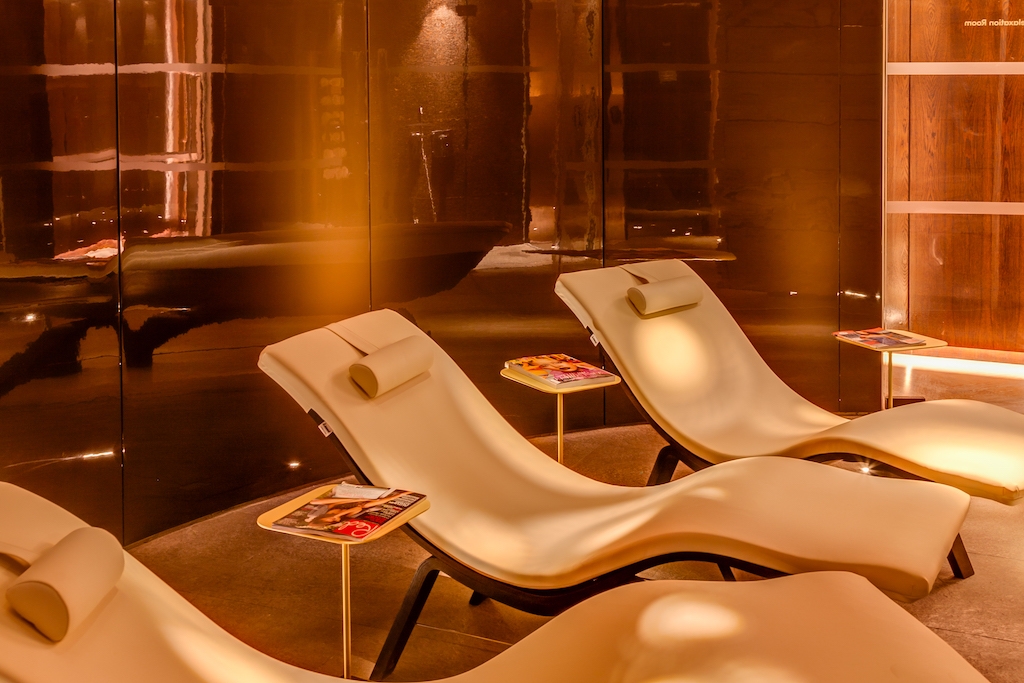 Featured image: The Spa at Four Seasons Hotel, Park Lane