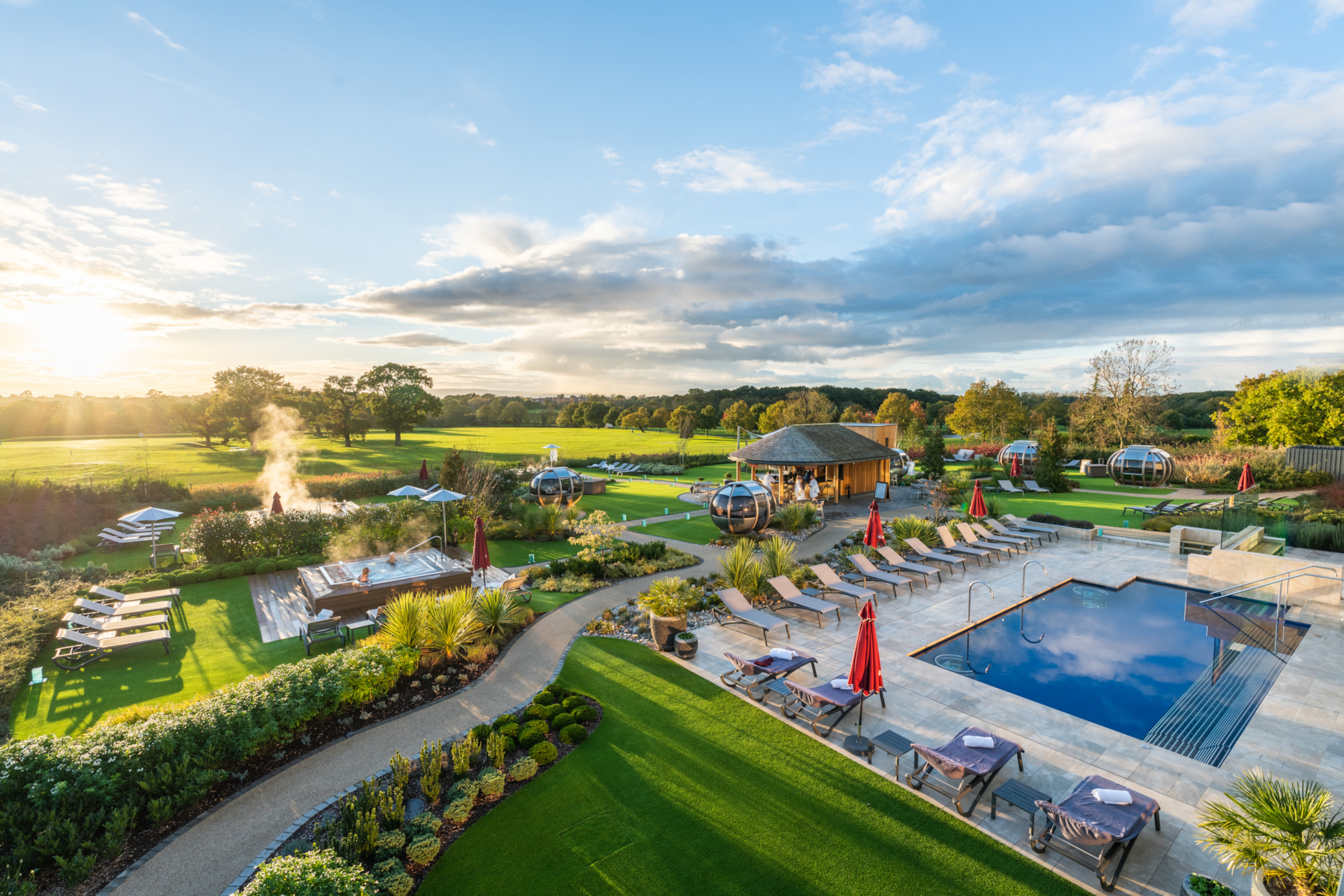 Review: Relaxation in the British Countryside at Carden Park Hotel & Spa, Cheshire
---
Yet another reason to escape the busy city...
We check in to Carden Park, one of the not-so-hidden gems of Cheshire's hospitality scene, to indulge in a little R&R before the summer rush settles in.
Review: Spa Break at Carden Park, Cheshire
Growing up in Cheshire, I was used to having unspoiled views of the British countryside sat on my doorstep. Being a local, I was also well-acquainted with the county's hotspot spa, Carden Park, which was also the venue of choice for my secondary school prom. But nothing quite prepared me for how relaxed I'd feel heading back to Carden for a much-needed spa break – or for how stunning the rolling hills of Cheshire looked from a perch in the garden's bubbling hot tub.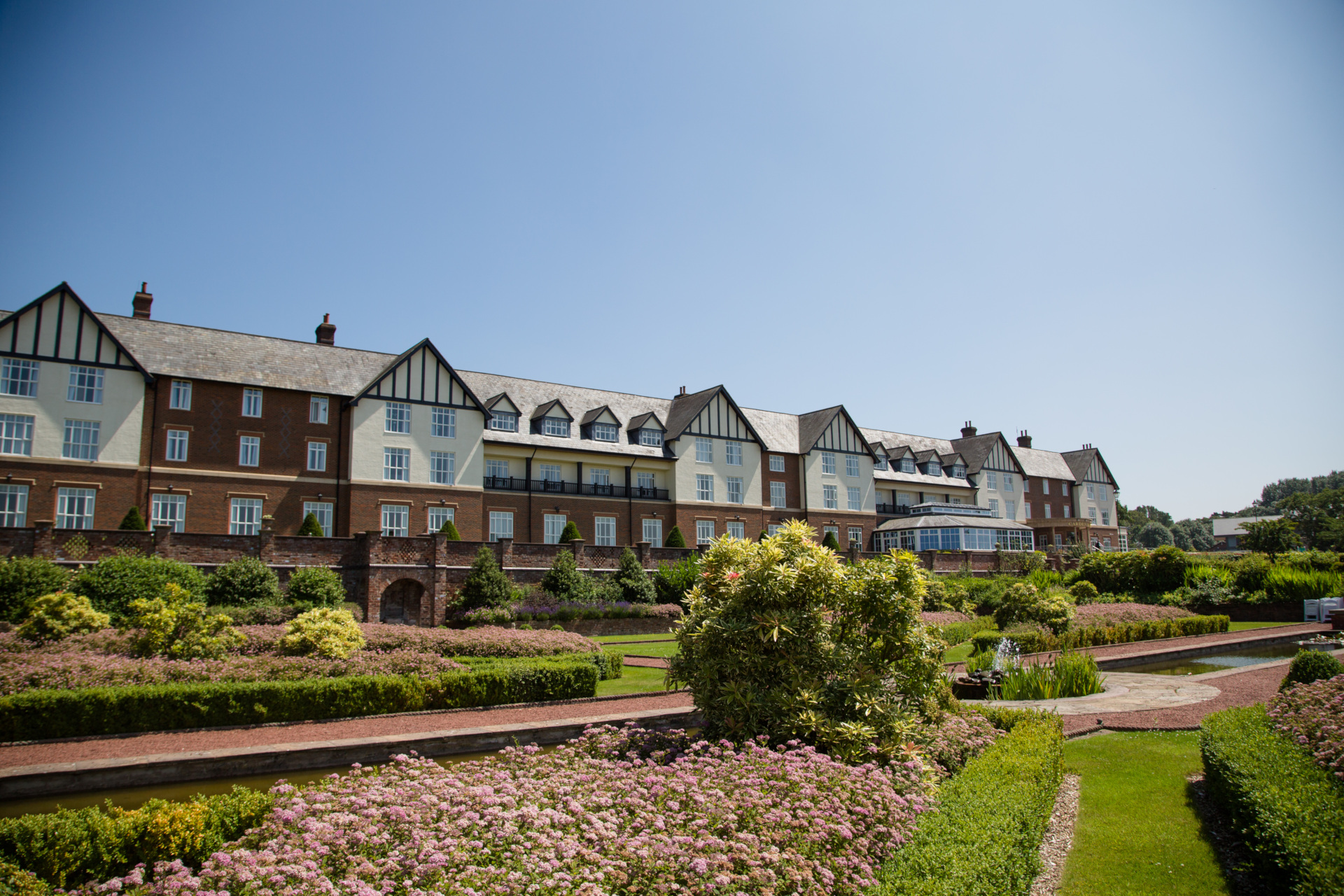 Sitting proudly on 1,000 acres of countryside, Carden Park is home to a beautiful 20th century hall, two championship golf courses, an outdoor adventure course, a vineyard and an award-winning spa. It's an impressive resume, and one that is equally matched by the estate's dreamy atmosphere and competent staff. Expect to be taken care of, and let your worries melt away for a little while.
DO
The Spa at Carden, which was awarded the title 'Europe's Best Destination Spa' at the 2021 World Luxury Spa Awards, is nestled within the estate's vast grounds. The experience begins indoors, where guests can pull on their swimsuits, flipflops and robes before exploring the spa's heated pool, steam rooms and saunas – all with panoramic views of the Spa Garden. When the time comes for some fresh air, step out into the garden (one of the largest spa gardens in the UK) and take a dip in the vitality pool or one of the many hot tubs dotted across the all-weather space. With the sun shining down, a breeze softly tugging at your hair and the quiet of the countryside surrounding you, you'll find it easy to let yourself drift off for a few hours.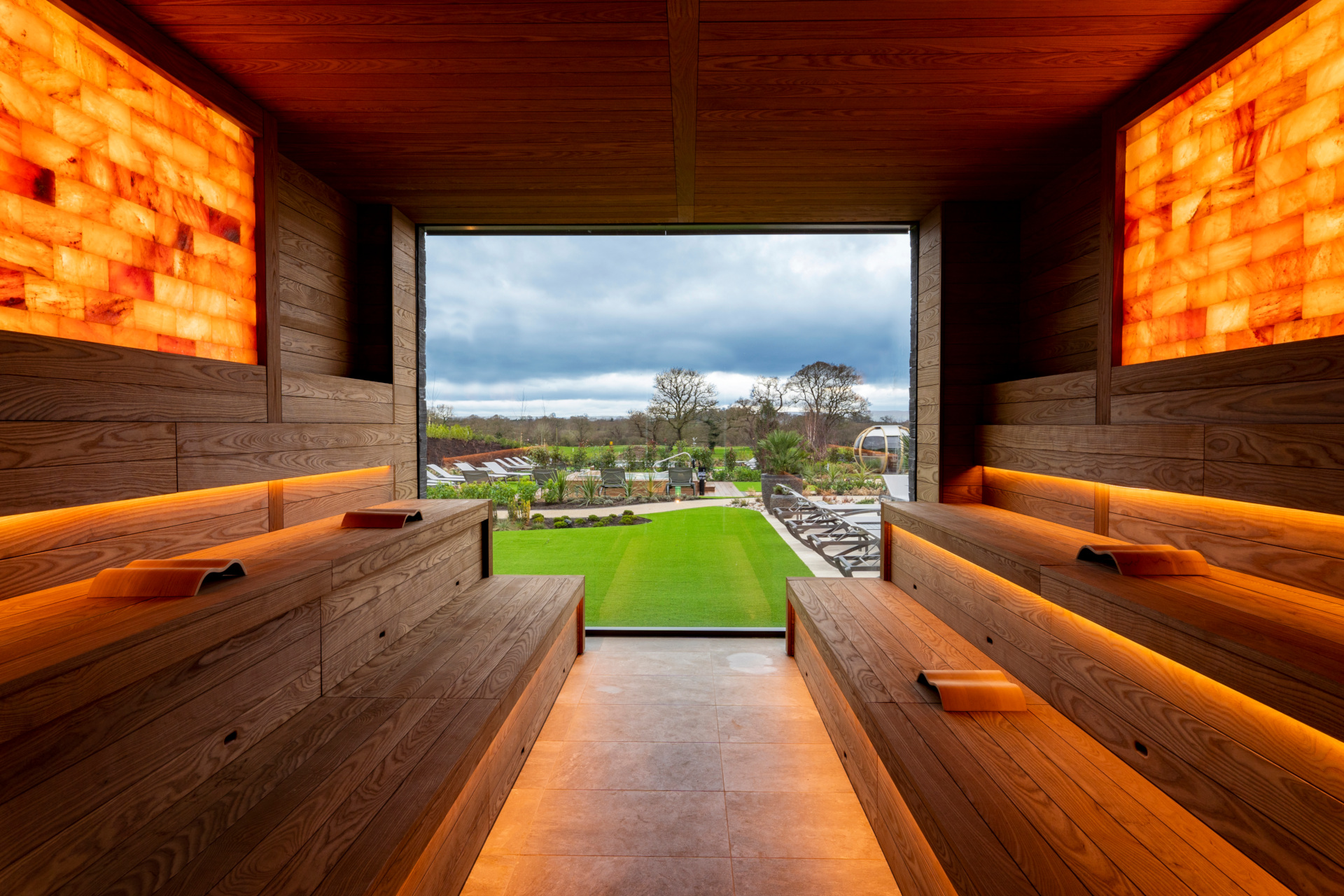 A spa day isn't a spa day without a treatment (or two), so make sure to book yourself a slot. Depending on your treatment of choice, you'll find yourself either tucked away in one of the secluded rooms downstairs, a cocoon of relaxation where skincare specialists and masseuses work their magic to ease knots, melt tense muscles and revitalise skin, or upstairs in the Bollinger Beauty Bar, where you can treat your hands and feet to the best pampering session around (and maybe sort out your lashes and brows, too). A seat at the beauty bar comes with a stunning view of the garden and Carden's surrounding acres, as well as the knowledges that you'll leave looking a lot more put-together than when you went in.
EAT
There are multiple dining options at Carden, winding through the spa and settling in the main estate building. Those that find themselves peckish while indulging in the facilities at The Spa at Carden can venture upstairs to the Elements Restaurant, where chefs can prepare all-day brunch classics, sandwiches, light bites and rejuvenating salads (an ideal choice if you don't want to spend the rest of the day carrying your stomach between the pool and the sauna). Set up camp next to the floor-to-celling windows overlooking the garden, or find a perch on the terrace where you take everything in through all the senses. You can include lunch in your spa package, or pop in on the day when you start to feel the worms biting.
The main building is home to multiple bars and two restaurants. For an evening of fine dining, a trip to The Vines Restaurant is a must. The menu, which has been crafted by Executive Chef Graham Tinsley MBE and Head Chef Harri Williams, is presented a two or three course menu (or if you can't decide, you can sink your teeth into eight of the dishes on offer with the Taster Menu). Highlights include a selection of fresh-out-of-the-oven warm bread rolls with foraged herb butter, beef fillet cooked to preference and served with pomme sarladaise and charred gem lettuce, and a creamy vanilla panna cotta balanced with a juicy strawberry soup. Sit back under the warm light with a cocktail in hand and prepare for a night of culinary delights…
STAY
While a spa day is nice, why not make a weekend getaway out of your relaxation session? With nearly 200 luxury bedrooms on offer (including six accessible rooms and 18 suites), you'll be spoiled for choice when it comes to laying your head down for the night.
If you're lucky enough to find yourself with an Estate View room, you'll have a fantastic view overlooking Carden's beautifully manicured gardens and new Sculpture Garden. The garden, which has been curated by Grant Ford (best known for his expert advice on the BBC's Antiques Roadshow) and features sculptures by leading and up-and-coming artists. Admire the view from your window, or take a stroll amongst the sculptures for a chance to see it all up-close. Tours of the Sculpture Garden run every so often, so make sure to ask at the front desk if you're interested in a cultural detour during your stay.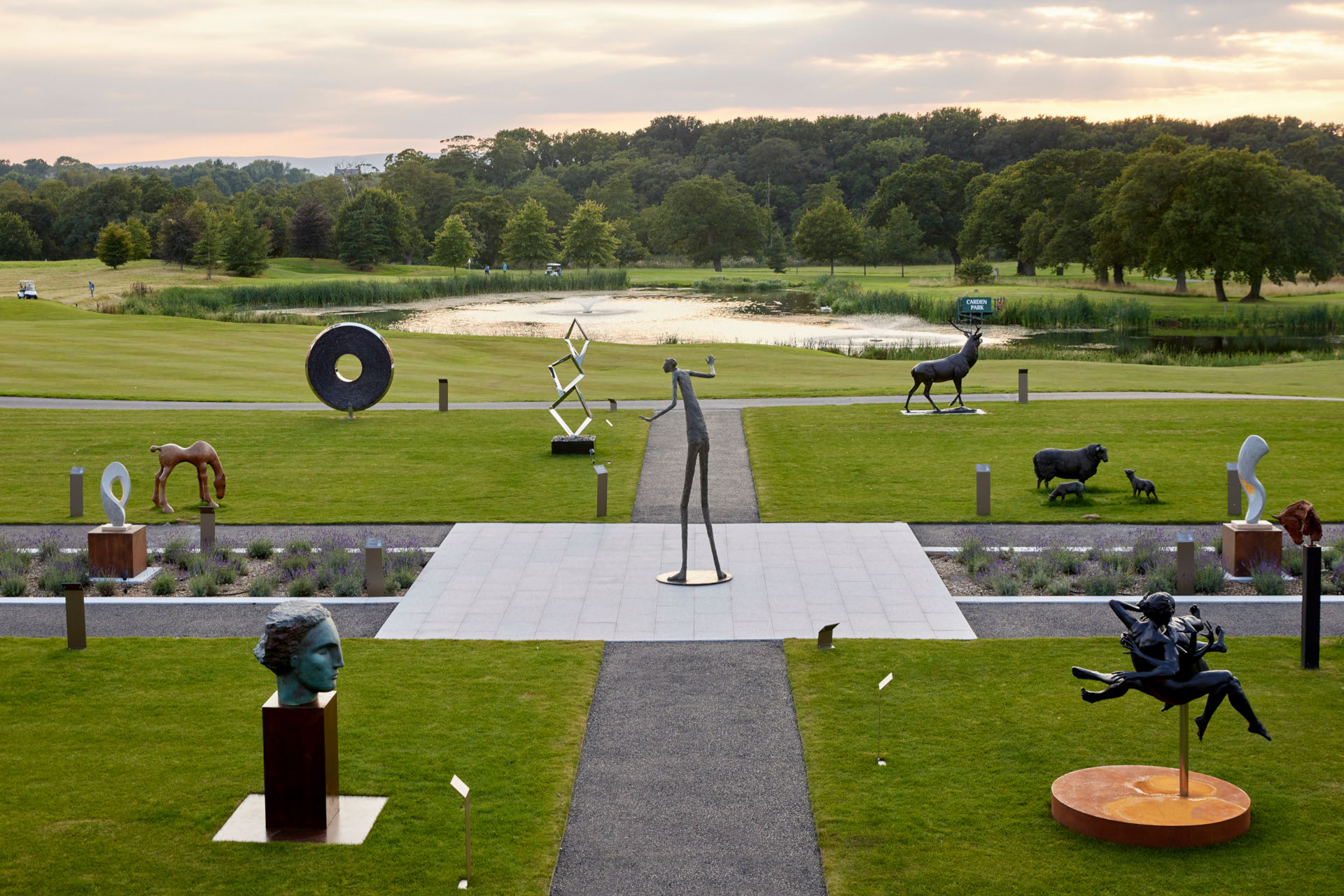 THE FINAL WORD
Carden is, quite rightly, the ultimate country destination spa. Boasting a slice of rural quiet away from the hustle and bustle of the city, it's an undisputed haven that promises (and delivers) the finest British countryside hospitality.
BOOK
DISCOVER MORE
Look Inside the UK's First Eco-Spa – And How They Stay Sustainable