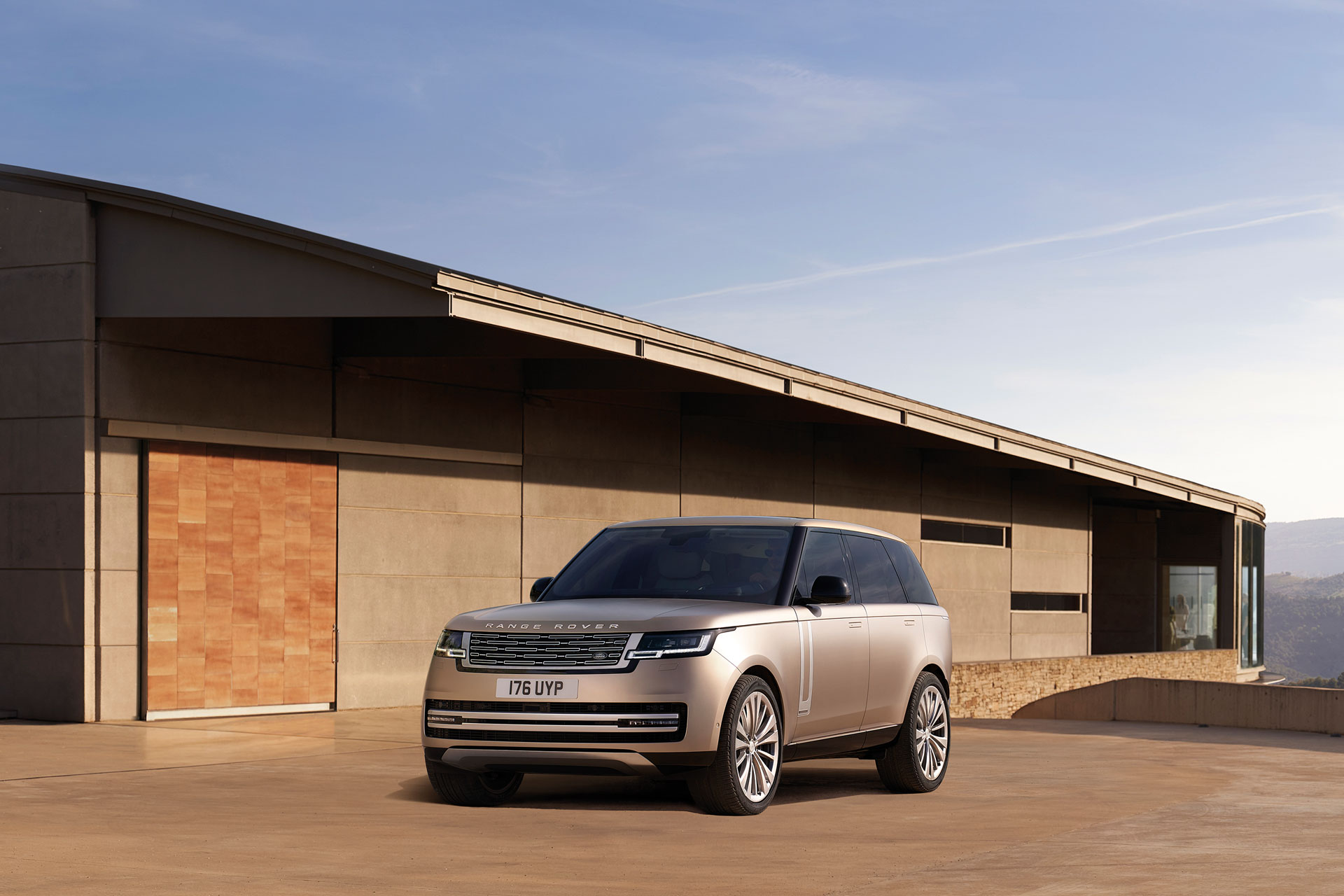 Chasing Perfection: The Past, Present and Future of the Range Rover
---
It's been almost ten years since a new Range Rover has launched. But how do you improve upon a product that is already feted as pretty much perfect?
The story goes that a young Gerry McGovern was so obsessed with design that he sketched cars during his school lessons in Coventry. Eventually, a frustrated teacher pulled him to one side and explained, 'You'll never make a living from drawing cars'. Now one of the most revered automotive designers in the world can look back and chuckle. 'I had no idea that I would grow up to be a car designer. I was always interested in all things visual but originally, I wanted to be a portrait painter, or a footballer.' 
McGovern's mother had an artistic eye with home decoration, while his father was more practical. But his artwork proved enough to win him an apprenticeship with celebrated car designer Roy Axe at Chrysler Europe. 'I've had a love of modern design ever since I was a kid. I wanted everything to be pared back and simple – I wanted every line on a car to be there for a purpose. It doesn't have to be functional, it might be purely aesthetic but it has to do a job.'
Which may explain McGovern's approach to the all-new Range Rover – the much-anticipated fifth-generation model due in early 2022. Land Rover's chief creative officer is well-known for designing Land Rover models with a storied history, after all, he penned the latest Defender.
But since the current version of the iconic Range Rover was launched in 2012, a host of rivals from Bentley, Aston Martin, Rolls-Royce and even Lamborghini have muscled in to the same luxury SUV sector. Will the all-new Range Rover design continue to be above and beyond? 'To curate something, to pare it back to its bare elements, that's when you create something that's quite special. For me, there's a direct parallel with that and how I design a car like the Range Rover.'
With the new model, his 'clean' approach to design is far removed from some luxury marques. Many rival SUVs look over-egged by comparison – with the unnecessary jewellery of chrome and crease lines complicating the exterior. Inside, dashboards can be a smorgasbord of buttons, dials and lights. McGovern prefers to keep it simple. 'The design of so many cars can be fussy and distracting. There's no visual logic. One reason modern Land Rovers have done so well is because design is core to our process. For some brands, design is the icing on the cake. If you have that attitude then the horse has bolted. Design has to be fundamental from the concept stage or you've failed.'
Land Rovers of old, says McGovern, looked the way they did because of their functionality. 'Don't get me wrong, they had a lot of charm but that philosophy wouldn't survive as a sustainable, robust business model in the world of luxury now.'
Recently appointed to the Land Rover board, McGovern isn't your typical automotive designer. His garage isn't loaded with classic cars and he claims to rarely consider rival models when sketching out his next design. 'I love cars but my interests go beyond that. I love architecture, art and modernism and have done since an early age. Coventry was obliterated during the war but it had the opportunity to be completely redeveloped afterwards. There was a modernist approach too, because the urban designers were able to start from scratch.
'I say that because from a young age I went to the city centre and was informed by those visual surroundings. I am a modernist, I live in a modernist house and collect modern – which helps explain why the new Range is how it is.'
His office at Land Rover is packed with objects d'art – favourite chairs, paintings and sculptures. 'I love the way true luxury brands embrace art and cultures as part of their whole reason for being. I'm not talking car brands but fashion companies like Hermès, Louis Vuitton, Chanel, Dior – that constant of creativity and its relation to the art world.' McGovern believes that when people buy into a luxury brand it's not just because a product has a unique heritage. It should also be a purchase that is forward looking. 'A product that can be around longer than you can is a compelling proposition. Something with a true sense of integrity doesn't age.
'The more car designers create vehicles that are influenced by fashions and trend, the less chance you have of standing the test of time. That is a key element of our design philosophy for the new Range Rover.'
So is McGovern happy with the fruits of his labours? 'As a designer, I am never 100 per cent happy – if I was, I would retire. I'm always looking to push the envelope. I wouldn't change anything on the Range Rover, which is probably as close to perfection I can get.'