Self-dubbed 'house voyeur' Emma Burns, design director of Colefax & Fowler, indulges in a little house porn from the water.
A Trip to a Ship
When a friend invites me to join her on a trip to the Clyde in cold, dark November, I don't exactly jump at the chance. But factor in the Hebridean Princess ship as my home, plus visits to some of Scotland's best historic houses, and my answer's a resounding 'yes, please'. We're piped aboard with bagpipes in Greenock. The ship (her Majesty's favourite) has had rather more than a 50-minute makeover. In 1989 it was transformed from a car ferry into a super comfy floating country-house hotel, sleeping 50 guests. That the Queen has chosen to privately charter it twice for royal birthday celebrations says it all.
There's a large drawing room with groups of tweed herringbone and checked weave chairs and sofas – Mulberry's printed velvet cushions with flying geese echo the watery palette outside – with a focal point of a large inglenook fireplace. Plus, there's a snug little-panelled library. The cabins are reassuringly traditional. Who wants chilly minimalism when the skies are grey and the Clyde choppy?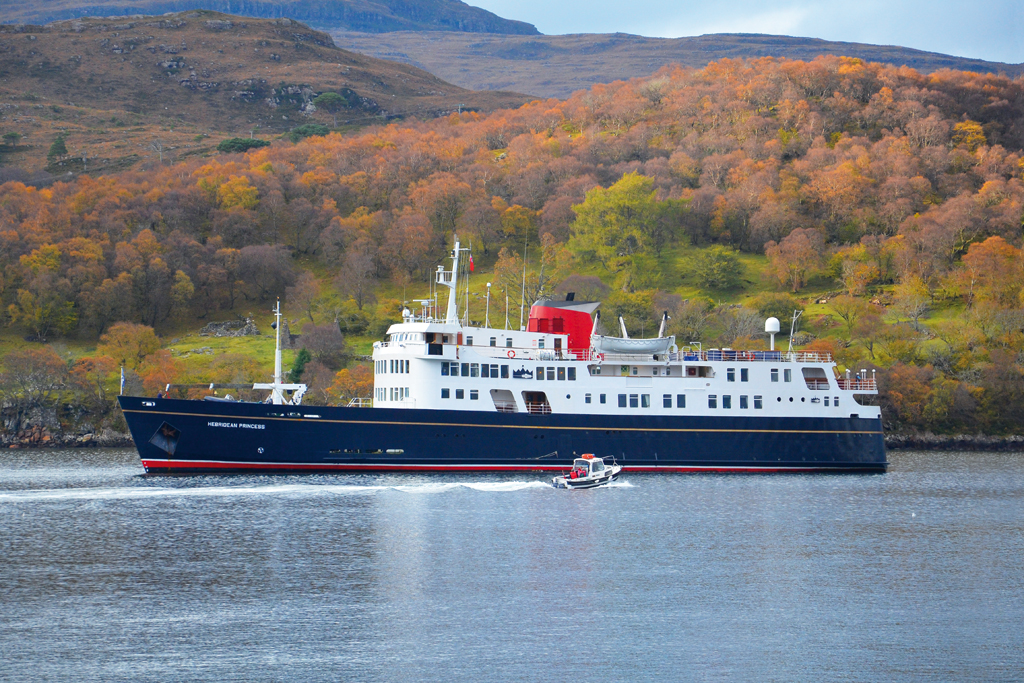 Old-Fashioned and Cosy
We set off for some house porn. Strachur House, Strachur is the 18th-century house bought by diplomat and explorer Sir Fitzroy MacLean and his wife in the 1950s. Visits are by appointment only. The slightly dour and dilapidated exterior with its weathered paintwork doesn't prepare me for the assured, elegant and comfortable interior. Its light cantilevered stone stair – 'better than the one at Inveraray Castle,' claims Sir Charles MacLean who takes us round – is beautiful. And the Chinese wallpaper in the dining room is the prettiest pale blue and acid green colouring I've ever seen. Plus my sneaky Instagrammed shot of the drawing room gets masses of hits in seconds: what's not to like about deep armchairs slipcovered in old-fashioned pink rep upholstery fabric, chintz cushions, low white painted bookcases and a roaring fire?
What's On in the Country? The Culture Diary
Ardkinglas House – at the head of Loch Fyne – is equally appealing in its rugged Arts and Crafts style. Rarely open to the public, it was designed by Sir Robert Lorimer in 1907 and constructed in a mere 18 months. 'It has 40 odd rooms,' as the guide says. Not to mention creative craftsmanship and what was then new technology. Its huge baths, original aerodynamically designed WC and Edinburgh's Dovecot Weavers' tapestries, are exciting enough – not to mention the silver-plated electroliers with naked bulbs, the better to admire the new-fangled electricity. But the way the low autumn sunlight filters through the old linen ruched blinds in the drawing room is my high point.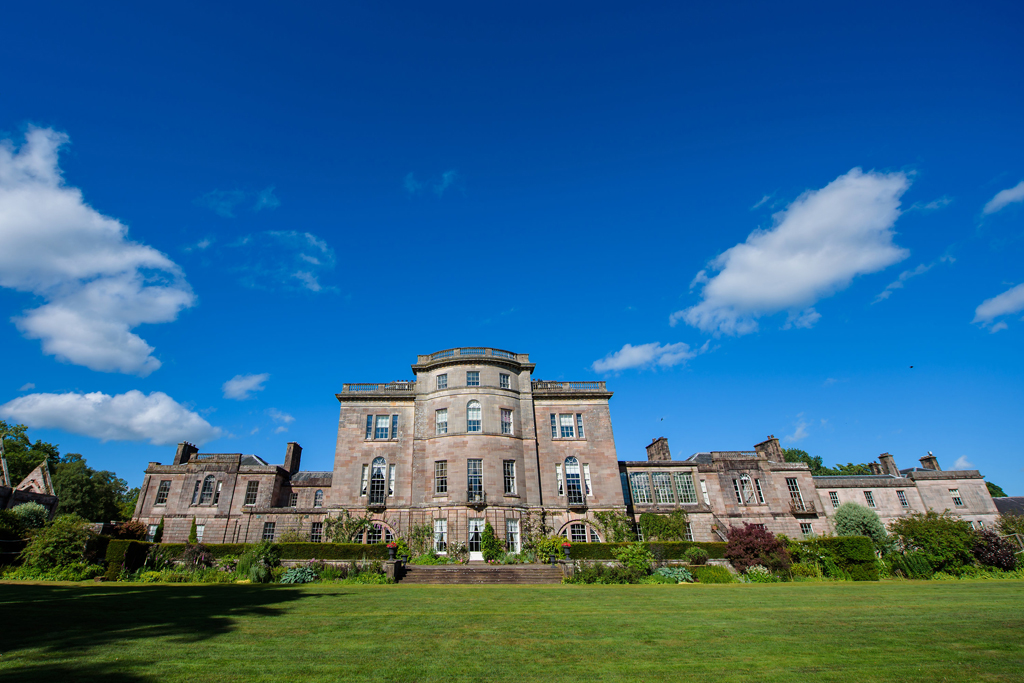 Vintage Grandeur
There's more joy for at Ardgowan House, Largs – an Adamesque building. The tour is by owner Sir Ludovic 'Ludo' Shaw Stewart – who has relinquished an Old Masters career at Sotheby's to take on its running, and also has planning permission to start building a distillery next year. Its drawing room is level pegging in my affections with Strachur's for the one in which I'd most like to live. Deep red silk damask hung walls, family portraits clustered tightly together, piles of books, old vinyl propped up under a table next to a vintage record player, flokati hearth rug, lacquer screen against the draft at the door and John Fowler's first Chintz 'Old Rose' – all cutting the grandeur. Oh, and remind me to tell you about the sublime wooden headrest for the freestanding bath.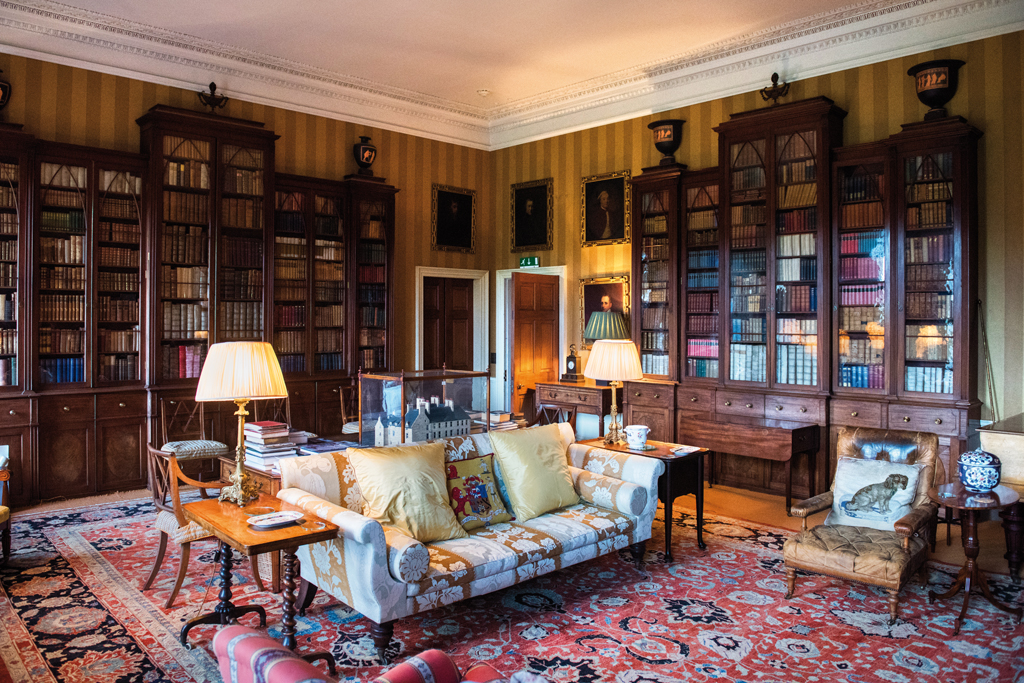 The Work of Artisans
One of the week's other highlights is the 18th-century Dumfries House, Troon. Remember the outcry when the furniture collection, made especially for the house by Thomas Chippendale and chums, was to be sold at Christie's? I have the catalogues of the sale that never happened, thanks to the local Duke of Rothesay – that's Prince Charles to us Englanders – stepping in.
The house and the furniture have been extensively restored, and it's now a shining example of an 18th and 19th-century interior. Hats off to the artisans for their skilled restoration and, in particular, to A. T. Cronin of London for the elaborately carved four-poster they completely covered in blue silk damask painstakingly stuck to the curves and form. The fabric is woven by Humphries Silk Weaving in Suffolk working to a design found in the house on a single chair. Benefactors ('Charlie's Angels', according to Ardgowan's Sir Ludo) not only donated funds to help save Dumfries and its contents but have also lent objets d'art and paintings: think the odd Money and Dali. As a result, the house feels very layered.
House Porn, Food Porn
I'm less prepared for the wow factor of the neo-Gothic Palace of Mount Stuart, Isle of Bute. It's sort of Natural History museum crossed with the Alhambra with a smattering of India – but all on a gloriously human scale. Its central heating is kept at a steady degree against humidity – so, for the first time in a week of house snooping – I take off my coat. Its Victorian engineering is also so pleasingly practical when I discover that the crystal and chrome stars on the ceiling of the staircase are removable for cleaning.
In all, we visit eight houses and castles – each punctuated by a pampered life onboard the ship with a first-rate crew. There are three delicious meals magicked up in its tiny galley – food porn is second only to house porn in my books – from Oban scallops to the finest Perthshire lamb and unlimited alcohol. Plus baths with endless hot water, beds with daily linen changes (or not depending on your green guilt trip) and jolly conversations with fellow travellers.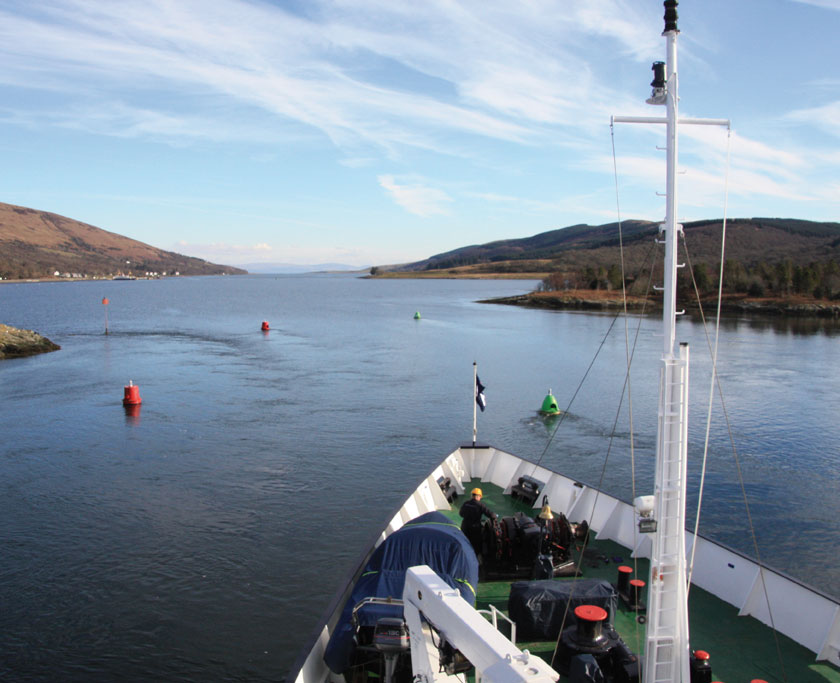 I move around on the three hosted, communal dining tables. I sit next to the chief officer, chief engineer, chief purser but never the captain so, alas, cannot claim to have sat at the captain's table. However, there's always a next time, and judging by the fact that only six of the guests were a Hebridean Princess virgin, I'm sure there will be one…
BOOK IT: Cruises on the Hebridean Princess start from £2,285 per person for seven nights. 01756 704704; hebridean.co.uk
---