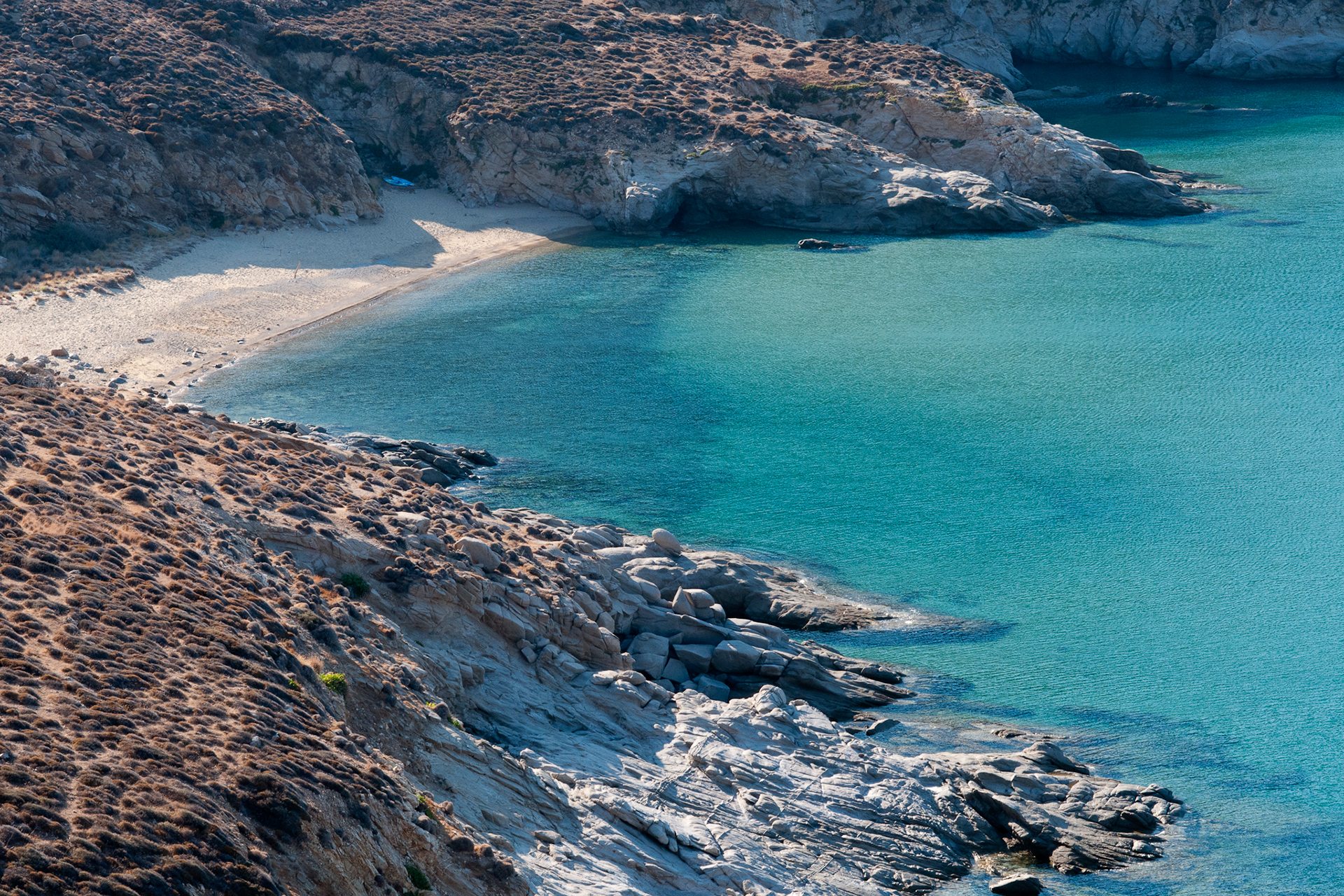 The C&TH Guide to Greek Island Hopping
---
Planning next year's Greek getaway? Check out our guide before booking
If you've set your sights on Greece for next year's getaway, check out our guide to Greek island hopping before you book. We've enlisted the expertise of Natasha Martsekis, CEO and Founder of Bright Blue Villas to take us through what each of the major islands has to offer, including the best picks for families, food, wellness and more…
Greek Islands: A Guide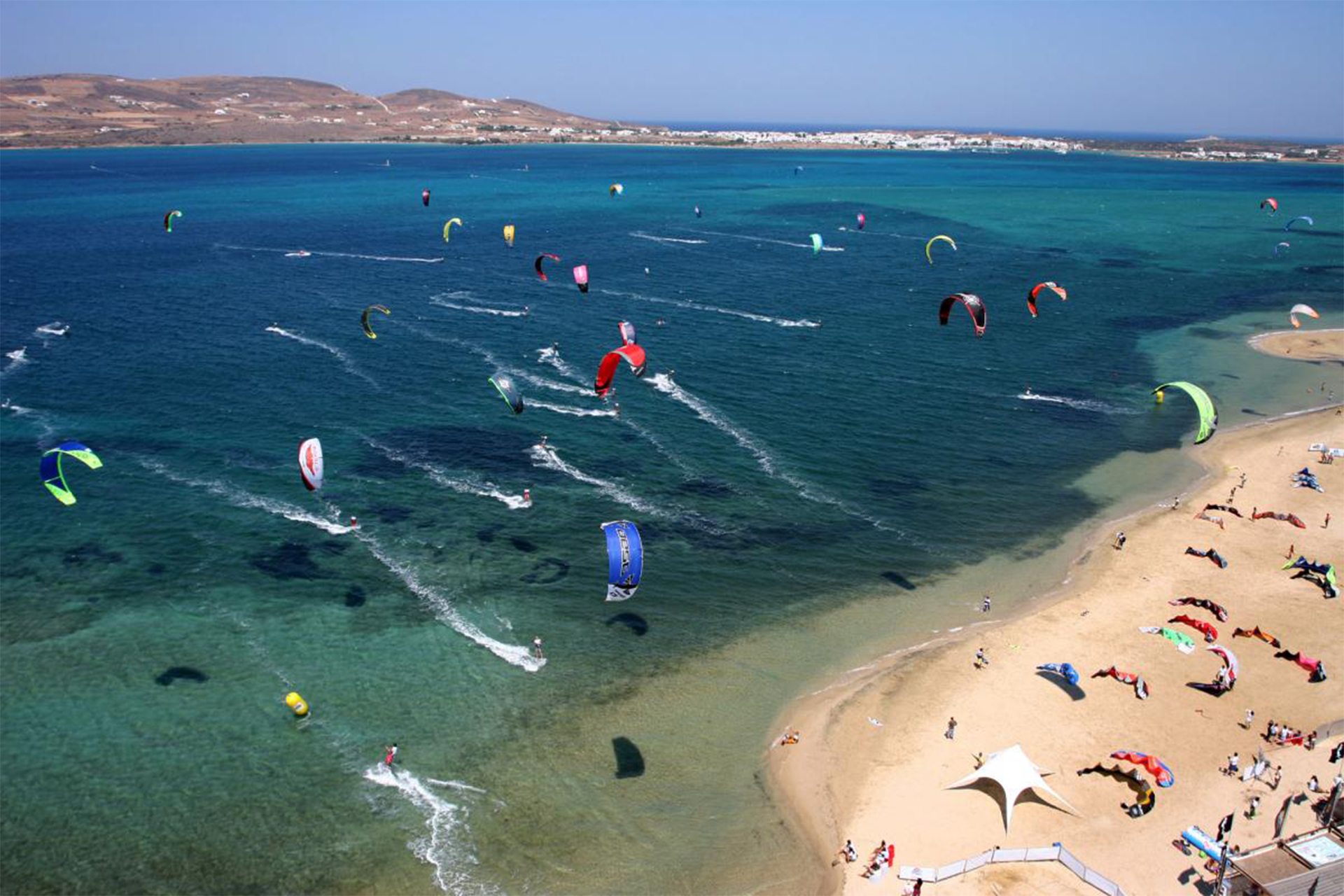 Porto Heli is a small town in the eastern Peloponnesee, just a two and a half hour drive from Athens. Its location is convenient for road trips to the Ancient Epidaurus (home of the famous ancient Theatre), Poros Island and the historic town of Nafplion.
Lush green hills full of vineyards, pine trees and serene landscapes make Porto Heli feel as if you have visited Tuscany in Greece. But here the beaches are famous for their crystal water and the quiet relaxing atmosphere they offer. The protected gulfs also make Porto Heli an ideal destination for watersports and endless fun.
The safe famous harbor and the traditional Greek fish waterfront taverns attract a dedicated sailing crowd every year who like to explore the nearby posh islands of Hydra and Spetses.
DON'T MISS: A Greek tragedy playing at Epidaurus Festival – one of the best ancient open air theaters in the world.
Santorini is a mythical island: essentially what remained after an enormous volcanic eruption that created a giant central rectangular lagoon with high, steep cliffs on three sides and the current geological caldera. Santorini is known in most people's minds as THE romantic island. In our eyes, however, Santorini is emerging as the new wine and culinary destination of the Cyclades.
Apart from dining at numerous restaurants that are famous for their innovative Greek cuisine using local produce, don't miss exclusive visits to boutique wineries where guests can taste Greek sun-soaked wines.
Discover rare wines such as Vinsanto, which is well known for its delicate honeysuckle aromas and its crisp, mineral finish because of the volcanic soil.
DON'T MISS : Take a wine and food tasting course at one of the restaurants, where you can learn about Santorini's unique terroir, viticulture and different vinification methods.
Best for a Weekend Break: Aegina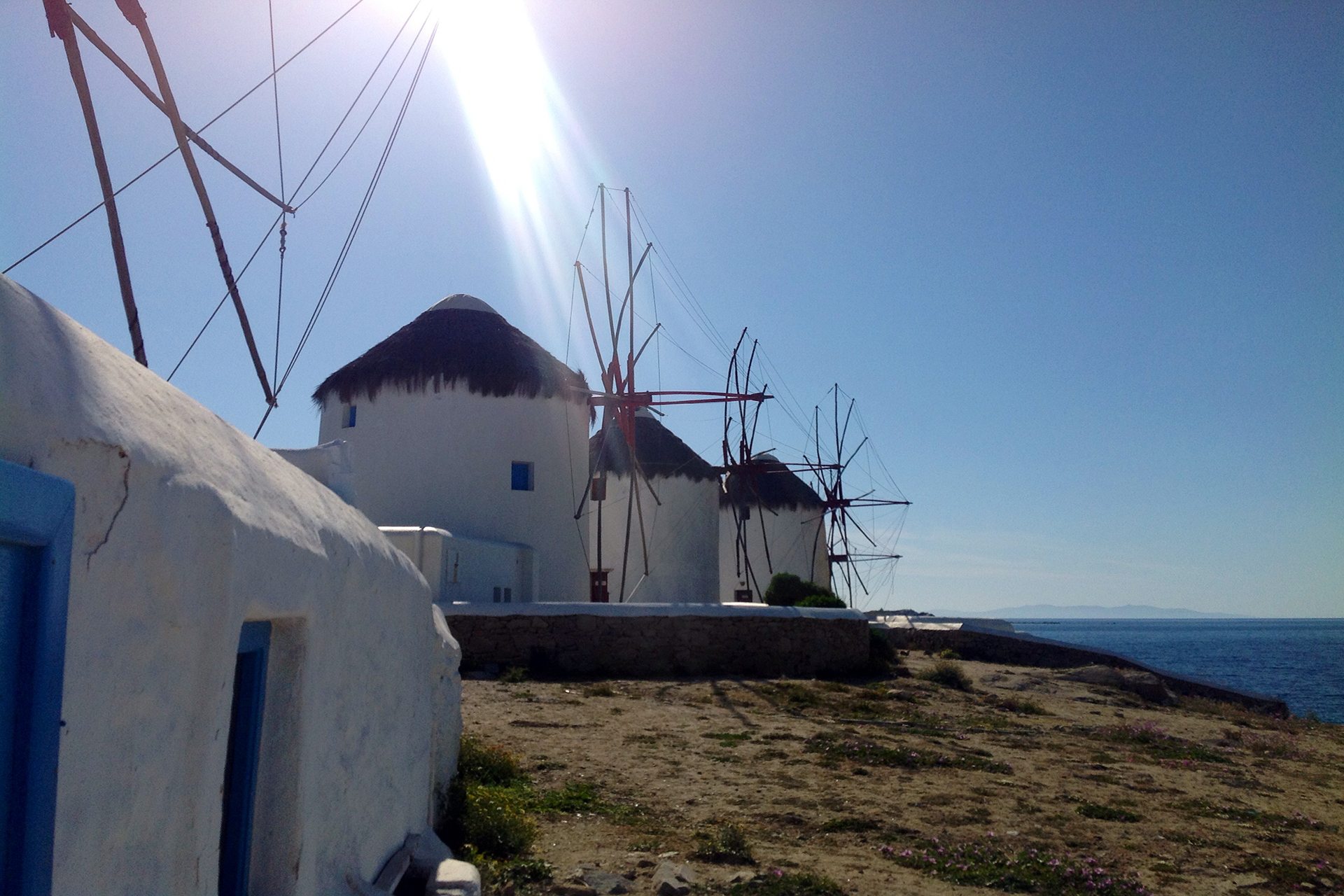 Aegina in Greece is a beautiful island only an hour's ferry ride from Athens. Just south of hectic Piraeus, Aegina still feels like you are visiting another world.
According to myth, the island took its name from a nymph, daughter of the river god Asopos, whom Zeus fell in love with.
Aegina is full of nice family beaches, traditional small villages and interesting archaeological sites. A drive around will bring visitors to the Ancient Doric Temple of Athena Aphaia, the ghost village of Paleochora with its innumerable churches and the authentic seaside villages of Vagia and Perdika.
An enjoyable activity in Aegina is hiking. Many old footpaths cross the island and lead to tiny chapels, small settlements, secluded beaches and hilltops with breathtaking views to the Saronic Gulf. 

DON'T MISS : Aegina is famous worldwide for its pistachios; they come in all flavours – salty, sweet or mellow.
Best for Nightlife: Mykonos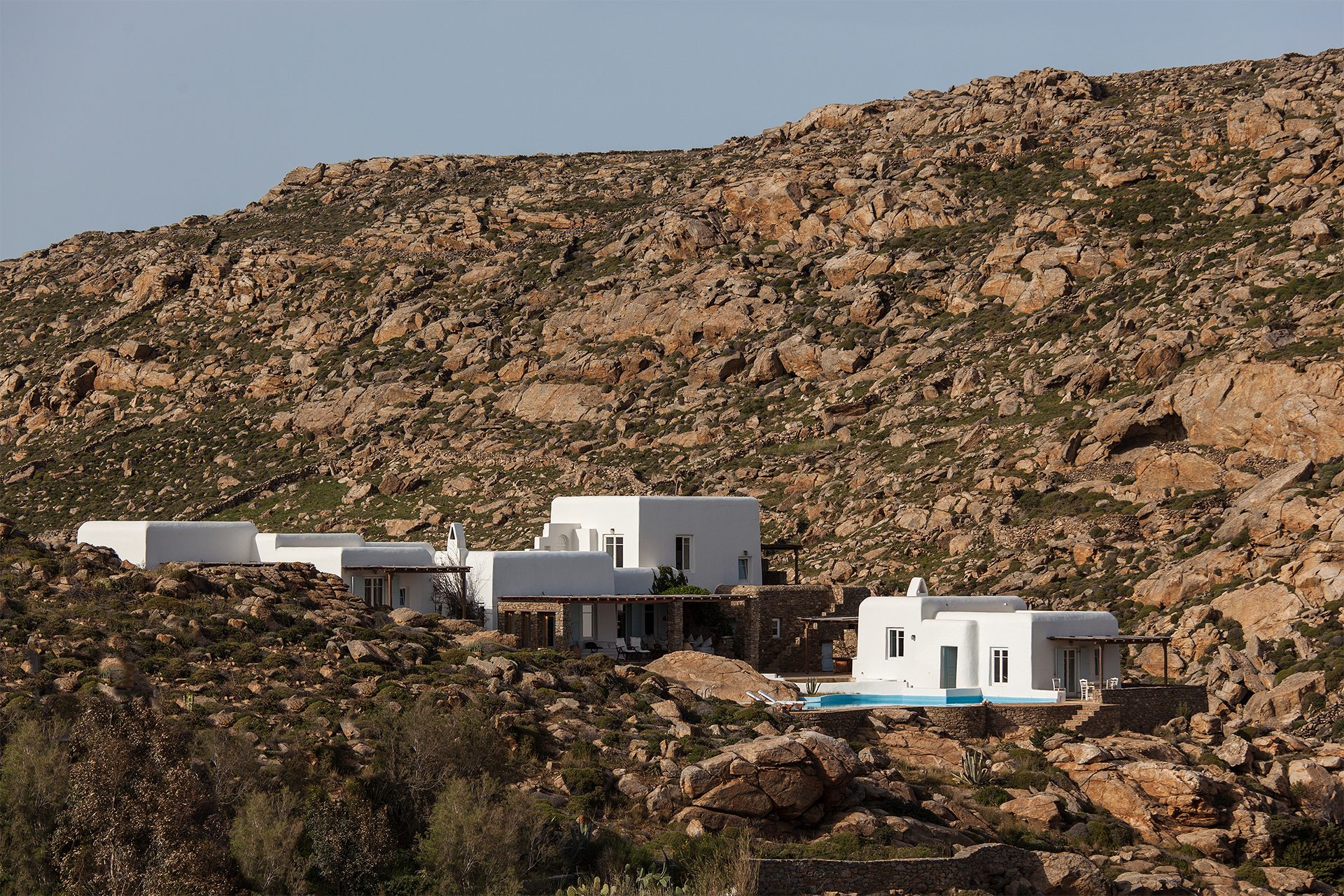 Ubertrendy Mykonos, regularly included in Top World Island Lists, is a rather small island in the Cyclades drawing an amazing mix of jet-setters, families and tourists every year, who come here not only for the sandy lace beaches, but for the party scene and the glamorous atmosphere. Stroll around its narrow marble streets filled with stylish shops and restaurants, admire the whitewashed houses with vividly colourful doors and discover hidden churches with purple bloom bougainvilleas in their yards.
In a unique setting where glamour meets simplicity, you can barhop endlessly wearing your flipflops or dress up and soak in the so-called "it" atmosphere in world famous restaurants and beach bars that gather the "see and be seen" crowd of the island.
DON'T MISS : A day boat trip to Rhinia, a small islet 15 minutes away, a blue water paradise of white sand and crystal clear waters. Perhaps the perfect opportunity to take off your ultra expensive bathing suit?
READ: 48 Hours in Messinia, Greece
Best for Undiscovered Gems: Serifos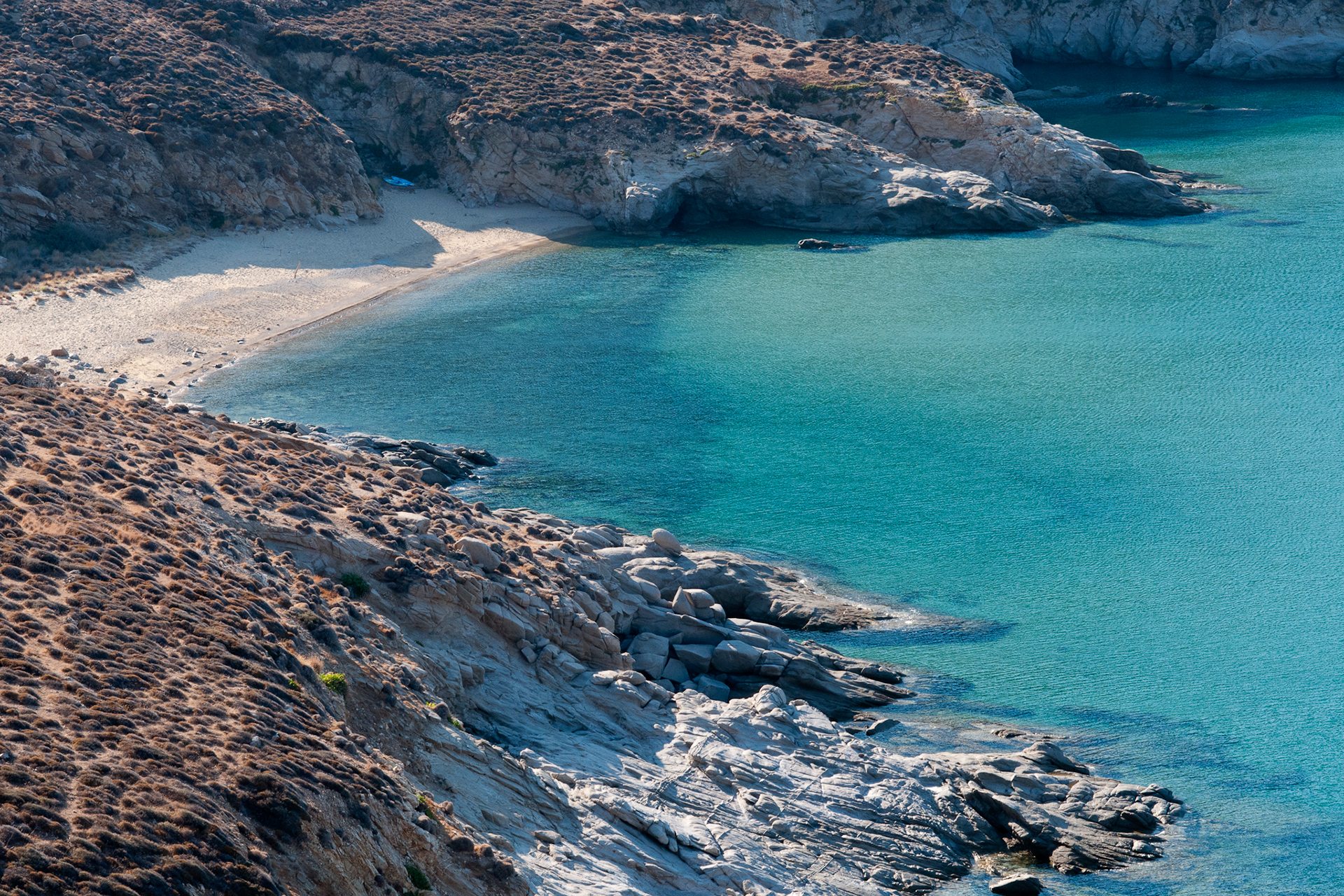 Serifos is a unique, lesser discovered island belonging to the western Cyclades, with an authentically relaxing holiday atmosphere. The lack of a local airport deters the crowds, so the best way to get here is by a Highspeed Ferry from Piraeus Port which is approximately 2 hours away.
Serifos is the epitome of unspoilt beauty; very interesting morphologically with bare hills and landscapes. It also boasts a jaw-dropping "Chora" perched on the top of a steep hill. But be prepared: this is not Mykonos, so most of the beaches are not organized! Bring your own sun umbrellas and plenty of water.
The island's scenic coast full of caves, deep blue waters, wild rock gardens and sandy beaches make paddling a truly unforgettable experience. There are frequent stopovers for resting, swimming, snorkelling, exploring old mines and enjoying a light lunch. It really is the ideal activity for families and children!
DON'T MISS: Visit the Mining Caves of Serifos – rich in ore and minerals, the island was once home to a thriving mining industry.
Best for Peace and Quiet: Kea / Tzia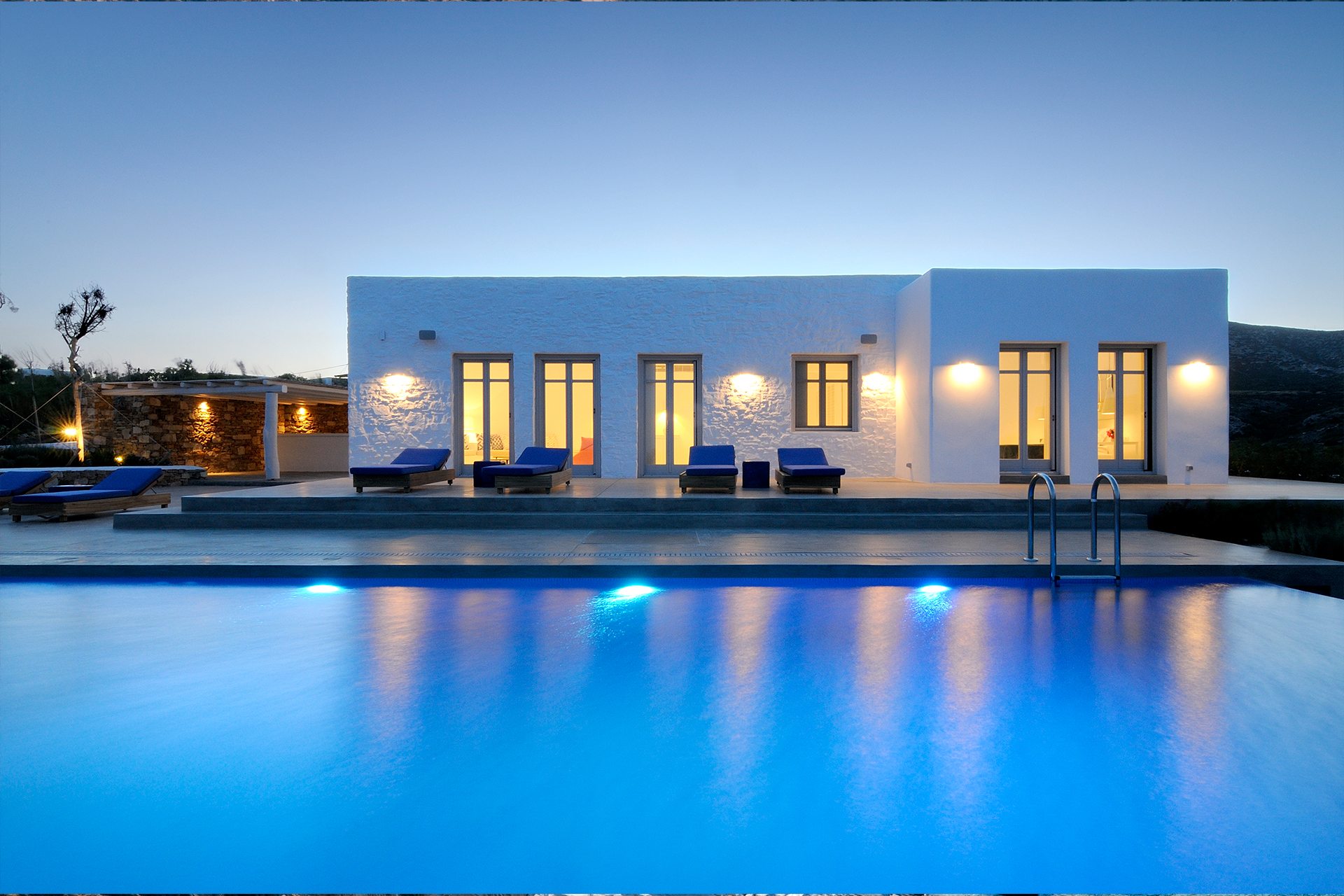 Kea island, also known as Tzia, is a small island close to Athens belonging to the northern Cyclades. It is interestingly only 12 nautical miles off Sounion – the southern cape of the Athenian peninsula. However it is not very commercially developed and is a perfect escape for vacationers looking for relaxation and peace. The island has a rather mountainous relief with a green interior made up of small valleys with fruit and oak trees. Kea has a very interesting ancient history and archaeologically traces back to the 4th millenium BC. Visitors to the island should definitely not miss an opportunity to admire the small temples of Athena and Apollo.
The main town of Chora rests in the middle of the island with a beautiful ancient acropolis and well preserved windmills. Its most popular and famous beaches include Otzias and Vourakri in the north, and Koundouros and Pisses in the west. Smaller, secluded, non-organized beaches can be found along the coastline, offering plenty of opportunities for swimming and sunbathing.
DON'T MISS: Experienced scuba divers alert! Don't miss the chance to have a snoop around the wreck of famous HMS Brittanic, the sister ship of the Titanic. It is located in the depths of the Aegean, 1.5 nautical miles from the northwestern point of Kea.
Best for Sport: Paros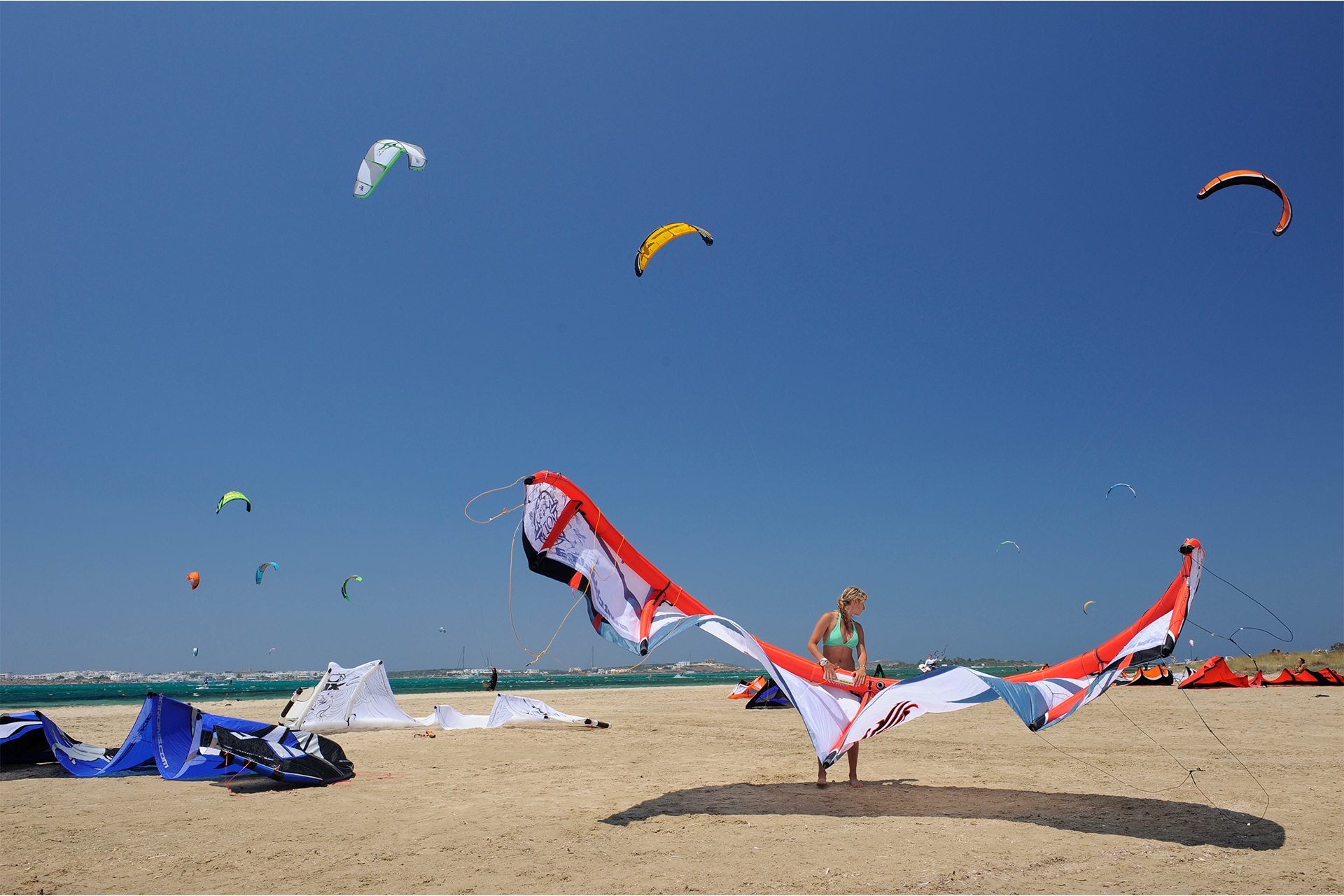 The island of Paros, which rises out in the heart of the center of the Cyclades, has unrivalled natural landscapes and sandy beaches that offer a unique holiday destination in Greece for those seeking adrenaline coupled with the wanderlust of island life.
Paros beaches are famous for their turquoise waters and golden sand. The beaches on the south eastern side of the island, such as Golden Beach and New Golden Beach, are particularly popular for windsurfing and have in the past been the venue for the Windsurfing World Championship. Pounda Beach, overlooking Antiparos, attracts kitesurfing fanatics every year, as the meltemi winds create the perfect conditions for those who seek to master the waves on their kiteboards.
DON'T MISS : Join Tom Hanks, an Antiparos regular, and swim the channel between Paros and Antiparos in an open sea race of 1.1 nautical miles, an event which takes place in late July.
Best for Culture: Patmos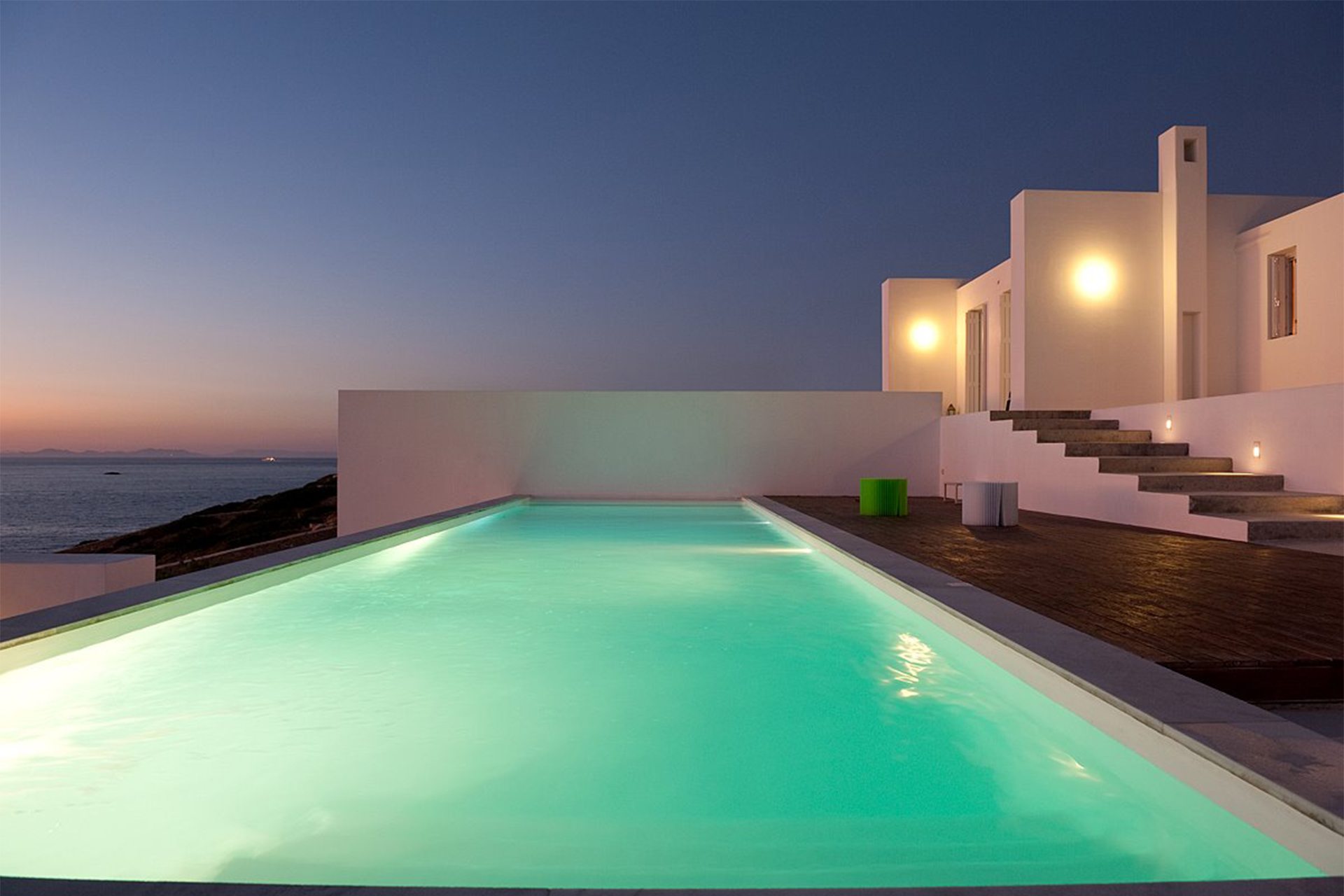 A small Greek island in the complex of the Dodecanese, Patmos has gained worldwide recognition as the holy place where St John wrote the Book of Revelation and is renowned as a UNESCO World Heritage Site. In 2009, Forbes named Patmos as 'Europe's Most Idyllic Place to Live', due to the fact that "Patmos has evolved over the centuries but has not lost its air of quiet tranquility".
With no direct airport service, the island has maintained a spiritual atmosphere, that over the years has attracted royals and other world VIPs. Lace-like beaches and volcanic formed bays, some accessible only by boat, offer unique views to the surrounding islands and even the Turkish coastline. The Holy Monastery of the Apocalypse in Chora dominates all views; it is a must-see labyrinth of cells and arcaded courtyards that looks like a Byzantine castle and was built like a fortress. Its famous library, dating back to 1073, consists of 3000 printed books and thousands of documents.
DON'T MISS: The Annual Patmos Festival in early September staged in the grounds of the Apocalypse Monastery, which showcases top-notch Greek and international choral performers.