In order to switch off completely, a holiday needs to help you to escape from reality for a week or two. Atmosphere is everything when it comes to leaving behind the hum-drum of the daily grind, which is why we're always after something a little extra when it comes to accommodation.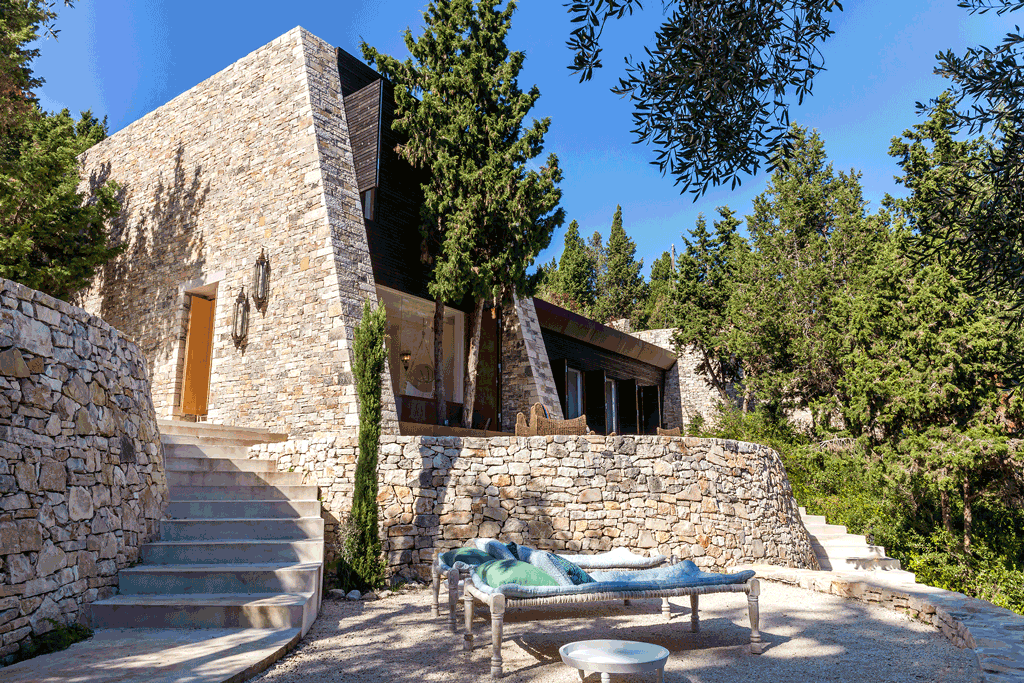 Step in The Thinking Traveller, whose collection of contemporary design villas is just the ticket. From slick minimalist buildings, engineered in glass and steel, to quirky Italian Baroque palazzos filled with modern art, there's something to tickle all tastes. Each property is hand selected by its expert team. Believe us when we say that they're incredibly picky – only accepting one per cent of villas that approach them.
Not only does that mean complete peace of mind when it comes to quality, but also guests benefit from The Thinking Traveller's longstanding relationships with its property owners, as no other travel company has 100 per cent exclusive access to its villas.
The team – whether at HQ or on-the-ground – know their properties inside out, regularly visiting regions and villas so that the advice, tips and secret spots they offer are bang up to date. Its network of experienced Local Concierges are on hand 24/7 for guests' convenience. They know their areas like the back of their hands, meaning you can avoid the tourist traps and go off piste to live like a local. It's like having a human guidebook in your pocket.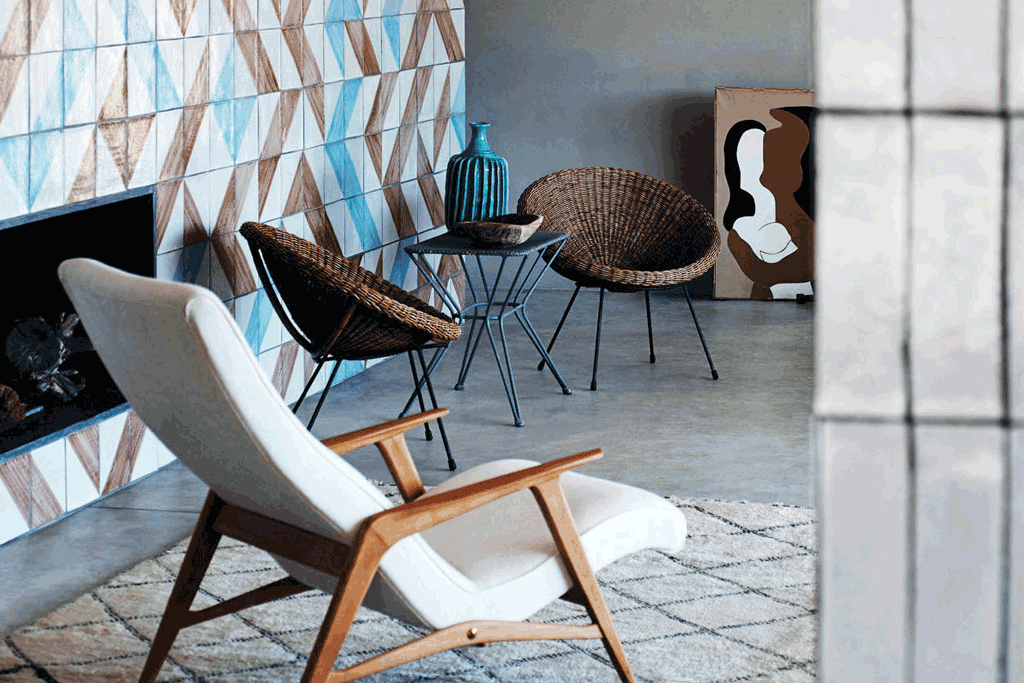 And this doesn't end with just superb local knowledge. Think Experiences also offers a series of unique and transformational expeditions, whether it's something as simple as having a case of wine from the local vineyard awaiting your arrival, to chartering helicopter flights or a guided archaeological tour with a PHD-qualified guide.
So whether your personal preference is for striking modern architecture, a cosy traditional trulli, or easy breezy summer beach house, make The Thinking Traveller your personal guide to the Mediterranean. Its expert knowledge, insider encyclopedia and stunningly unique properties make it the first choice for discerning travellers.
Works Of Art: 6 of the Best Design Villas
Art and design take centre stage at these six fabulous rental villas, which look more like they walked out of the pages of an architectural magazine than your holiday photo album…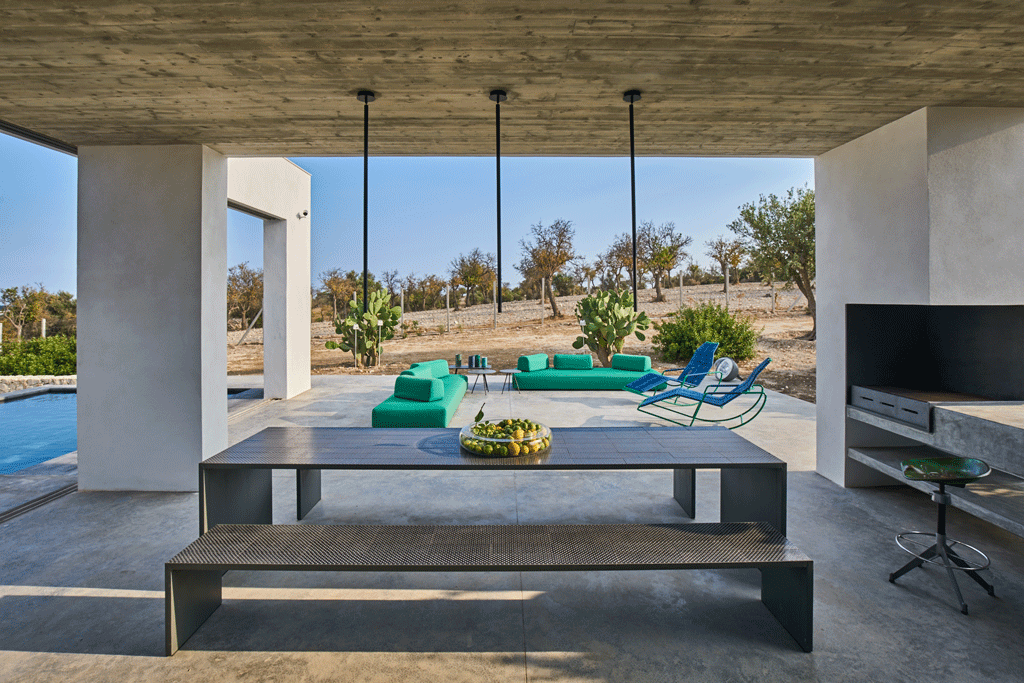 Rising discreetly behind a veil of olive, lentisk and almond trees, TerraMia is unassuming from afar. Up closer, it's an artfully crafted piece of contemporary architecture, made from local materials including lava stone and white Noto stone. Arabic influences are felt in the style of the pool – which appears like a large Arab bathtub – and in the metal sun screens that run along the house façade, shaping and fragmenting the light and creating origami-like designs on the floor. From its prime position in front of the Vendicari Nature Reserve, it boasts spectacular views too. Bookable from 4 April-30 October 2020.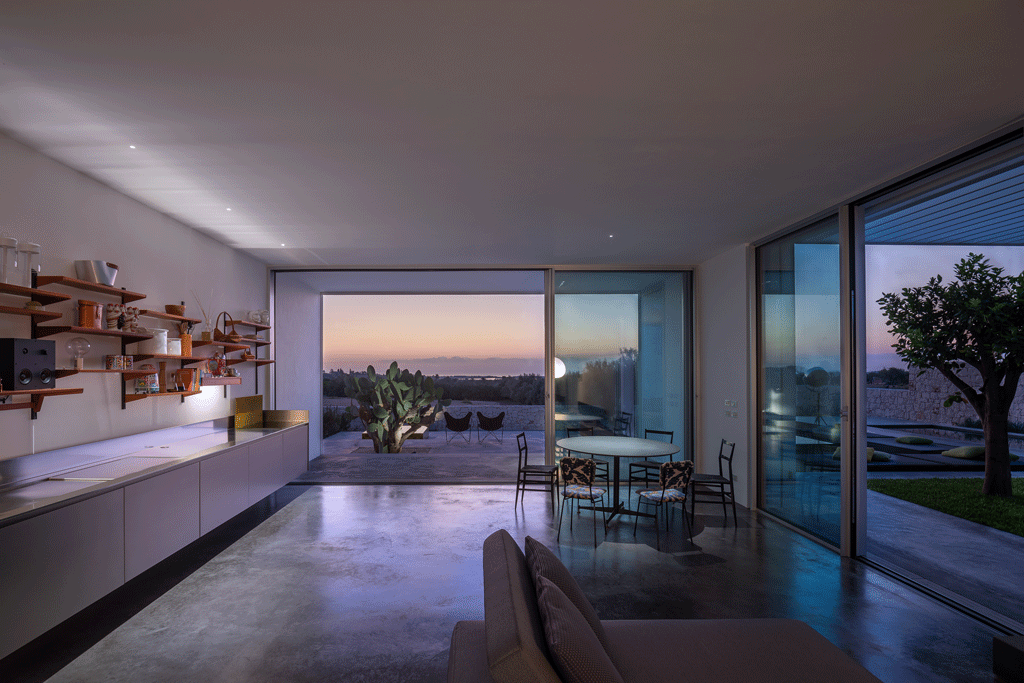 DolceVita is designed for guests to embrace the Italian way of living, whether that's relaxing with friends, cooking outdoors, or dozing off in a hammock. Indoor spaces flow out seamlessly onto extensive sea-view terraces at this dreamlike contemporary villa, which boasts a sleek cobalt pool, Arabian-inspired walled gardens, and a beautiful orangery. Bookable from 4 April-30 October 2020.
3. Alati Cove, Paxos, the Ionian Islands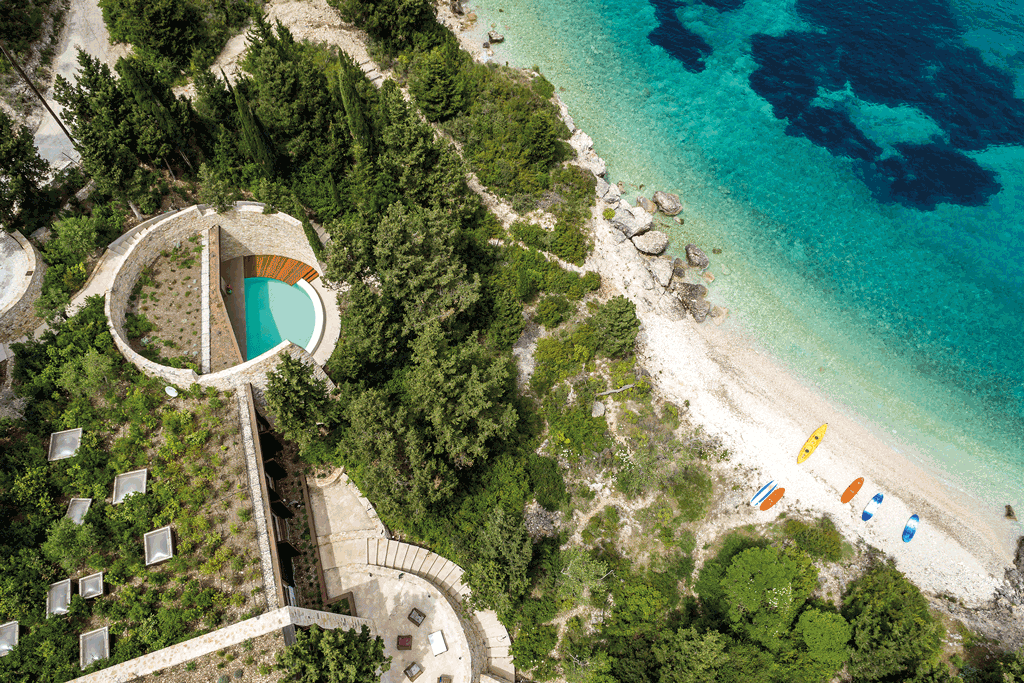 This architecturally striking villa has been designed to quietly blend into its idyllic island location. Add to that imaginatively designed interiors, ingeniously conceived outdoor areas and a unique pool area, with direct access to a secluded pebbly beach and the Ionian Sea beyond and you've set the perfect setting, cocoon-like setting for a fully relaxing holiday.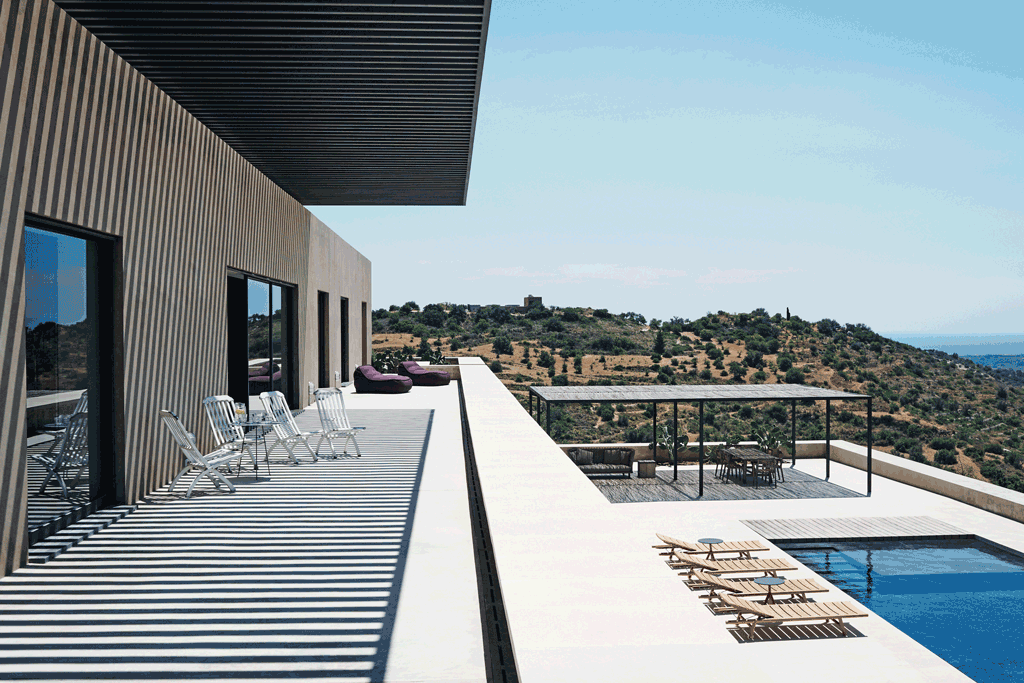 The contemporary design of this spectacular Sicilian casa belies a subtle artistic soul, where chiaroscuro effects evolve to the rhythms of the sun's passing and proportions evoke Leonardo da Vinci's golden ratio. Cool, soothing concrete grey runs both inside and out, a perfect foil to the vibrant colours of the surrounding countryside, the dark cobalt pool and the shimmering sea on the horizon.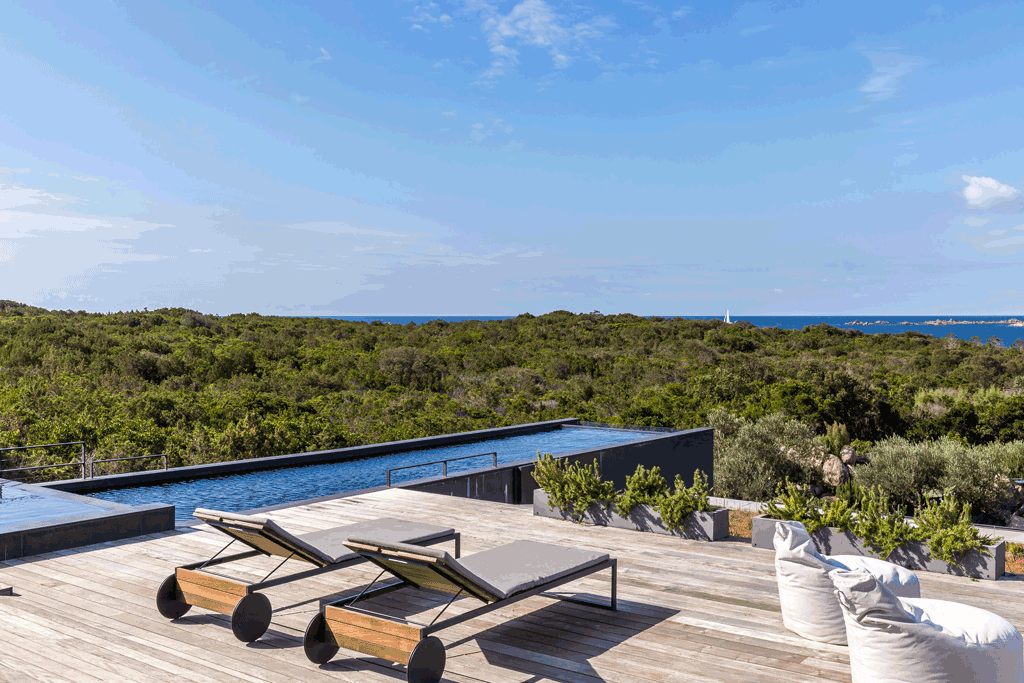 If Bond villains went on holiday, Cala d'Istria is exactly the sort of slick space they would look to retreat to. Spacious, elegant and with spectacular sea views, it's bound to leave your enemies (and friends) green with envy. Best of all is the easy access on foot to a stretch of sandy beach. An extremely desirable home from home.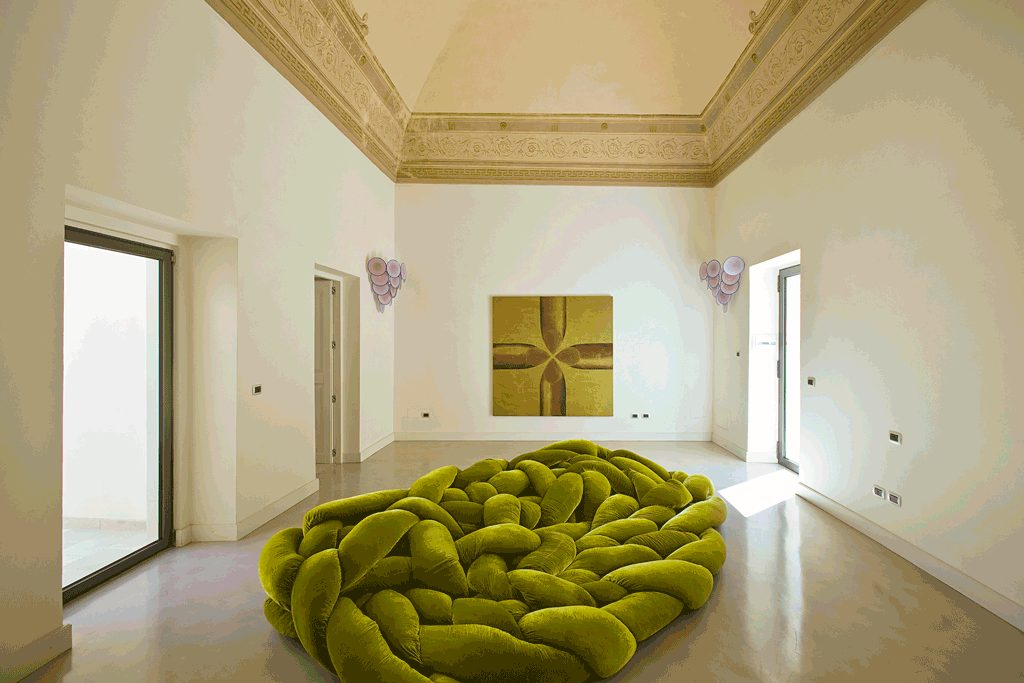 Here's how to restore a late 18th-century palazzo with panache: have fun, put your passion into it and embrace its original character. This is exactly what the owner of Palazzo Gorgoni has done, resulting in a grand-dame of a building that charms, delights and pampers. Even after a week in residence, guests will find themselves chuckling and cooing at the wonder of it all.
Book by calling +44 (0)20 7377 8518 or at thethinkingtraveller.com
---