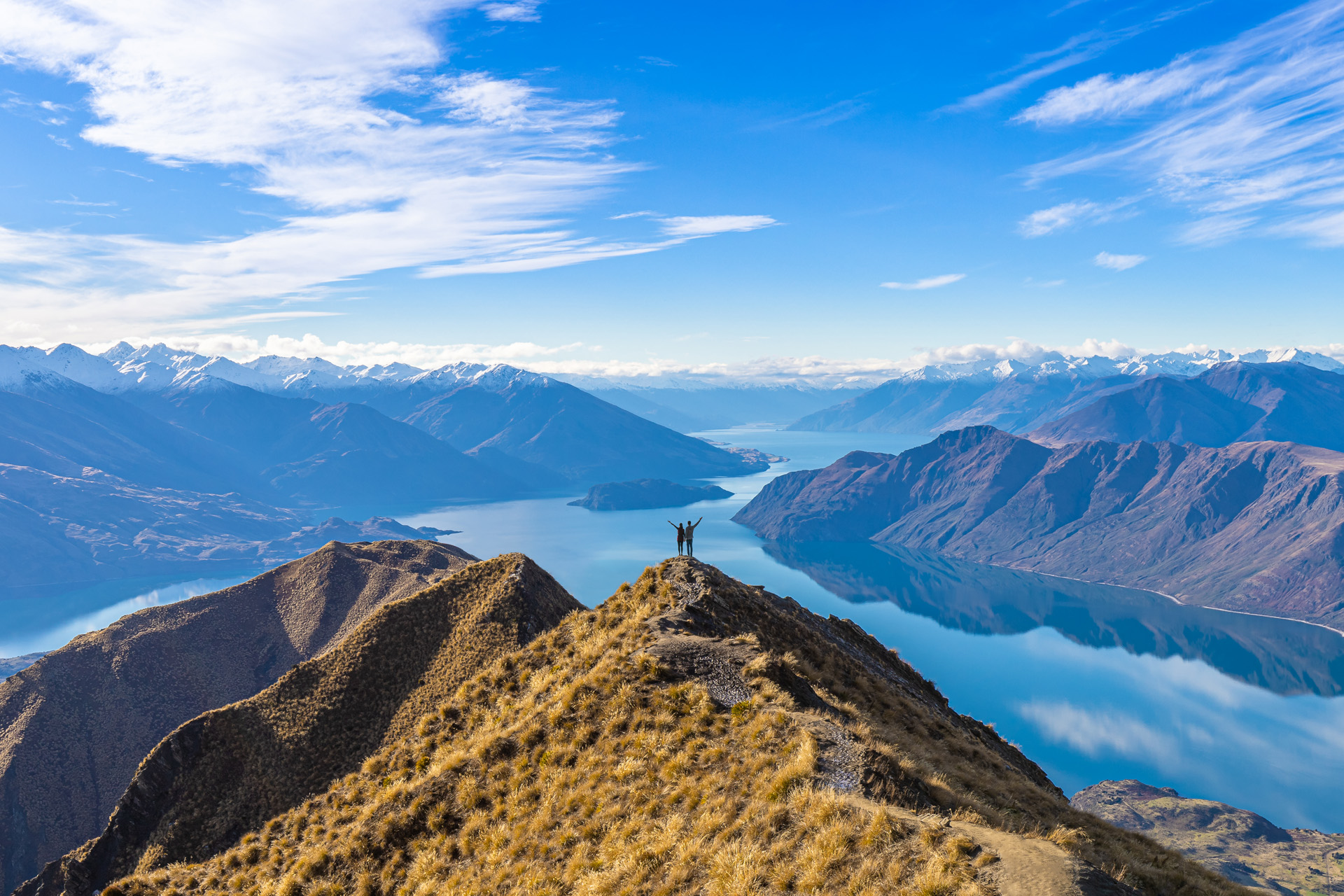 Travel Trends 2023: Where To Go & How To Do It
From revenge travel to virtual travel, here's what will be hot in the travel industry in 2023
'If the last few years have taught us anything, it's that travel should not be taken for granted,' says Arjan Dijk, senior vice president and CMO at Booking.com, looking ahead to 2023. It'll be a year in which we 'seek unapologetic moments of happiness and escapism to counteract the heavy realities of our news feeds', he says. But how can we find these 'unapologetic moments'? What will travel look like in the new year? Here are the travel trends we expect to see ruling in land, sea and sky in 2023, including the trendiest places to book ahead.
Read the C&TH Responsible Tourism Guide
Travel Trends 2023: Where To Go & How To Do It
Modern family travel: Diversity and inclusion reigns supreme
Set-jetters: Travellers opt for filming locations for their holidays
Hay-cations: Rural homestays are on the rise
Revenge travel: Time to make the most of what we have
Virtual travel: Will the Metaverse change travel as we know it?
Luxury redefined: What will luxury mean in 2023?
More bang for your buck: Time to get financially savvy
Private jet boom: More jets, and a younger clientele
Young travellers: Young adults are travelling more than older people
An end to 'work from anywhere': Holiday means holiday
Modern Family Travel
According to Globetrender, the UK's leading travel trend forecasting agency, 2023 travel is about to get even more inclusive. 'When it comes to marketing family holidays, the large majority of travel companies present a nuclear version of family – mum, dad and a couple of kids diving into a swimming pool,' the report reads. 'However, the dynamics of caregiving have evolved hugely in the last few years, especially with the rise in LGBTQ+ Millennials having children. (In January 2023, the first nationwide census of its kind found that more than 1.3 million people in England and Wales now identify as lesbian, gay or bisexual.).'
Kurt Macher, general manager of the Shangri-La the Shard, London, added at the report's launch, 'Diversity and inclusion is an area I hope to see grow in the hospitality industry this year. At Shangri-La the Shard, London, we're an LGBTQ+ friendly hotel and have made efforts to ensure that all of our guests feel welcomed and included, whether that means using correct pronouns on welcome letters or providing slippers and bathrobes that are inclusive and respectful of all genders.
'We even welcomed our first "throuple" this year,' Macher added, 'showing that the average traveller is not always a traditional heterosexual couple, and that hotels need to adapt and be ready to make all guests feel truly welcome and included.'
Set-Jetters
Ever watched a film or TV show and found yourself pausing not to Google the actor, but to find out the beautiful filming locations? From gorgeous stately homes to pretty beaches with sparkling oceans, Expedia Group (Expedia, Hotels.com, VRBO) has found that streaming movies and TV shows is now the top source of travel inspiration (with 44 percent of those surveyed influenced by it), strikingly outpacing social media (15 percent influenced). Top destinations, according to Expedia, include: New Zealand, the UK, Paris, New York, and Hawaii. Check out our filming locations hub here.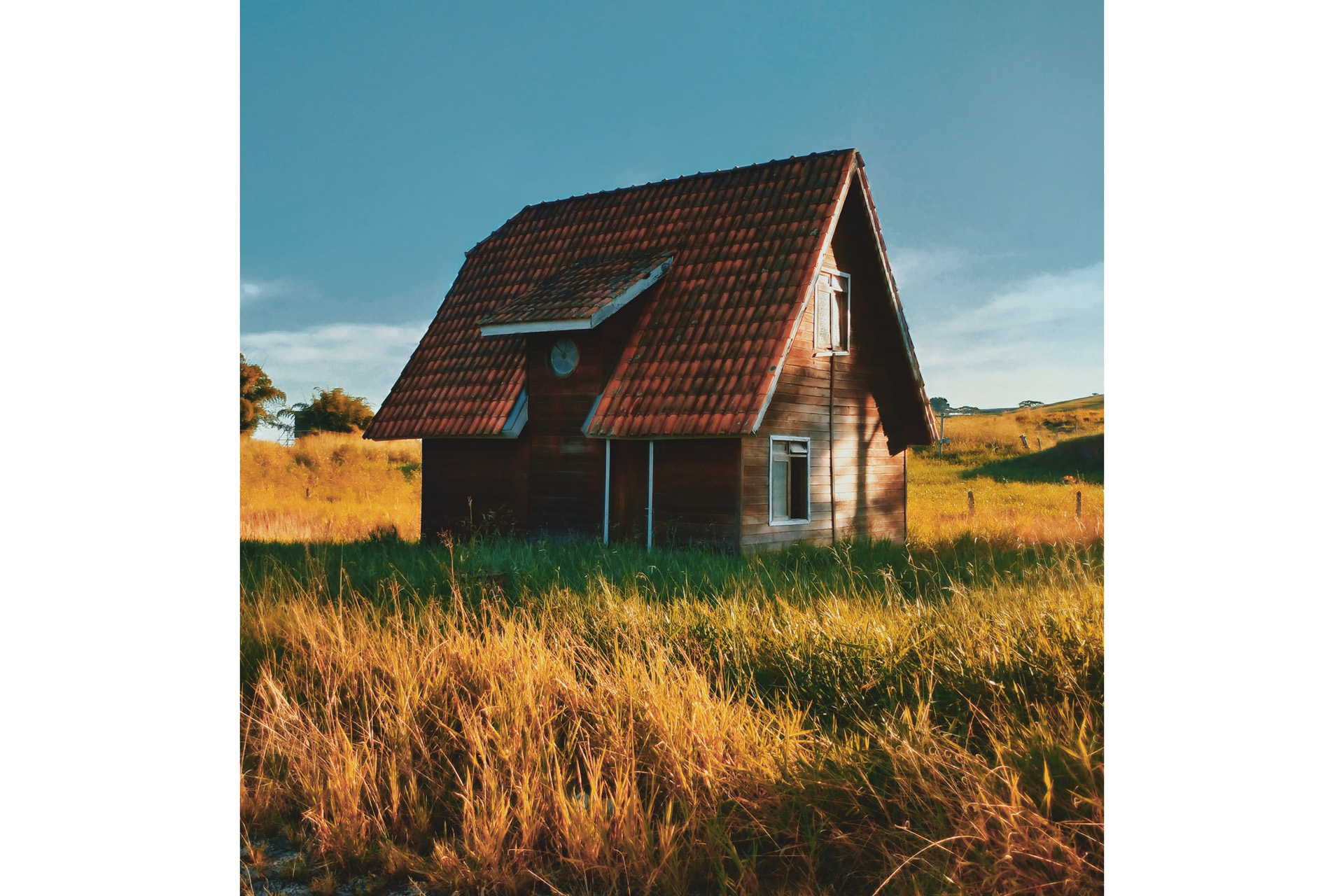 Hay-cations
Move aside staycation – it's all about the hay-cation. 'Rustic getaways are on the rise,' says Expedia Group, 'as travellers across the world crave private holiday homes with abundant space and breath-taking views. Cue the hay-cation, offering an intimate escape to experience a more authentic wild countryside life. 
'Travellers are booking converted barns and farmhouses in the countryside of Italy, Spain, France and the UK,' says Expedia. 'Further afield, ranches in the US and farmhouses in the Australian outback are also popular choices. In the UK, demand for Vrbo homes in destinations offering many converted barns like Cambridgeshire, Leicestershire and Hertfordshire increased by more than 50 percent.'
Revenge Travel
If the pandemic has left you longing for lost time, you might be one of many people booking a revenge holiday in 2023, making up for the time when travel was out of bounds or extremely limited – especially now that most countries have reopened to visitors.
'With global restrictions predominantly eased, and travel firmly reinstating itself on the agenda for millions around the world, the travel sector is expected to experience a seismic boom in 2023 to further build on the rising figures throughout the past year,' says Tim Hentschel, co-founder and CEO of HotelPlanner. 'Within the industry, we call this revenge travel: the notion that we should book more trips now than ever before to make up for that lost time. 
'The mindset of travellers in 2023 will be to book that long-awaited, well-deserved trip to a new city, the dream resort or a new corner of the world,' says Hentschel.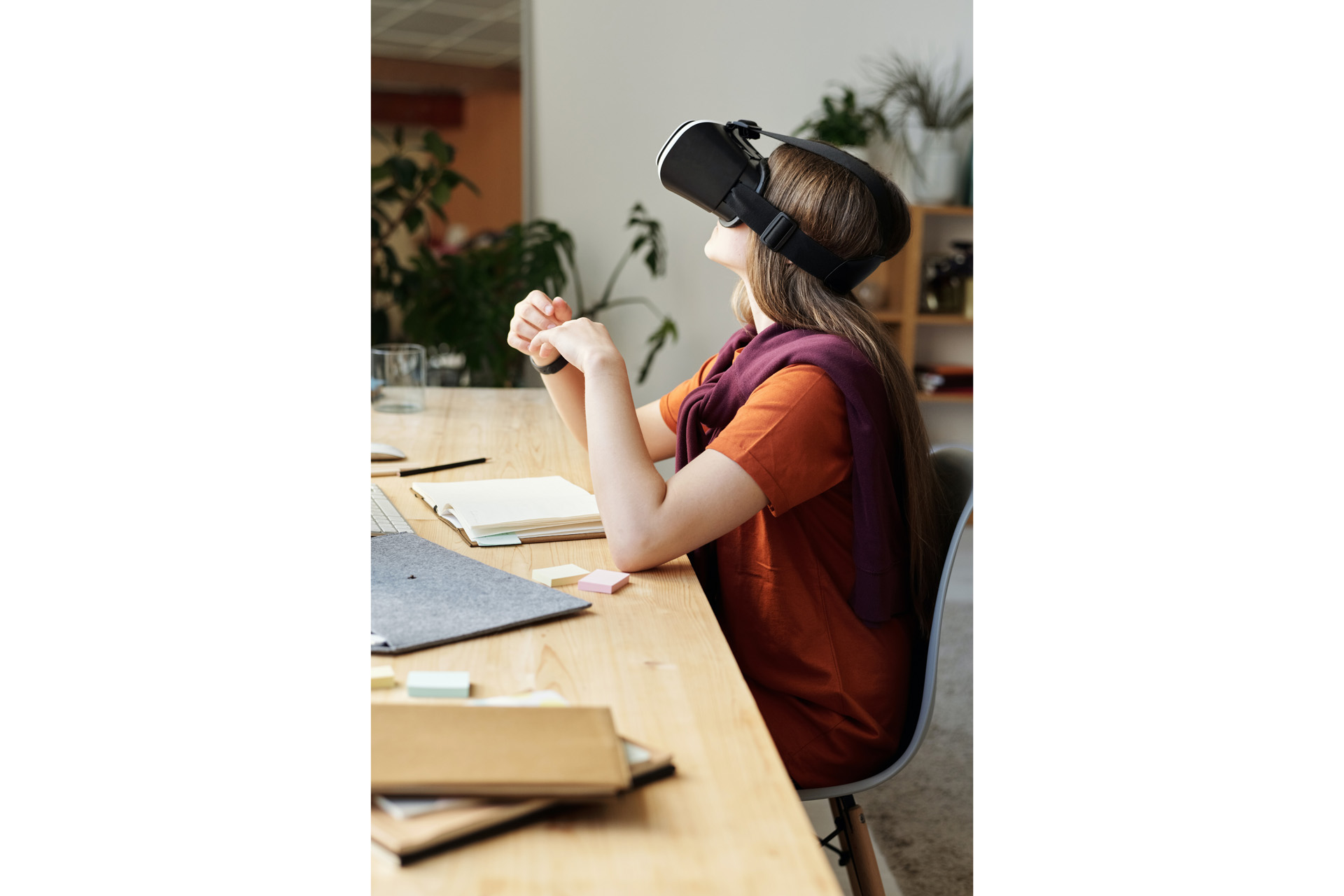 Virtual Travel
Virtual reality was proposed as the new frontier many moons ago, but is virtual travel finally becoming a thing? Yes, according to Booking.com, which has found that 28 percent of UK travellers will use VR to inspire their holiday choices in 2023. The Metaverse is proposing a 'try before you buy' experience, hoping to educate, entertain and inspire.
But, as Globetrender points out, in 2022, 'the European Commission's foreign aid department hosted a party in the metaverse with the goal of helping young people better understand what the EU does. […] Apparently, the event cost €387,000 to create – and only six people showed up. The question you have to ask is: "Does anyone care about the metaverse?".'
That said, 'Globetrender predicts that the metaverse is far from dead – in fact, we are only at the beginning of determining its optimal applications,' the report reads. One to keep your eye on in 2023.
'Travellers will no longer be limited by physics, and can experiment with different travel experiences in a year when Metaverse worlds will begin replicating and reimaging destinations,' says Booking.com. 'Moving beyond 2023, haptic feedback – the use of touch to communicate with users – will make virtual travel a truly immersive experience, delivering a credible sense of 3D touch, such as the feel of soft grains of sand and the warmth of the sun.' 
A little too Black Mirror, perhaps – but Booking.com believes this will make UK travellers 'bolder in their real-life trip choices, after being able to visit them in the Metaverse first via their online avatars – especially handy for those who might feel anxious about trying somewhere new.' According to Booking.com, 32 percent of those surveyed said they would be more likely to travel to a new place they wouldn't have previously considered if they virtually experienced it beforehand.
Luxury Redefined
Luxury is back with a bang: '2023 is going to be a stellar year for luxury travel too, as the wealthy show no restraint when it comes to booking lavish hotels, chartering private jets and yachts, and hiring experts to organise next level adventures,' says Globetrender.
'Millions of people were very diligent in saving their increased disposable income and now have the financial means for a more bespoke, upscale, inclusive, or other luxury experience,' adds Hentschel at HotelPlanner. 'This may include flying private, staying at an all-inclusive resort, going on an exotic safari, or simply staying in nicer hotels and eating at nicer restaurants.'
Travel agency Go2Africa adds, however, that 'the idea of "luxury" is being redefined, as it no longer means spending lots of money for the sake of it'. In the cost of living crisis, holiday makers will be really looking to make the most of their money.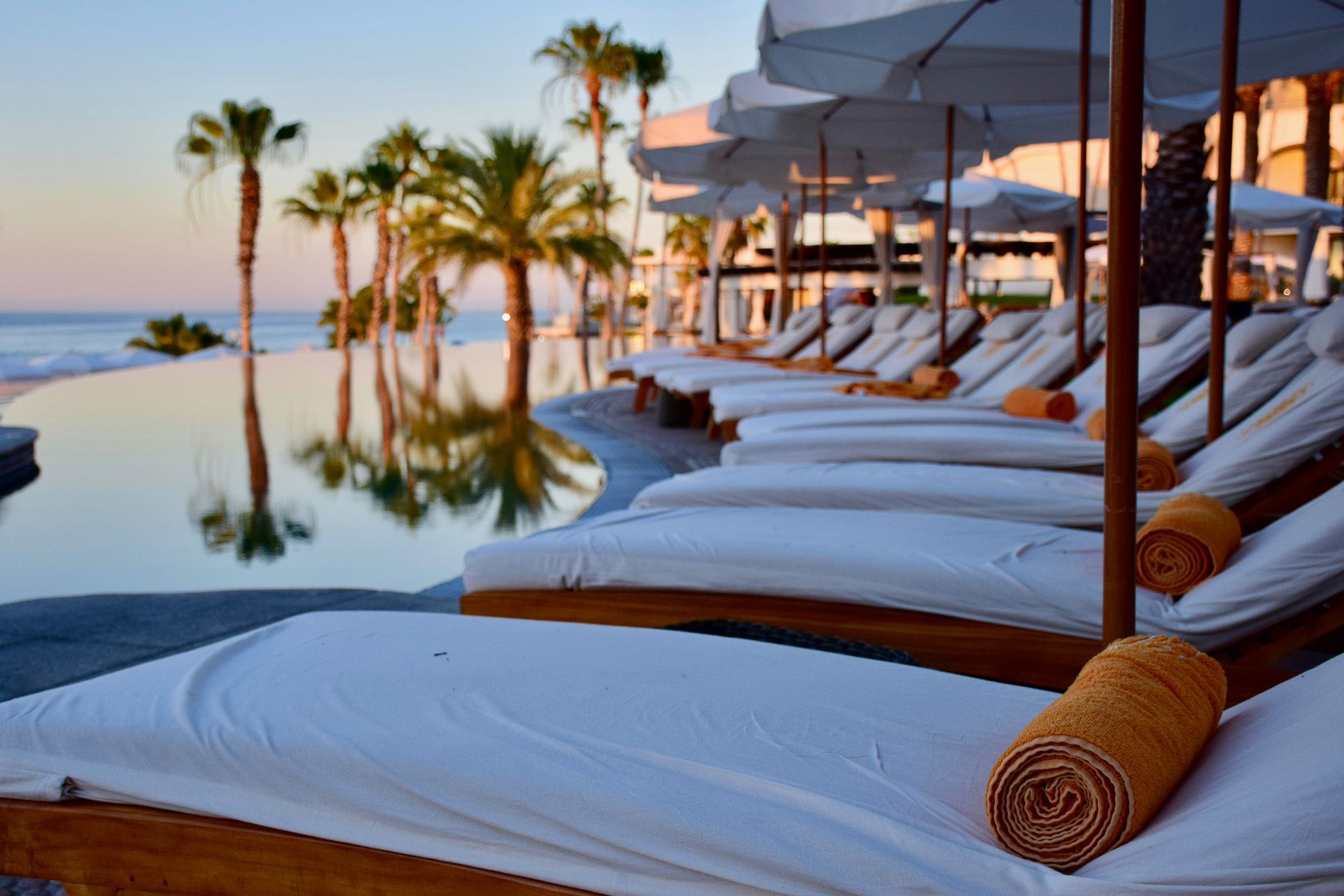 More Bang for your Buck
'2023 will see financially savvy itinerary curation at its finest,' says Booking.com, 'with Brits planning travel budgets more tightly by taking advantage of deals, hacks and smartly timed travel (60 percent) and prioritising value for money with discounts and loyalty programs (56 percent).
'Within this context, many travellers are also surprisingly prepared to dial up their spend – and even splurge – on the components of their trip that mean the most to them,' Booking.com says. '38 percent of Brits admit that they plan to be more indulgent in their spending habits while on holiday to make up for the lack of travel during the last couple of years, while 35 percent plan to spend lavishly to ensure they maximise their trip and every experience is worth it.'
So how can we get the most value out of luxury holidays? British luxury travel agency Scott Dunn recommends:
Booking early – Scott Dunn helps travellers book flights up to 11 months in advance, and alerts guests to annual sales on airlines such as British Airways, Qatar and EasyJet
Choosing a route with a stopover – 'With the cost of flights at an all-time high, an indirect flight route provides the opportunity to explore two destinations for the price of one,' says Scott Dunn. For example, stopping in Istanbul on the way to the Maldives.
Opting for a 'best value' destination – Scott Dunn recommends Japan, Thailand, Egypt, Sri Lanka, South Africa and Mauritius, with package deals available in each of these locations.
Private Jet Boom
On that note, the private jet market is undergoing change, with the share of Jetcraft's clients under the age of 45 rising by 20 percent. Jetcraft, global leader in pre-owned aircraft sales, acquisitions and trades, also notes that younger buyers spend more money on their jets, with the average transaction hitting $25 millions, 31 percent higher than transactions from those over the age of 45.
Young Travellers
It's not just private jets that young people are spending money on: 'Younger, richer travellers are getting out there in a big way,' says travel agency network, Virtuoso. 
'The 18–34 age group averaged 2.2 more international trips in the past year than the 65+ age group, and 1.3 more domestic trips,' Virtuoso finds. 'DIY travellers took about the same number of trips in the past year as Virtuoso-advised travellers, but the latter took longer trips, spending more nights in hotels, rentals, and cruises and skewed more toward international trips.'
And, with the rise of Instagram- and Tiktok-influenced travel experiences and young-targeted apps like Step (which allows users to find, save and share recommendations in a interface similar to Instagram), it looks like this trend will be here for the long haul.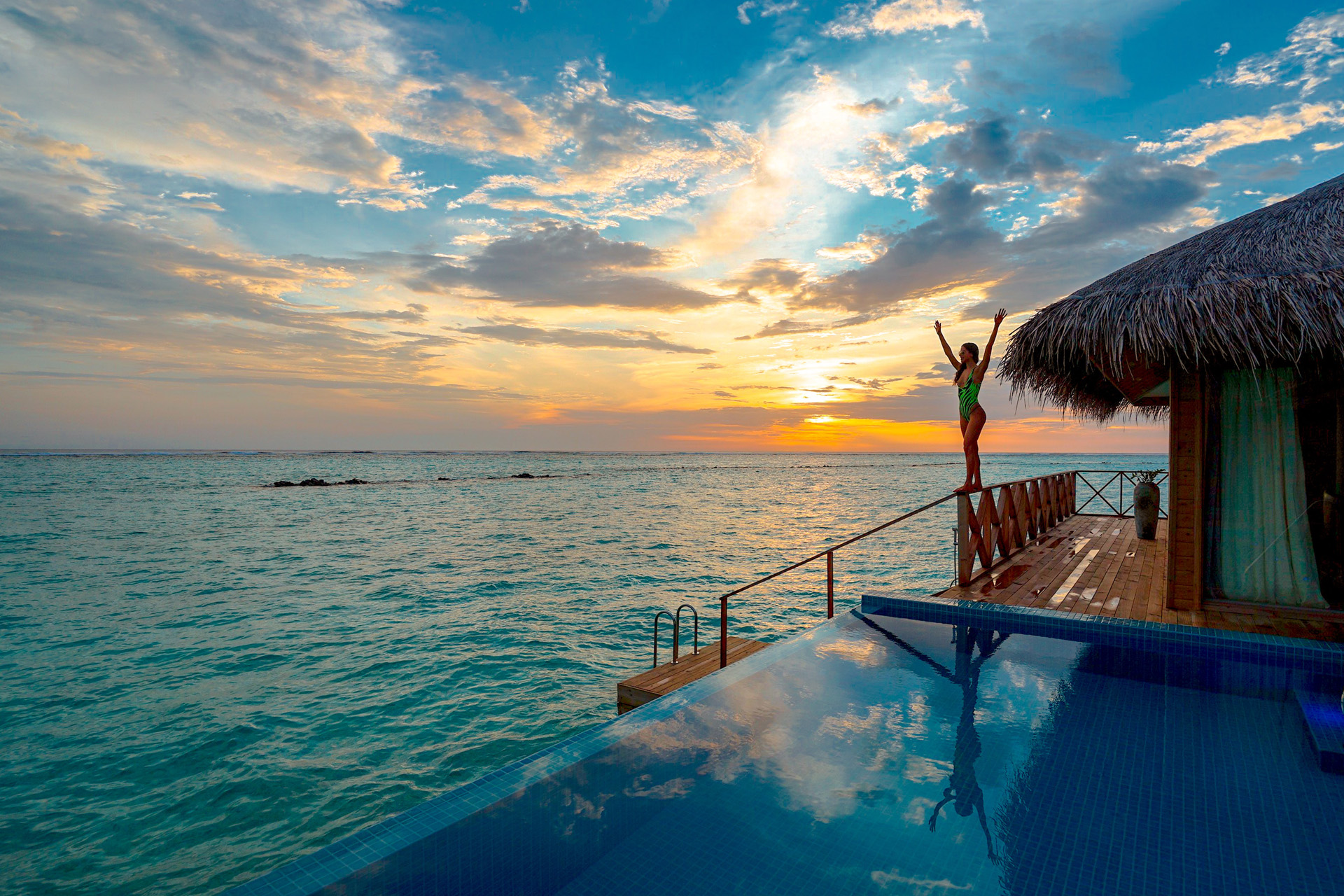 An End To 'Work From Anywhere'
It was an exciting prospect when 'work from anywhere' policies started entering the workplace, with remote workers looking to make the most of their no-office freedom. But as the new normal stretches on, 'employees are increasingly keen to preserve holiday time for complete escapism', Booking.com finds.
'A significant amount of UK travellers (68 percent) want their trips to be strictly work free in 2023, and while half are not interested in working while away, they would consider clocking in for a company retreat or trip,' Booking.com says. Don't be so surprised if you see a business retreat on the agenda for 2023, then.
The Best Destinations To Travel To In 2023
City breaks:

Paris, London, Barcelona, Bangkok, Madrid

South American cities
Guyana
Bhutan
Jordan
Featured Image: Roy's Peak Lake, Wanaka, New Zealand (c) Getty.