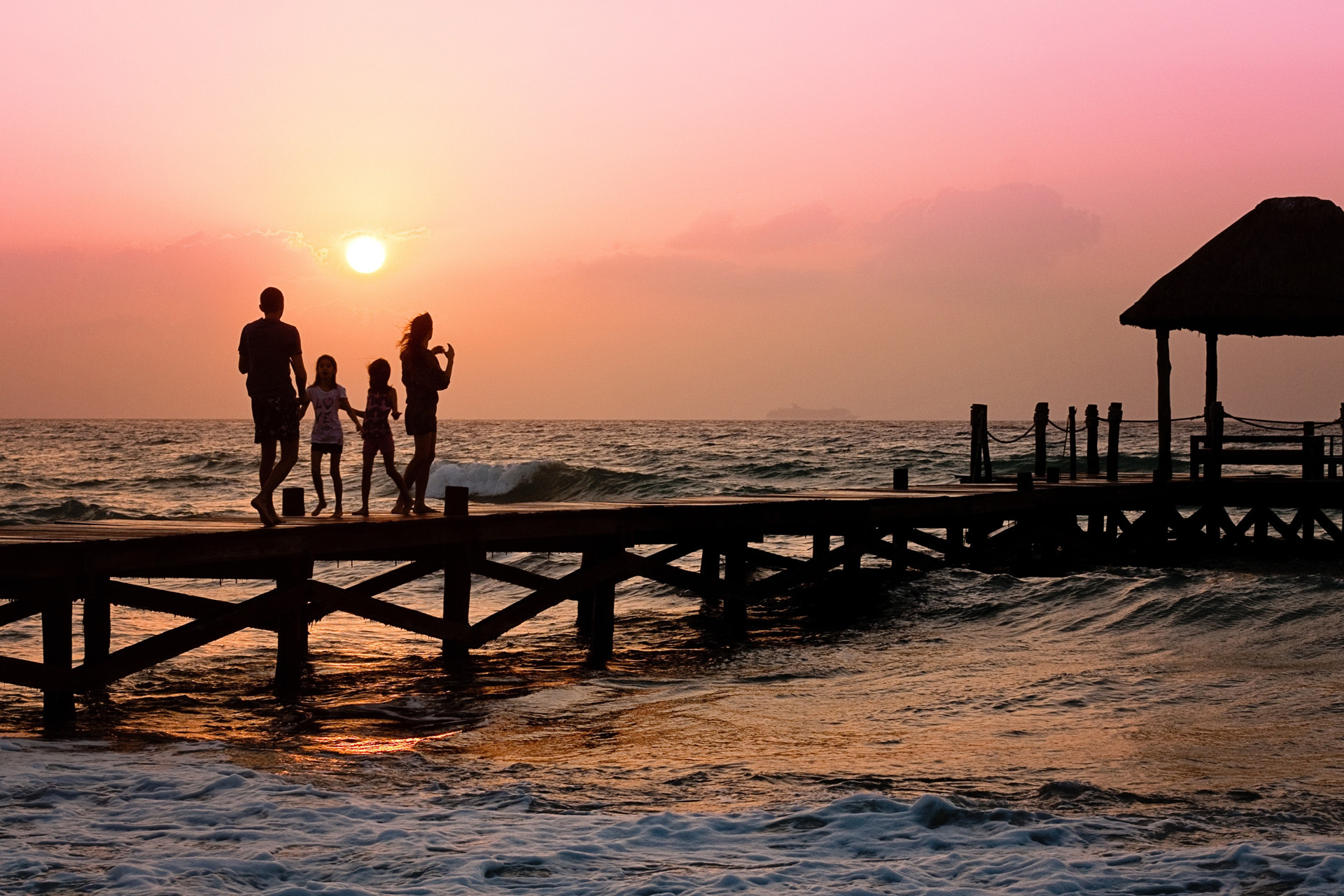 Better Together: Family Friendly Hotels in Europe to Book Now
---
Travelling to exciting destinations as a family doesn't have to be difficult – in fact, the best memories are made when you're all together on an unforgettable trip. Looking for a new adventure? Here are the best European family friendly hotels to book now, all with the C&TH seal of approval.
The C&TH Summer School Holidays Activities Guide
Better Together: European Family Friendly Hotels to Book Now
Craveiral – Alentejo, Portugal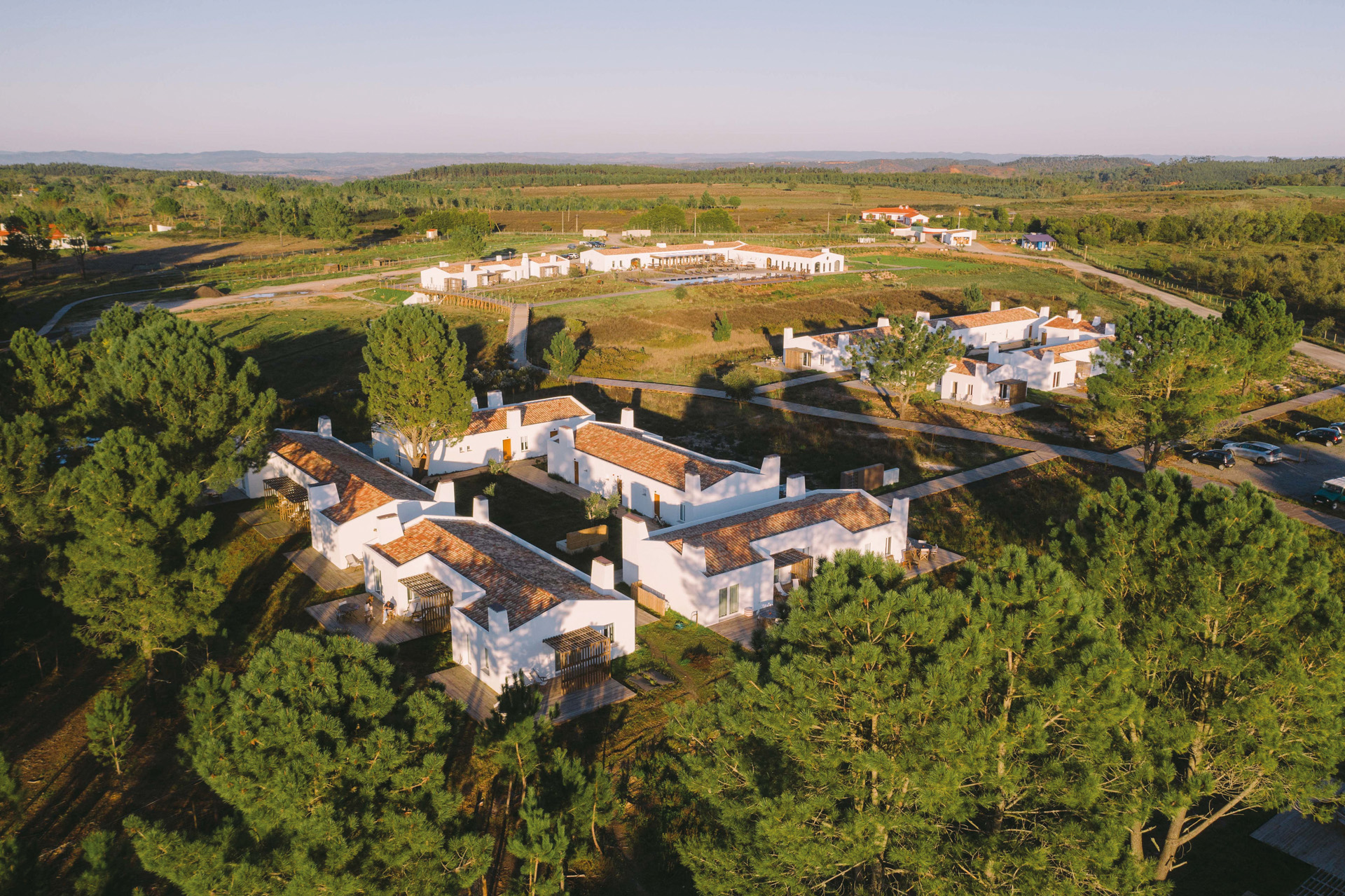 'Alentejo will soon be the place to be,' says Pedro Franca Pinto, the Lisboan lawyer for whom the birth of his two boys 12 years ago prompted a complete change of direction – and the realisation of his childhood dream to become a farmer. He would live according to his values of giving back and leaving things in a better state than he found them. How? By building a regenerative farm that would not only employ locals (as far as possible) and have a positive impact on the land and its people but one that would also offer guests a truly authentic 'back to nature' hospitality experience (he's aware of the buzziness of his words, but in his case he means them). And so, the concept of Craveiral was born.
In 2010, he bought 22 acres of protected land in the Alentejo region, which, because of its relative inaccessibility (in comparison with the over-manicured Algarve and the now extortionately priced Comporta), has remained far more wild and unkempt, with little amounts of dense construction, and – in Pedro's words – the best coastline in Western Europe. Nine years later he opened to guests, before, you guessed it, our friend Covid showed up. However, thanks to the pandemic, he believes that Craveiral is just the kind of restorative place that people are seeking out.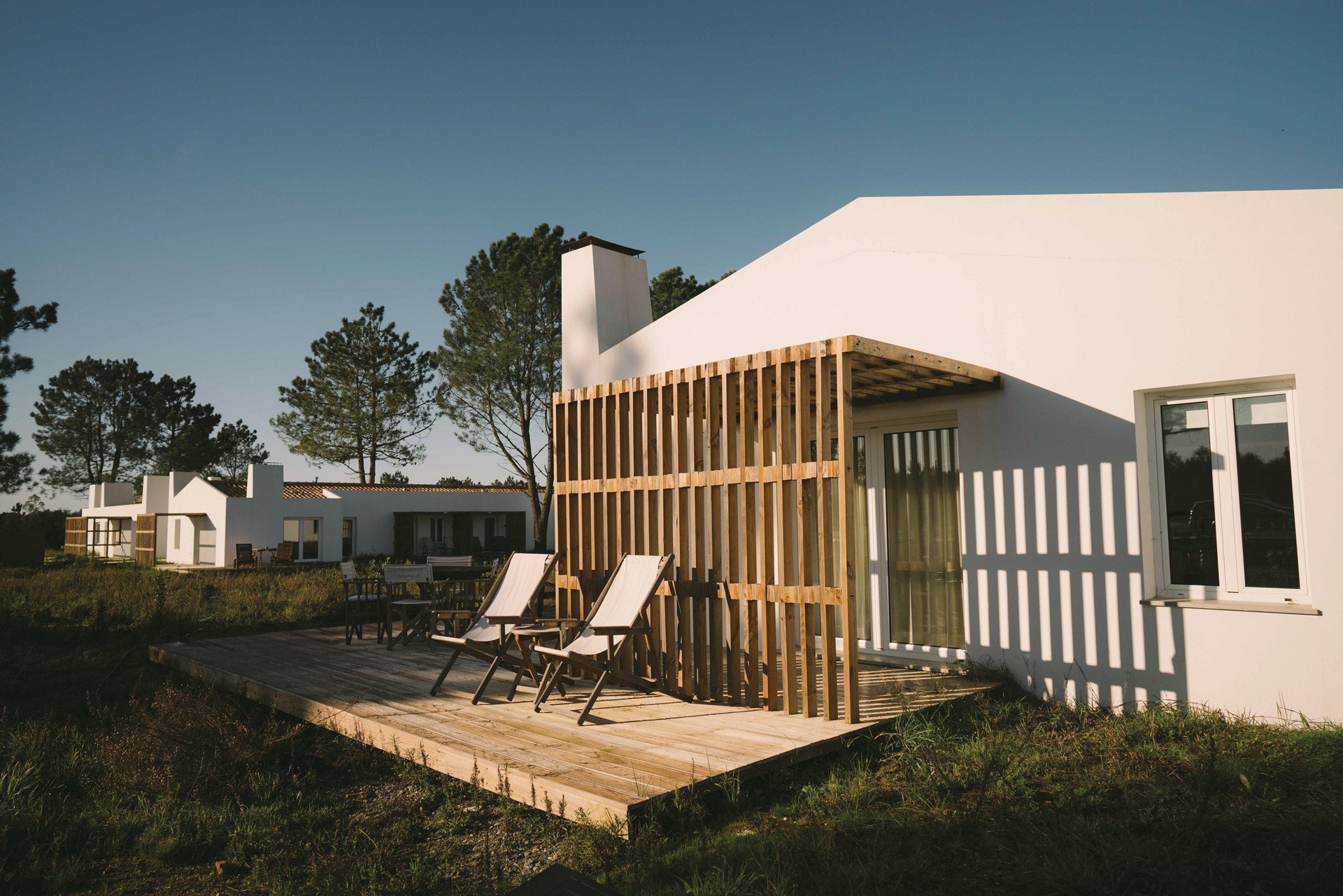 Weekender: What to Do in Lisbon
And it is extraordinarily laidback, with pine trees dotted around the scrubby landscape, a host of animals on site (pigs, goats, sheep, horses and donkeys, plus a friendly beagle called Charlie and lots of cats), vegetable gardens, wooden walkways built above ground so as not to damage the vegetation, along which guests cycle from their white-washed cottages to the central hub for homemade kombucha, excellent local wine, organic artisan pizzas and extraordinary dishes, conceived by acclaimed chef Alexandre Silva, and mostly cooked on an open fire. Pedro is determined that Craveiral walks the walk, not just talks the talk – but he is also mindful that being circular, regenerative and sustainable cannot happen all at once; it has to be step by step, and he knows that he has still much further to go. 
For now, all the organic vegetables used in the kitchen are grown on site (apart from the potatoes, onions and carrots); seeds from the cut-up vegetables are then repotted and germinated in the greenhouses before being replanted. The bread is baked in the kitchen; the fish is from the local fish market, brought in by electric vehicle; the meat is from the local butcher. Most of the furniture, equipment and lights in the houses are made in Portugal; a lot of the building is made with local pine; all the water is reused either in the fire system or for irrigation; solar panels provide a lot (though not all) of the power. Later this year, they will be brewing their own beer; opening a new fine dining concept in the greenhouse with an open kitchen; and building an outdoor sauna, the heat from which will be used to smoke Craveiral sausages. Pedro's determination is that eventually they will become entirely independent from supply chains.
For holidaygoers, there's plenty to do either on or off site. The beaches (the nearest is 10km away at Zambujeira do Mar) are a big draw (you can use Craveiral's Jeep to access some of the more remote ones such as Praia dos Machados), as is hiking, riding, surfing, paddleboarding and endless pretty Portuguese villages to discover by car. But you could also happily while away your hours here swimming (indoor or outdoor), having a massage, riding, trying out a beer-brewing workshop, yoga, or just soaking up the sun while your children ramble independently in the safe surroundings. If nature is the new luxury standard, come here where they have it by the bucketload.
BOOK IT: From €330 per night for a family of four sharing a two-bedroom house. craveiral.pt
Four Seasons Fairways – Portugal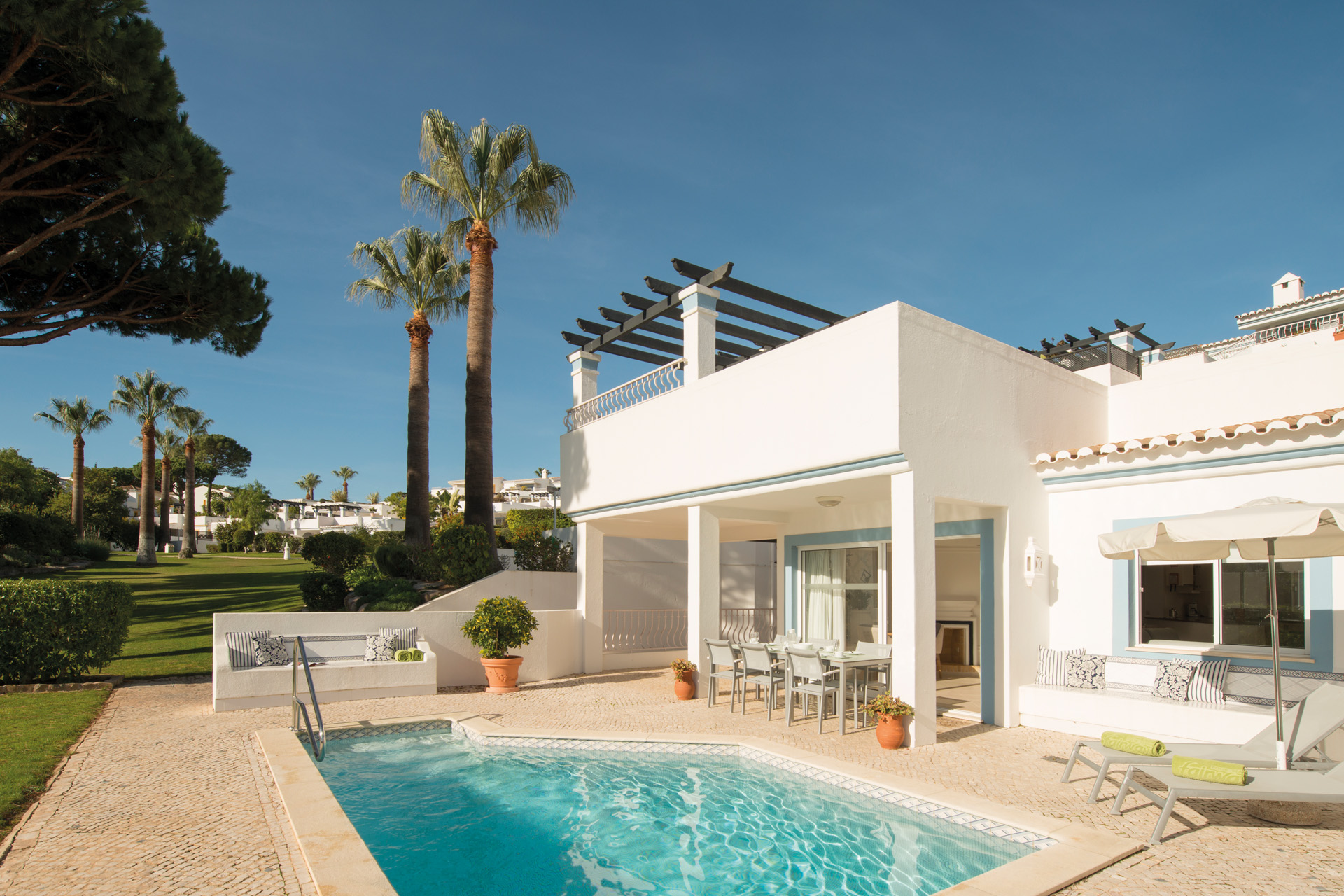 The Algarve is a firm family favourite for a reason: guaranteed great weather with 3,000 hours of sunshine a year; glorious golden sandy beaches; and picturesque fishing villages to explore. In the heart of the region is Quinta do Lago, a luxurious 2,000-acre resort in the pristine Ria Formosa nature reserve, which is also home to Four Seasons Fairways. The jewel in the crown of the development, Four Seasons Fairways offers a selection of private villas and apartments designed with families in mind, each fully equipped with a pool or Jacuzzi and a BBQ area on its terrace – in-villa massages are available, too. 
Over in the Clubhouse, there are outdoor and indoor heated pools to lounge beside, plus a children's outdoor pool for little ones to splash in. Grown-ups lucky enough to escape for a few hours can zone out in the Jacuzzi, sauna and Turkish bath, or hit some balls on the tennis court or on one of Quinta do Lago's many golf courses. There's also a packed schedule of events for all ages, from children's club activities in the school holidays to the Active Living Week with Olympian Amy Williams MBE, which takes place from 19-26 November, and sees the sportswoman lead a schedule of fitness and mobility classes, as well as a bike tour around the nature reserve's verdant lagoons and marshlands.
BOOK IT: Seven nights in a two or three-bed villa or apartment with swimming pool or Jacuzzi from £1,234 on a self-catering basis. fourseasonsfairways.com
Review: Grand-Hotel du Cap-Ferrat, A Four Seasons Hotel
Cheval Blanc – Saint-Tropez, France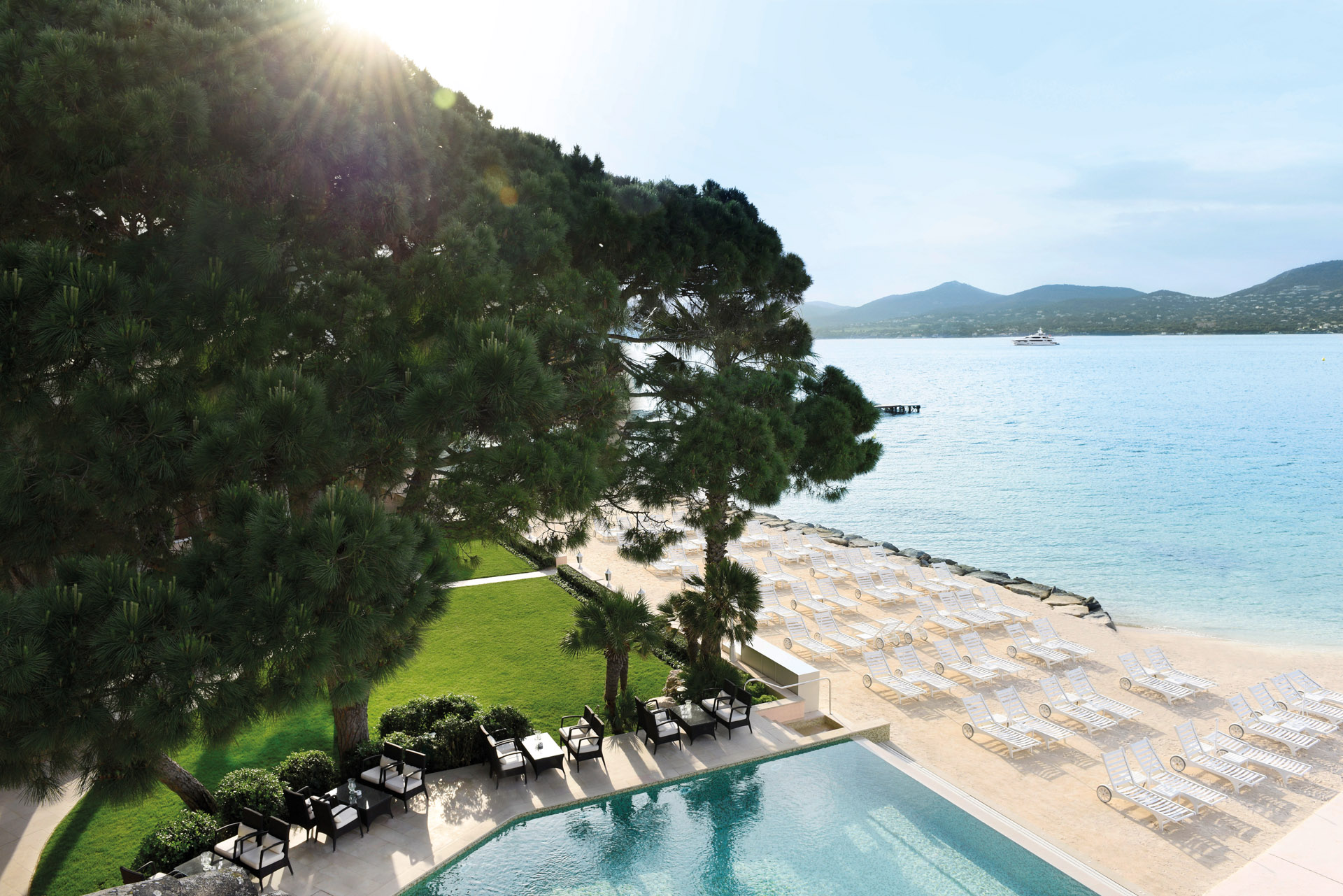 As the arbiters of good taste, it's always curious to see how LVMH choreographs its hotels. How to go about tactfully embracing families without altering or eroding haut standards? Cheval Blanc Saint-Tropez's trick is to lavish broods with the same Riviera treatment – no ugly high chairs or plastic baby regalia in sight. 'Little guests' as they are affectionately termed, are welcomed with gourmet treats and teddies, wrapped in miniature fluffy Cheval Blanc dressing gowns and slippers and swaddled in state-or-the-art baby equipment.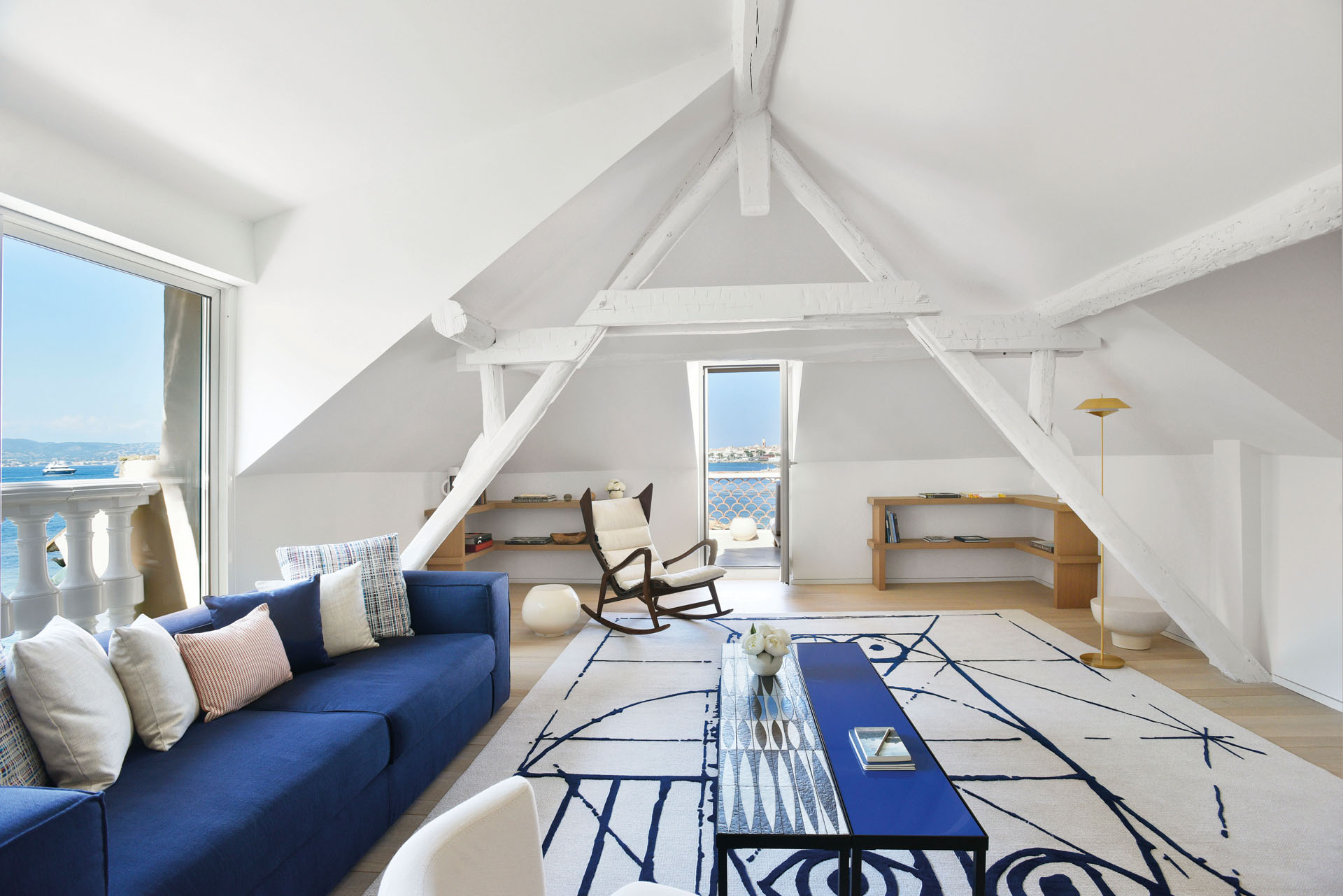 Hand Luggage Allowance: How to Pack
While parents are made to feel welcome from the get-go, the three Michelin-starred Vague d'Or is decidedly grown up (trusted babysitters are easily organised by the hotel for parents wishing to sample chef Arnaud Donckele's extraordinary dishes, à deux). And while farm-to-fork baby purées, children-friendly gourmet menus and treasure hunts along the coast can be fixed in a flash, this is well-behaved, well-dressed and well-mannered children territory, for sprogs au fait with fancy interiors and fine dining.
BOOK IT: Doubles from £550 per night based on two sharing on a half-board basis. chevalblanc.com
Going on holiday this winter? Here are the top winter sun destinations
Great Scotland Yard Hotel – London, UK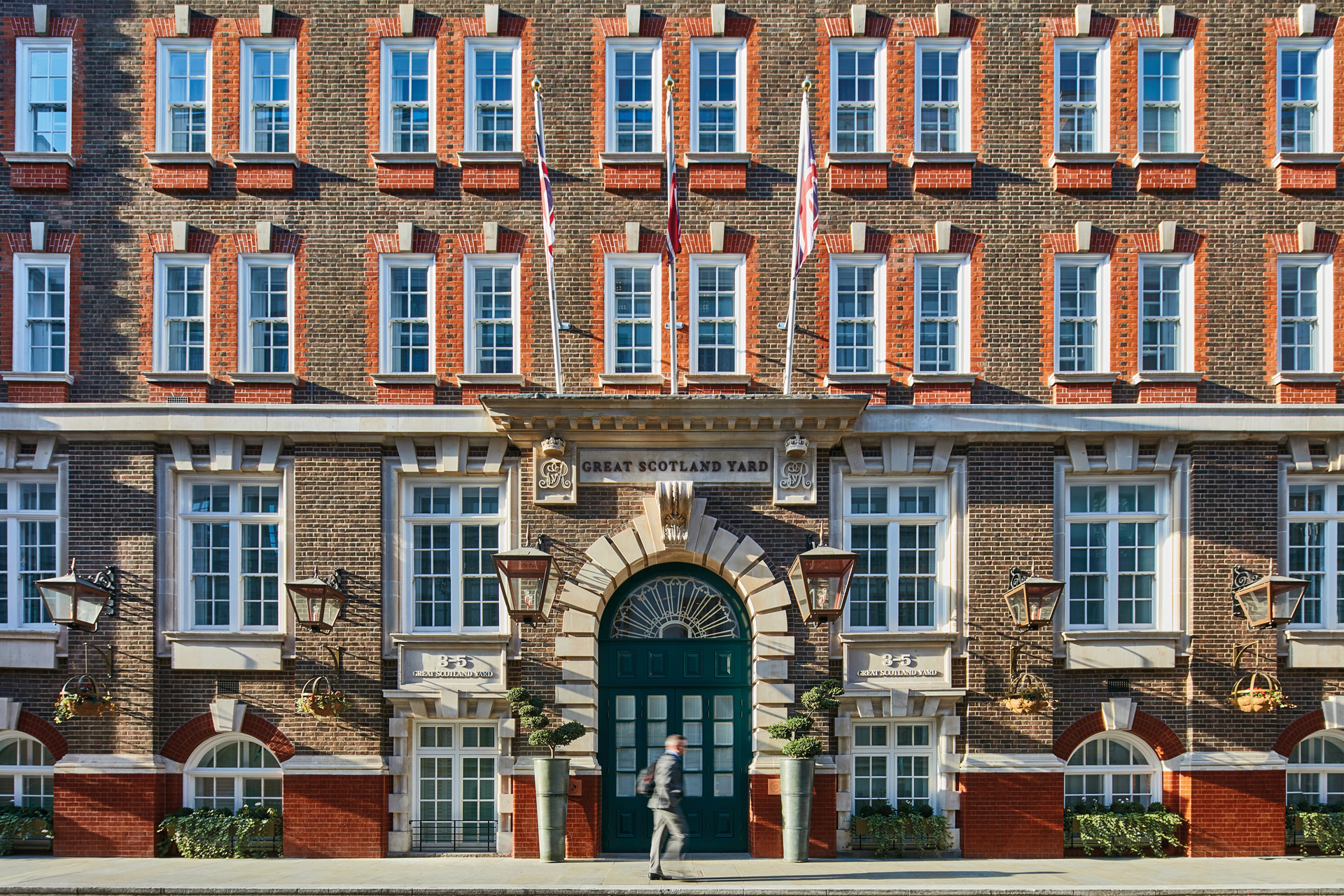 For possibly the closest stay to the centre of power in the UK, 10 Downing Street (and the partygate crime scene, no less), you couldn't wish for a better location than the former HQ of the Metropolitan Police: Scotland Yard. While you won't find wayward MPs being reprimanded within its walls, the transformation of police station to five-star hotel leaves no doubt as to the history of this 1820s building. Nods to London's former underbelly abound – original truncheons, handcuffs, barrister's wigs and stolen swag are all on display, while the contemporary artwork was curated by Koestler Arts from current guests at Her Majesty's pleasure.
The bustling 40 Elephants Bar offers criminally good cocktails and bar snacks, while at Ekstedt at The Yard you'll find the best of British ingredients cooked in Scandi style over an open fire. As for what to do? Be a tourist in your own capital city as you tread round the Monopoly board of famous street names on your doorstep. But don't forget to look up, London's buildings are photogenically gorgeous above the eyeline.
BOOK IT: Doubles from £295. hyatt.com
Read More: The Best Hotels in London
Villa Katerina – Puglia, Italy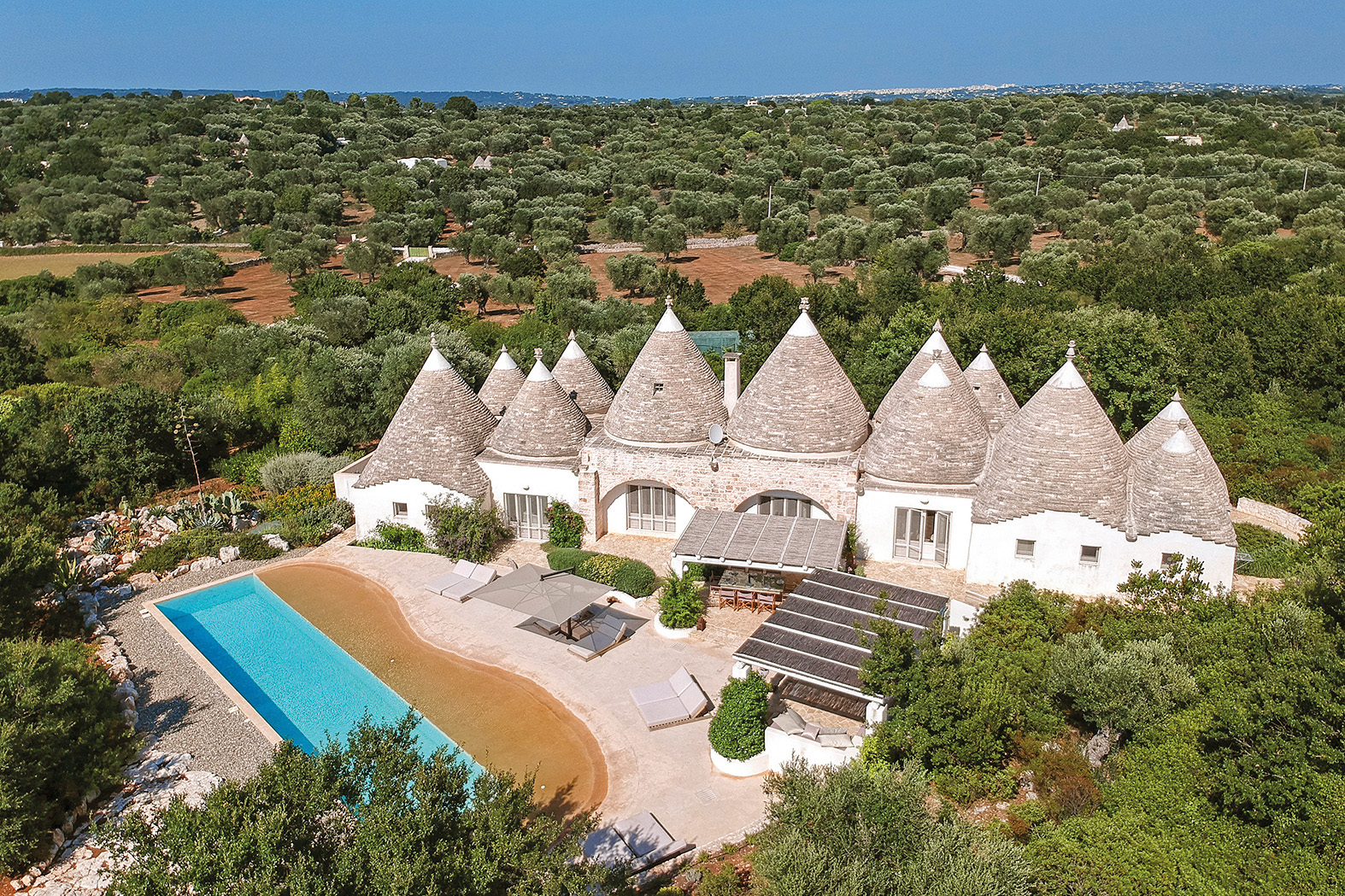 A Brief Guide to Puglia, Italy
When you're somewhere as stunning as Italy's Puglia, all you need accommodation-wise is a base from which to launch yourself into the breathtaking architecture, craggy cliffs, secluded coves and (very, very) delectable cuisine of the region. But why not make the base as appealing as its surroundings? Villa Katerina is an impressive conical-roofed four-bedroom, three-bathroom property located 15 minutes from the beautiful Ostuni, aka the 'Città Bianca'. With beautifully landscaped grounds, this sprawling private home has its own pool, several living areas, an open plan kitchen-diner and plenty of poolside lounging space.
Villa Collective's on-the-ground manager will answer your WhatsApps about working the oven no matter what time of night, as well as organising more appealing pursuits from coastal horse riding to private chefs who will cook up an Italian feast (and clear up after themselves) while you sample yet another of the region's rosés on the terrace. They'll even stock the fridge for your arrival: we'd suggest requesting a strong tipple to recover from the journey, should your sat-nav mislead you through the steep and narrow cobbles of Ostuni (populated with Italy's infamous drivers). Yes, the base is definitely just as important as the destination – particularly if you're the designated driver.
BOOK IT: Sleeps eight to ten guests, from €6,950 per week. villacollective.com
L'Albereta – Franciacorta, Italy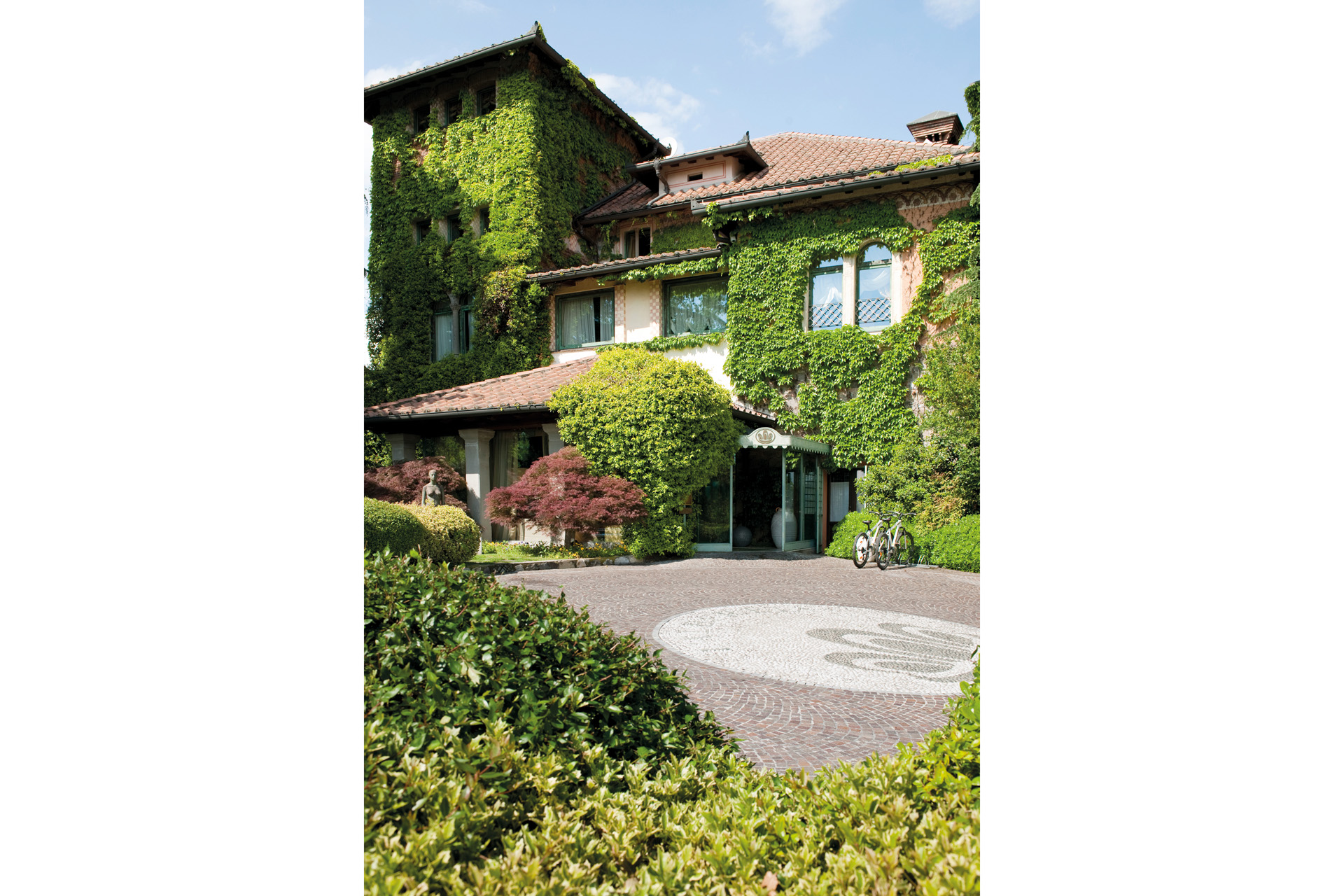 Milan's cognoscenti love L'Albereta. Conveniently situated an hour's drive from the city in the Franciacorta wine region, at weekends Ferraris and Lamborghinis purr into its car park, unleashing children, dogs and old-school Gucci into the lobby. Arriving here is like visiting nonna – an adoring grandmother who welcomes with a perfumed embrace, spoils with homemade treats and soul-soothing food, caring for little ones while you recharge and relax.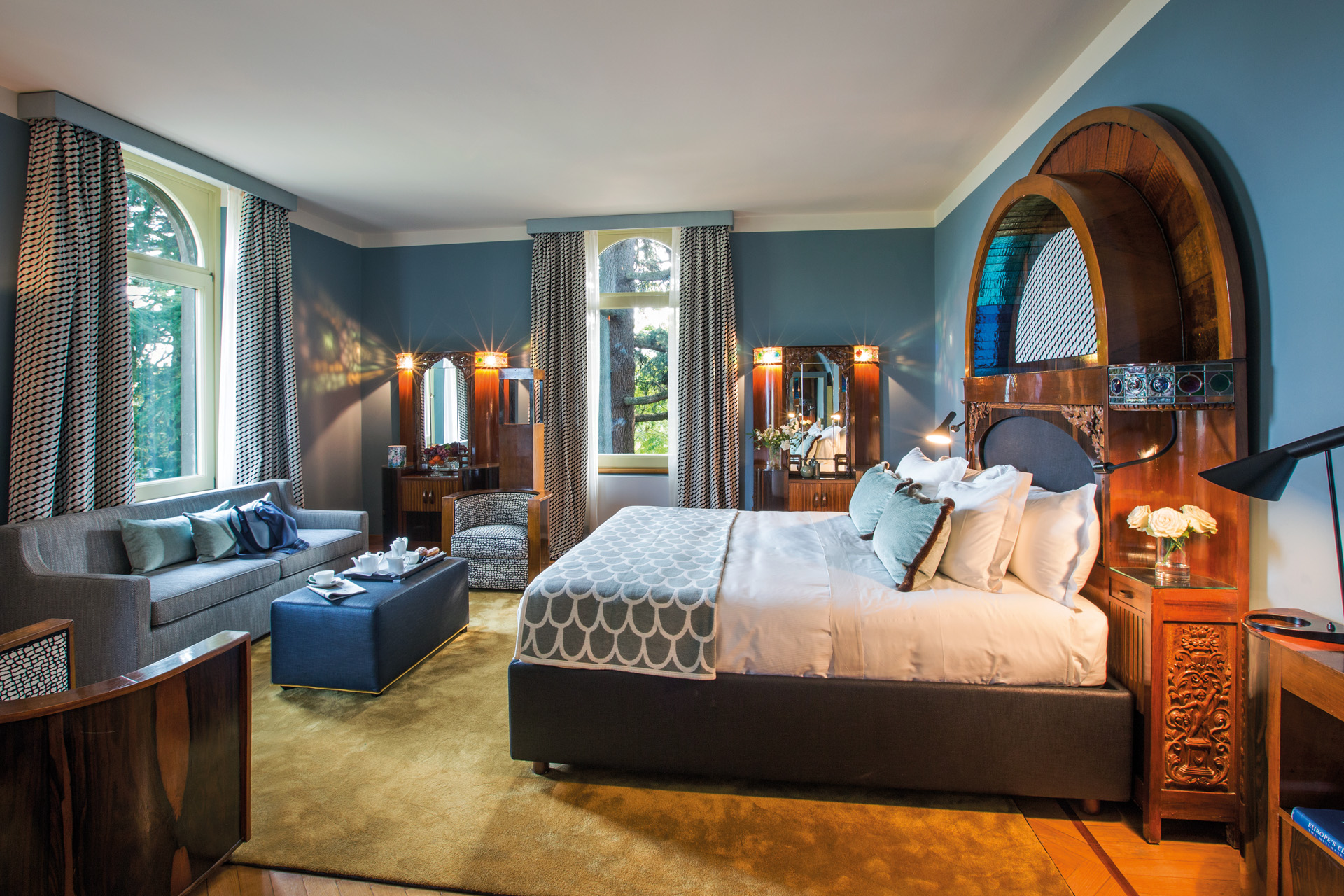 Carmen Moretti de Rosa, the driving force behind its inception almost 30 years ago, refers to L'Albereta as her 'home'. Her two sisters share her passion – Valentina, an architect, reimagined the interiors after fire damage, while Francesca heads up the Bellavista winery, whose vineyards undulate around the estate like a frill on a skirt. Fifty-seven luxuriously appointed bedrooms all feature bucolic views, and there are two pools and a Chenot wellness spa. Maty's club (named after Carmen's daughter) welcomes children from three years. A crowd-pleasing pizzeria, La Filiale, tops it off. It's Italy, after all. 
BOOK IT: Doubles from €360 B&B. albereta.it
Sani Resort – Greece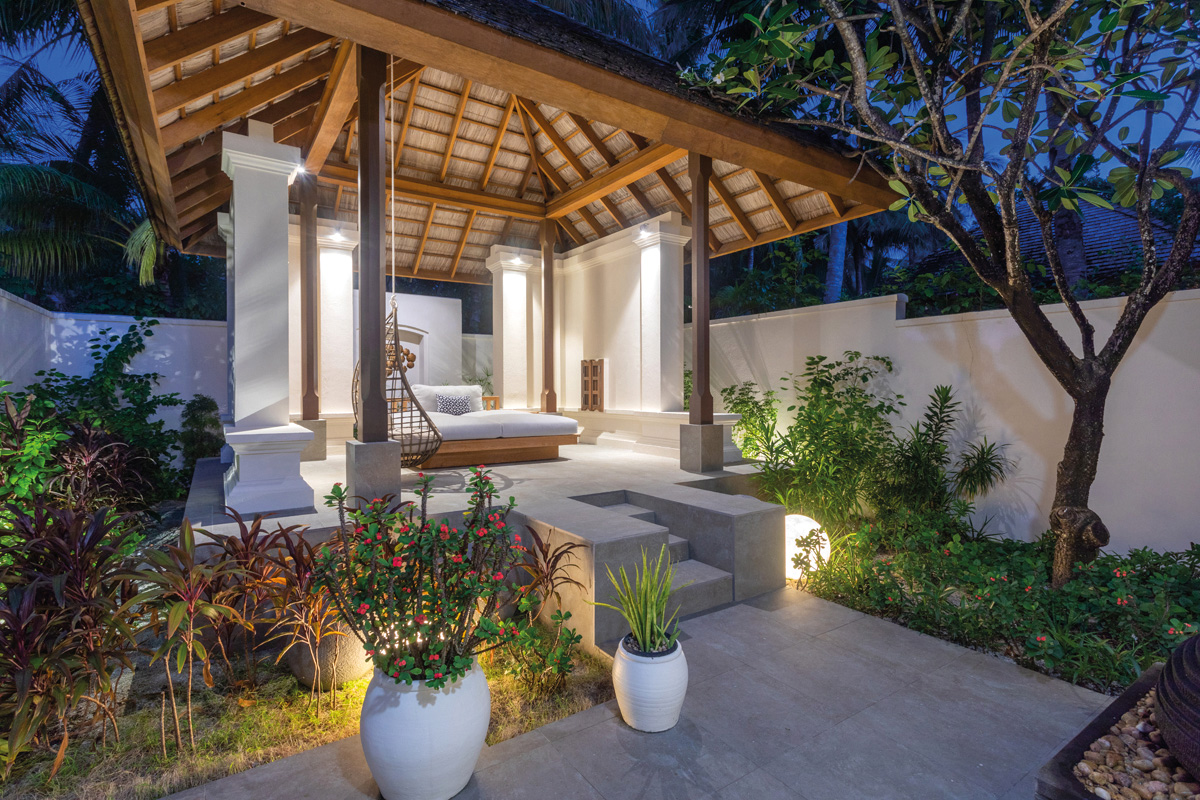 Family Friendly Greek Getaways
You can forget wrestling with the pram at check-in (and all the other baby-related paraphernalia – it's all provided for here) because at Sani Resort it's about creating ultimate relaxation for guests of all ages. You'll be flummoxed to find that at this Grecian gem of a resort kids are astonishingly well behaved – because there are more activities than you can shake a stick at. From top tier crèches and private nannies, through to a kids' club (with a constant flurry of activities morning and afternoon), a Bear Grylls Survival Academy, and a Rafa Nadal tennis centre, as well as treetop adventures in its sprawling forest, there's enough to keep the pickiest of youngsters engaged.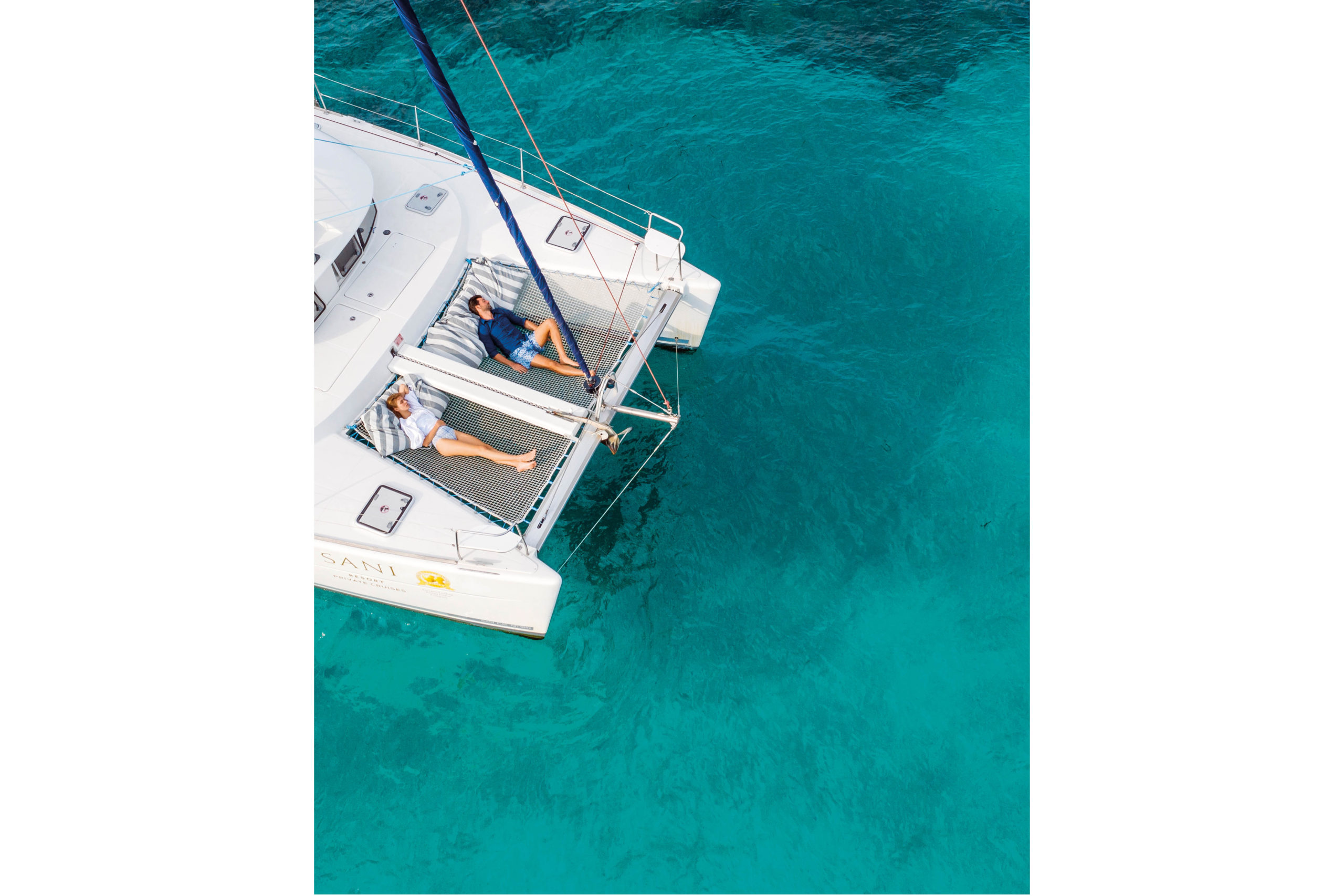 Feeling exhausted just reading that? You don't have to be; it's really up to your family how you curate the tempo of your stay. It's equally as valid to luxuriate on a sun lounger and listen to the lapping waves of the Aegean Sea (there's a beachside babysitting option, mind you). Or perhaps you could spend the afternoon grazing on a traditional Greek sharing platter – there are over 35 bars and restaurants, so you won't be short of ideas. It also helps that the 1,000-acre resort is jaw-droppingly beautiful.
BOOK IT: From €275 for a Junior Suite Private Garden. saniresort.gr
The Lakes By Yoo – Cotswolds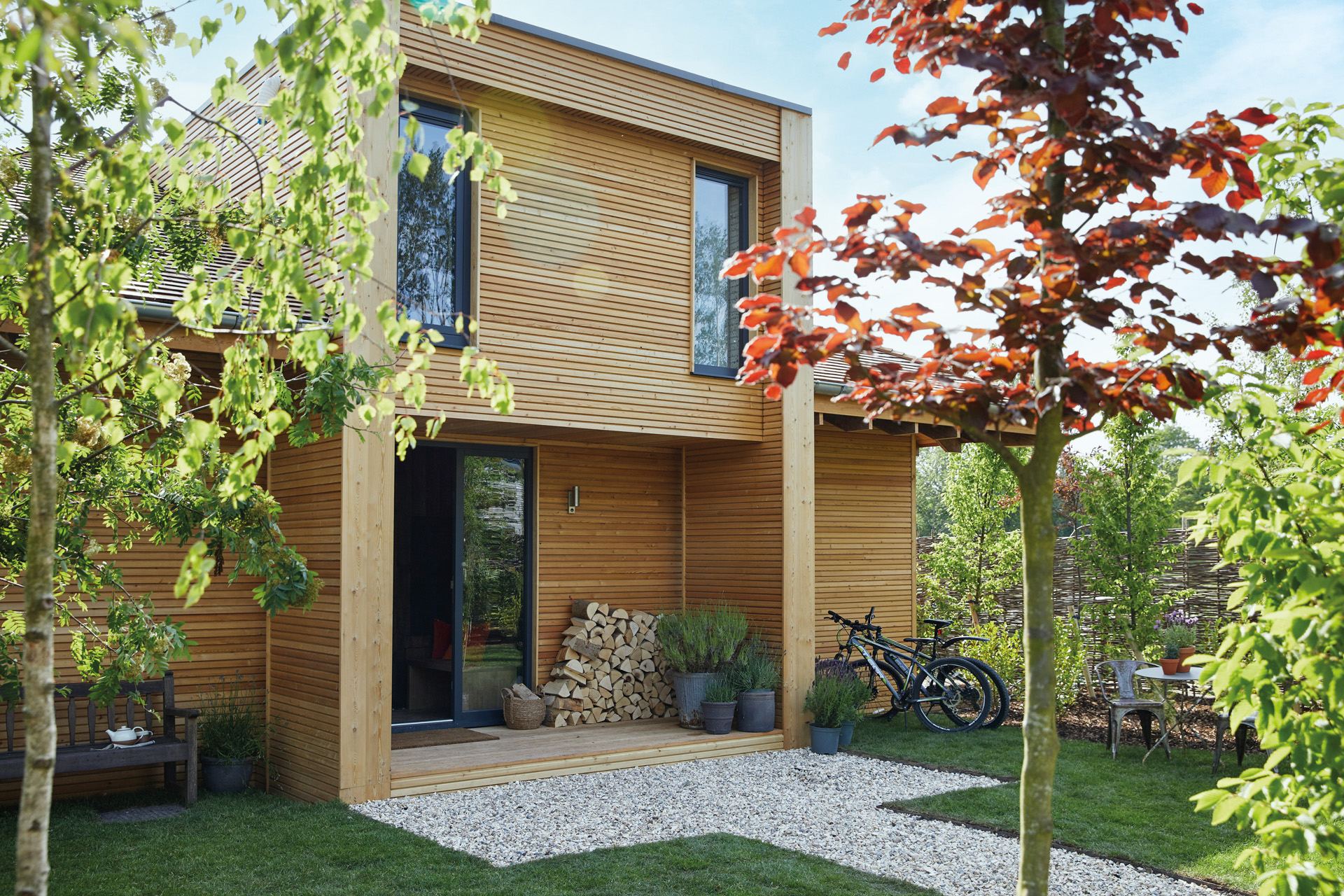 The Best Hotels in the Cotswolds
The private estate Lakes by Yoo, a secret 800-acre water world with freshwater lakes, woodland, a huge wildflower meadow, beehives, farm animals and 150 or so wood-clad waterfront second homes – has caught the zeitgeist and moved into quirky hotel accommodation. Now, with the launch of its gorgeous new two-bedroom Lakeside Cabins and three-bedroom Lakeside Apartments, all with kitchens, plus flexible and highly professional guest services (order from the inventive online menu or hire a private chef), the estate is far more accessible for non-owners and short stays.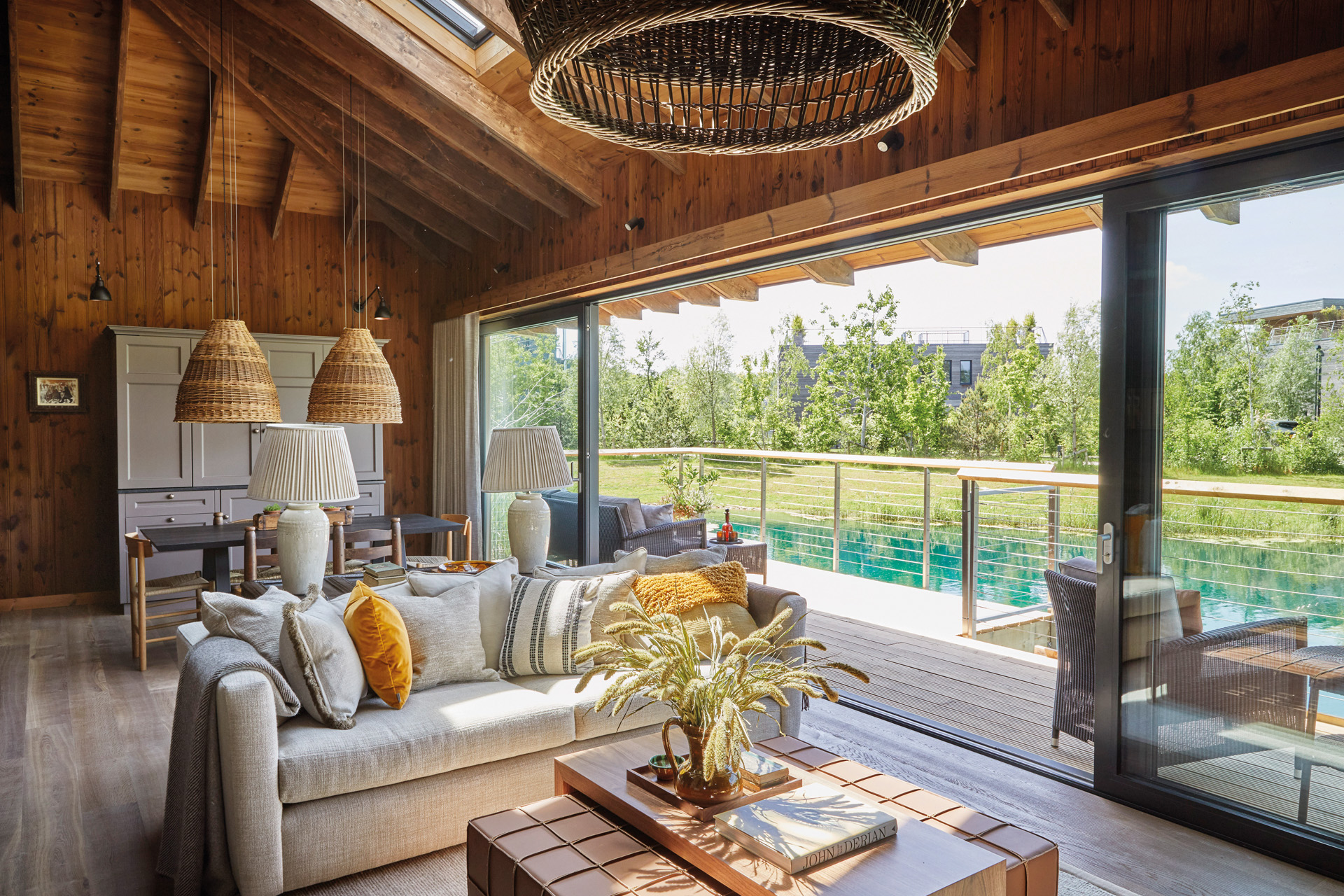 And bring the kids: this is a children's paradise. A sandy beach borders the lake, where parents can loll at Elsa's café while children romp in the wooden playground. There's also a huge swimming pool just a few steps away in the spa, and miles of estate to explore on bikes, canoes and paddleboards, plus fishing, wild swimming and kids' activities. A crack team, including Andrew Cook, previously GM of Chewton Glen and Damian Daszynski, ex-restaurant manager at Thyme and Chiltern Firehouse, have assembled to deliver peace, fun and laid-back living for all the family, less than two hours from London. 
BOOK IT: Cabins from £695 per night; apartments from £895 per night. Minimum two-night stay outside of UK public holidays. thelakesbyyoo.com
READ MORE
A Guide to Camping with the Kids / Coastal and Lake Staycations To Feel Like You're Abroad
Featured Image: Pexels